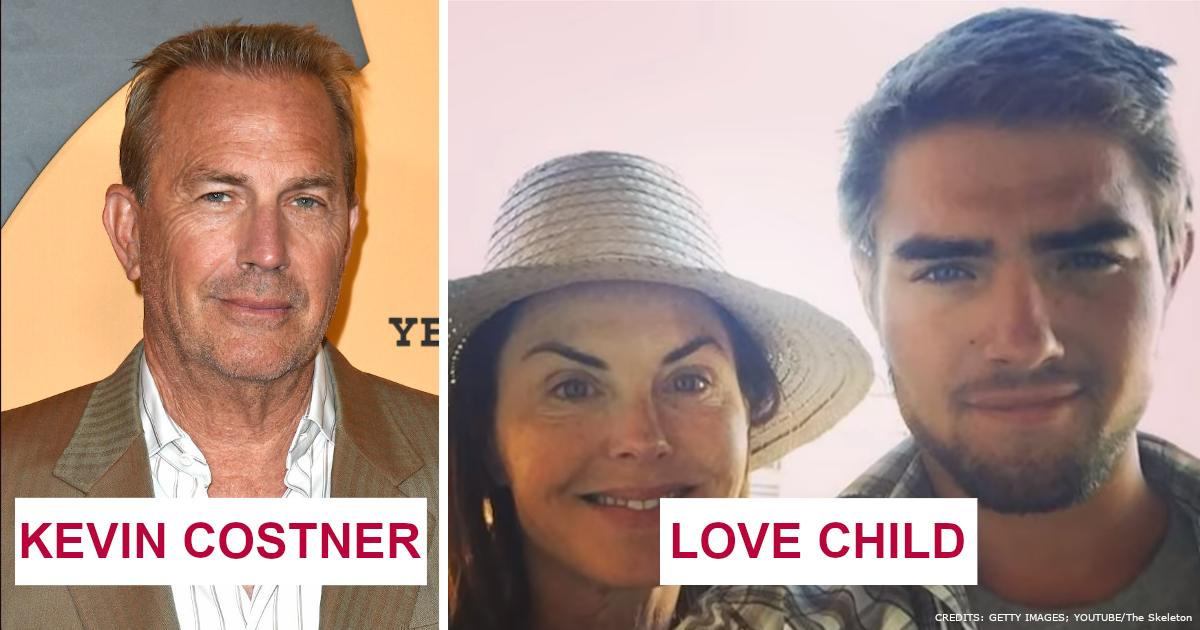 Meet Kevin Costner's Love Child Who Influenced The Life Of All Of His 6 Children
Legendary actor Kevin Costner opened up about being a father to seven children while maintaining a successful and lengthy career in Hollywood.
Considered as one of Hollywood's greatest actors, with several critically-acclaimed films under his belt, Costner now stars as the head of the Dutton family on the thrilling series "Yellowstone."
His memorable movies include "The Untouchables," "Hidden Figures," "The Bodyguard," "A Perfect World," and "Message in a Bottle." With so much success, one wonders how this actor does it. Read on to find out!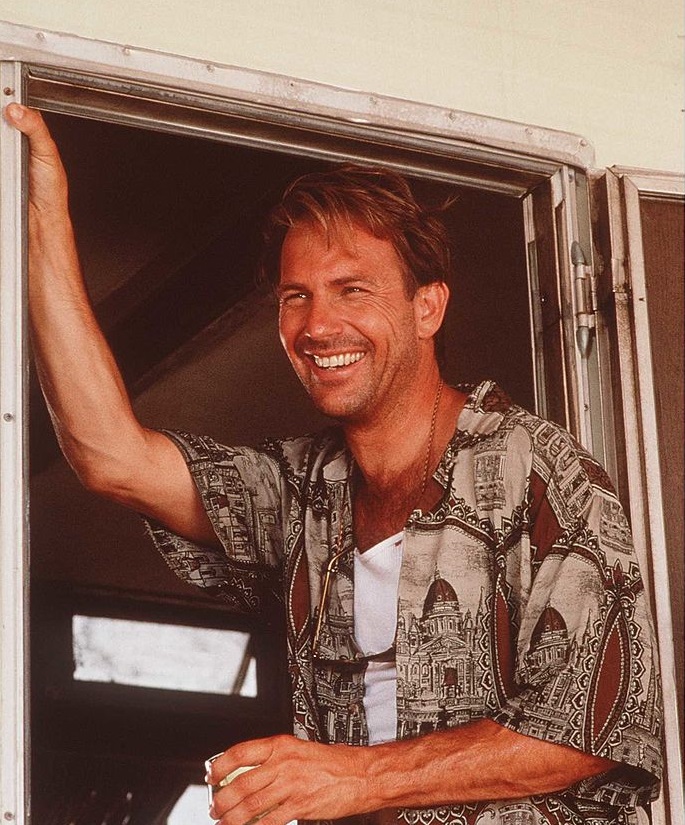 Image Credits: Getty Images
Image Credits: Getty Images
HIS MOST IMPORTANT ROLES
The 66-year-old star has also won several awards, including two Academy Awards, three Golden Globe Awards, two Screen Actors Guild Awards, and one Emmy Award.
But the most crucial role in Kevin's life is fatherhood. He's most proud of being a father to daughters Annie, Lily, and Grace; and sons Joe, Liam, Cayden, and Hayes.
The actor's five children are from three different relationships, ranging from pre-teenage to well into adulthood. Costner is as proud as can be.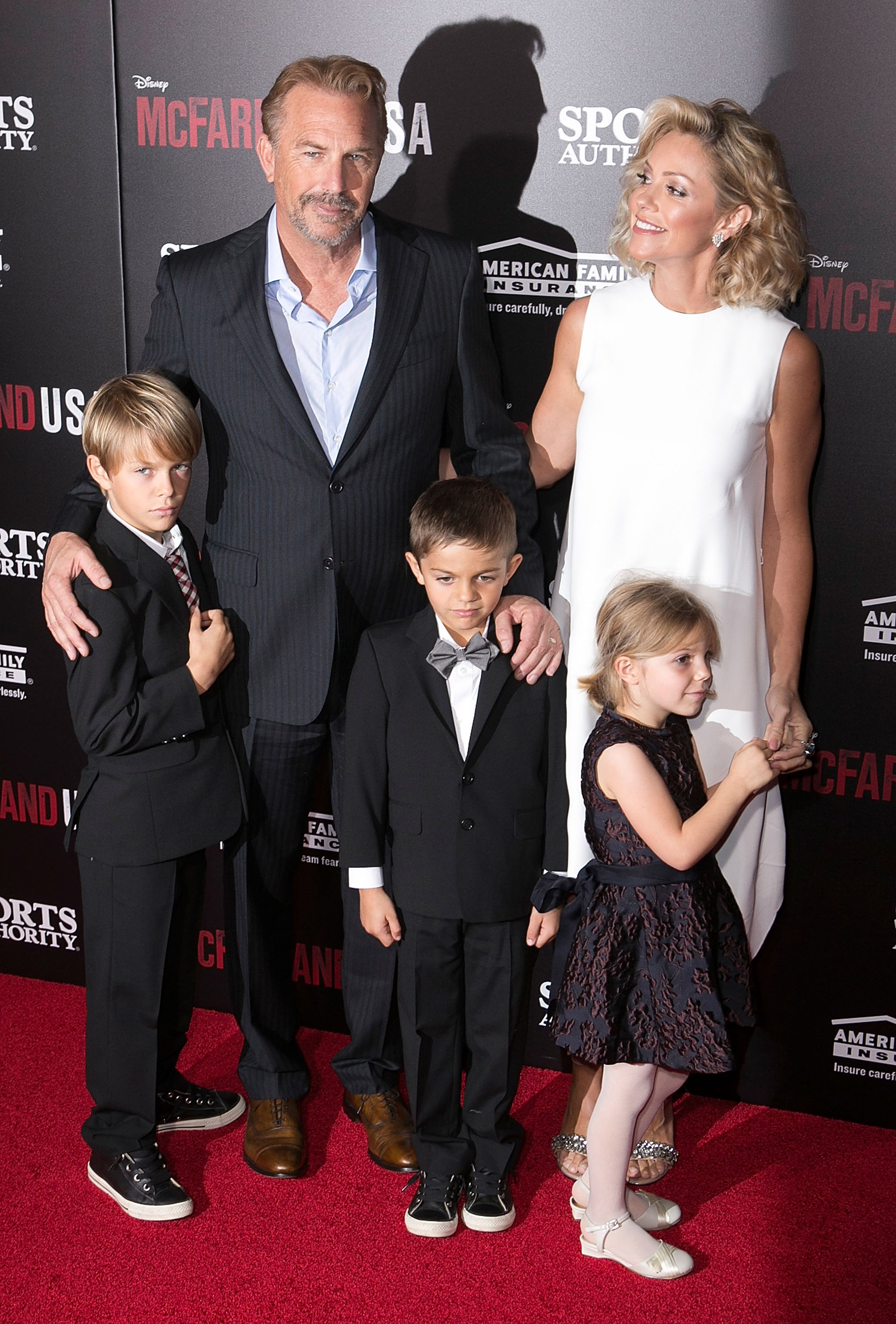 Image Credits: Getty images
Image Credits: Getty images
KEVIN'S FIRST MARRIAGE
Unlike most young men, Kevin settled for love at quite a young age. He married Cindy Silvia, a California State University Fullerton student. The pair began dating while they were in college.
On their first date, the actor knew he would spend the rest of his life with her and took her to see his parents. Two years after, they tied the knot.
Almost a decade after they wed, the pair welcomed their first child, a girl named Annie, in 1984. Two years after Annie's birth, their daughter Lily joined the family.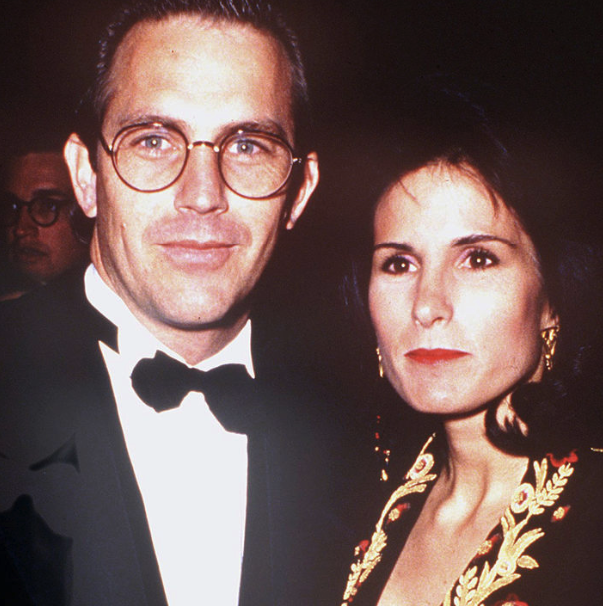 Image Credits: Getty Images
Image Credits: Getty Images
Their first son, Joseph, came in 1988, two years after Lily was born, and the family felt complete. Unfortunately, Kevin and Cindy's forever didn't last, and they divorced in 1994.
A SERIES OF FLINGS
After Kevin's highly publicized divorce from Cindy, he found love in the arms of Bridget Rooney. Two years after officially ending things with Cindy, the pair went public, and in no time, Bridget had a child for him.
Their son Liam Timothy was born on November 15, 1996. After he and Bridget split, Kevin began dating Birgit Cunnigham, but the two didn't last long.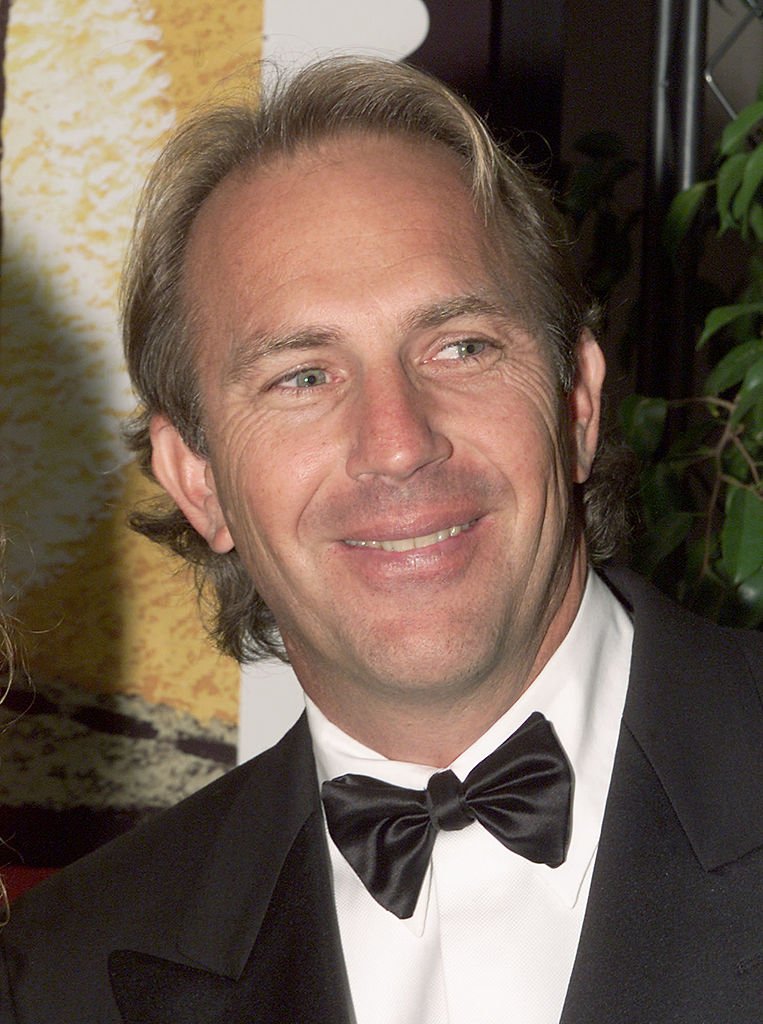 Image Credits: Getty Images
Image Credits: Getty Images
He then moved on to date a famous Australian model and businesswoman, Elle Macpherson. As of 1996, the duo was living together. But again, things went south for both of them.
ANOTHER CHANCE AT LOVE
After a series of relationships and flings, Kevin encountered true love with Christine Baumgartner. The pair dated for four years before tying the knot on September 25, 2004.
They had their ceremony at his 165-acre ranch in Aspen. Before it was forever for the love birds, the actor and handbag designer ended things while dating because Kevin didn't want to have kids.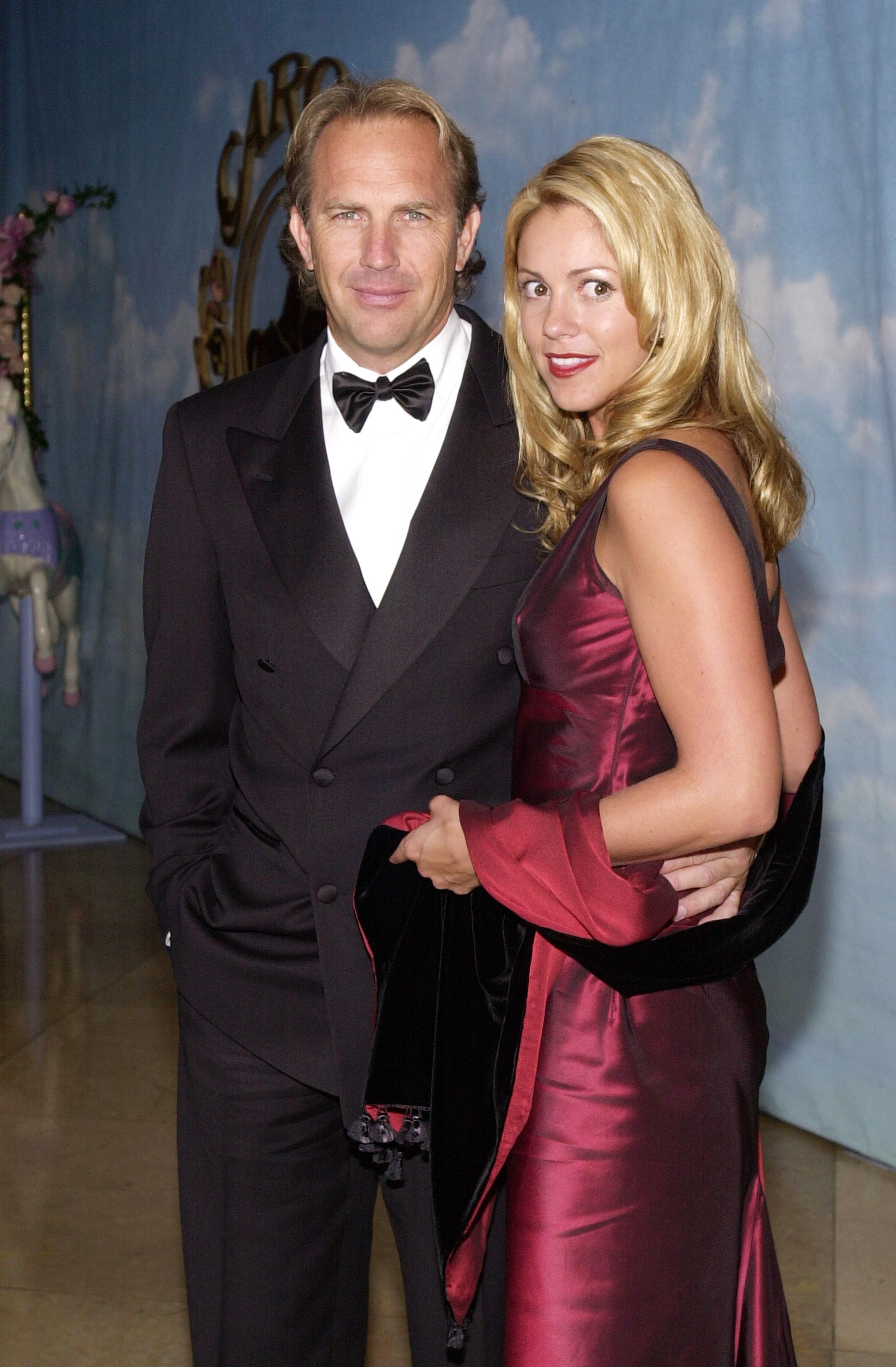 Image Credits: Getty Images
Image Credits: Getty Images
However, Christine told him that she would wait around for him to get back to his senses. We guess that worked in her favor!
The pair have been married for more than 15 years now and have three beautiful children together. While speaking on the secret to his marriage, the "Hidden Figures" star said:
"Maybe it's the ability to say you're sorry. I know that sounds so simple. If you're willing to tell somebody that you love them, are you also willing to say you're sorry?"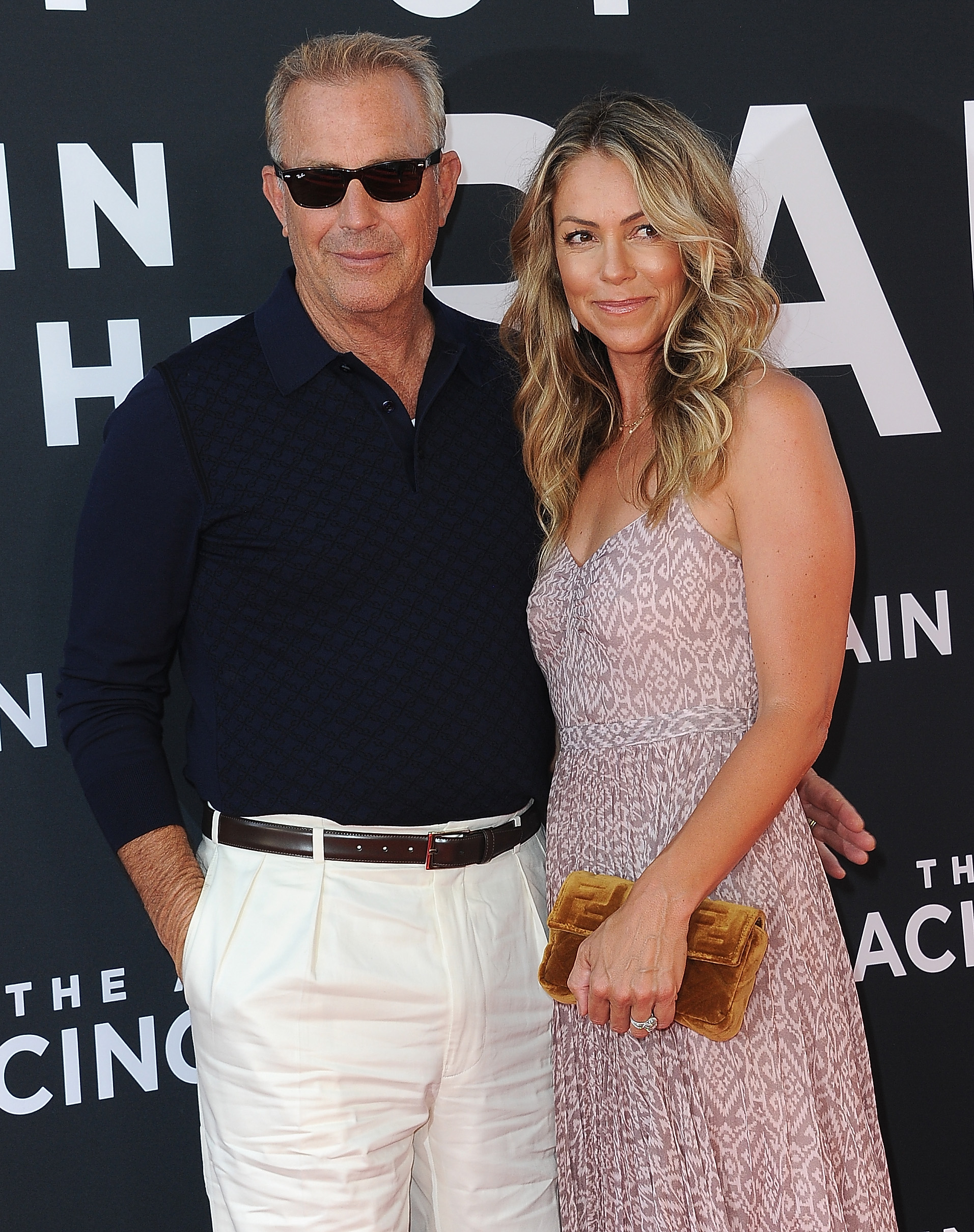 Image Credits: Getty Images
Image Credits: Getty Images
THE IMPACT ON HIS CHILDREN
However, due to the award-winning actor's complicated love life, things aren't always so easy. In an interview, he once said that having three sets of children could be very difficult but that he wouldn't have it any other way.
As my children interact together, Costner faces the question of whether he loves them all equally - which he equivocally does, sharing that he "showers" them all with love.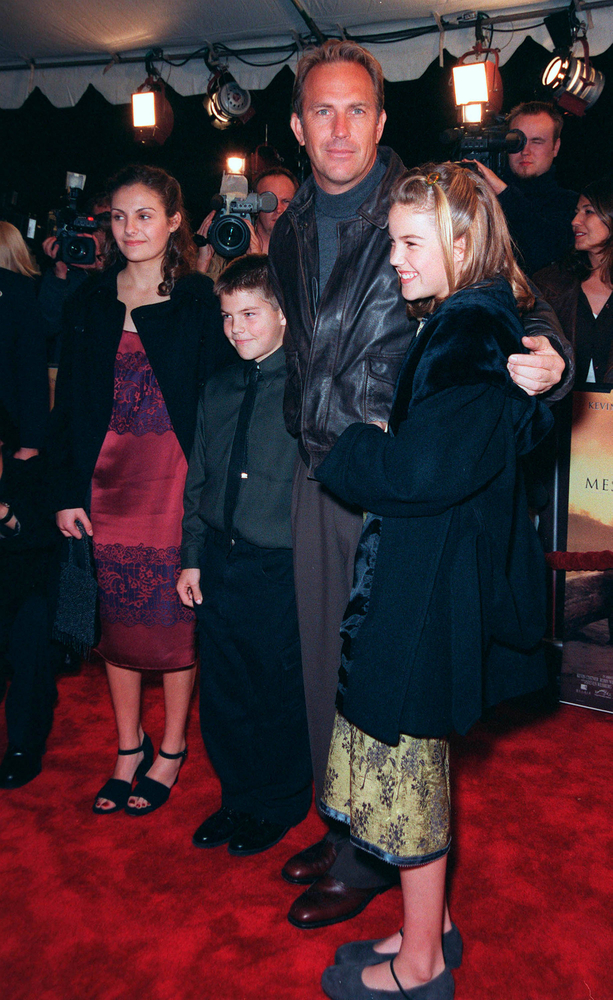 Image Credits: Shutterstock
Image Credits: Shutterstock
The "Hidden Figures" actor continued to remind his older children not to get jealous when giving more attention to their younger siblings.
Kevin tells them that they have had more time with him and that he wouldn't be able to spend as much time with their younger siblings.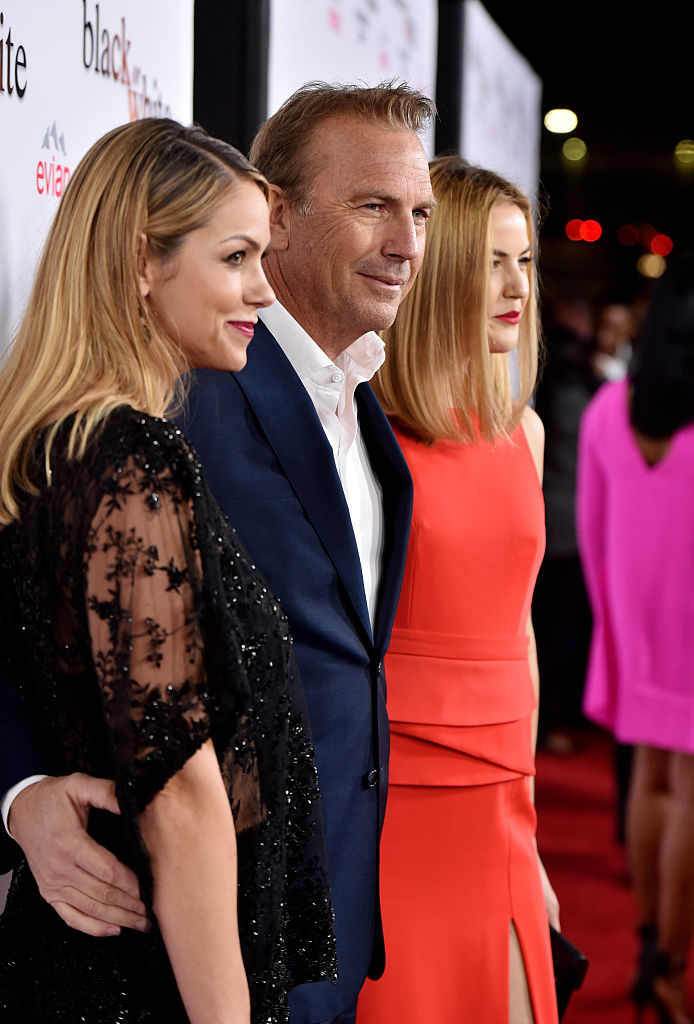 Image Credits: Getty Images: Kevin Costner, Christine Baumgartner and daughter Lily Costner at the premiere of "Black Or White"
Image Credits: Getty Images: Kevin Costner, Christine Baumgartner and daughter Lily Costner at the premiere of "Black Or White"
HIS CHILDREN ARE PRIORITY
Although the father of seven sometimes struggles with his role, his children remain the most important thing in his life. In 2015, when Costner accepted the Lifetime Achievement Award, he thanked his children for turning his dream of becoming a movie star into reality and said:
"Children have always been bigger than the movies. It's because of them that I've been able to do what I love."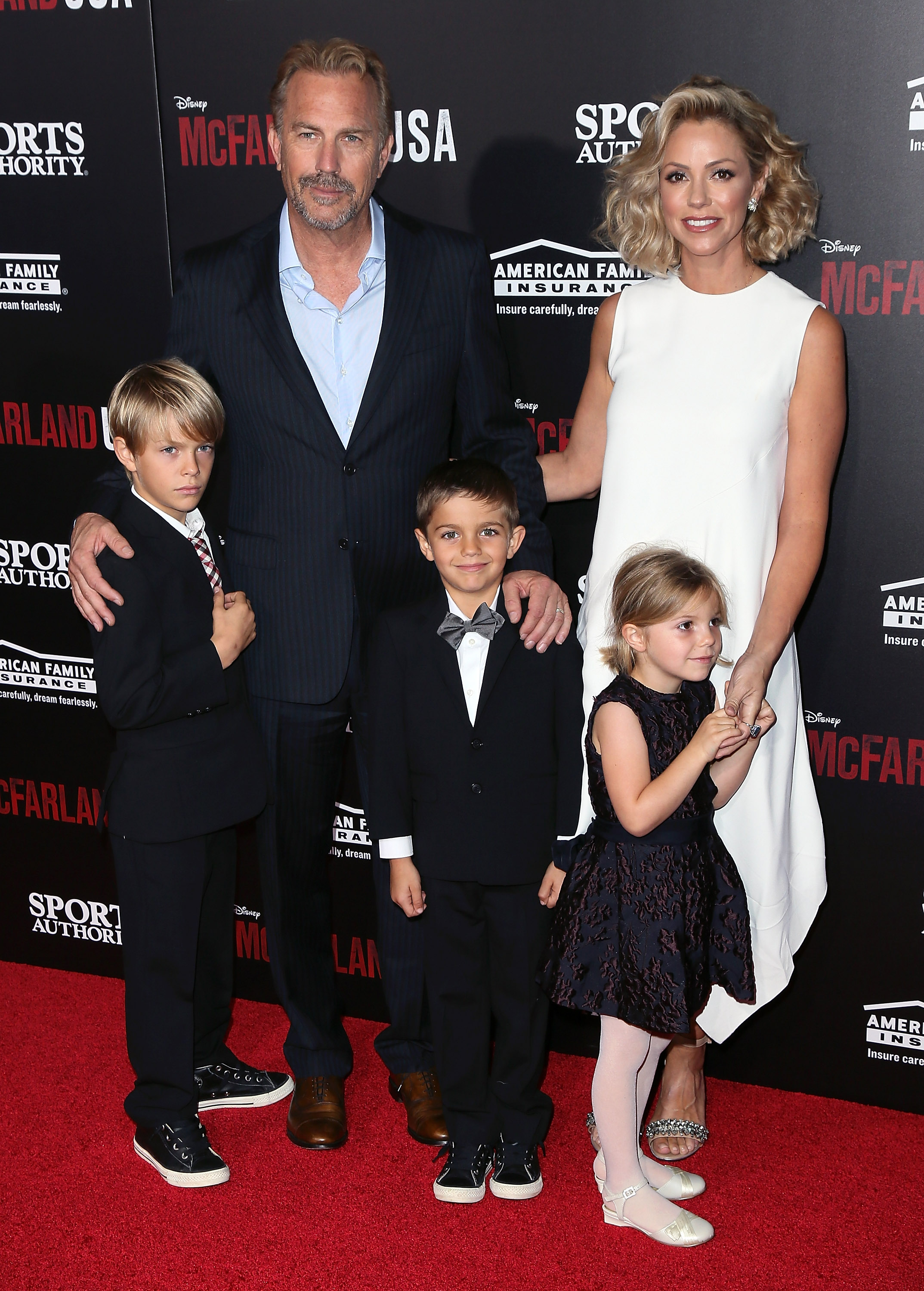 Image source: Getty Images
Image source: Getty Images
KEVIN'S ROAD TO STARDOM
Kevin's bid to become an actor made him take acting classes five times a week during his university studies. While he was still trying to make ends meet, Kevin settled for giving bus tours of star homes in Los Angeles.
His first movie was "Sizzle Beach." However, his Hollywood career made a breakthrough when he starred in "No Way Out" and played Eliot Ness's role in "The Untouchables."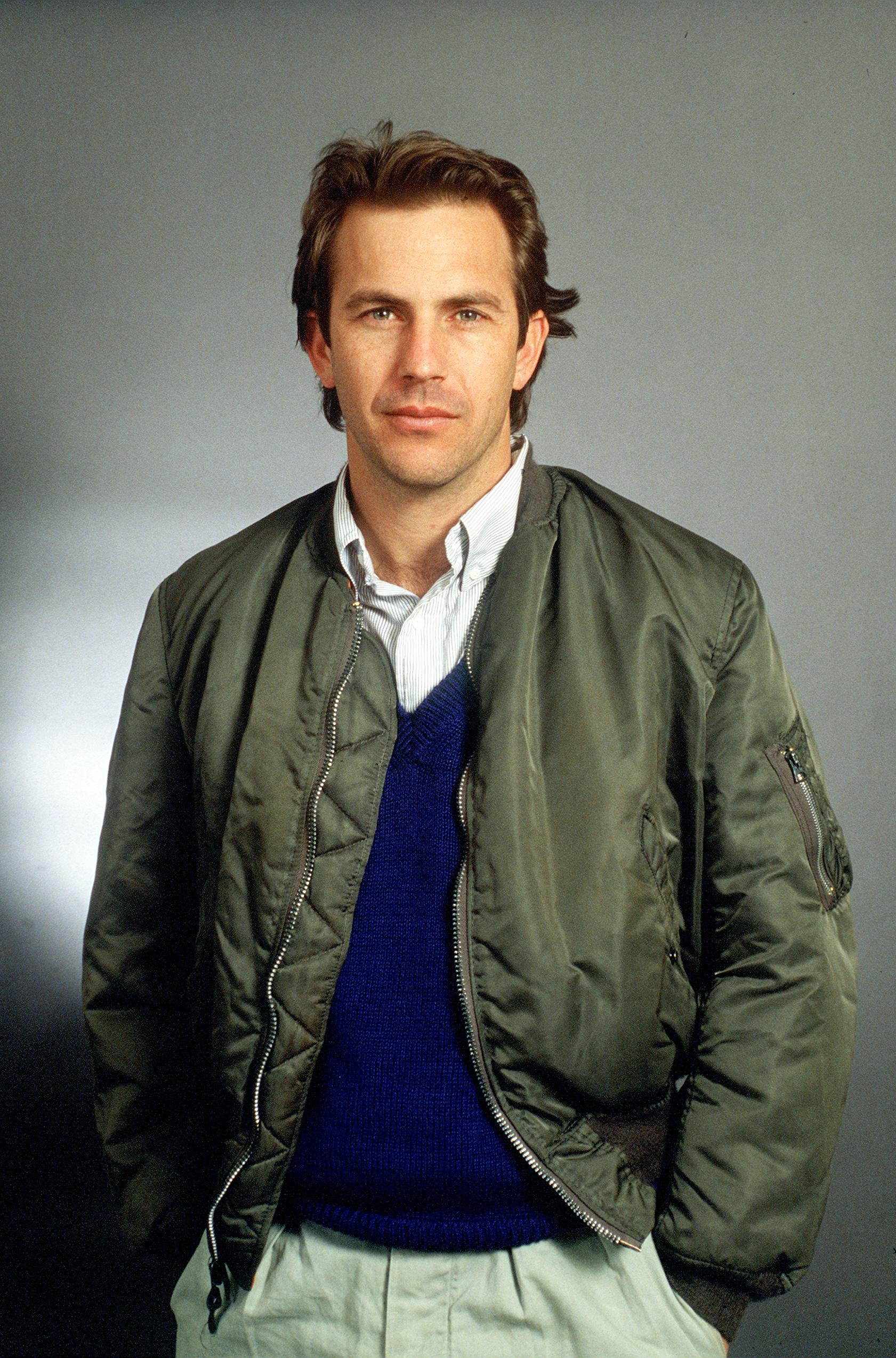 Image Credits: Getty Images
Image Credits: Getty Images
THE RISE AND FALL OF HIS CAREER
Kevin starred in "The Untouchables" in 1987 alongside Robert De Niro and Sean Connery. The movie catapulted him into the spotlight. The same year, he also starred in "No Way Out," followed by "Field of Dreams" in 1988.
In contrast to his other movies, the 1990 film "Revenge" didn't make as much buzz as the first two. Critics explained that it felt like the role wasn't right for him. Also, the movie didn't gross much.
Another excellent move for Kevin career-wise was to direct "Dance With The Wolves," as the film made over $200 million at the box office.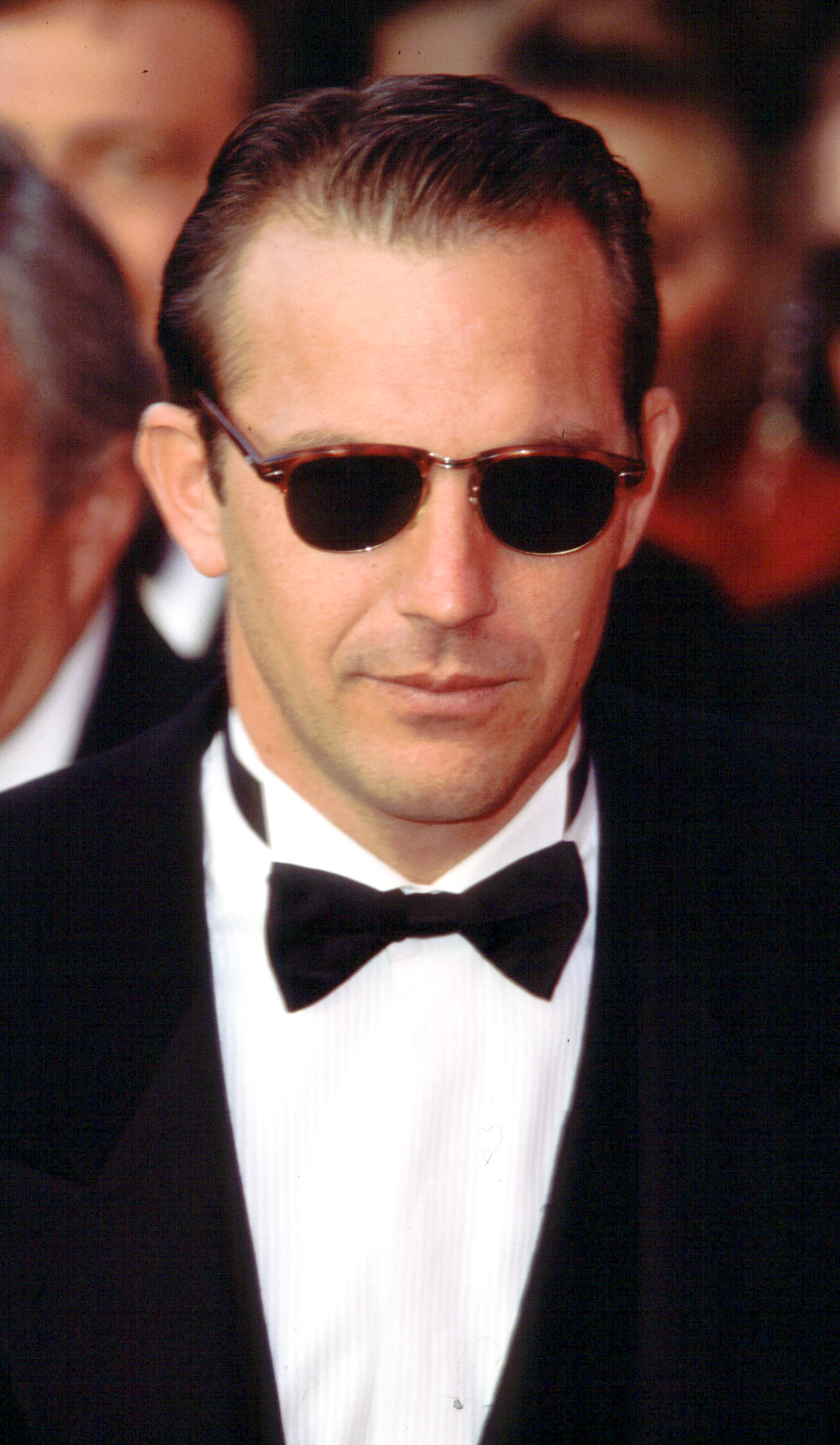 Image Credits: Getty Images
Image Credits: Getty Images
According to many, "A Perfect World" was the movie that started Kevin's decline in Hollywood. His next film, "Wyatt Earp," also didn't make many sales, which wasn't good at all.
WHERE IS HE NOW?
Aside from family, Costner's career is obviously on his list of priorities. And with so much experience and success under the actor's belt, it doesn't look like he's planning on stopping anytime soon.
His current role as billionaire rancher, John Dutton, in the show "Yellowstone," has proved to be a huge success. The show ended up being a big hit for Paramount network, with season 4 in the works.
View this post on Instagram
Kevin Costner knows exactly how to entertain viewers with an undeniable talent and keep them coming back for more.
Considering all the hard work he puts into being a good father, the actor is truly a man of many different talents - a quality that we can't help but respect.
Please fill in your e-mail so we can share with you our top stories!