Meet Martin Sheen's Four Children Who Follow in Their Dad's Footsteps
A multiple Golden Globe and Emmy winning actor, Martin Sheen became a household name after "Apocolypse Now" in 1979. But what paths did his children choose for themselves?
After starring in numerous films through the '80s and '90s, Martin played Potus on "West-Wing," a character for which he won six Emmys, among other notable roles throughout the years.
However, the actor's personal life had significant ups and downs involving his children; however, he always had his wife, the rock in his life, by his side.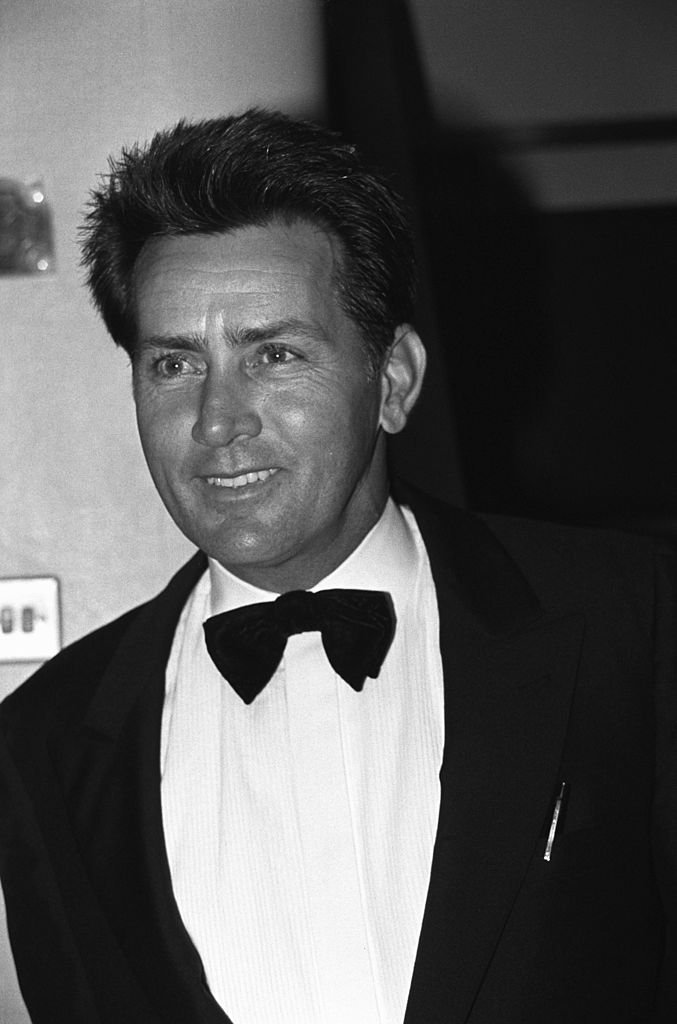 MARTIN SHEEN'S MARRIAGE TO JANET ESTEVEZ
Janet Templeton is an actress known for her appearances in productions such as "The Way," "Rated X," and "Beverly Hills Brats."
She is also known for her role as Elaine de Kooning in "Kennedy," where Sheen played the lead character, John F. Kennedy. Janet was also the executive producer of "The Way."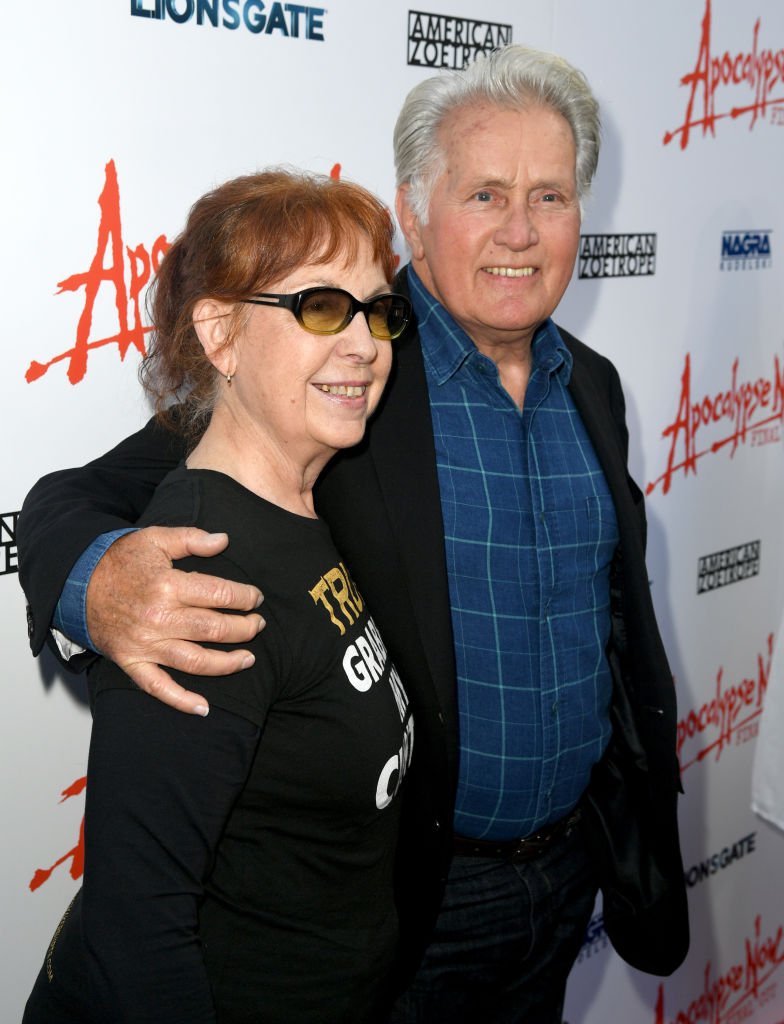 Martin and Janet met while she was studying art at the New School for Social Research in NY. Although the exact date is not precise, we know that they tied the knot on December 23, 1961.
And if we do the math, that indicates that Martin was only 21, while Janet was 17! (she was born on July 8, 1944). The couple has been together for quite some time,  and Martin has remained faithful to his youth sweetheart.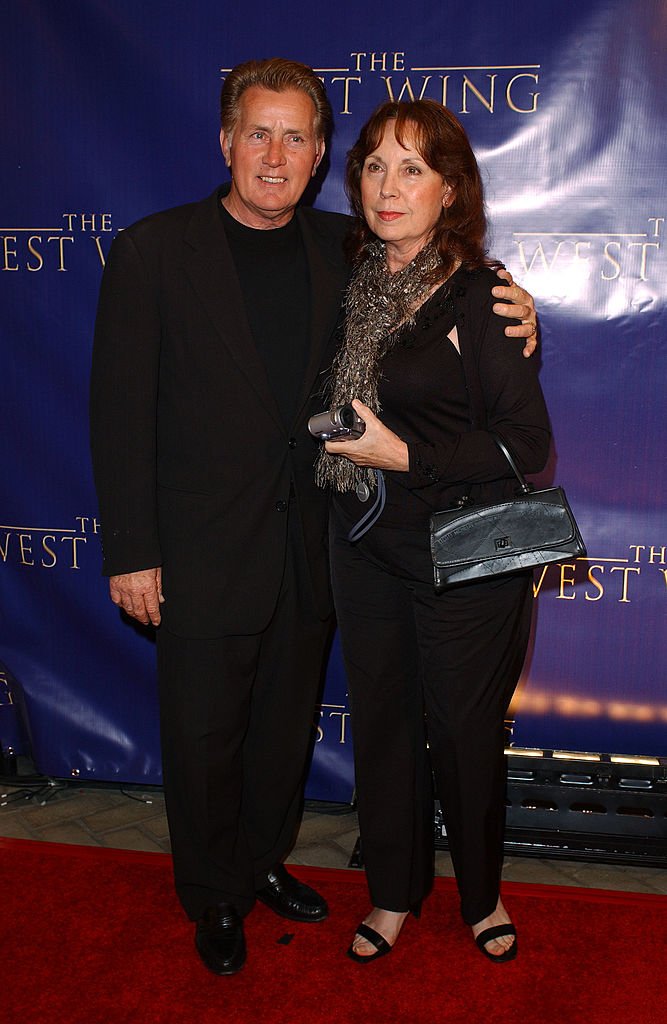 When the actor was battling his drinking problem, he confessed to The Washington Post that it was a trying time for him and Janet. Recalling how their marriage was at the time, Martin said: 
"Yeah, it wasn't very endearing. I was a known alcoholic, and obviously troubled in a lot of areas."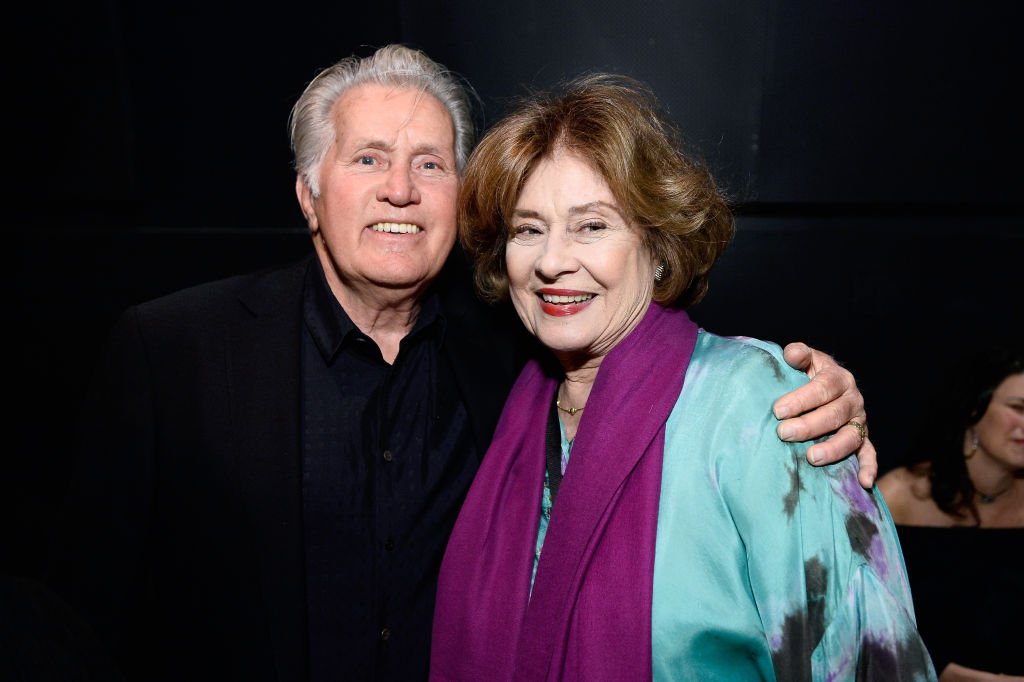 Luckily, he could get back on his feet thanks to Alcoholics Anonymous and his return to the Catholic belief. However, all that happened because his wife always told him the truth.
Janet, who he describes as "the scariest woman he ever met," never failed to call him out when he was doing wrong. She couldn't lie, and Sheen struggled with the truth, so Janet's influence on his life was positive.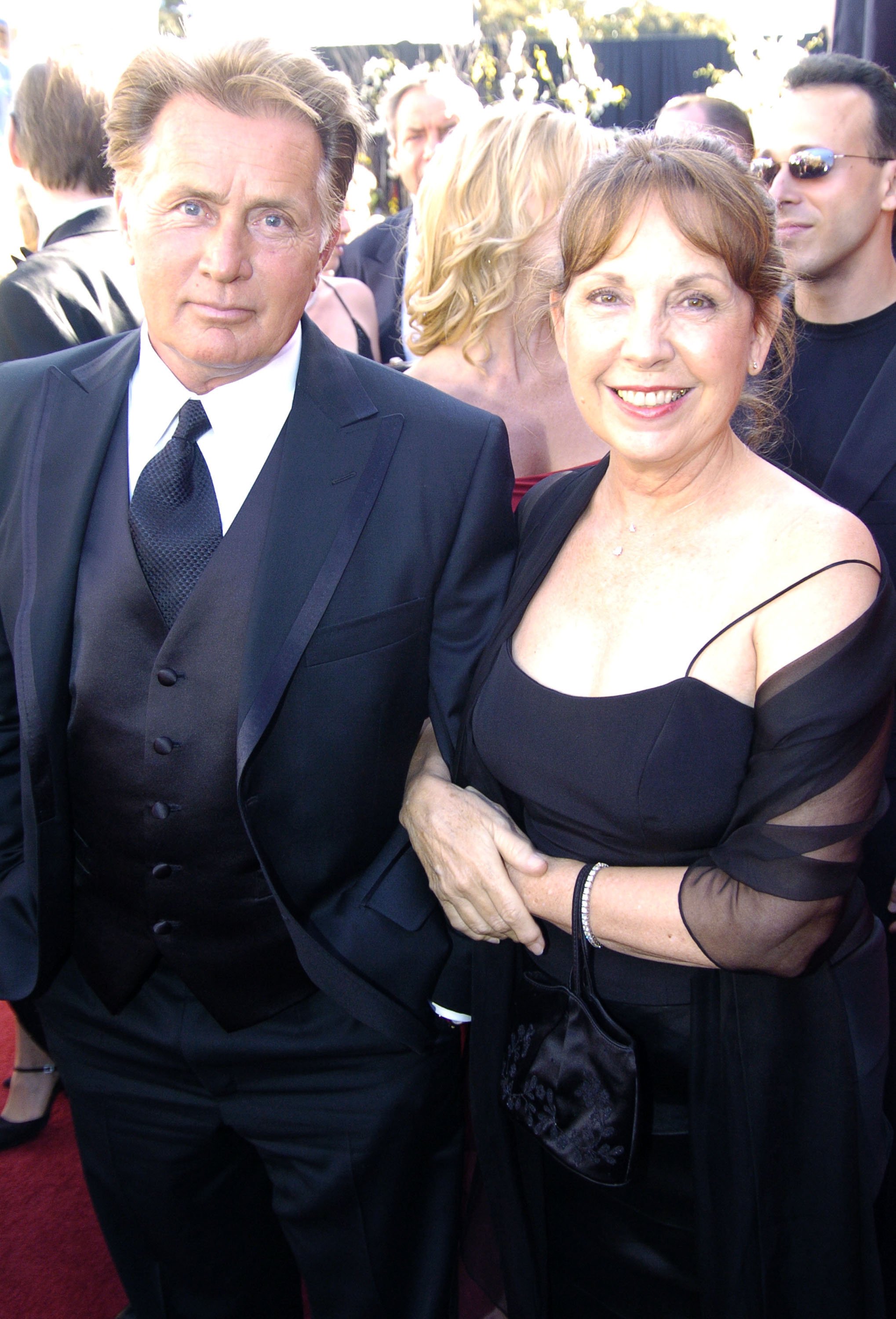 MARTIN AND EMILIO
Janet and Martin Sheen got married in December 1961, just as Martin's acting career began. The couple welcomed their first child and son, Emilio, on May 12, 1962, in New York City. 
Even though their relationship suffered because Martin abused alcohol, they started rebuilding their relationship after Martin decided to become, and stay, sober. 
The same year Emilio Estevez graduated from Santa Monica High School, he snagged a role in "Seventeen Going on Nowhere." Like three of his other siblings, Emilio kept their father's real surname, Estevez.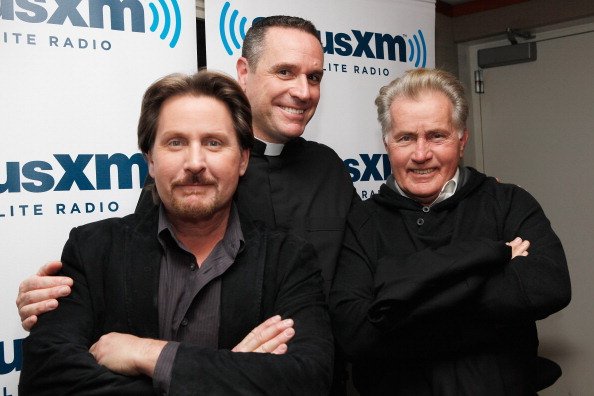 Of Spanish descent, Martin chose Sheen as his screen name while he kept using his birth name in real life. In 1982 came Emilio Estevez's debut role in the big-screen opposite Matt Dillon in "Tex."
His film's performance led to a part in "The Outsiders" the following year and "Repo Man" in 1984.
LIKE FATHER LIKE SON
Emilio turned to direct and worked on movies including "Stakeout" in 1987 and "Young Guns" a year later. His most famous role came in 1992 when he starred as Coach Gordon Bombay in "The Mighty Ducks" trilogy.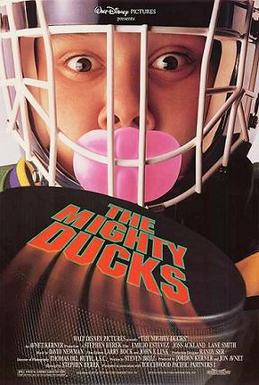 The same year he married Paula Abdul on April 29, but their marriage didn't last long, and the couple divorced on May 10, 1994.
The acting and directing continued, but one of Emilio's productions stood out. In 2006, the film "Bobby" was released. It told the story of Senator Robert F. Kennedy's assassination. 
Emilio directed, wrote, and starred in the movie. When the film premiered at the Venice Film Festival, it received a seven-minute standing ovation.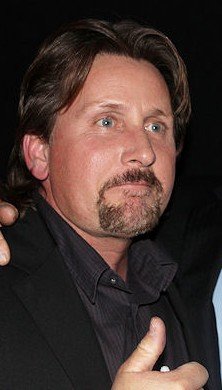 Through the 80s and 90s, Emilio snagged another few roles before he started running Estevez Sheen Productions for his father. In between, Emilio also wrote songs for Diamond Rio.
MARTIN AND RAMON
After Emilio came the birth of his brother, Ramon, who is one and a half years younger than Emilio, followed him into acting in 1982.
For Ramon's debut role, he starred alongside Emilio, Jane Alexander, and Ed Lauter in "In the Custody of Strangers."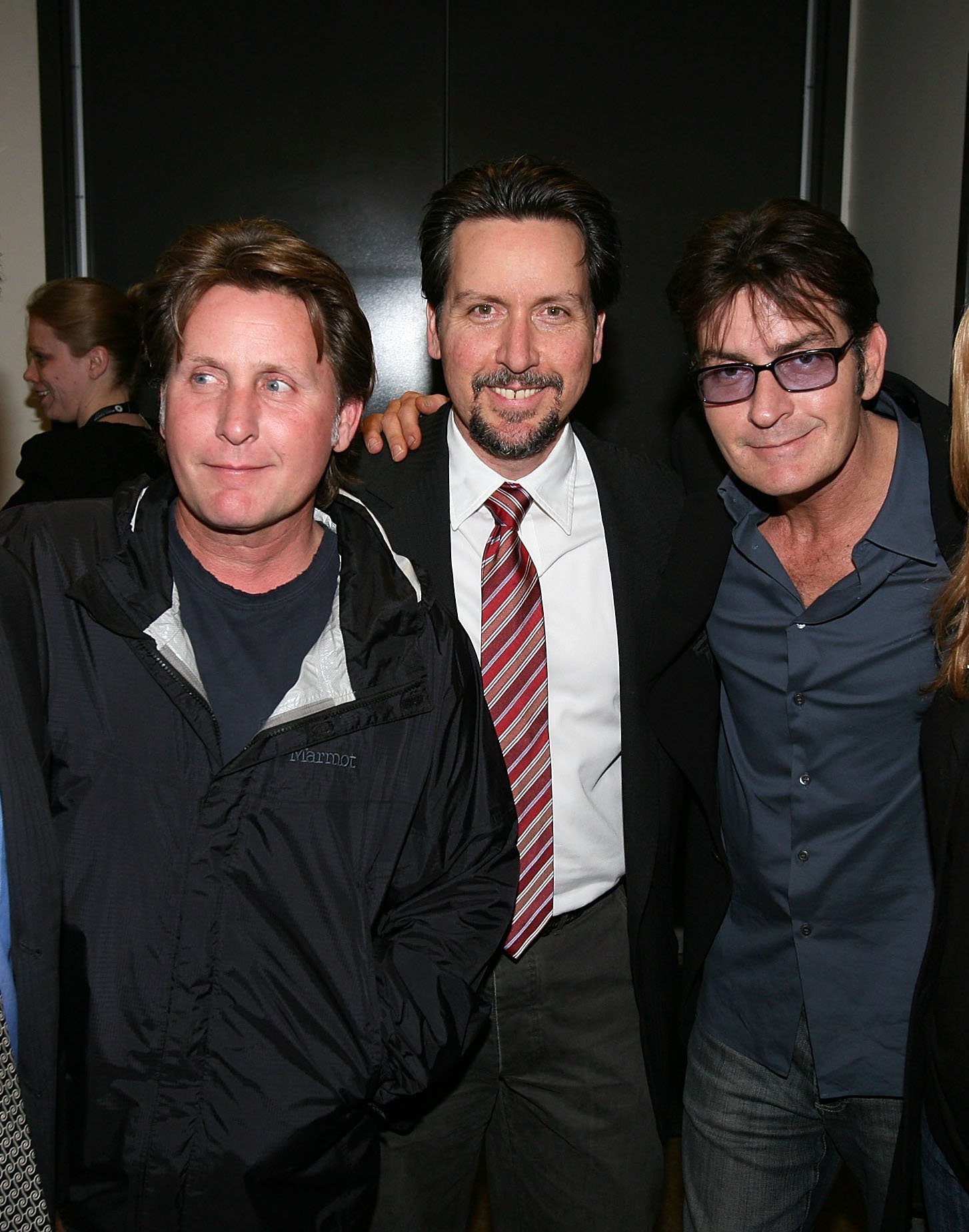 After being involved in the production and development of Esteves Sheen Productions, Ramon has been co-producing the comedic show "Anger Management" with his brother Charlie Sheen.
MARTIN AND CHARLIE
Charlie is the only child that adopted his father's stage name and anglicized his first name. Born Carlos Estevez, he became the Charlie Sheen we all know. 
By far the child who caused the most drama, Charlie made headlines for hiding porn stars in closets and trashing hotel rooms. 
While starring in "Two and a Half Men," Charlie insulted the creator of the series, Chuck Lorre. Charlie got canned for his actions, and the sitcom was put on hold.
When Charlie went on vacation with his ex-wife, nanny, and a porn star, the actor made news again. He's made controversial headlines with his "tiger blood" and "winning" statements.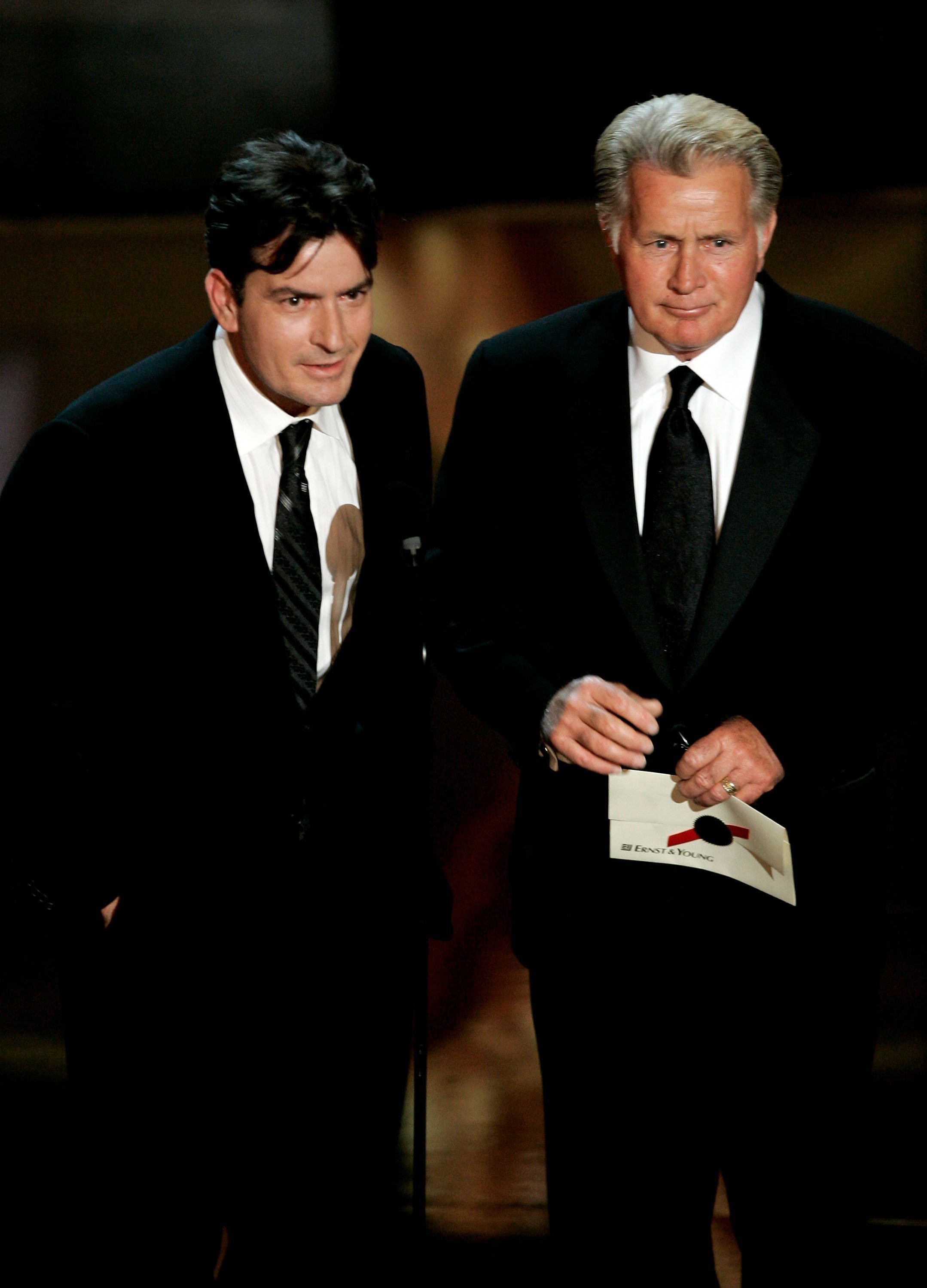 CHARLIE'S EARLY LIFE AND ROAD TO STARDOM
Born as Carlos Irwin Estevez on September 3, 1965, Charlie, as he is popularly known, is an American actor who lives in New York City.
His acting career took off in 1984 when he landed a role in Red Dawn with other actors like Thomas Howell, Lea Thompson, and Patrick Swayze.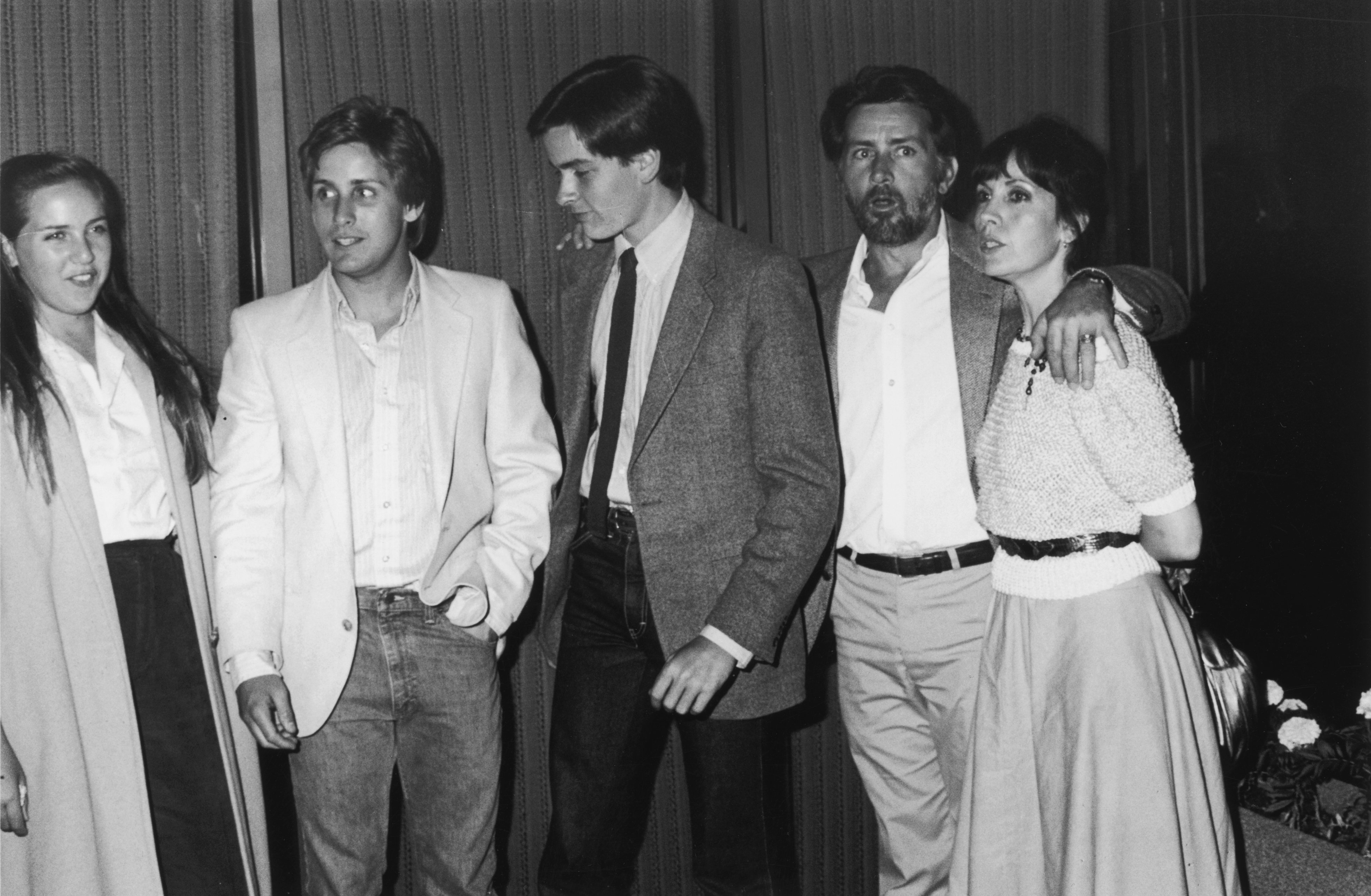 In 1986, he landed a supporting role in "Ferris Bueller's Day Off," with his co-star, Jennifer Grey. Movie-wise, things began to go great for this talented actor, and by 1997, Sheen wrote his film.
Most of his films had comedic elements, and it was not long before Sheen became the golden boy we loved to see on our screens.
Aside from comedy, he lent his voice to different movies for many years. In 2017, the actor starred in a "9/11" adaptation movie that was a big hit worldwide.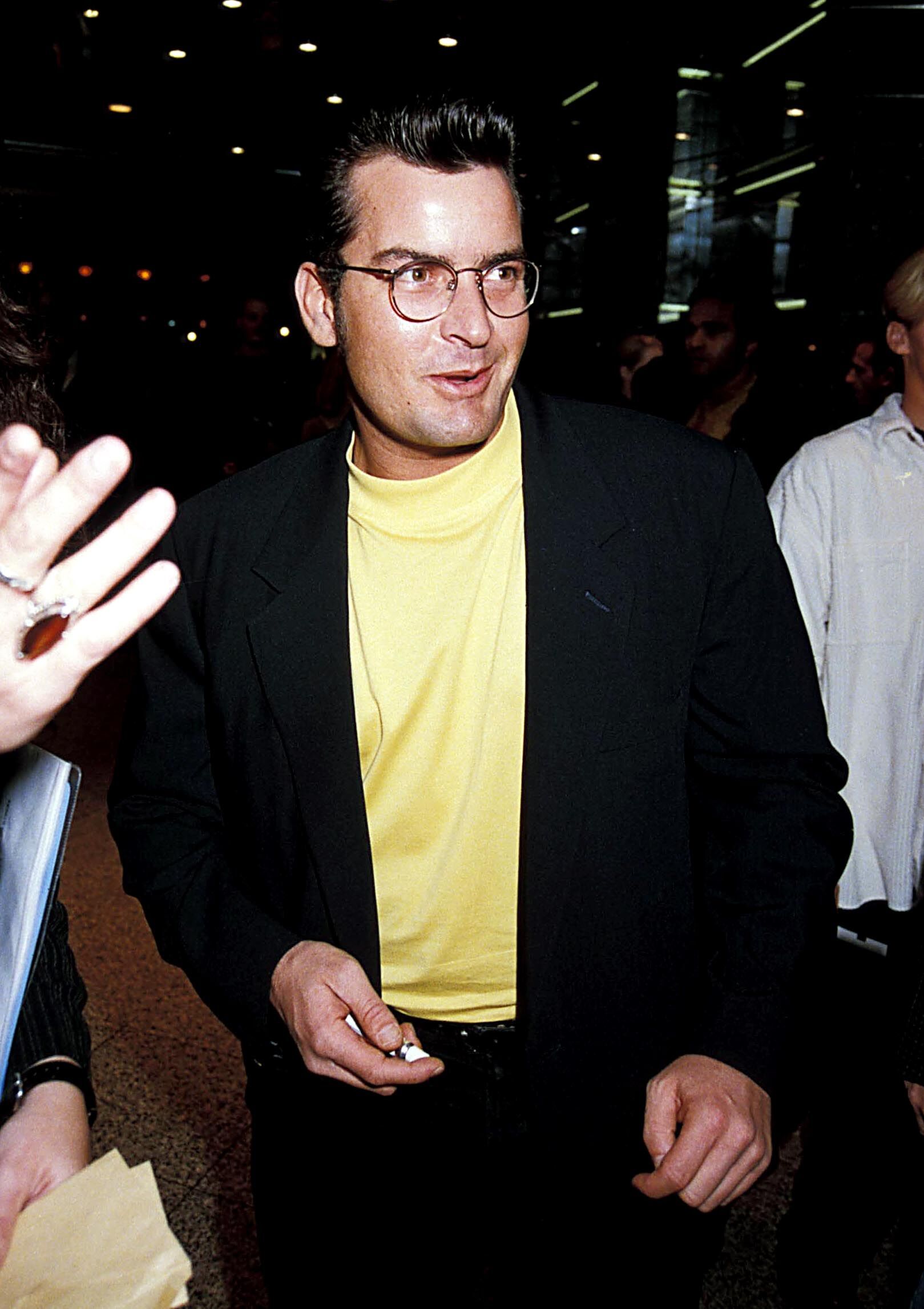 HIS AFFAIR WITH CHARLOTTE LEWIS
Charlotte and Charlie dated each other from 1986 to 1989. They met while working on set together. At that time, Charlotte was 19 years old, and alcohol issues got in the way of their relationship, and they decided to end it.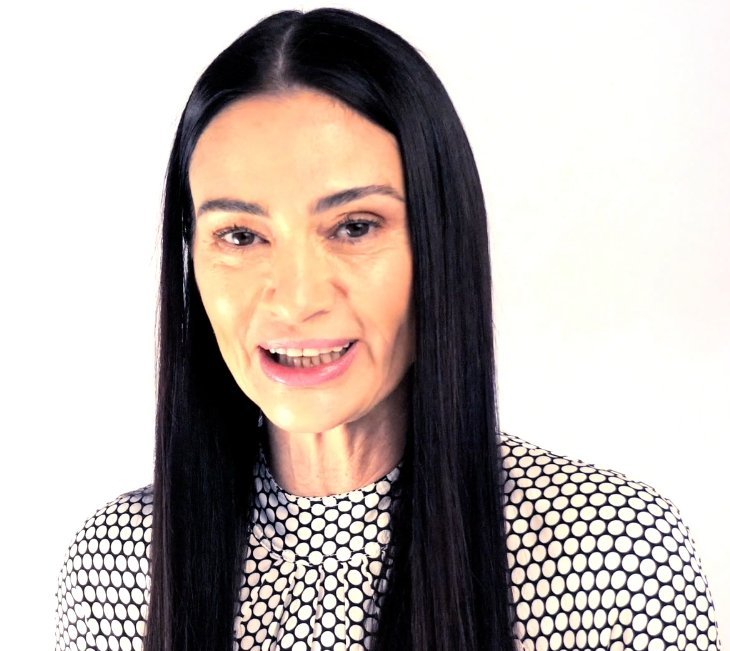 CHARLIE'S TIME WITH SCOTTINE ROSS
Scottine Ross was involved with Charlie Sheen and even got engaged with him in February 2014. The couple looked like they could go places together, but a year later, Scottine backed out of the engagement.
She went ahead to sue Charlie for $5 million because he exposed her to HIV. Moreover, he made her terminate her pregnancy and was physically abusive towards her.
Scottine won the petition, and the couple parted ways for good. After her venture with Charlie, Scottine involved herself with numerous movie roles. She also went into modeling for a while, making a name in the industry.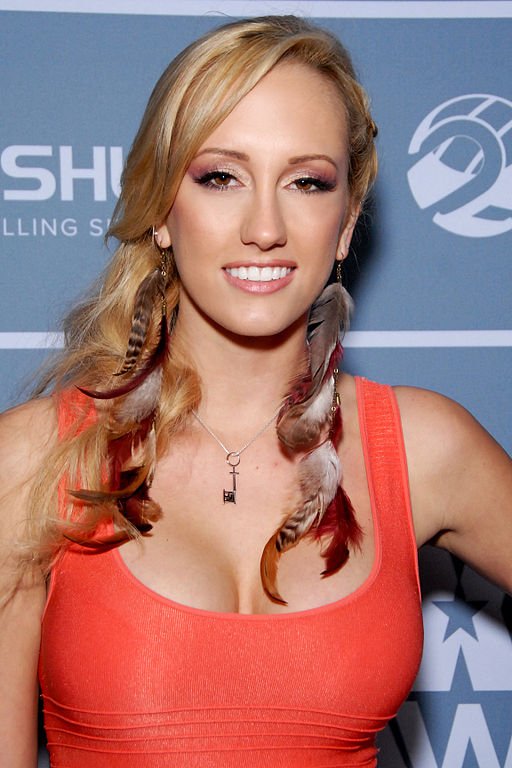 ROMANCES WITH BREE OLSEN AND NATALIE KENLY 
In 2011, Charlie Sheen started acting strangely as he took an interest in two beautiful women, Bree Olson and Natalie Kenly. In his words, he referred to them as goddesses, and he dated them at the same time.
The women were very much aware of this arrangement, and for a while, they were both living with the actor as co-girlfriends. Later on, both women showed hatred towards Charlie when he revealed his status.
According to them, he never told them about his HIV status, and they had been intimate without protection. Eventually, Natalie came around and had gone on to defend Charlie, saying publicly that he was a good person.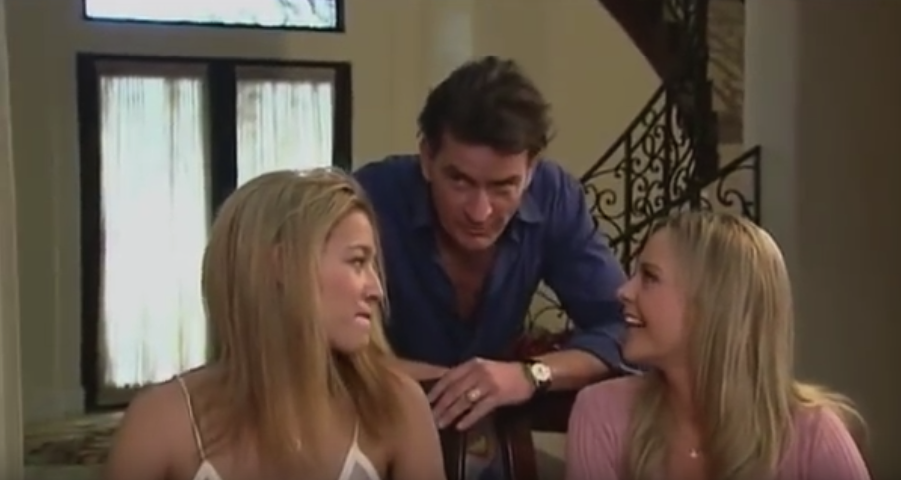 CHARLIE AND DENISE RICHARDS
This fantastic actress was married to Charlie Sheen four years after they met while shooting Good Advice in 2000. The couple shares two beautiful girls named Sam and Lola. 
But the marriage soon hit the rocks, the reason being that Charlie was engrossed in substance abuse and violence. In 2005, Denise filed for divorce; it was finalized in 2006.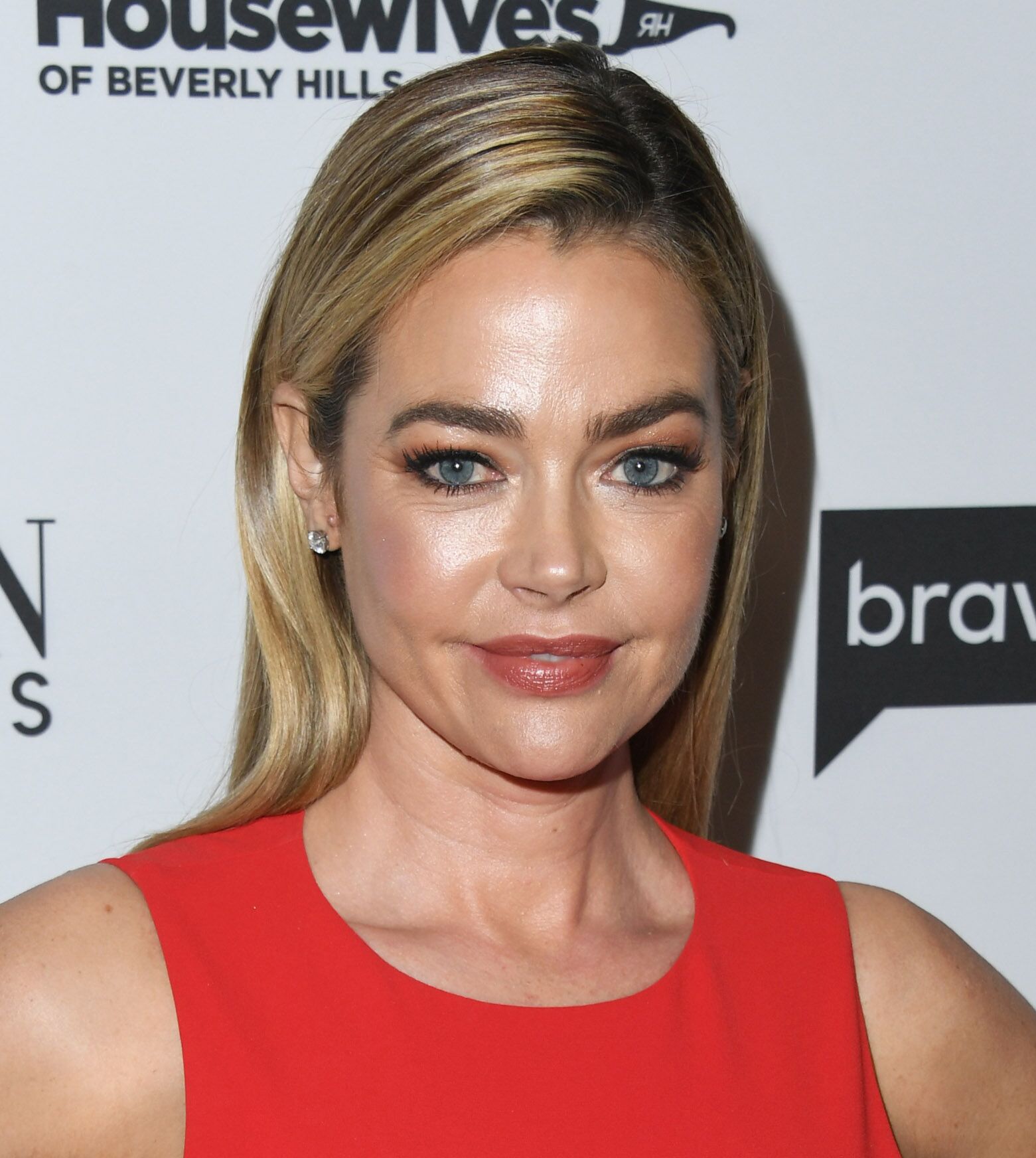 CHARLIE'S LIFE STRUGGLES
As per US Weekly, Martin talked about his son's struggles with addictions last year during the Chefs for Human Rights event in LA.
He stated that the best way to heal is to help others to heal because, in that way, you can appreciate more what someone is going through since you were there as well.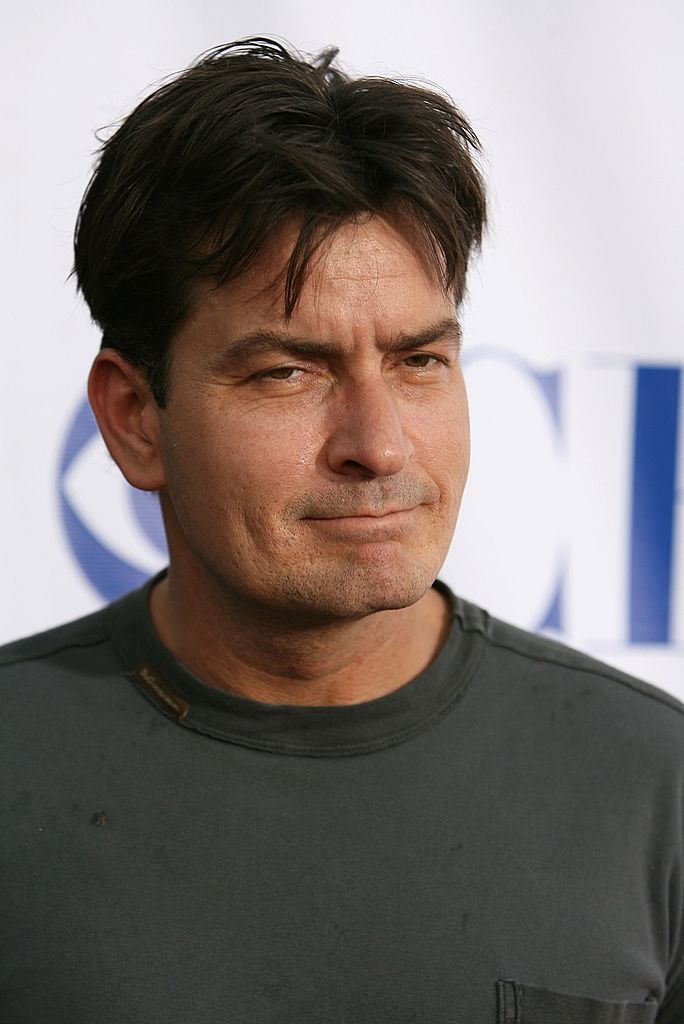 They started when his acting career skyrocketed, but he hit bottom in other aspects. Alcohol, drugs, and sex addictions plagued his reputation as an actor as his behaviors spun out of control.
He was arrested for assaulting his former girlfriend, Brittany Ashland, and later landed in a drug rehabilitation center. Besides, he attended 12-step meetings to keep himself sober. 
In 2006, Charlie and Denise split up despite their children together, and hell broke loose. He was also diagnosed with substance abuse and arraigned in court for physically abusing his former wife, Denise Richards.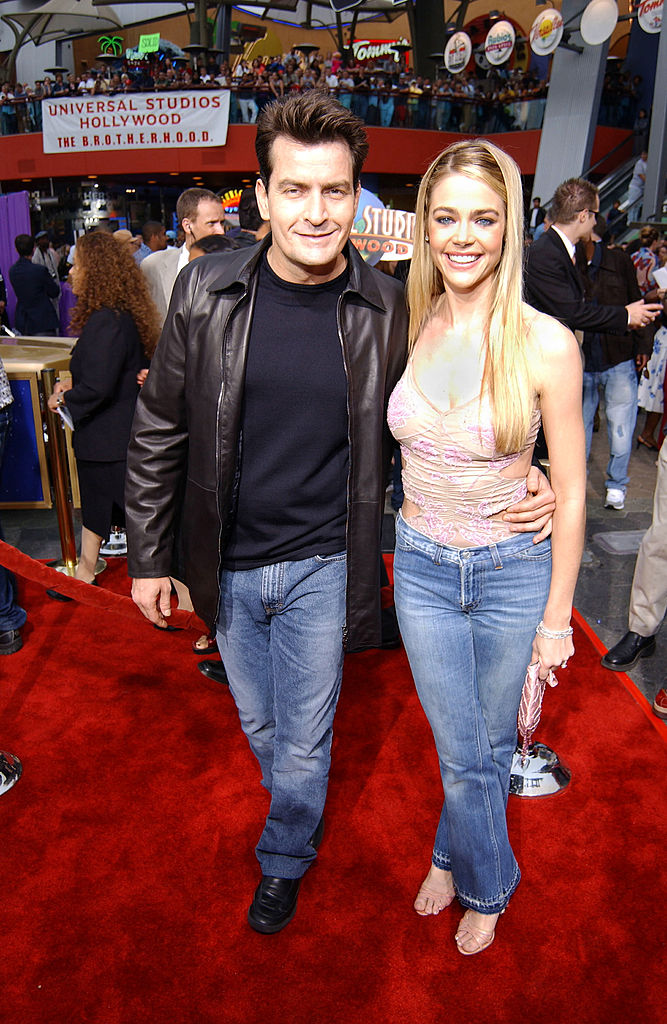 The actress claimed that her husband even threatened to kill her, so Richards filed for a restraining order. In 2009, the story sort of repeated.
Charlie was again arrested for charges of criminal activities and second-degree assault of his wife, Brooke Mueller. From 2010 to 2011, Charlie went in and out of rehabilitation centers.
Three years later, Charlie was sued for assault and battery on a female dental technician. On November 17, 2015, the star publicly announced he was HIV positive, adding that he was diagnosed four years earlier.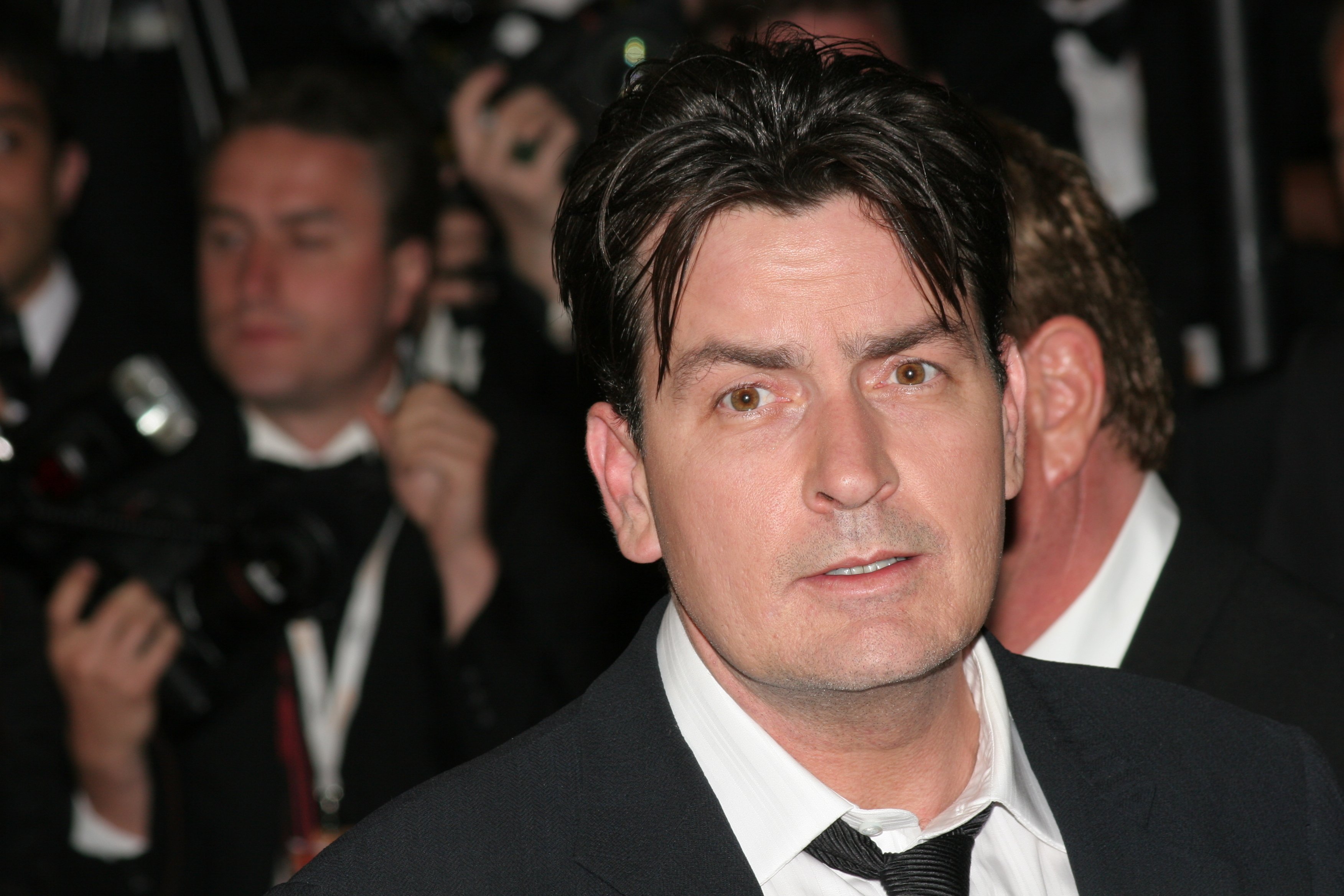 But finding out the bad news did not stop him; Sheen had more than 200 sexual partners after learning about his condition. Regarding Charlie's HIV diagnosis, Martin expressed that he was proud of Charlie's honesty.
The baby of the family is Renée. Born in 1967, she first appeared onscreen in an episode of "CBS Schoolbreak Special" in 1984.
Renée's best-known role followed in the cult movie "Heathers" in 1988, wherein she played Betty Finn. Shortly after, she also appeared in two slasher films, "Nightmare Vacation 2" and "Intruder" in 1989.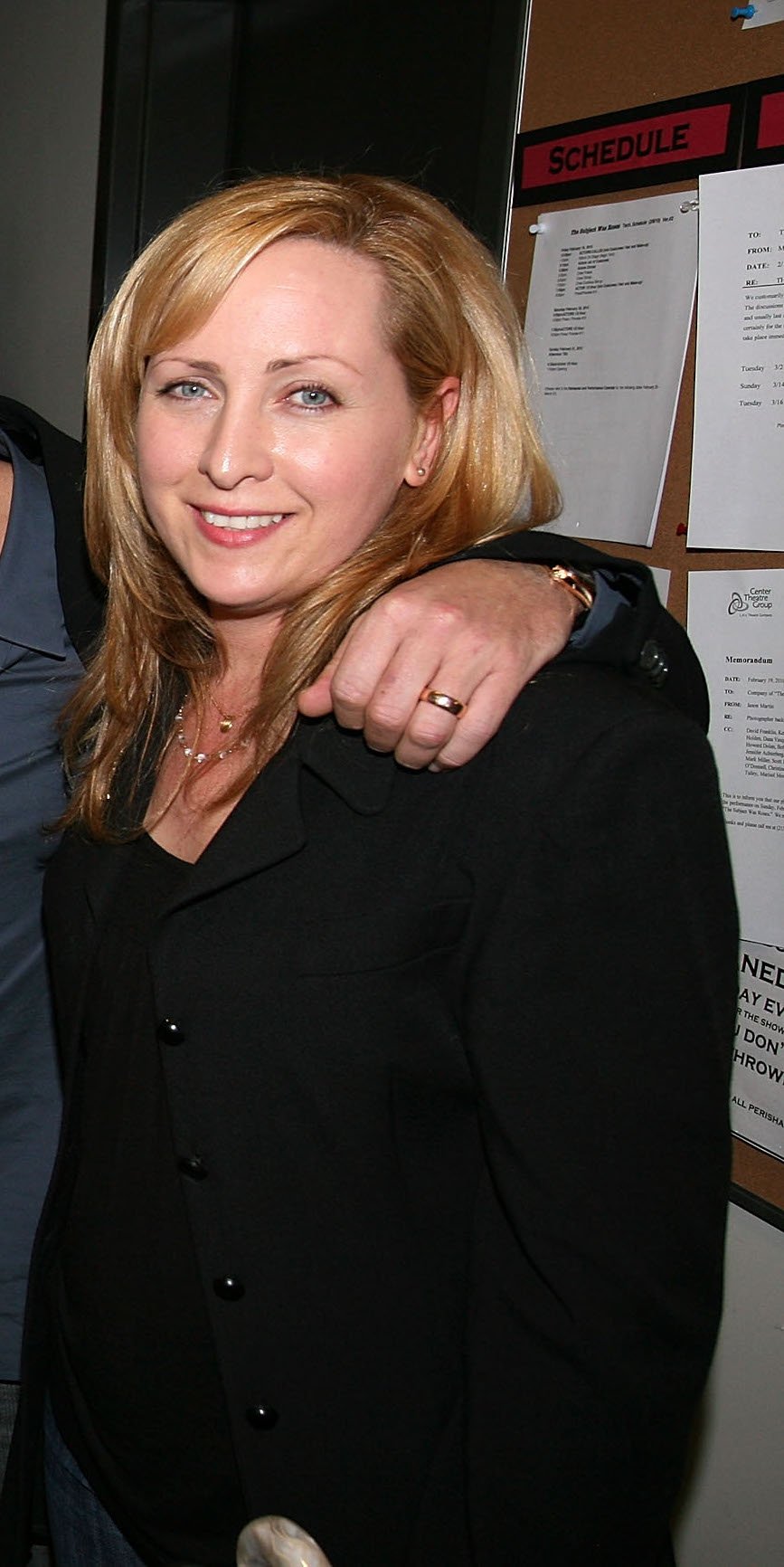 During a later interview, Renée shared that another actress had helped her nail the blood-curdling-scream of slasher movies.
"She helped me conjure up a few terror scenarios, and in a matter of minutes, I was screaming like a real B-movie actress pro! I nailed the scene in two takes, and the sound man never spoke to me again," Renée recalled.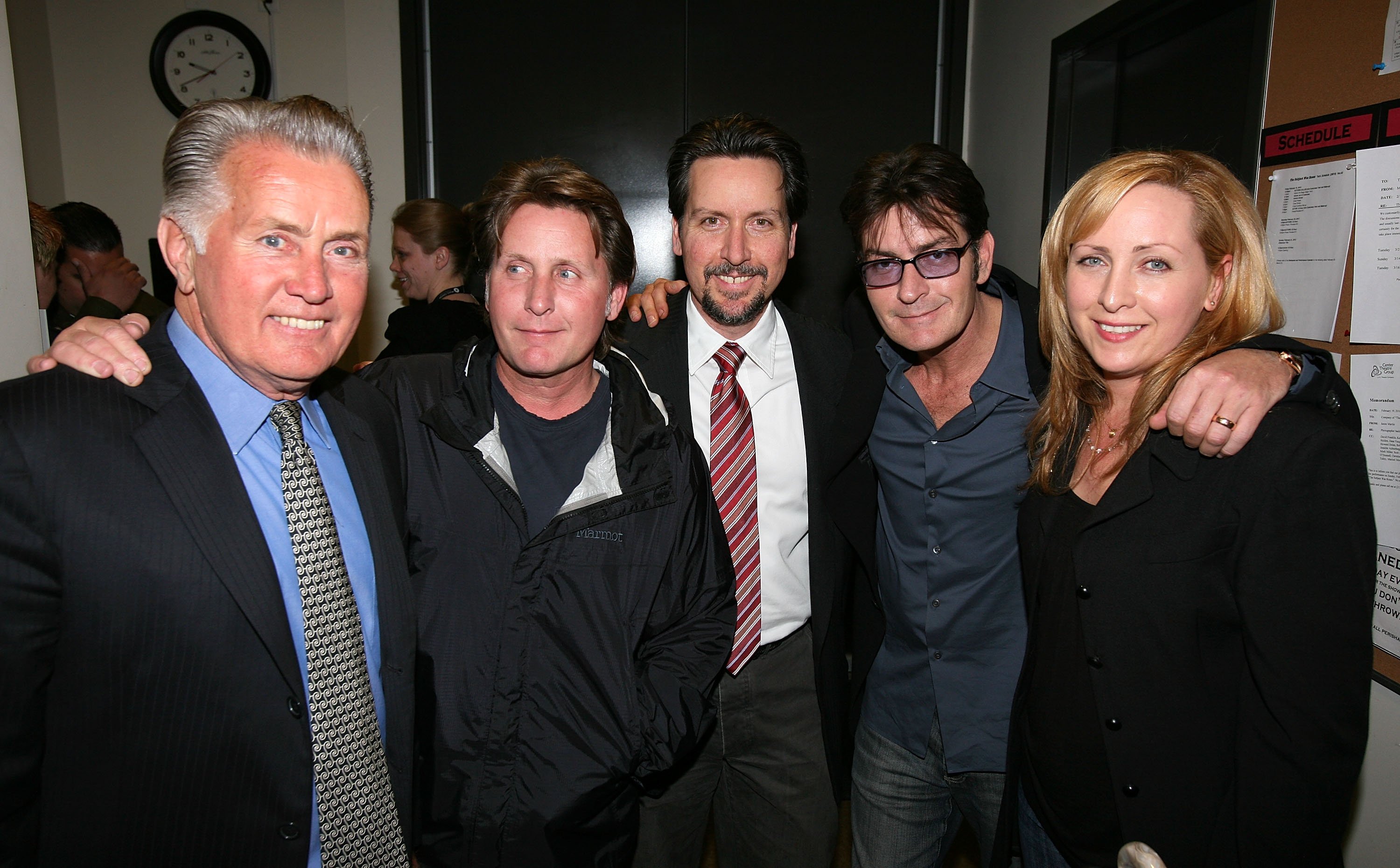 Later on, she put her acting on hold and became a pastry chef, keeping it out of the public eye. The family's patriarch also continued acting, taking various cameo roles on shows such as "Murphy Brown."
When rumors of a "West Wing" reboot surfaced in 2018 - get ready, all you Sheen fans. There is always room for another entertaining political show on television, especially with today's political climate.