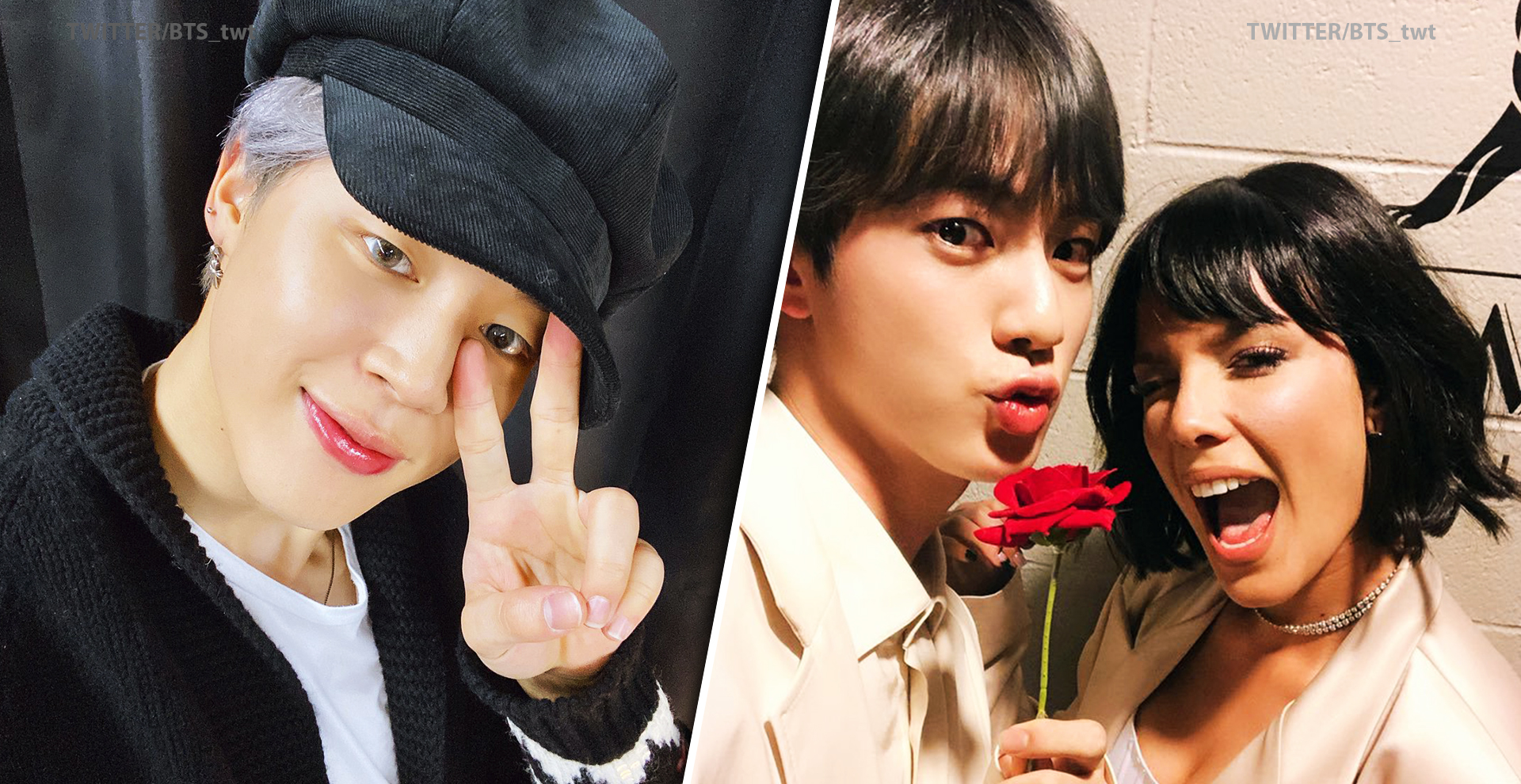 BTS Members' Real-Life Couples
In 2019, the South Korean boy band BTS (Bangtan Boys) was named one of TIME's "100 Most Influential People," and now, they are the biggest pop act in the entire world.
The famous performers have an incredible fanbase called the ARMY, who support their idols like no other. However, not many people know much about their personal lives.
We've gathered some details about the band members' private lives, and you'll definitely be surprised when you find out what connects a member to Anne Hathaway and what qualities a girl should possess to enchant one of the BTS members.
View this post on Instagram
RM – Kim Nam-joon
RM, formerly known as Rap Monster, revealed that he used to have a high school girlfriend who broke his heart because she had too many guy friends, which made him feel insecure. Back then, he wore glasses and wasn't classified as the typical charming teen.
In 2017 he revealed what the Outro of the BTS album "Love Yourself: Her" meant. In the interview for Billboard, RM said:"I thought it was the right outro for this album because it is really a range of emotions."
View this post on Instagram
I'm saying I met this person that I really love, this person is the love of my life right now, I'm saying that I was confused and I was looking for love, and this world is complex," he added.
According to RM, his ideal girlfriend should be beautiful inside and out. For now, he's avoiding all the questions about his personal life.
View this post on Instagram
V – Kim Tae Hyung
Regardless of how good-looking he is, V was once bullied in high school and even revealed that his former friend used him.
"We were close, but then I started to feel like he didn't think of me as his friend, but rather as someone inferior to him," V recalled in the V Live app, as told by Metro. When the friend invited him to a birthday party, he purposely told everyone except V where the party would be.
View this post on Instagram
The future idol stood at the doors waiting for the party for a few hours before he found out the truth. His walk home that evening was full of tears, but of course, the friend simply envied V, which he later admitted.
When he became more famous, rumors began spreading that V was dating Joy from Red Velvet. She might be the girl V referred to in his interview, revealing a one-sided love from the past. When he called to admit his feelings to the mystery girl, she didn't even pick up the phone.
View this post on Instagram
Another rumor that was circulating is that the singer was in a relationship with one of his fans, Hi. He would often say "Hi Nuna" in posts and even wore a ring that she gave him.
Fans were so curious about them that BTS' management company had to make an official announcement, saying that Hi and V are just friends.
View this post on Instagram
He revealed that popular British actress Kaya Scodelario is close to his ideal type. Sadly, she's already taken so, he's still searching for the one who first appears cold but has a warm heart. He wants to date someone kind and respectful to her parents and can help him manage his money.
J-Hope – Jung Ho Seok
On an episode of Rookie King idol, J-Hope decided to perform Dynamic Duo's "Solo" because it reminded him of his past girlfriend. After that, he revealed that their break-up was really painful for him. He still has plenty of good memories of their relationship.
View this post on Instagram
The pop star also has an important criterion regarding his ideal type. He's looking for someone who will support him and only think about him, which is over and above essential things like a love for reading, taking care of others, and being a good cook.
Suga – Min Joon Gi
Before debuting in BTS, Suga had issues with his self-image. He thought he was too fat, and that's why he frequently went on diets and played different sports.
View this post on Instagram
After
experiencing trauma
on his shoulder, he wasn't allowed to do much anymore, leading to depression. Unfortunately, the singer couldn't get rid of his insecurities.
He's also had problems in his private life. His last known relationship was back in high school when he fell in love with his classmate. They were friends, but he didn't have the guts to confess his feelings, so he sent a love letter to a local radio station.
View this post on Instagram
Suga is an active supporter of LGBT rights and even hinted at his bisexuality in one of his interviews. Now he says he doesn't need a relationship, as he is concentrating on his job. Their producers are very much concerned about keeping the relationship statuses of these guys in the shadows.
Jin - Kim Seok Jin
There were many rumors about Jin dating a popular Korean comedienne named Lee Guk Joo, especially after Jin thanked her in the first 3 BTS album notes. Another comedian also joked about Lee Guk Joo dating a popular and handsome idol trainee without saying his name.
View this post on Instagram
After some time, Jin made an announcement on the radio that she had no romantic relationship with the BTS member and claimed that they're just good friends.
Jin is currently single and is looking for a girlfriend with a puppy-like face and personality and who, of course, can cook. His celebrity crush is the gorgeous Anne Hathaway, but she's already taken, so let's just wish Jin luck!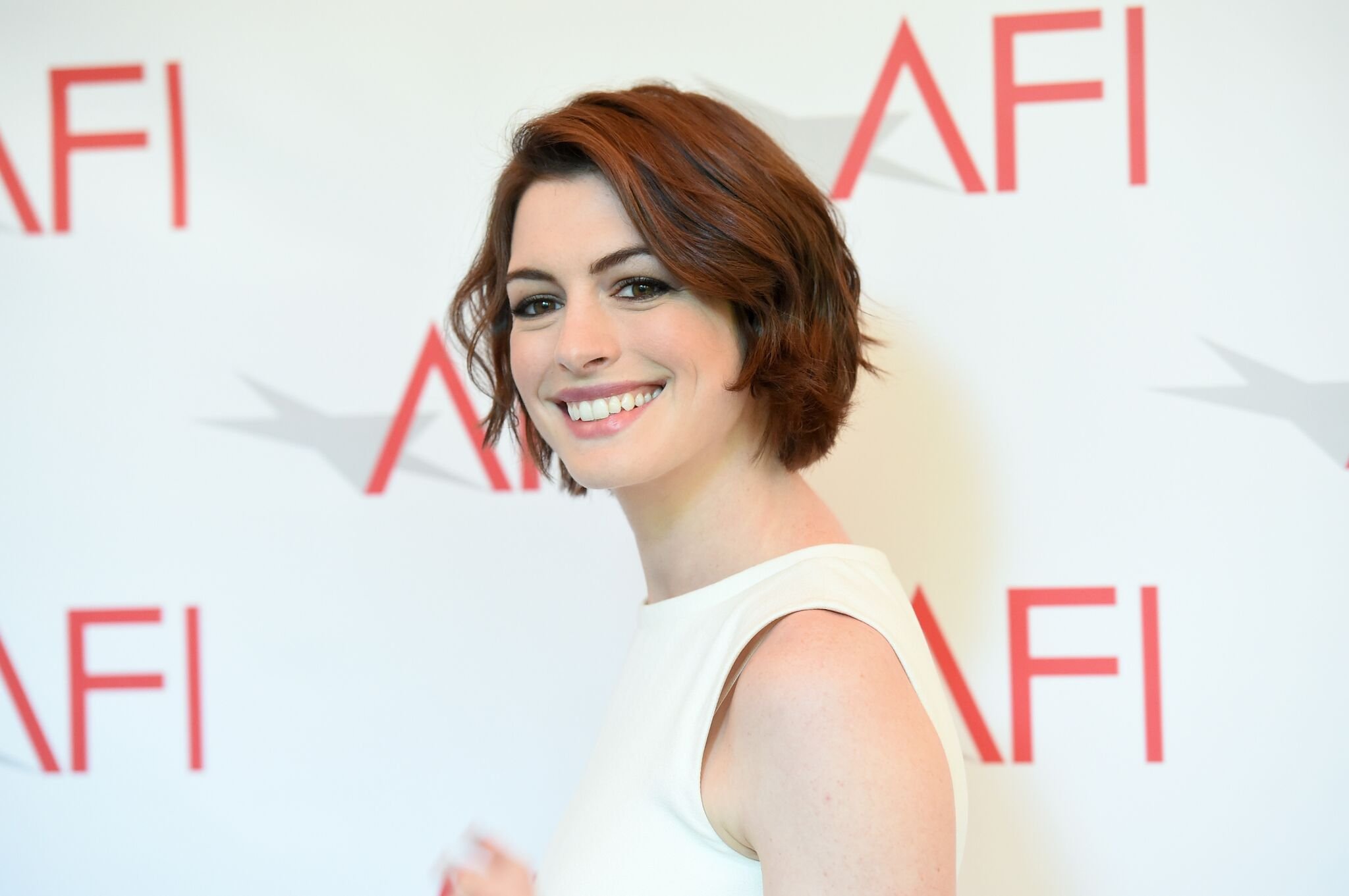 Getty Images
Getty Images
Jimin - Park Jimin
Jimin is the most popular among all the idols. In 2018, he ranked at #1 most preferred idol in a survey conducted by Gallup Korea.
When the guys from the band were asked which BTS member they would date if they were girls, most of them named Jimin because he's very gentle, attentive and even listens to his girlfriend.
오늘 따뜻하게 입고오세요!날씨가 저녁에 많이 추워요!#JIMIN pic.twitter.com/GVIN6tgKGl

— 방탄소년단 (@BTS_twt) October 27, 2019
However, the star was not always confident about his appearance. Previously, he confessed that he considered himself fat and was self-conscious about his looks. He lost 15 lbs by restricting his food intake, which often led to him passing out during dance rehearsals.
It wasn't just the band members who persuaded him to eat but also his fans who started a flashmob supporting their idol with the hashtag #JiminYouArePerfect on Twitter. Now, Jimin feels good and doesn't plan on going on such strict diets anymore.
View this post on Instagram
For quite a long time, rumors were going around about a relationship with Han Seung-Yeon from KARA. In an interview on the show Weekly Idol, the KARA star admitted to an alleged relationship with Jimin.
Jungkook – Jeon Jungkook
This 22-year-old guy also only had a love-life before the BTS debut. He allegedly dated a classmate named Park Se Won, and fans even found pics together. Even though their relationship was never officially confirmed, it didn't work out.
View this post on Instagram
He also revealed how he sees his ideal girlfriend and said that she should have a healthy body and be very intelligent.
Jungkook considers himself very competitive, and he hopes his girlfriend will also have the desire to compete. Jungkook recently attended Ariana Grande's concert.
View this post on Instagram
The American singer took Instagram, captioning it "thank u soooooo much for coming to my show, Jungkook. It meant so much. Love and sm".
Jungkook is also a real fan of Dolly Parton. During her performance at the 2019 Grammy Awards, he cried tears of joy, which many spotted.
Please fill in your e-mail so we can share with you our top stories!