Meghan Markle's Friend Janina Gavankar Says There Is Proof Royals Knew of Her Mental Struggles
The reactions over Duchess Meghan and her husband's recent tell-all interview were still quite immense as the week progressed. A friend of the former actress has since shared another shocking tidbit.
On Wednesday, "This Morning" shared a lengthy clip on YouTube where the show discussed Prince Harry and Duchess Meghan's recent tell-all interview. It also noted how Buckingham Palace had finally responded.
The palace released a statement concerning Harry and Meghan's claims in their interview with Oprah Winfrey. Buckingham Palace said the issues the royal couple addressed would be dealt with privately.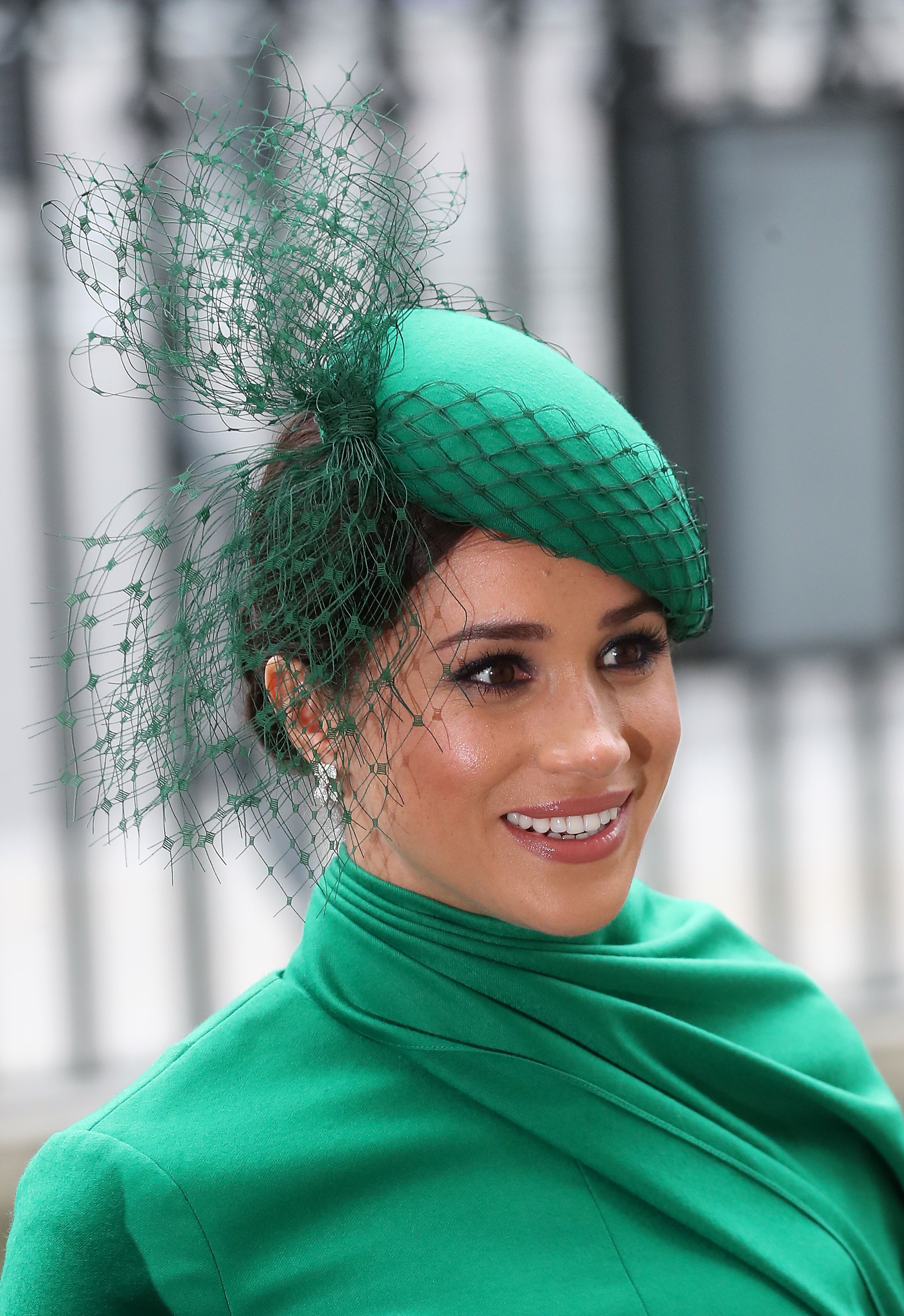 However, the duchess' friend, Janina Gavankar, has added another layer to the drama. Gavankar was the photographer who took the Duke and Duchess of Sussex's 2019 Christmas card photo.
The woman has been friends with Markle for seventeen years. She appeared virtually on the recent episode of "This Morning," where she started by describing the kind of person her friend was.
"We are all happy that we are in a new era. We get to tell the truth. Things are different now."https://t.co/CTN7n9f78N

— Entertainment Tonight (@etnow) March 10, 2021
Gavankar said Markle was kind, generous, and the person you'd go to when you have a problem. She also noted how the duchess was dependable, wonderful, and low maintenance.
The friend shared how clear it was that the former actress had found her soulmate soon after she started dating Harry. Gavankar and Markle are so close that she was invited to her 2018 wedding.
The royal's friend shared how she and the duchess' other American friends assumed the Royal Family would see how well respected and well regarded she was. However, that was not the case.
The Los Angeles resident also noted how it hadn't taken long for everyone to realize that the Royal Family was not what they expected. The realization came when the "Suits" actress started dating Harry.
Gavankar revealed that the amount of coverage on Markle was one of the first tell-tale signs that things would be very different. She also confessed that she'd watched her friend's interview with Winfrey.
The duchess' pal said she only found out about the Sussexes stepping down from their royal roles when they were in Canada. The hosts of the British show then addressed Markle's mental health claims.
Meghan Markle's Friend Janina Gavankar Says There Are 'Emails and Texts' to Support Claims in Oprah Interview​ https://t.co/BQsdbVuyC2

— People (@people) March 10, 2021
Gavankar admitted that her friend turned to her and others when she became suicidal and wasn't receiving assistance from "the institution." She said she was terrified, worried, and sad for her friend.
Markle's friend and fellow actress then confirmed that the Royal Family had known about the former actress' struggles. Sharing a bombshell of her own, Gavankar told the two co-hosts:
"There are many emails and texts to support that."
She confirmed that the British family and its staff members had known about Markle's suicidal thoughts. The interview then turned to the issue of race as addressed by Harry and Meghan.
Duchess Meghan got support from an unexpected source. 
The royal couple claimed their son Archie's possible skin color was discussed while Markle was still pregnant with him. The pair also claimed the little boy didn't get a title because of being mixed race.
White House Press Secretary Jen Psaki is asked if President Biden watched the Oprah interview with Prince Harry and Meghan Markle last night and if he has a response. https://t.co/UQUMnGtmOb pic.twitter.com/zj9LJwaap1

— Forbes (@Forbes) March 9, 2021
Gavankar confirmed that she'd had the conversation about Archie's possibly darker skin and other claims with her friend. She also explained that Markle knew she would be doing the "This Morning" interview.
The royal, who had to give the Royal Family her keys, passport, and driver's license, got support from an unexpected source. The White House praised Markle for speaking up about mental health issues.
The National Suicide Prevention Lifeline is 1-800-273-8255. Other international suicide helplines can be found at befrienders.org.