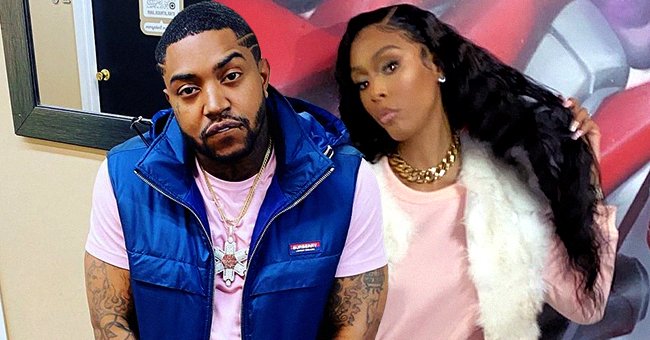 Instagram/adizthebam and Instagram/scrappydagreat
LHHATL Star Lil Scrappy's Wife Bambi Hides Her Baby Bump Posing in a Pink Jogger Set (Photo)
About a week ago, after officially announcing to the public that she's with child, Lil Scrappy's wife Bambi Benson took to Instagram, hiding her baby belly in a pink jogger outfit.
Wife to rapper Lil Scrappy and "Love & Hip Hop" co-star Bambi Benson are expecting another child together. The actress tried to hide her ever-growing baby bump in a recent Instagram snapshot while wearing a pink jogger set.
Her pregnant belly was nowhere to be found, as Benson stood confidently and nonchalantly in front of a professionally graffitied wall. She posed while wearing a loose yet high-class outfit that any proper fashionista would truly envy.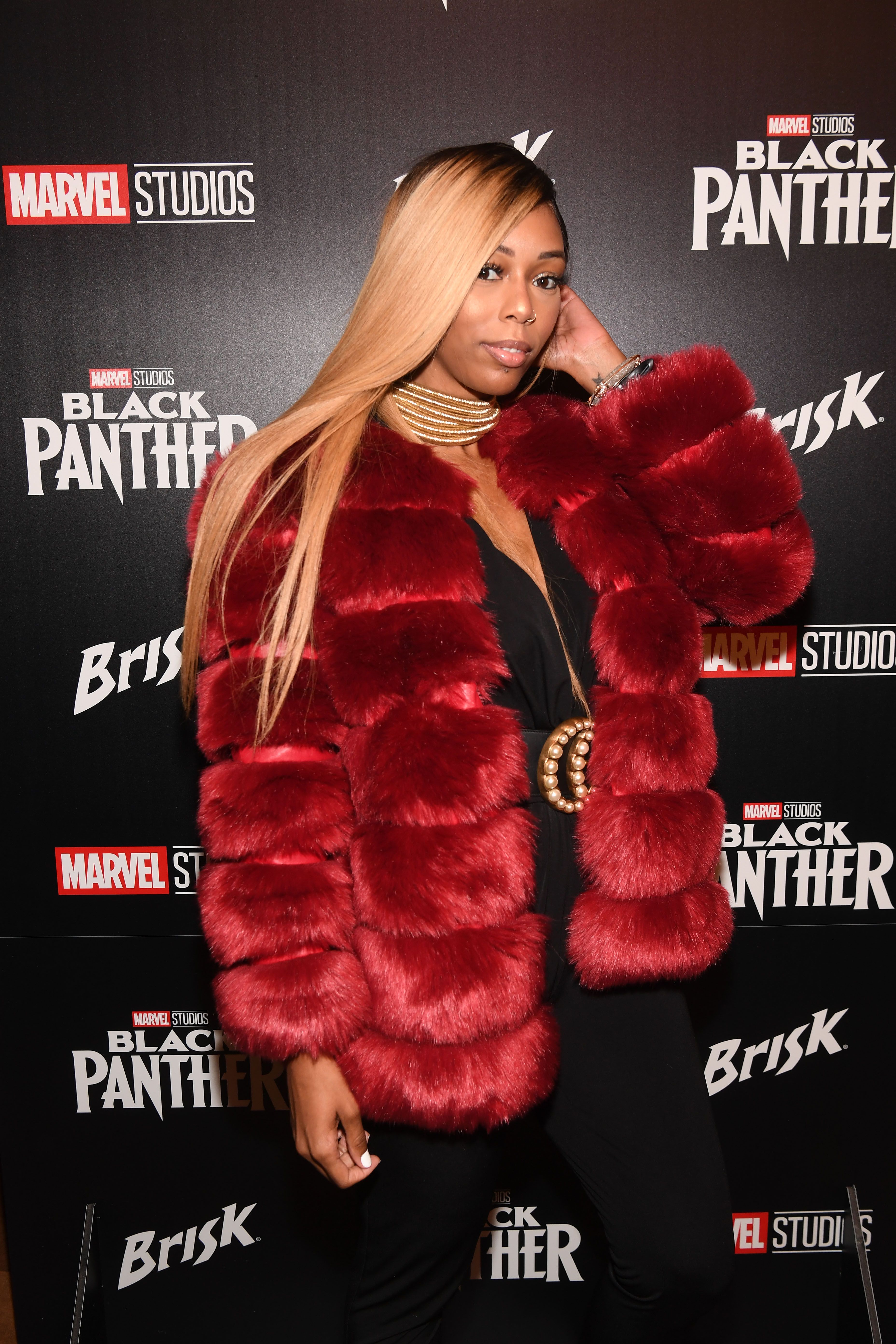 Bambi Benson at the "Black Panther" advanced screening & panel discussion on February 14, 2018 in Atlanta. | Photo: Getty Images
The actress looked cozy and super ready for a run as the pink shirt and pants hung off her body, the baggy nature of the ensemble probably masking her growing baby belly. Taking to the eye-catching picture's caption, she wrote:
"Comfy jogger set @houseofshimmeratlanta ✨?? also available in Black and Tan. ✨"
Fans and followers went wild for the look, leaving a gushing trail of complimentary emojis and comments on how beautiful she looked. The popular post reached Instagram heights by catching almost 32,000 likes.
The "LHH" television personality combined her pink outfit with white shades to go. Sporting a white purse, a flashy white scarf as well as sporty white trainers, she looked like she could be running on a glamorous red carpet.
[Benson] is also the mother of two kids which she conceived with Scrappy - Breland and Xylo.
A colorful wall also stood behind Benson, clashing with her colors and yet complimenting them simultaneously. Gracefully holding her hair, a gold chain necklace sparkled, bringing out her glowing pregnancy skin tone.
RUNNING AND ROLLERCOASTERS!
Speaking about children, rapper Lil Scrappy shares a daughter, Emani, with reality star Erica Dixon. In an episode of "LAHH," Dixon can be overhead, speaking on what seems like a comment on her experience with co-parenting:
"You know it's been a hell of a rollercoaster."
Dixon and Scrappy were in an off-and-on relationship spanning about ten years. After they broke it off, the rapper eventually began dating Benson, but it did come out that he was cheating on her with Dixon at one point.
Although Dixon appears to be having trouble co-parenting, her relationship with her teenager Emani seems incredibly strong. The two share a YouTube channel where they chat about being a parent and what teenagers go through.
Speaking about the way she engages with her daughter, Dixon implied that she was very open, encouraging other parents to be like that with their kids. She allowed her daughter to begin dating after she turned 15-years-old.
While Benson is a step-mom to Emani, she is also the mother of two kids which she conceived with Scrappy - Breland and Xylo. Of course, there will be a fourth addition to the already happy and mega-famous family.
The two of them officially announced the pregnancy near the end of February. In the adorable and touching Instagram clip, Benson slowly turns around to show off her baby bump to the world - no more hiding in pink joggers for you!
Please fill in your e-mail so we can share with you our top stories!