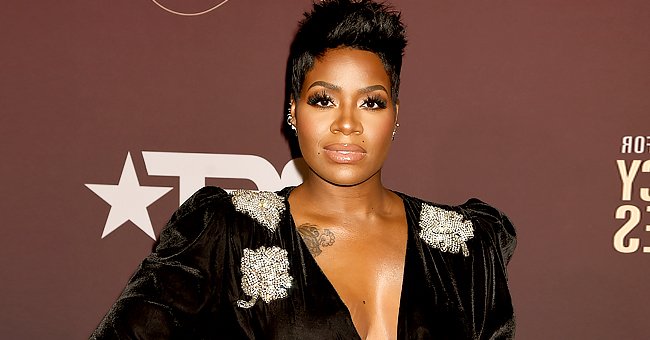 Getty Images
See Fantasia Posing in a Striped Peach Dress as She Embraces Her Growing Baby Bump (Photo)
With a wonderful man like Kendall Taylor at her side, no wonder Fantasia is happy to be having his baby, showing off her bump while posing in a peach dress in a recent Instagram snapshot.
Singer Fantasia Barrino has certainly got that enviable pregnancy glow. She embraced her growing baby bump while posing in a stripped peached dress in a new photo that she posted to her official Instagram account.
No one takes mirror selfies quite the way Barrino does, looking at herself and her baby bump with a gleeful smile. The mother-to-be gently touches her belly, as she holds the phone up to share her happiness with the public.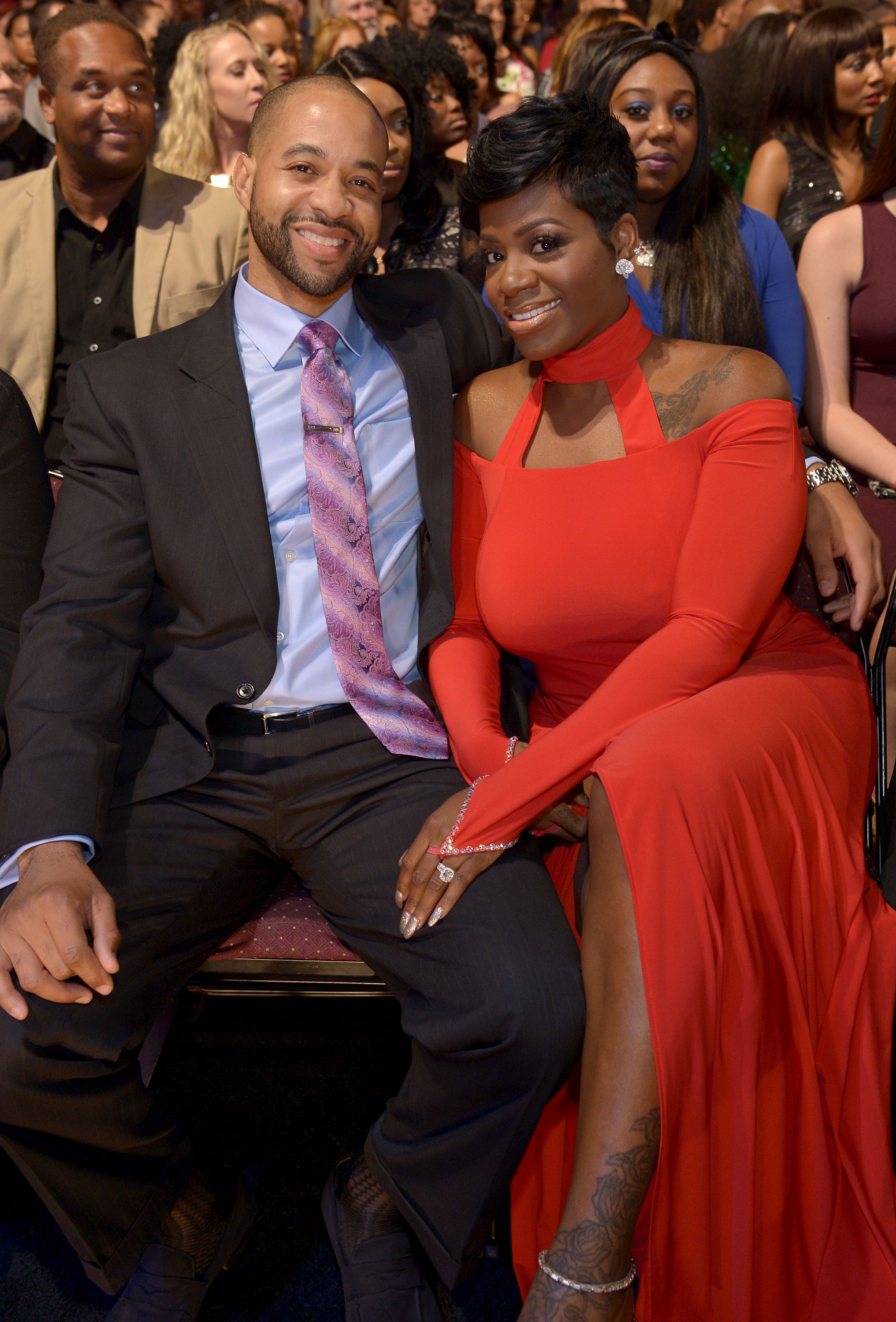 Kendall Taylor and Fantasia Barrino at the 2015 Soul Train Music Awards on November 6, 2015 in LA. | Photo: Getty Images
Barrino isn't one of those pregnant ladies who are shy to show their growing bellies; instead, she wore a tight-fitting dress, completely showing off her gorgeous bump. Including writing on the post and giving away the baby's name, she wrote:
Her short black hair is cut in typical Barrino fashion, emphasizing her striking features and glowing dark eyes. Touching her bump, a brown and black high class and tasteful handbag casually hangs off her arm.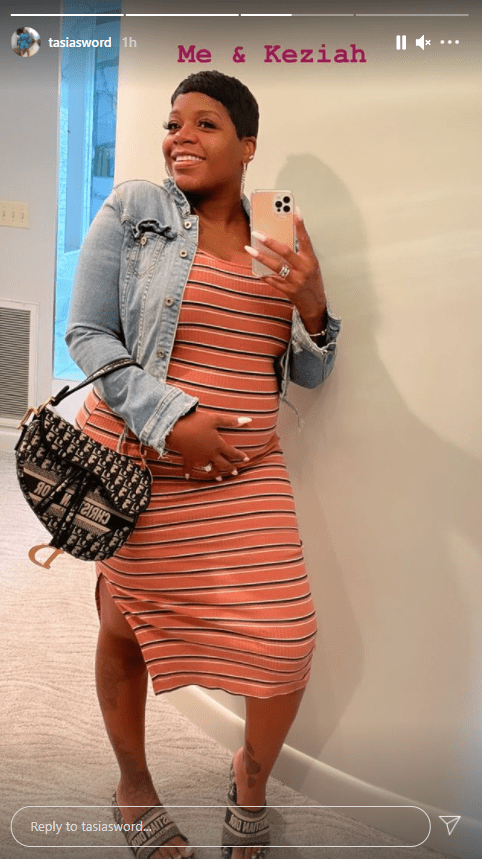 Fantasia Barrino taking a picture of herself holding her baby bump | Source: Instagram/tasiasword
Her peach, black, and white dress matched her eye-catching white nail polish, as the slit down the side gave an alluring view of the top of her thigh. Her flops, which matched her bag, also added to the tasteful yet casual look.
[Barrino and her spouse] both believe that the wife should submit to the husband.
One of the best pieces of her whole outfit was the blue denim jacket. This purposefully faded and grunge-like jacket finished up the feminine yet slightly casual rock essence of the whole tastefully put-together ensemble.
The man behind this beautiful pregnancy is no other than the superstar singer's loving husband, Kendall Taylor, who married her after only three weeks of dating. Speaking about their relationship, she said:
"When he came into my life, he brought out a Fantasia that I didn't even know was there."
One controversial aspect of this couple's bond is that they both believe that the wife should submit to the husband. Barrino went as far as to say that some women can't hold a man down because they're trying to lead.
Of course, Taylor and Barrino celebrated their 6th anniversary, which occurred last year, in true style. Taking to Instagram, husband Taylor referred to the "American Idol" alum as his "black queen."
He went on, confessing his undying love and loyalty to her. Ending the caption he wrote, "Let's put another six on the board and remain an inspiration of God's version of black love in the earth! "
Beyond submission and anniversaries, Barrino has also spoken about how Taylor has helped her find her authentic self. As someone with a turbulent past, the singer claims that she is at her proudest when being a wife and mother.
Continuing to speak about motherhood, she expressed that being a mom is the most important aspect of her life. She explained that it takes priority over everything else and that she never wants her kids to feel like she is not there for them.
Please fill in your e-mail so we can share with you our top stories!