Carrie Underwood Celebrates Her 38th Birthday — See the Gifts She Received from Her Family
Country singer Carrie Underwood recently had hearts melting after sharing several posts showing the lovely gifts she received from her husband and their sons.
Carrie Underwood recently turned 38, and as a show of love, the country singer was sweetly celebrated by her loved ones, who showered her with plenty of love and gifts.
Taking to her Instagram story, Underwood shared a series of posts featuring images of presents she received from her husband and their two sons.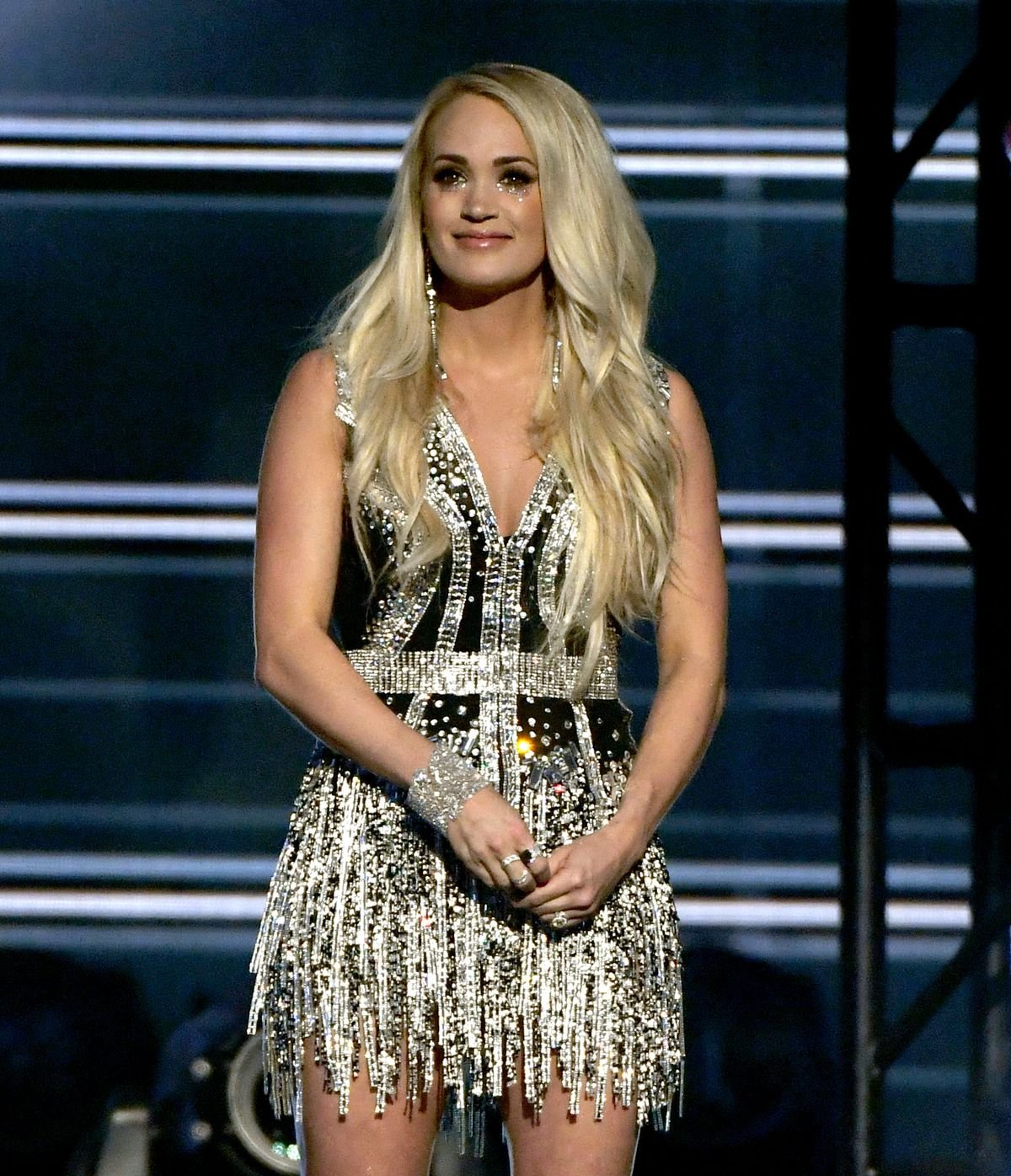 In the first post, Underwood gave fans a glimpse at a sweet birthday card she got from her oldest son, Isaiah. The adorable card featured a rough drawing of the singer and a caption reading, "Happy Birthday, Mom."
Underwood accompanied the picture with a caption explaining that Isaiah made the card himself, and the six-year-old had been very excited to give her.
In the next post, the singer gave fans a look into the card where Isaiah sweetly drew another rough sketch of his mom while expressing love for her.
Underwood shared another picture featuring a cute birthday present received from her youngest son, Jacob, who adorably scribbled into a card in an attempt to write a note for his mom.
Underwood was first shot into the spotlight in 2005.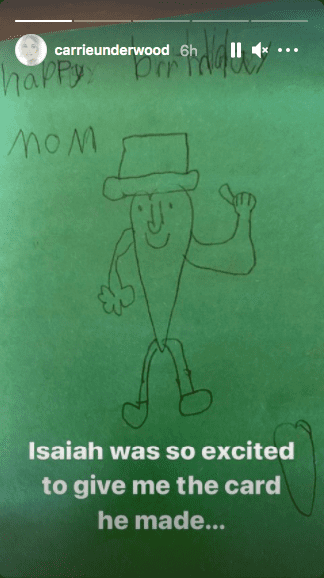 Additionally, the singer showed off a lovely pink and white birthday cake with six lit candles and a sweet note from her sons wishing her a happy birthday.
Apart from her two sons, Underwood was celebrated by her husband, Mike Fisher, who took to social media, sharing a lovely post dedicated to the singer.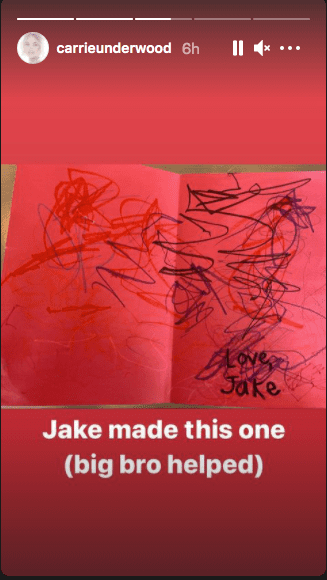 In an Instagram update, Fisher shared a picture of Underwood flashing a charming smile while posing with her cake. He accompanied it with a sweet caption noting how grateful he is for the singer.
Taking to his Instagram story, Fisher posted another photo of Underwood wearing a t-shirt he gifted her that hilariously had "I don't need Google. My husband knows everything" written on it.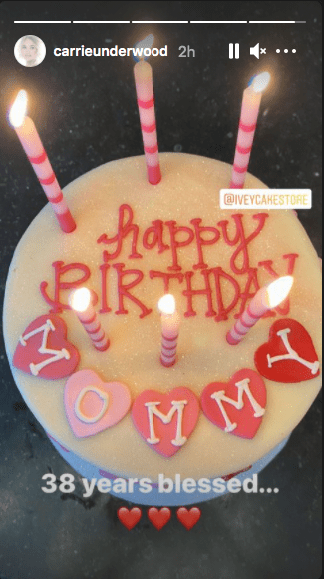 Underwood was first shot into the spotlight in 2005 when she emerged winner of the fourth season of the popular singing show, "American Idol."
Barely two years later, Underwood bagged her first set of Grammys after winning the Best New Artist and Best Female Country Vocal Performance category at the 49th Grammy Awards.
Ever since Underwood has enjoyed massive success in her career. With a total of seven Grammy awards so far, the singer has undoubtedly made a name for herself in the music industry.