'This Is Us' Star Mandy Moore Melts Hearts with Sweet Pic of Son August Sleeping on Her Chest
"This is Us" star Mandy Moore had hearts melting after sharing a new photo of her newborn son August sweetly taking a nap while lying on her chest. The duo looked super adorable together!
In February, "This Is Us" star Mandy Moore welcomed her first son, August Harrison, and now, the actress is giving fans a glimpse into her bonding moment with the newborn.
Taking to her Instagram story, Moore shared a photo of herself lying in bed with August sweetly straddled across her chest as he enjoyed a nap.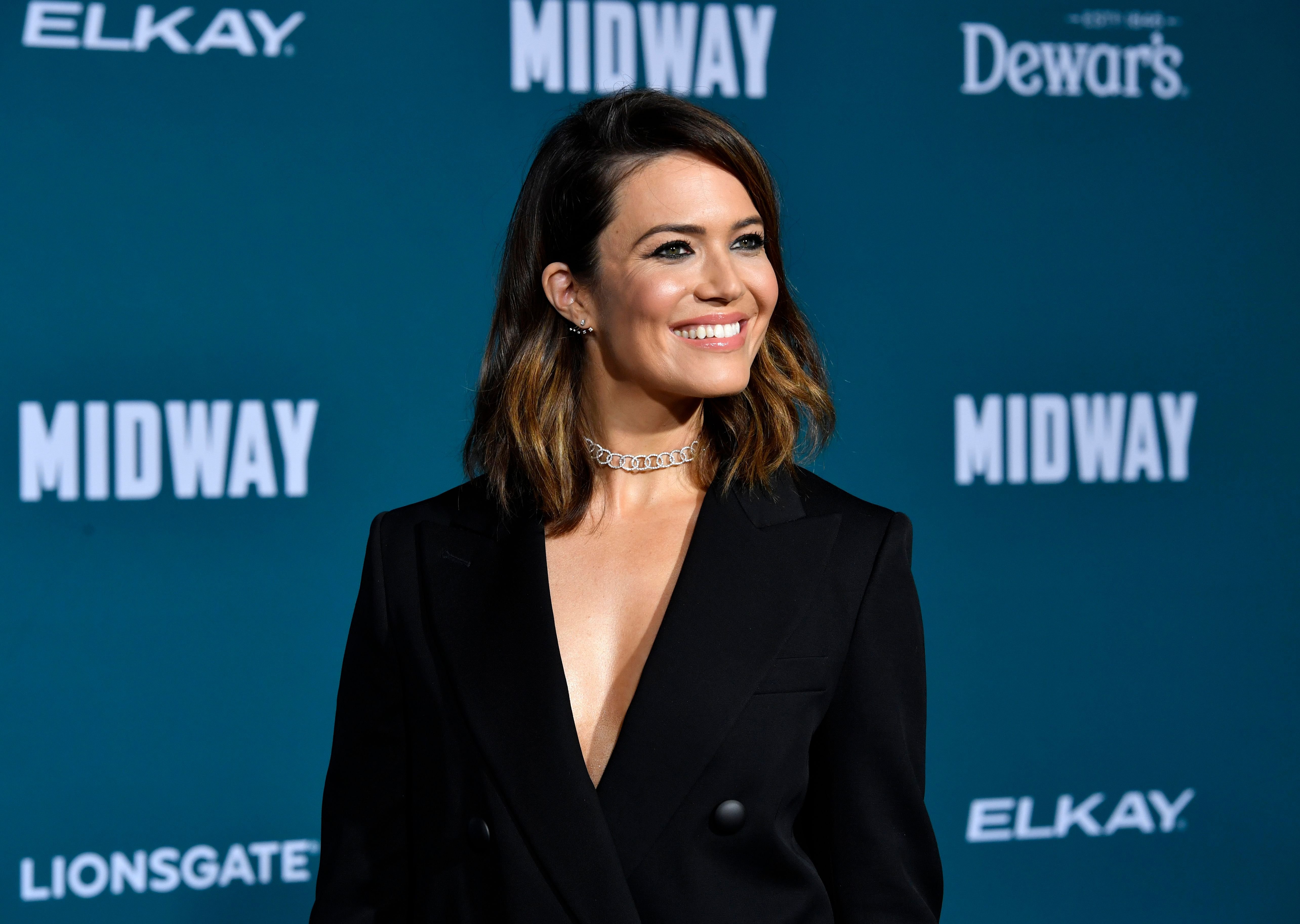 The adorable newborn was dressed in a white outfit while he was covered with a white shawl. With his hands tightly folded into a fist, August looked super cute on his mother's chest.
The actress, who appeared to be in a relaxed mood, stared wide-eyed at the camera, sporting a slight smile as she posed for the gorgeous selfie. Captioning it, she wrote:
"Doesn't get any better."
With Moore's large following on Instagram, the actress undoubtedly received several private reactions over her adorable picture with August.
Moore and her husband, Taylor Goldsmith, welcomed August in February, and ever since, the actress has constantly given fans a glimpse of her life as a new mom.
While she is only a few weeks gone into motherhood, Moore is seemingly open to having more children over time.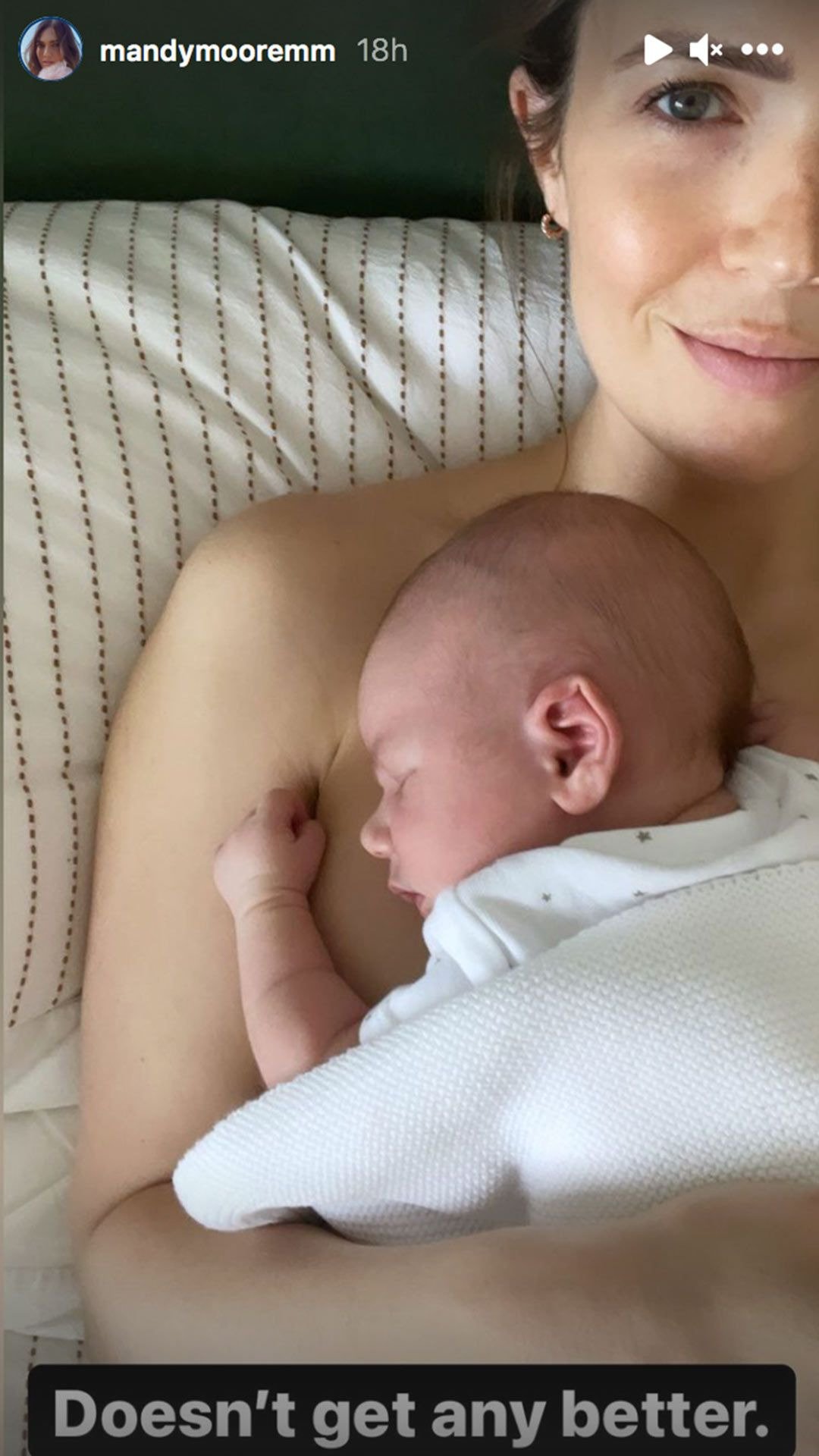 A few days after welcoming August, Moore shared an adorable picture of the newborn, revealing that he was a week old and admitted that it had been the best week of her life.
While Moore evidently seems to be warming up to her role as a new mom, the actress luckily had help preparing for motherhood before her son's arrival.
Last November, Moore opened up about how her role as an onscreen mother in the NBC series, "This Is Us," helped prepare her to become a mother.
In "This Is Us," Moore acts as Rebecca, a dedicated mom of three who stands by her children and husband as they go through different phases of their lives.
The actress admitted that having onscreen children for five years pseudo-prepared her for her son's arrival and how to be a mother to him.
Since welcoming August, not only has Moore experienced a new level of love, the actress has also learned to better appreciate her body and what it does for her.
While she is only a few weeks gone into motherhood, Moore is seemingly open to having more children over time. With how much she dotes on August, there is no doubt the actress will be an amazing mom to her future kids.