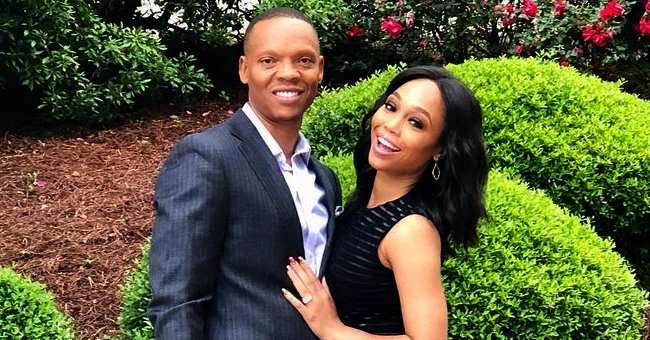 Instagram/shamaridevoe
RHOA Star Ronnie Devoe's Wife Shamari Slays in a Revealing White Cut-Out Gown with a High Slit

Loyal friend, wife, and "Real Housewives of Atlanta (RHOA)" ex co-star Shamari DeVoe knows how to rock a dress, posting a recent snapshot of herself on Instagram, flaunting her curves in a revealing white gown.
Shamari DeVoe, the wife of famed singer Ronnie DeVoe, took to Instagram, unafraid to show off her flawless figure. The reality television star looked like a queen while wearing a white cut-out gown with an unabashedly sky-high slit.
Both hands on her hips and head help up high, Shamari looked as if she was channeling an Egyptian goddess. Her eyes stared deeply into the lens giving off a deep and confident look that could melt any man or woman's, heart.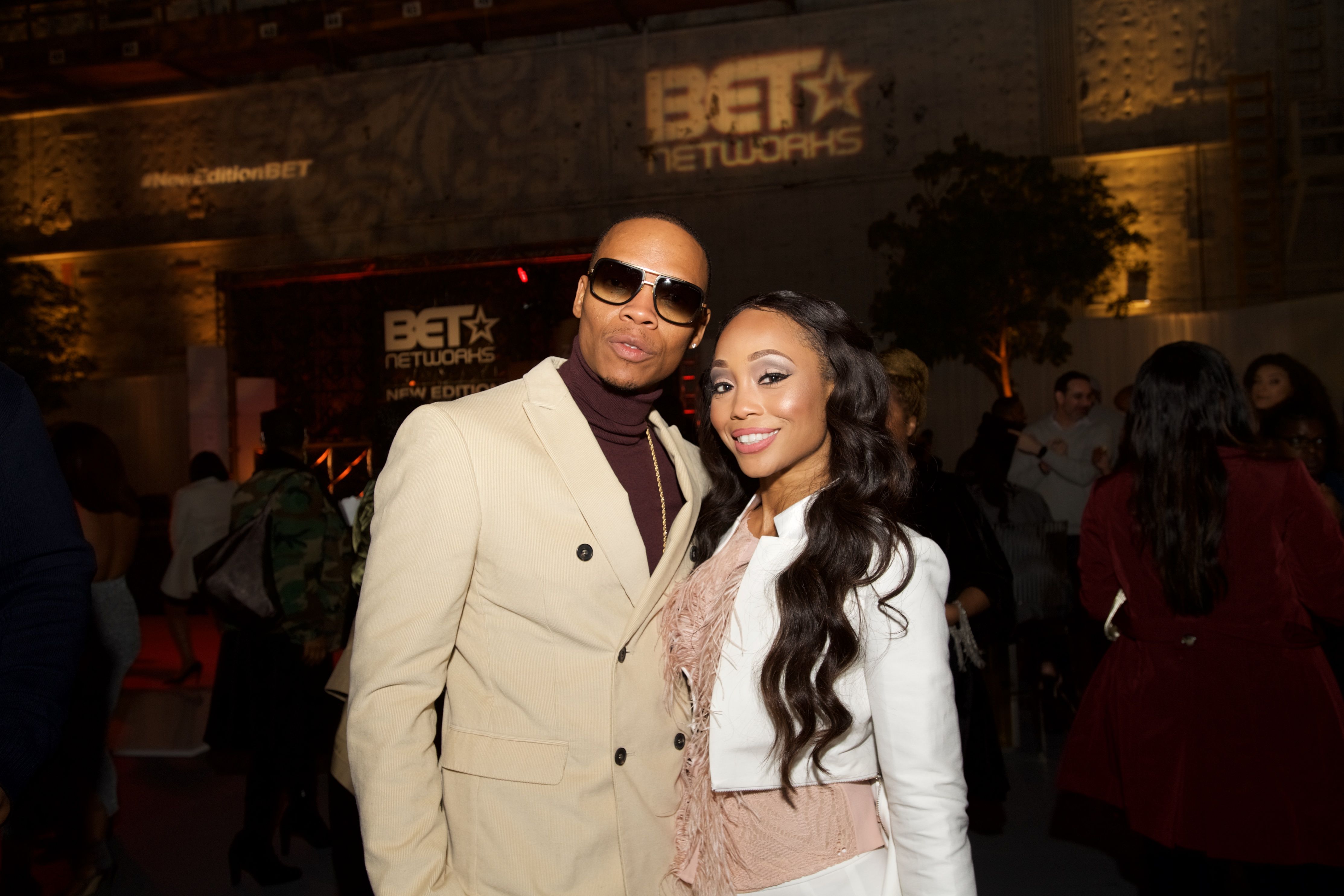 Shamari DeVoe and husband Ronnie DeVoe at BET's "The New Edition Story" Premiere on January 23, 2017 in L.A. | Photo: Getty Images
MAGICAL FEMINIST
The revealing cut appeared to empower the star, embracing her body and sexuality with the lower part of her right breast flirtatiously peeking out and her left leg towering out of the slit. With a powerful touch, she took to the caption, writing:
"Where there is a woman, there is magic".
She hashtagged the post with best wishes for "International Women's Day", making it crystal clear that this snapshot was feminist in its overall message. The Instagram post collected likes from all corners of the internet, totaling just under 3000.
ROYAL WHITE
Her stunning stilettos accentuated her gorgeous and golden legs even more; the celeb wore them as if they were just a pair of sneakers. The frills added to the Egyptian theme running through the shot, as well as the cut of her dark sleek hair.
This year, the couple [Shamari and Ronnie] celebrated their 15th anniversary.
Her jewelry and make-up finished off the regal ambiance. With chunky and colorful jewelry for all to see, as well as glossy make-up and red toe polish, the contrast between the white and more mixed shades added a slightly quirky tone.
POWERFUL WOMEN
An empowered woman is bound to have deep bonds with other powerful women and this is true for Shamari's relationship with her "RHOA" ex co-stars. Kandi Burriss spoke about how much she adores Shamari.
The "RHOA" co-star said that the famous singer is a lot of fun to be around. She continued, expressing that Shamari doesn't hesitate to be herself, commending her co-star on her ability to be truly authentic.
Burruss and Shamari go way back, working side by side and collaborating in the music industry. Porsha Williams, another ex-co star, also has a past with Shamari, both attending the same high schools when they were younger.
Not only is Shamari a loyal and long-lasting friend, but she is also a faithful wife who has been married to her husband Ronnie for over a decade. This year, the couple celebrated their 15th anniversary.
The celebs took to Instagram in order to celebrate this affair. Shamari shared a snapshot on Instagram featuring a photoshoot, both of them looking powerful, dressed in all white; a theme that seems to run throughout the star's posts.
Shamari and Ronnie welcomed their two youngling twins, Ronald III and Roman Elijah, in 2017 when the reality star turned 37-years-old. Both of them had been married for a total of 11 years when these two cuties walked into their lives.
Both Ronald III and Roman Elijah have followed in their parent's footsteps, gaining a large social media presence. Their Instagram page sports a total of 56000 followers, etching their way to perhaps becoming mega-famous.
Please fill in your e-mail so we can share with you our top stories!