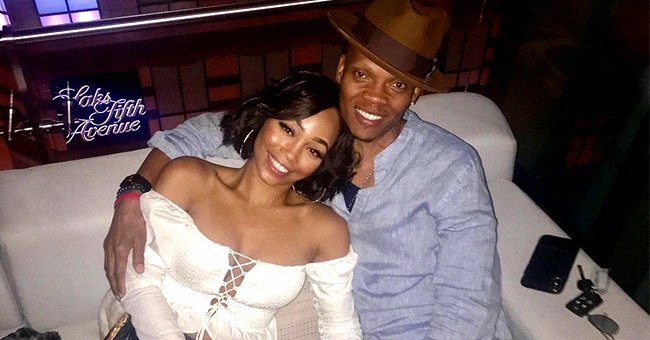 Instagram/shamaridevoe
Ronnie DeVoe & Wife Shamari Pen Sweet Tributes as They Celebrate Their 15th Wedding Anniversary
Ronnie DeVoe and his long-time wife Shamari were all about the celebration of love on social media as they put up heartfelt words in honor of their 15th anniversary.
New Edition icon Ronnie DeVoe and his wife, Shamari, put up romantic displays on their Instagram pages commemorating 15 years of marital bliss while gushing over each other and their love.
Shamari's post included a photo from a photoshoot session showing her and her spouse looking radiant and favoring an all-white glam complete with the sparkling backdrop.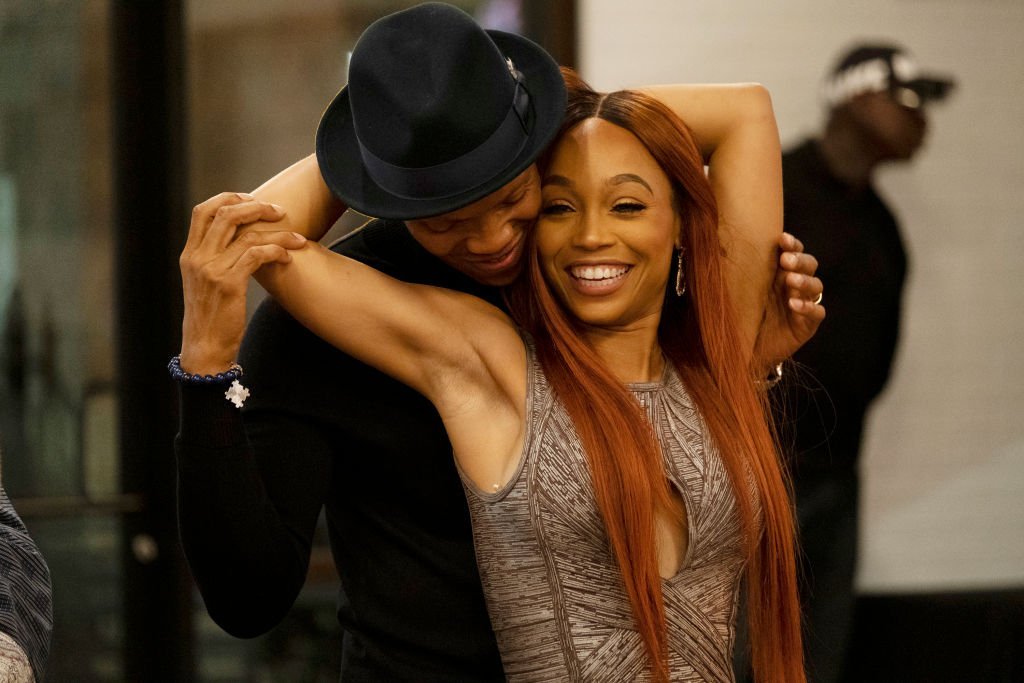 Ronnie DeVoe and Shamari DeVoe share an embrace on an episode of season 11 of "The Real Housewives of Atlanta" on October 24, 2018. | Photo: Getty Images
While Ronnie opted for a grey jacket worn over his white shirt and matching pants, he sported a pair of brown shoes and patterned socks. Shamari looked gorgeous in a white dress styled with clippings at the hem.
The same photo was shared to Ronnie's post, where he poured out his heart. The pair shared similar captions as well, showing they were in sync, referring to themselves as amazing. The caption read:
"Happy 15th Wedding anniversary to me and my amazing wife. @shamaridevoe."
It is safe to say that Shamari and Ronnie's marriage did stand the test of time amid bliss and drama, but one thing they have been able to do is keep it together.
Fans were privy to snippets of the couple's marital dynamic in 2018 when Shamari was a peach holder on "RHOA." During one of the ladies' hangouts, the TV star opened up about how she and her spouse indulged in an open marriage policy.
This difference almost caused an altercation once on "The Real Housewives of Atlanta."
Although Ronnie later voiced out that sharing that info was a little too much, Shamari insisted she wanted to keep it real. The reality star explained that being in an open marriage helped her and her spouse become closer.
She admitted that it was a whole lot of stress, but they made sure to keep the communication open and effective. They also knew when to call off the open marriage clause.
The celebrity pair might be married for over a decade, but they do have diverse ideologies and approaches. While Shamari does not mind throwing caution in the wind and partying hard sometimes, Ronnie stays watchful.
This difference almost caused an altercation once on "The Real Housewives of Atlanta." The music icon and his wife were at NeNe Leakes's Bye Wig party and Shamari was up for some fun.
Ronnie, however, called her aside, asking her to be cautious about going overboard. There was a brief back and forth until they reached a consensus by respecting each other's wishes.
Please fill in your e-mail so we can share with you our top stories!