Reporter Omid Scobie Reveals Meghan Markle's Alleged Email about Kate Middleton Being in Tears
Prince Harry and Duchess Meghan's recent CBS interview has shaken the Royal Family to its core. Now, a royal correspondent has reacted to some of the claims made by the royal couple.
On Sunday, Oprah Winfrey interviewed Duchess Meghan and Prince Harry about their choice to step down from their senior royal roles. The couple shared some shocking revelations during the sit-down.
Now, a royal correspondent and the co-author of the book "Finding Freedom" has given his take on the interview. On Wednesday, Omid Scobie wrote an opinion piece for "Harper's Bazaar."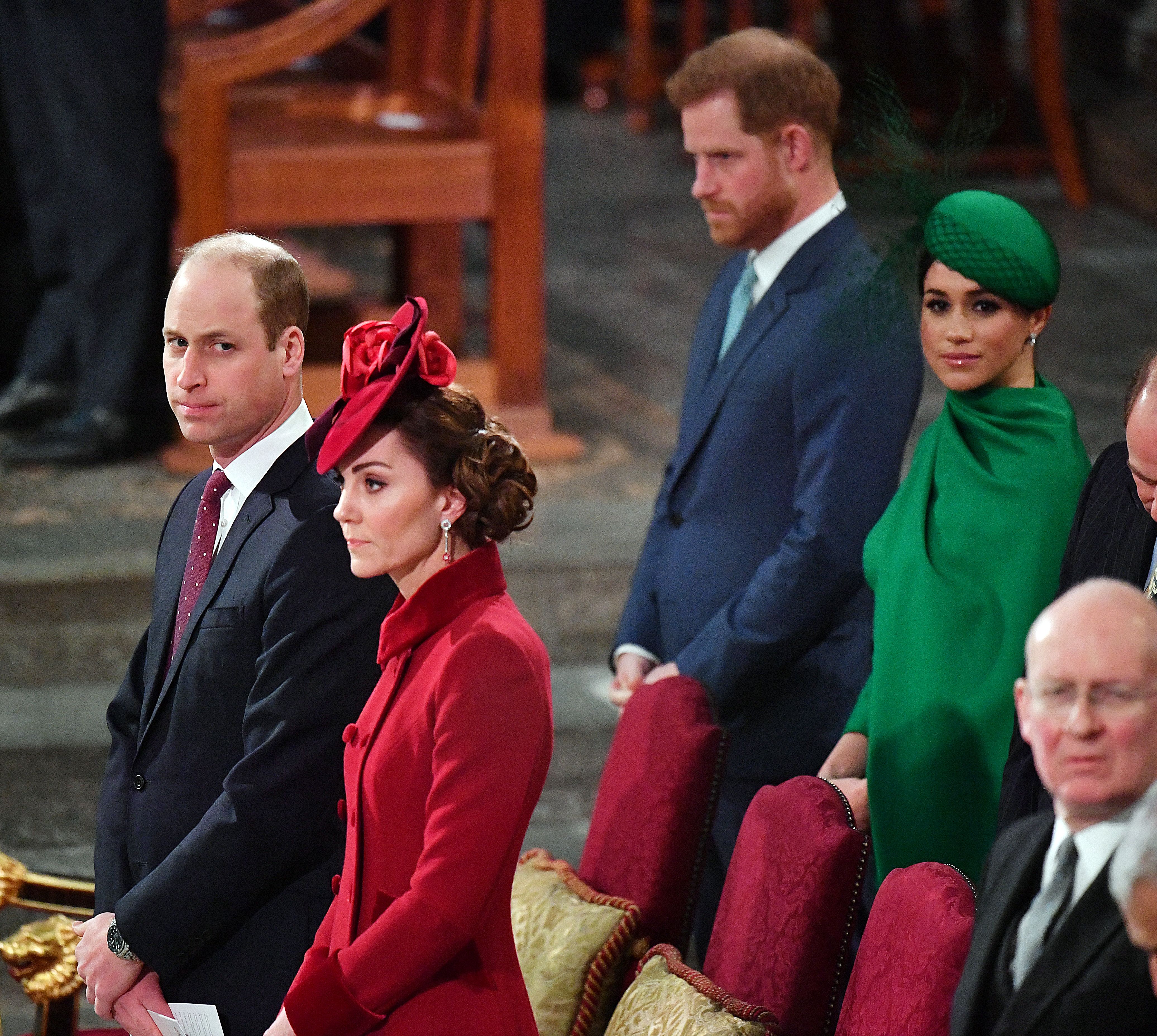 One of the claims the Duke and Duchess of Sussex made during their tell-all interview was that they didn't get any support or protection from the Royal Family, or, as they put it, the institution of the monarchy.
Scobie shared that he spoke to a senior palace aide about the allegation, and the person disputed the couple's claims. The aide claimed they did everything they could for Markle.
The duchess alleged that she became suicidal after facing constant badgering by the UK press. When she reached out to the Royal Family to get mental health assistance, she was turned down.
However, according to Scobie, Buckingham Palace, Clarence House, and Kensington Palace seemed confused by the couple's grievances. Another thing addressed by Markle was her 2018 wedding to Harry.
"The palace has continually proven itself to be unable to empathize with any person who crumbles under the pressures of its outdated and unreasonable expectations."

My thoughts via @HarpersBazaarUS:https://t.co/6WUDDGk0Um

— Omid Scobie (@scobie) March 10, 2021
In November 2018, reports came out alleging that the former "Suits" actress had made her sister-in-law, Duchess Kate, cry at her wedding. The alleged incident occurred during a children's bridesmaid dress fitting.
Gavankar appeared on "This Morning" saying there were many emails and texts to support her friend's claims.
Markle claimed the palace knew the reports weren't true but didn't bother setting the record straight. While speaking with Winfrey, Harry's wife explained that Middleton had actually made her cry instead of the reverse.
The institution told Markle that they couldn't address the matter even though in July 2019, they spoke up to deny Middleton had gotten Botox. In January 2020, Kensington Palace spoke to Harry.
They asked him to co-sign a statement addressing a newspaper that said Prince William constantly bullied his brother and his wife. Markle's response to this request saw her writing:
"Well, if we're just throwing any statement out there now, then perhaps KP can finally set the record straight about me [not making Kate cry]."
NEW: Meghan's close friend @Janina Has just said on @thismorning on @ITV that "there are many email and texts to support" Meghan's claim that Harry's family and household staff knew about the state of Megan's mental health crisis#OprahMeghanHarry pic.twitter.com/W2Xu8TuCvL

— Chris Ship (@chrisshipitv) March 10, 2021
A source claimed Harry's wife had emailed an aide asking why her issue wasn't important to anyone. However, her requests were ignored, and she was told Middleton shouldn't be involved in idle gossip.
Scobie's claims are indirectly supported by Markle's friend of seventeen years, Janina Gavankar. The actress appeared on "This Morning," saying there were many emails and texts to support her friend's claims.