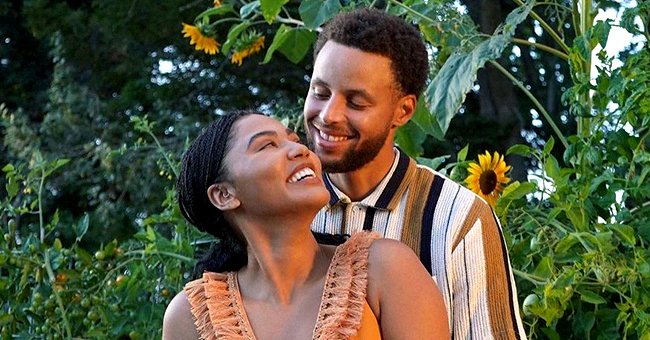 Instagram/ayeshacurry
Ayesha & Steph Curry Enjoy a Sunny Day in These Romantic Photos Kissing on the Beach
Although Ayesha Curry was initially wary of dating Stephen Curry, the couple is now married and enjoying their love life to the fullest, having romantic picnics on beaches in the sun with sand in their hair.
Actress Ayesha Curry recently took to Instagram to share adorable pictures of her and her husband, basketball player Stephen or "Steph" Curry, enjoying a romantic picnic on the beach. The two spent the day smooching in the sun.
In the first snapshot, Ayesha and Steph were close to the lens, looking cute together as they both stared into the camera. While Ayesha seemed perfectly content to keep her eyes open, Steph had his one eye closed to block out the sunlight.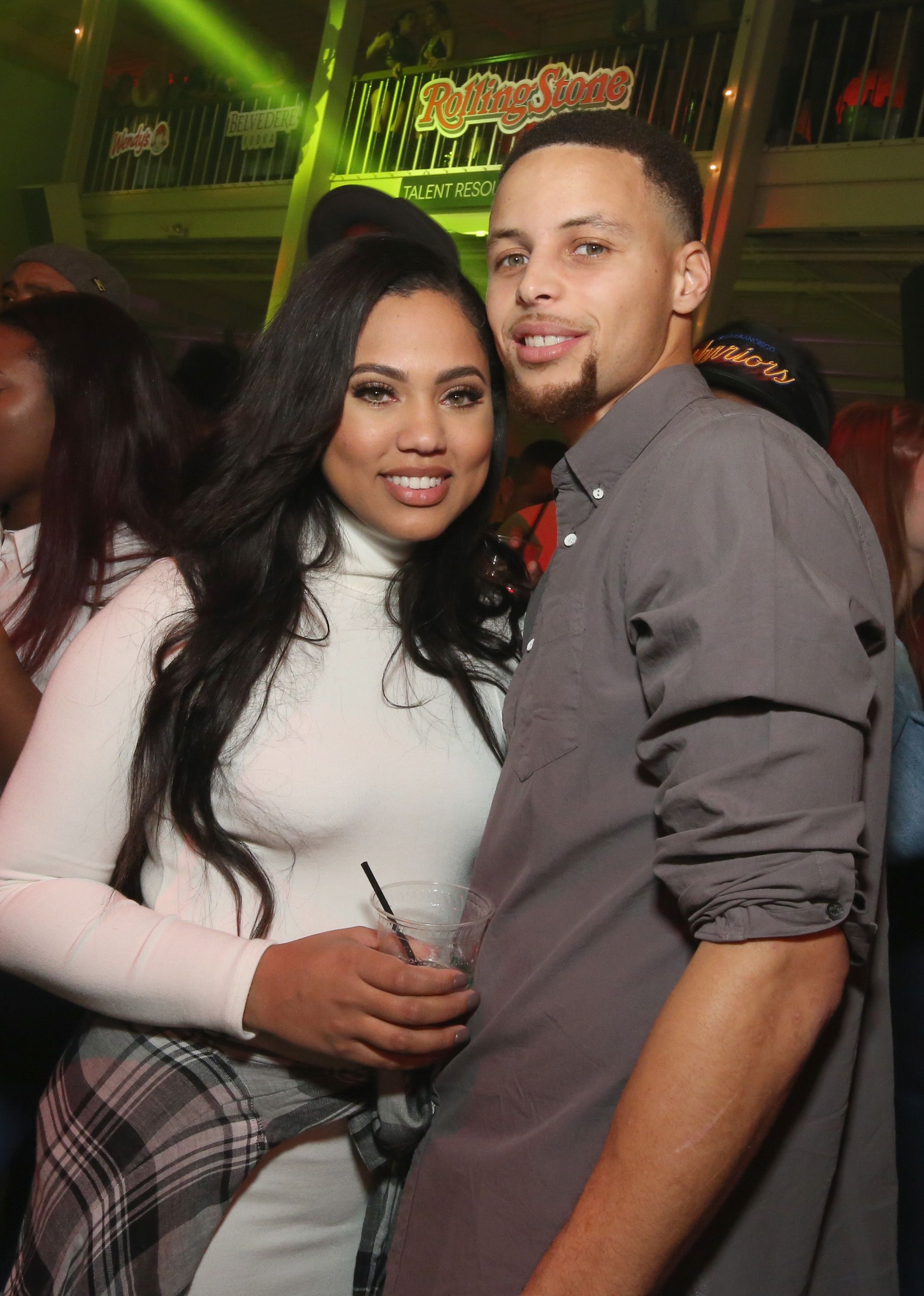 Steph and Ayesha Curry at Rolling Stone Live SF on February 7, 2016 in San Francisco. | Photo: Getty Images
SUN IN OUR EYES
One of the snapshots included Ayesha by herself with her one arm up gleefully while she stuck her tongue out, the sun shining on her gorgeous body and glowing golden-brown skin. Taking to the snapshot's caption, the actress wrote:
"Sun in our eyes and sand in our hair. ☀️??"
Ayesha looked absolutely stunning in a revealing floral bikini, flaunting off her flat and toned stomach as well as her gorgeous and shapely legs. It appeared as if it was a windy coast, with her black jacket blowing gracefully behind her.
TIME TO PLAY
The couple seemed like they were in a playful and lively mood, drawing a heart in the sand which they captured and shared. The comment section was ablaze with a large number of followers remarking how inspirational Steph is.
Her [Ayesha] priority is to be a great mom and wife.
The cutest photo of the bunch was of Ayesha and Steph kissing each other under the sunlit seaside. The doting wife, unafraid to show her affection, sexily bit her man's lower lip while they both shut their eyes, soaking in the moment.
NO ATHLETES BEYOND THIS POINT
While Ayesha and her star sportsman Steph are in a happy marriage now, the couple almost didn't date due to Ayesha's no-athletes policy. In a past high school paper that outlined what one wants in a partner, the actress noted:
"No athletes, because they're arrogant.'"
On finally agreeing to go out on a date with him, Ayesha realized how great he is. Gabrielle Union was also wary in the beginning, admitting that she once discouraged the relationship but, despite all of this, they eventually got married in 2011.
SWEET CHILD OF MINE
Stephen and the famed actress share three kids together. Their oldest daughter Riley is eight years old, their other daughter Ryan is five years old and their son Canon, the youngest of them, is only two years old.
Although she is a mother to three, Ayesha hasn't let that get in the way of her career. She is not only an actress but also an author, businesswoman, and restauranteur, just to name a few.
Opening up about marriage and motherhood, Ayesha expressed that above everything else, her priority is to be a great mom and wife. However, she says that she and Steph have to put themselves first, making time for date nights.
Steph himself has been very clear about how much he values his wife, specifically taking time to thank her in a speech for winning a basketball award. He explicitly stated that his success would not have been possible without her.
Please fill in your e-mail so we can share with you our top stories!