Courtney Love's Triangle – inside the Billy Corgan and Kurt Cobain Drama
When she became involved with Nirvana's Kurt Cobain, Courtney Love was dating Billy Corgan of Smashing Pumpkins in what became one of music's most famous love triangles.
Grunge icon Kurt Cobain and alternative rocker Courtney Love were the 90s answer to Sid and Nancy, Jim Morrison, and Pam Courson, and lived the doomed rock romance myth to the hilt -- but with a twist.
When Cobain and Love met she was already in a torrid romance with Smashing Pumpkins' frontman Billy Corgan, a relationship interrupted by marriage, that would continue after the grunge legend's suicide at the age of 27.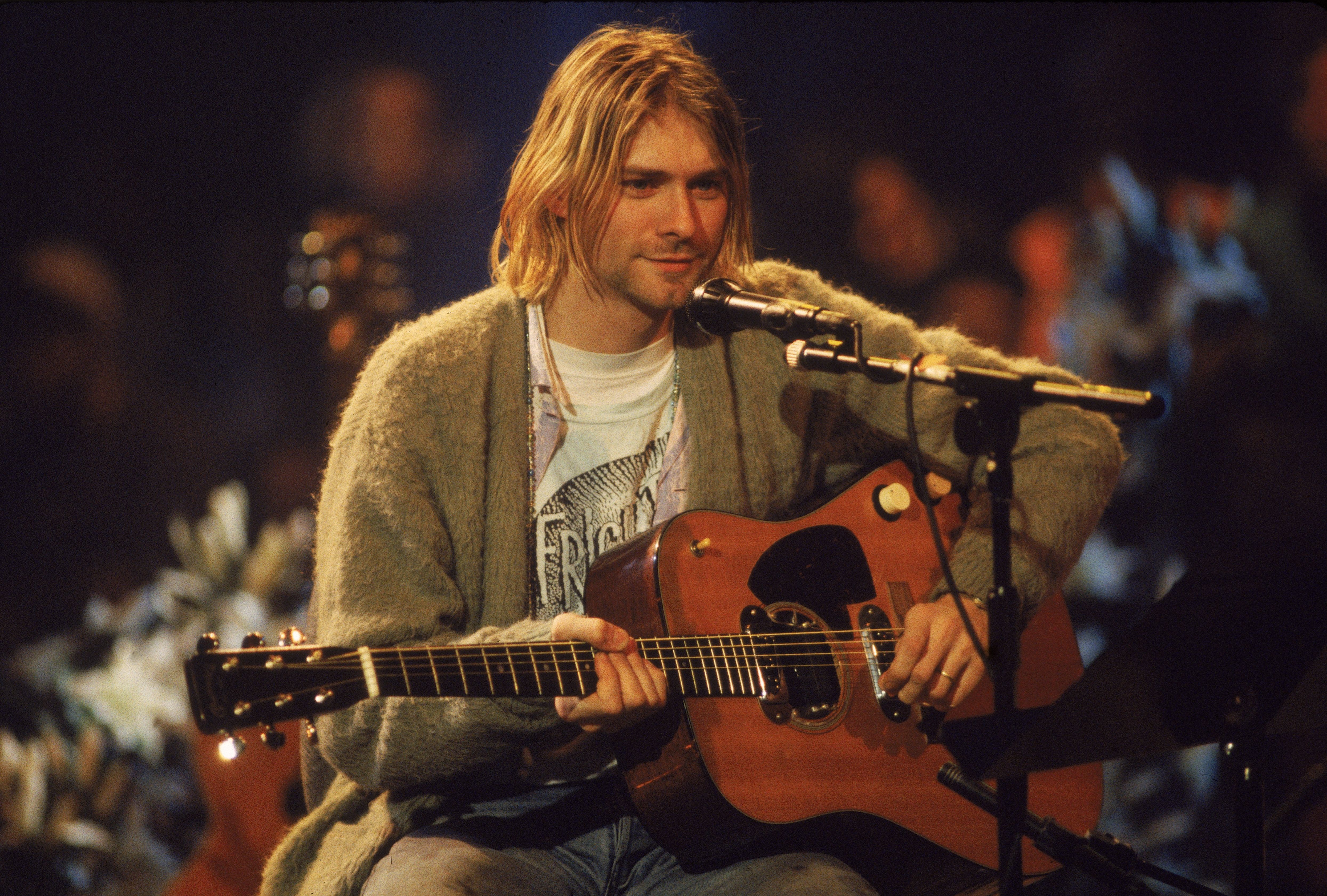 THREE IS A CROWD
Bad girl rocker Courtney Love first met Nirvana frontman Kurt Cobain she was in a relationship with Smashing Pumpkins singer Billy Corgan. She'd flown into Chicago to be with Corgan, but ended up spending the night with Cobain.
Love admitted she'd become fascinated by Cobain when she'd seen him perform live in 1989, and when the opportunity to meet him presented itself, she jumped at it and according to his friends, she pursued him relentlessly.
Cobain's legacy (...) is his daughter, Frances, who has inherited her father's eyes, and his love for both art and music.
CONCEPTION
Love, who has always admitted that she was militantly promiscuous and had earned her living on and off as a stripper, ran into Cobain once again in Minneapolis. The two ended up in bed together, and Love fell pregnant. Love revealed:
"I'd flown there to [expletive] Billy Corgan, who still had lots of hair. I didn't even know Nirvana were playing that night. Kurt and I wound up at the Northstar."
Love moved on from Corgan, who wasn't always generous -- he refused to pay for her plane tickets -- to Cobain, whose career exploded, making him the world's biggest star overnight. Four months later they married in February 1992.
The brief courtship culminated in the celebrity wedding of the year in Honolulu, Hawaii, with the bride already pregnant with the couple's daughter, Frances Bean Cobain. According to many sources, it was Love who introduced Cobain to heroin.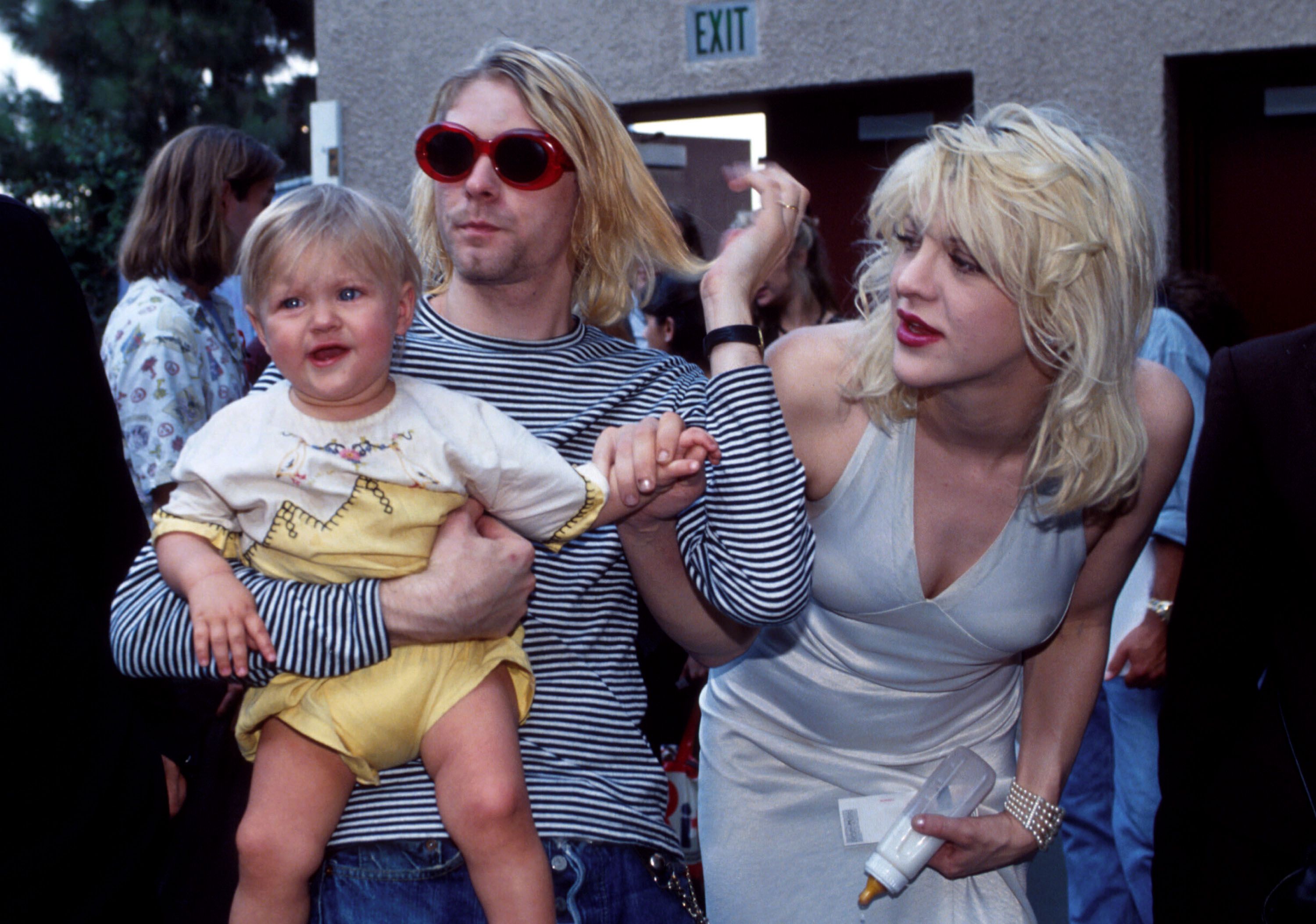 DISASTER
The relationship proved to be tempestuous and trying for the shy and sensitive Cobain. Love wanted the limelight, to bask in his fame and become a star in her own right. Cobain's wishes were radically different. She said:
 "He wanted to stay in the apartment and do heroin and paint and play his guitar. That's what he wanted to do."
TRAGEDY
On April 5, 1994, Cobain committed suicide. He left a heartbreaking letter addressed to his infant daughter and a massive estate of which a third was placed in trust for Frances Bean Cobain.
In 2006, Love and Corgan resumed their relationship and he moved in her into her Hollywood mansion. The affair lasted two years after which Corgan walked out, describing Love as an "abyss."
BILLY CORGAN FAMILY MAN
Corgan is now a family man and the father of two children of his own. He started dating designer Chloe Mendel in 2013. In 2015, the couple welcomed a son, August, and 2018 a daughter, Philomena Clementine.
Corgan has moved on, and so has Love. Over the last decades, Love has been adored and maligned, and stumbled from disaster to disaster, and dating an endless parade of men, famous and infamous.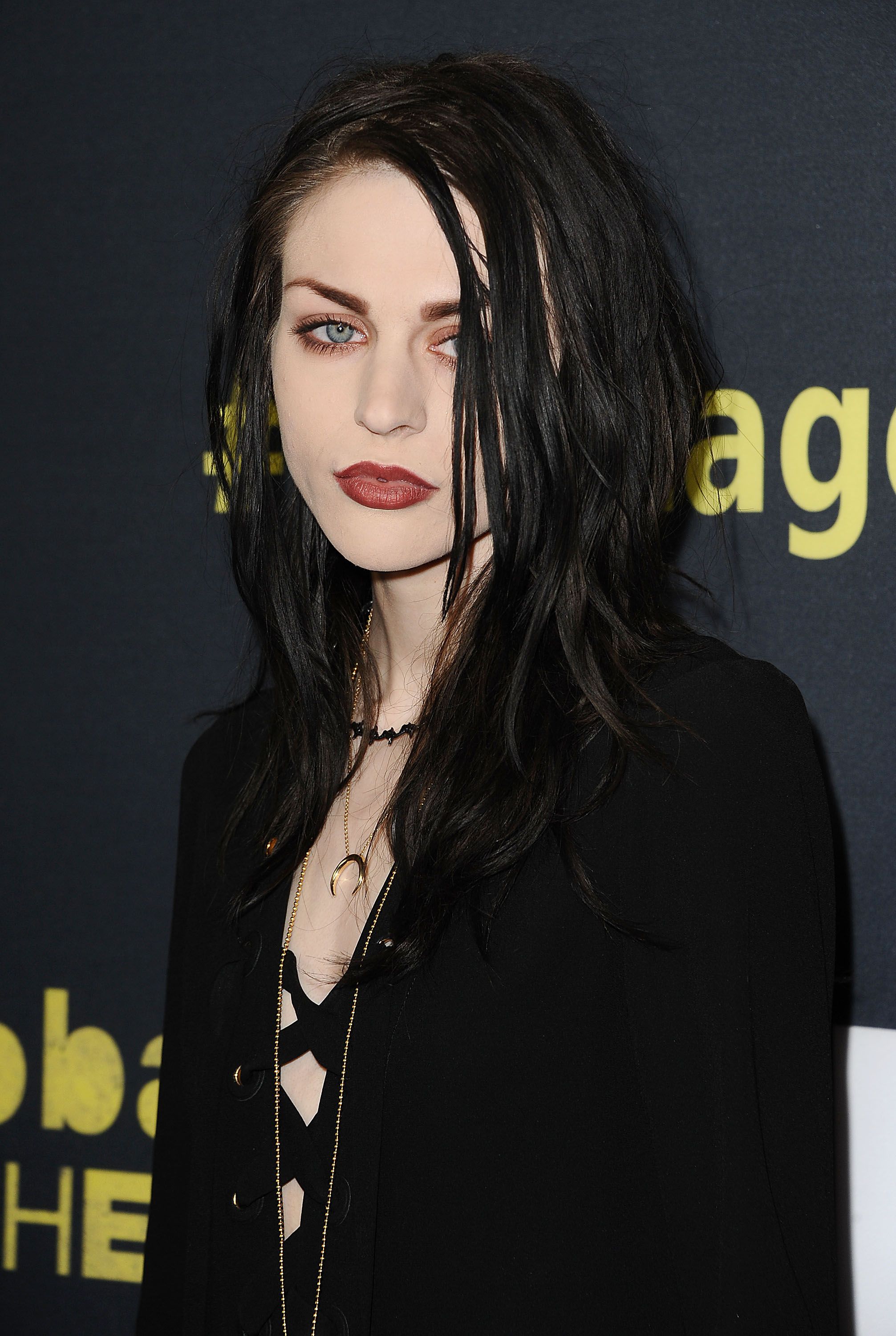 KURT COBAIN'S LEGACY
Cobain's legacy, apart from his unforgettable music, is his daughter, Frances, who has inherited her father's eyes, and his love for both art and music. She cherishes her father's memory, and was executive producer on HBO's biography "Kurt Cobain: Montage of Heck."
If you or someone you know is considering suicide, please contact the National Suicide Prevention Lifeline at 1-800-273-TALK (8255), text "help" to the Crisis Text Line at 741-741, or go to suicidepreventionlifeline.org.