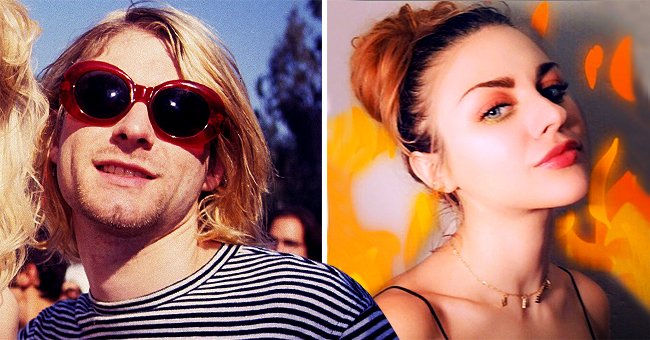 instagram.com/thespacewitch - Getty Images
Kurt Cobain's Daughter Frances Bean, 28, Was Married for 3 Years — inside the Union

Frances Bean, the daughter of late Nirvana singer Kurt Cobain, was married to Isaiah Silva for three years. Their relationship and divorce attracted a lot of headlines.
Isaiah and Frances made headlines in 2015 after it was revealed that they had tied the knot in a small and intimate ceremony the previous year. Frances' mom, Courtney Love, was not aware of it.
At the time, the couple had spent about five years together. Although Courtney reportedly loved Isaiah, she was "devastated" to learn that her daughter married behind her back.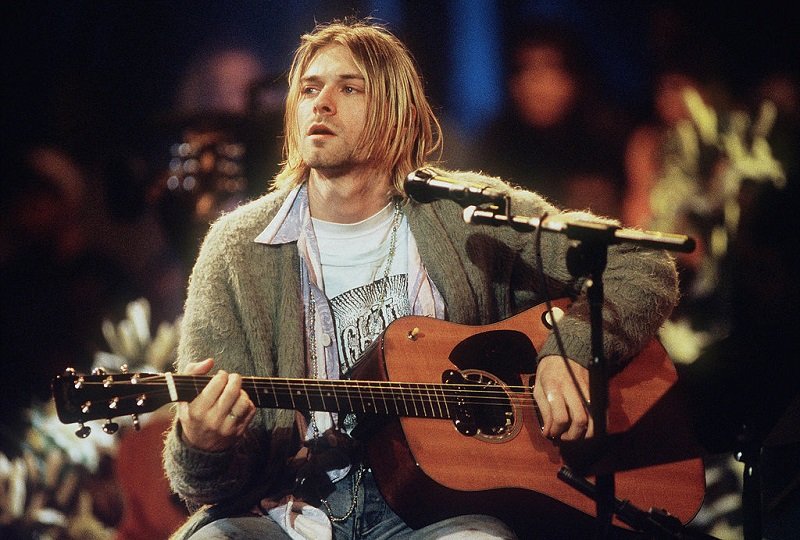 Kurt Cobain of Nirvana during the taping of MTV Unplugged at Sony Studios in New York City on November18, 1993 | Photo: Getty Images
FRANCES AND ISAIAH'S DIVORCE
It was later reported that Frances' marriage didn't cause a rift between her and Courtney, and even though Kurt Cobain's widow was sad, she was okay with their union.
Unfortunately, Frances and Isaiah's marriage didn't stand the test of time, and she filed for divorce in March 2016, only two years after the ex-couple walked down the aisle.
Frances' ex-husband made headlines shortly after the divorce was final.
The process was finalized in 2018, and it was very controversial, to say the least. As part of the divorce agreement, Isaiah ended up with a guitar that used to belong to Kurt.
It was not just any guitar, though. Isaiah got the 1959 Martin D-18E acoustic guitar that Kurt played in Nirvana's appearance on "MTV Unplugged," an iconic item of alternative-rock history.
FIGHT OVER THE GUITAR
Isaiah claimed that his ex-wife had given him the guitar as a present, but she denied it. At the time, it was reported that the guitar was worth millions of dollars.
According to Vanity Fair, Frances wanted a "full break" with Isaiah as quickly as possible, so she believed the iconic artifact would help settle things for good.
It is worth mentioning that Frances kept the house the couple bought together. However, Frances' ex-husband made headlines shortly after the divorce was final.
Isaiah filed a lawsuit claiming that Courtney — who lost custody of Frances with Kurt — and a group of other famous people created a plan to murder him so that they could get the acoustic guitar back.
Frances' ex-husband claimed that Courtney conspired with entertainment manager Sam Lutfi, "13 Reasons Why" actor Ross Butler, security expert John Nazarian, and musician Michael Schenk.
Isaiah also suggested that they were involved in the incident that took place in June 2016, when a group of people broke into his house and tried to kidnap him.
Please fill in your e-mail so we can share with you our top stories!