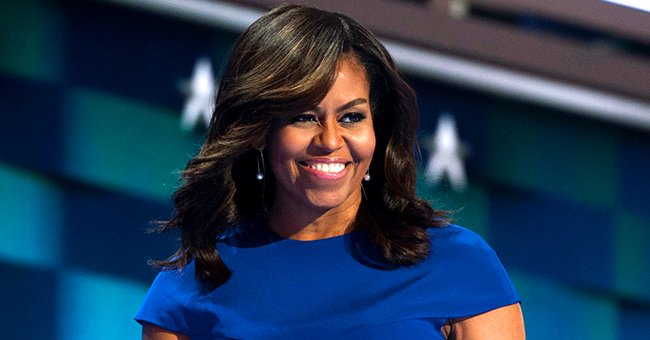 Getty Images
Michelle Obama Shows Her Curls as She Gets Vaccinated in a White T-Shirt & Houndstooth Mask
Michelle Obama just got vaccinated, and per her usual fashion, she looked fashionable while doing it. She shared a post on social media urging her fellow citizens to take the same step.
The former FLOTUS Michelle Obama recently got herself vaccinated, and though the gorgeous woman had a houndstooth face mask on, her beauty was unmistakable.
Michelle had on a simple white T-shirt which was rolled up the shoulders where the vaccine was being administered. Her curls were held away from her face by a black bandanna, and large hoop earrings graced her ears.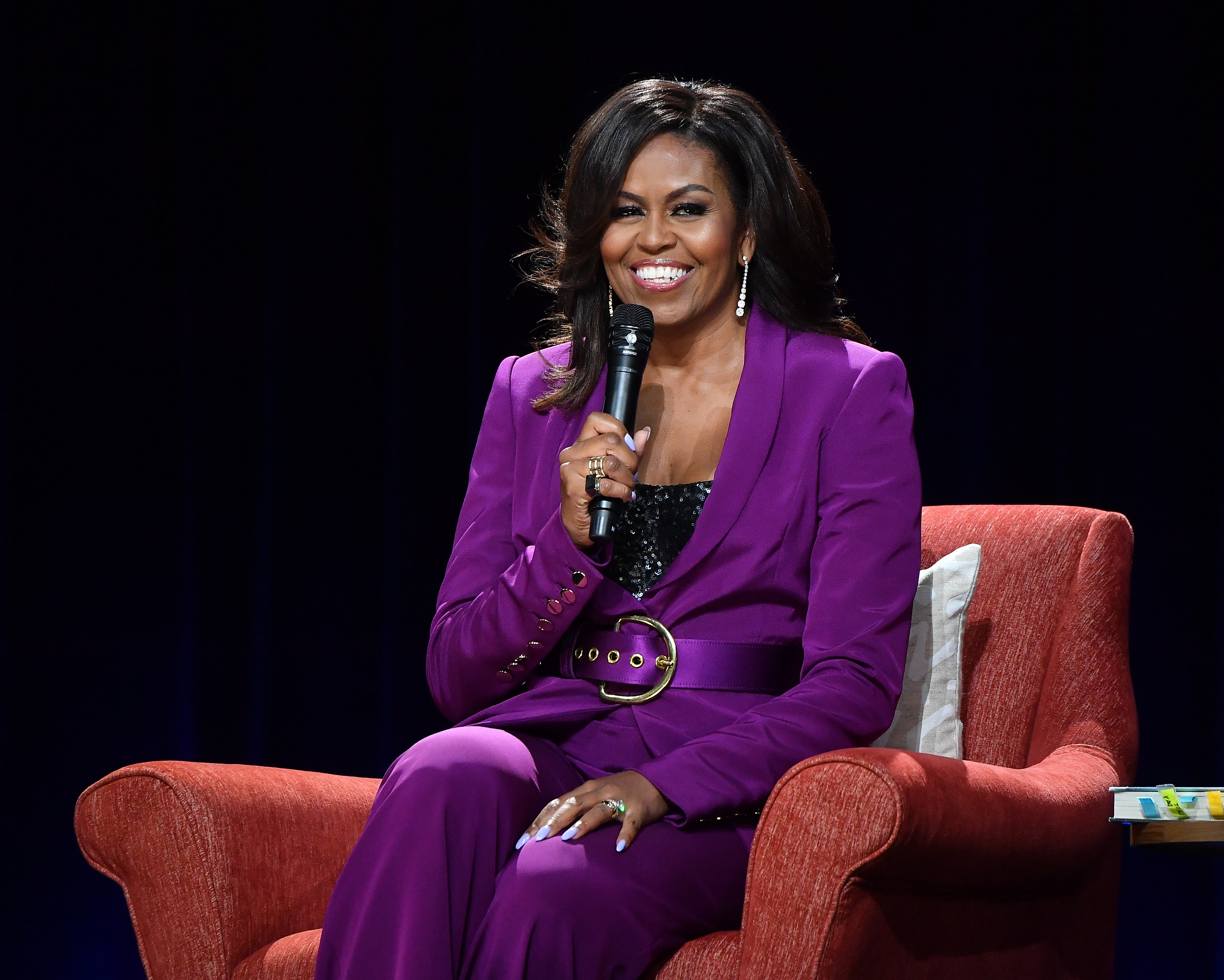 Michelle Obama attends "Becoming: An Intimate Conversation with Michelle Obama" at State Farm Arena on May 11, 2019. | Photo: Getty Images
Alongside the shot, Michelle also shared video footage that featured past American presidents and their first ladies encouraging citizens of the great country to take the vaccine as soon as possible.
In the video, the former leaders advised people to step up so things can return to the way they were before the virus made itself known.
While the virus raged in 2020, Michelle, her husband Barack Obama, and their two kids, Sasha, 19, and Malia, 22, isolated together, spending time at their various homes across the country.
There were lots of things to do for the family, and Michelle once admitted that her girls stayed up late on some nights baking. Despite the blessing of having enough time to spend with family, the Obamas would rather it be their choice.
The only living past commander-in-chief that was not featured on the ad campaign was Donald Trump.
Aside from Michelle and Barack, other former presidents in the recently released ad campaign included Bill Clinton, Jimmy Carter, and George Bush alongside their respective wives.
There are reportedly two ads in the campaign—one is a minute-long shot that shows the four previous presidents and former first ladies receiving their vaccines. The one which Michelle shared features Clinton, Bush, and Obama standing together to urge Americans to get vaccinated.
The ad campaign brought together nearly every member of the "President's Club"— a group that consists of the former leaders who still live.
The only living past commander-in-chief that was not featured on the ad campaign was Donald Trump and his wife, Melania Trump. They apparently received the vaccine back in January at the White House but did not let anyone know until weeks after their exit from Washington.
The viral outbreak is on the decline with help from the new vaccines being distributed. However, the various lockdown effects enacted several times in multiple states are just rearing its head. As they say, there is hope if there is life.
Please fill in your e-mail so we can share with you our top stories!