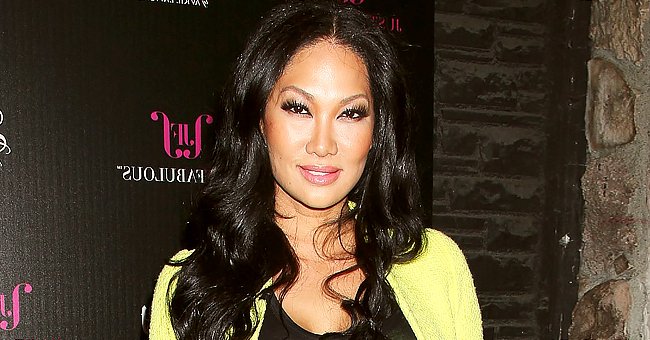 Getty Images
Kimora Lee Simmons' Daughter Aoki Looks Unforgettable in a Red Dress Adorned with a Halter Belt
Aoki Simmons, Kimora Lee Simmons' teenage daughter, made a memorable fashion statement on Thursday, posing in a glamorous red dress and a black belt around her chest.
Kimora Lee Simmons' daughter, Aoki Simmons, looked glamorous while posing in an elaborate red dress in a new video. The teenager appeared ravishing as she adopted different styles and positions for the clip.
It began with the 18-year-old posing for the camera in a black thin-strapped top tucked into blue denim pants. She wore a pair of nude high-heeled sandals which teased her slender legs, making her pass for a run-way model.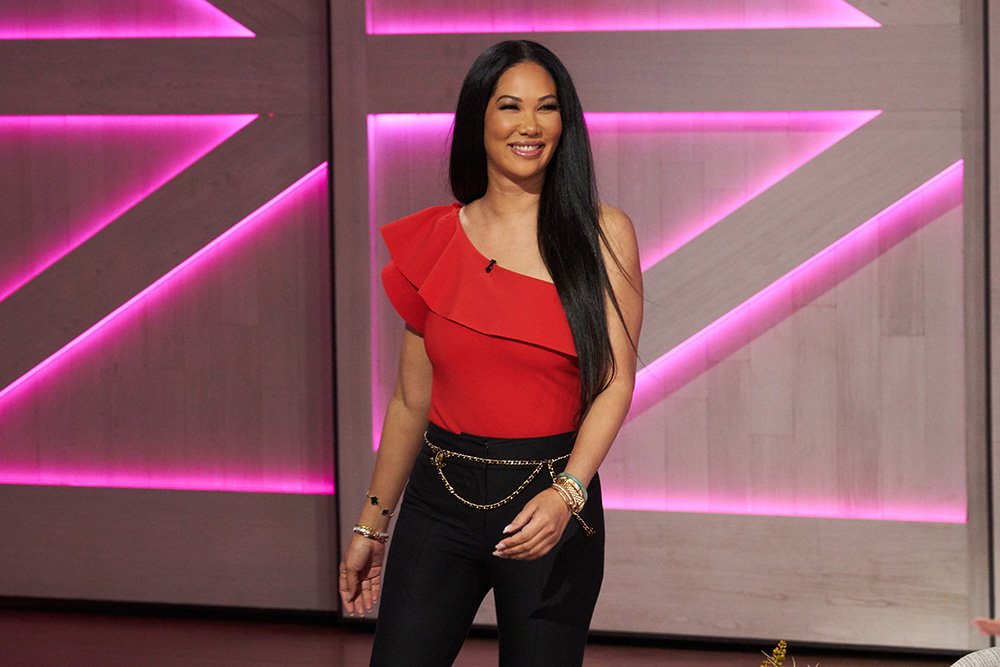 Kimora Lee Simmons upon her appearance at "The Kelly Clarkson Show" in January 2020 | Photo: Getty Images
The video cut to Aoki, now adorned in a breathtaking red ruffled dress. She complimented the dress with a black belt wrapped around her chest and extending over her shoulders to form a haltered neckline.
The dress showed off the young beauty's slender legs as she switched between poses, still wearing her nude high heels. Aoki's long curly locks swept backward made her appearance more captivating.
The caption on the post gave the styling credits to Lisa N. Hoang. It read: "BTS with @aokileesimmons. And styling on point with @lisanhoang."
Another post of the red dress shared on Aoki's Instagram stories acknowledged fashion designer Rita Vineris as the brains behind the red ruffled cape. The Harvard undergrad also gave the photo credit to Mindy Lee Photo.
Aoki made the headlines in 2019 when she gained acceptance into Harvard University at the age of 16. Her excited mom shared the news on Instagram alongside a video of her son Kenzo reading out the acceptance letter.
The Baby Phat model is playing her part in inspiring the African-American community.
Becoming a student of the prestigious institution is a huge feat for anyone, but more impressive for Aoki who achieved it at 16. Taking to Instagram, Aoki described her excitement over snagging the rare opportunity on merit.
But no one was more excited than Kimora, who at 45, was proud to have a college undergraduate on her hands. Notwithstanding Aoki's departure to college, the two women still embraced every opportunity to spend time together.
Since the onset of the coronavirus pandemic, they have landed more of such opportunities, like their January beach outing at St. Barts, where the duo easily passed for sisters in matching black swimsuits.
When she is not twinning with her mom, the Baby Phat model is playing her part in inspiring the African-American community and kicking against racial bullying in schools.
Last May, the beautiful diva sent out a letter to her white friends on Instagram, urging them to refrain from anti-racist gimmicks. In a subsequent post, the teenager showed off her flexibility in various yoga poses.
She also encouraged everyone to practice body movement daily for a healthier life. The young model has also been generous with the list of activities that helped her scale through the COVID-19 year.
In an Instagram post for January, she shared a list of her most enjoyed books of 2020 as an attempt to urge fans to adopt the reading culture.
Given her unique view of the world and certain insightful topics, Aoki Lee Simmons is undoubtedly headed for greatness and even much more.
Please fill in your e-mail so we can share with you our top stories!