Look Back at the Most Iconic Grammys Outfits through the Years — from Cher to Jennifer Lopez
For many years, Hollywood stars dazzled as they walked on the Grammy Awards red carpet. Here's a look at some of the most memorable outfits in the past decades.
Every red carpet event is a chance for stars to flaunt their most fashionable pieces, made to highlight their best assets. Through the years, several celebrities had striking outfits that were talked about for weeks.
Here are some of the most striking and memorable Grammy Awards outfits throughout the decades, including Cher, Yoko Ono, John Lennon, Gwen Stefani, and Jennifer Lopez.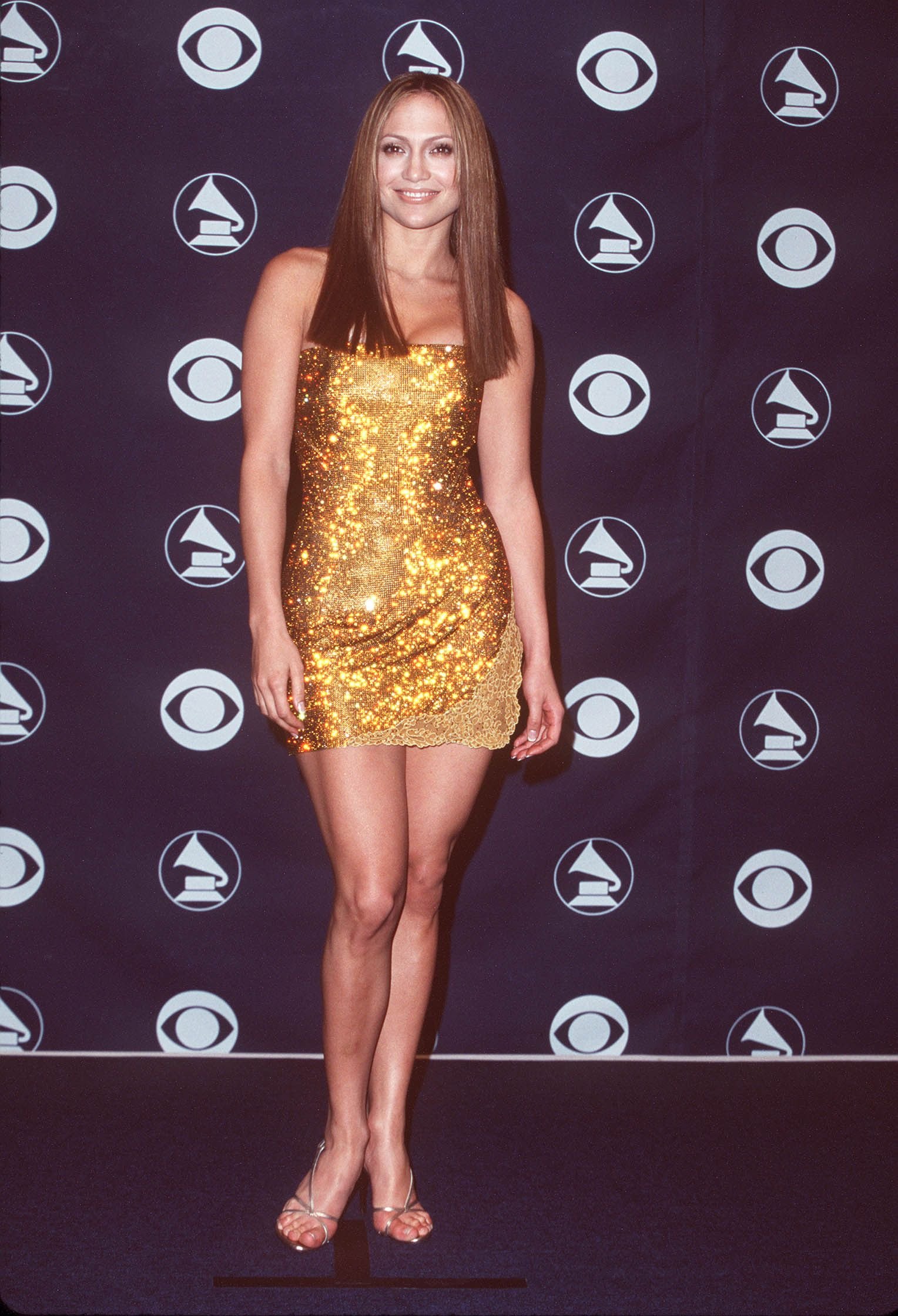 CHER
During the 1974 Grammy Awards, everyone stopped at the sight of Cher as she displayed her slim frame in an all-white ensemble with shiny embellishments.
The "Stop Crying Your Heart Out" songstress looked like she just stepped out of a fairytale book as she dressed in a white bikini-style top with a halter-like string design and a sheer white shawl.
Cher's clothing, which exposed her toned core, also had a shiny green and purple butterfly in the center, which matched the oversize accessory on her hair.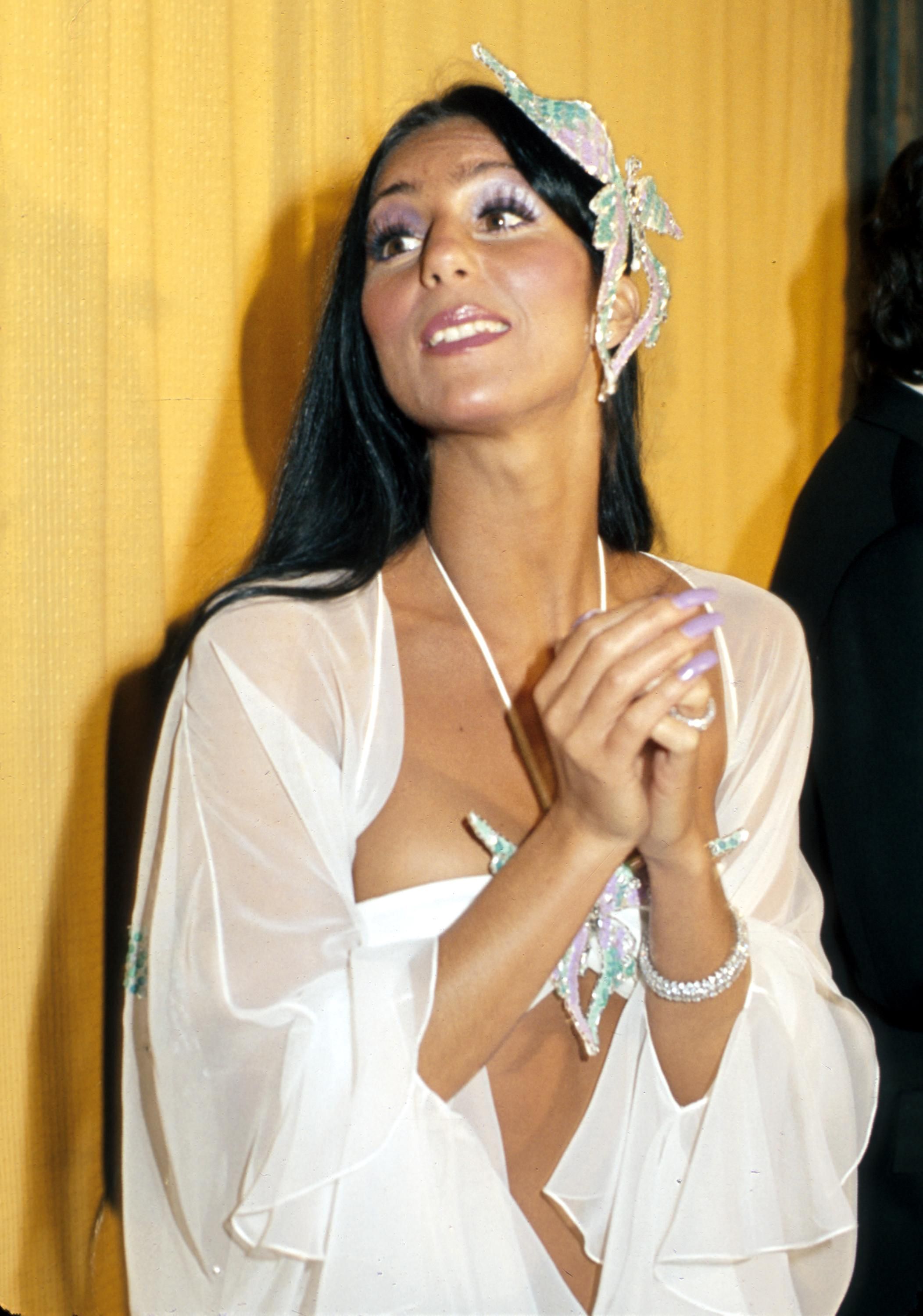 YOKO ONO AND JOHN LENNON
The following year, the "Beatles" member and Ono walked the red carpet hand-in-hand, wearing classic pieces coupled with their unique sense of style.
The "4 in the Morning" songstress recently released the music video for her song "Let Me Reintroduce Myself."
Lennon rocked a black suit paired with a black beanie and accessorized with several gold necklaces. Meanwhile, Ono looked radiant in a powder blue slip dress with a feathered shawl.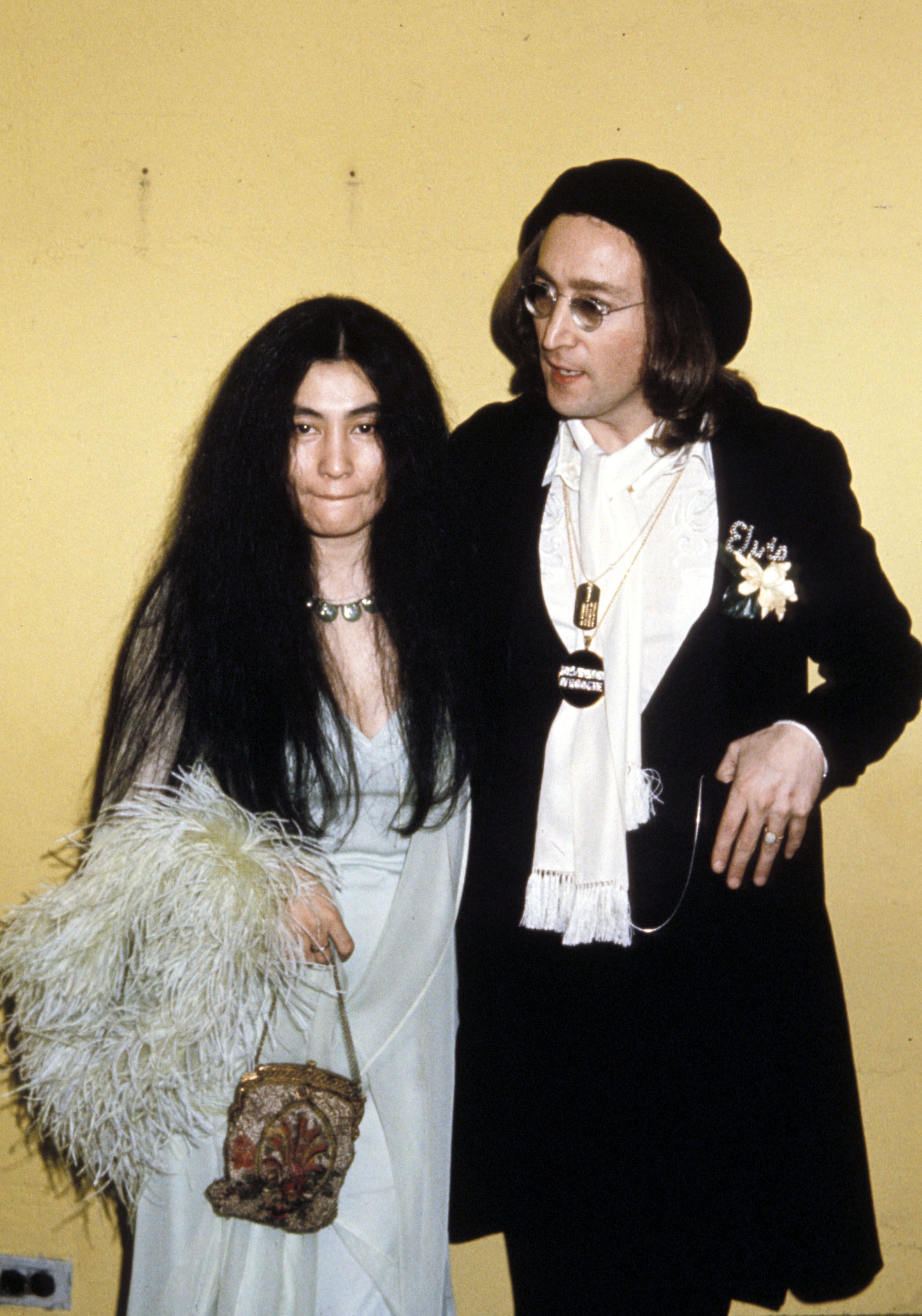 JENNIFER LOPEZ
Lopez, who undoubtedly has one of the most incredible physiques for her age, had two memorable looks for the Grammy Awards. The first was in 1999 when the singer dressed in a sparkling gold mini dress.
The following year, the "Love Don't Cost a Thing" artist wowed the crowd with what could be the most iconic dress in history. Lopez looked gorgeous in a green sheer Versace dress with leaf prints.
Although the dress reached the floor, it was see-through for most parts and flaunted her bare core with an incredibly deep plunging neckline that had people staring.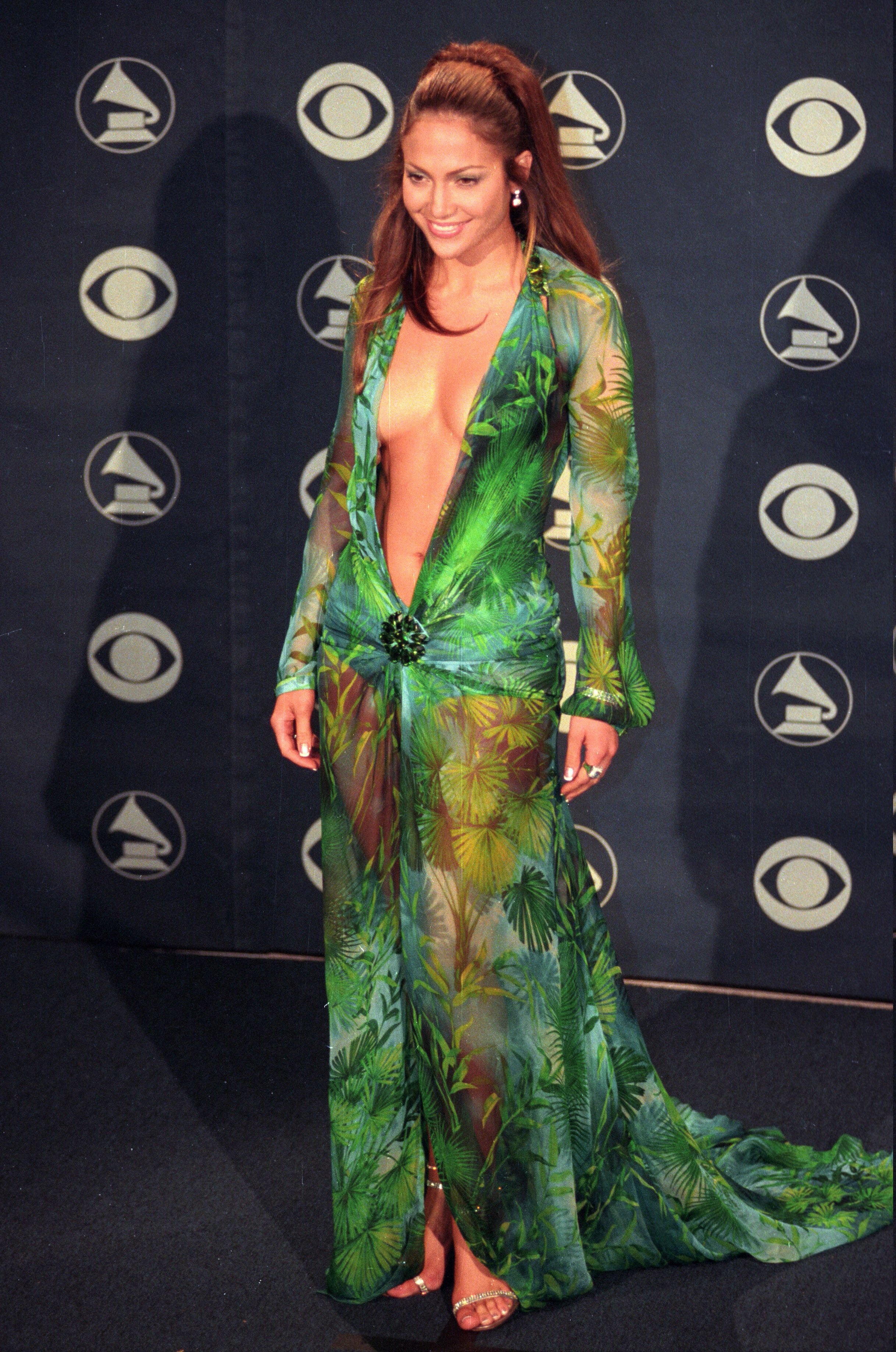 GWEN STEFANI
Stefani also donned an iconic look during the 1997 Grammy Awards, wearing a cream floor-length gown with brown flower prints and a long silk jacket with the same print on top.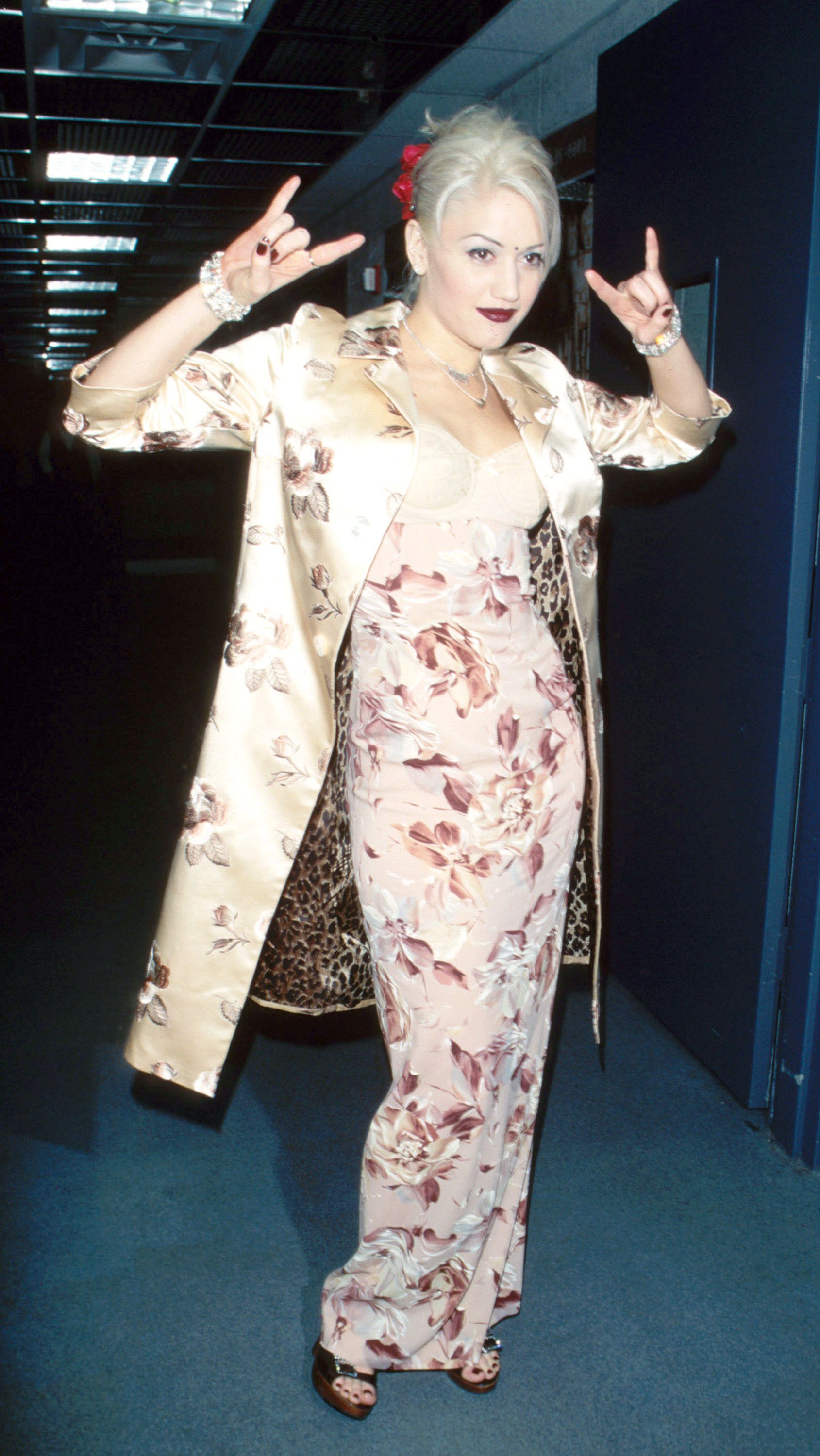 The "4 in the Morning" songstress recently released the music video for her song "Let Me Reintroduce Myself" and recreated some of her most iconic attires in the past.
One of her outfits was a striped white and red top, which she wore in her "Just a Girl" music video and another look was from her 1998 MTV Video Music Awards.