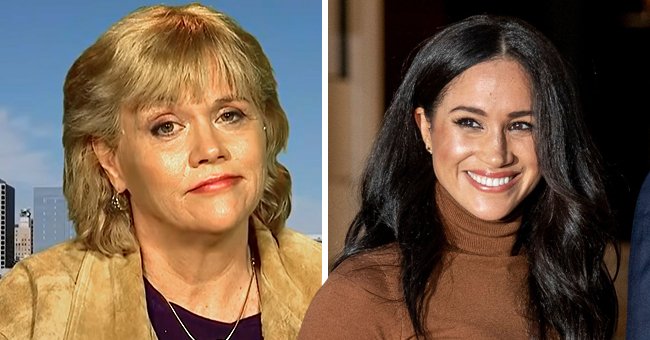 Getty Images. | YouTube/Good Morning Britain
Meghan Markle Has a Difficult Relationship with Her Half-Sister — Who Is Samantha Markle?
Meghan Markle and her half-sister, Samantha Markle, who is 17 years older than her, reportedly have a strained relationship. Here are some interesting facts about the duchess's half-sibling.
From the earlier days of Meghan Markle and Prince Harry's highly publicized tension with the British royal family, only one of Meghan's siblings was remarkably vocal — and not in support of her.
Despite being family, Samantha Markle has reportedly been anything but kind or loving to her sister in the eyes of the public, especially over the last couple of years, often criticizing her younger half-sister. Here are some facts about Samantha Markle.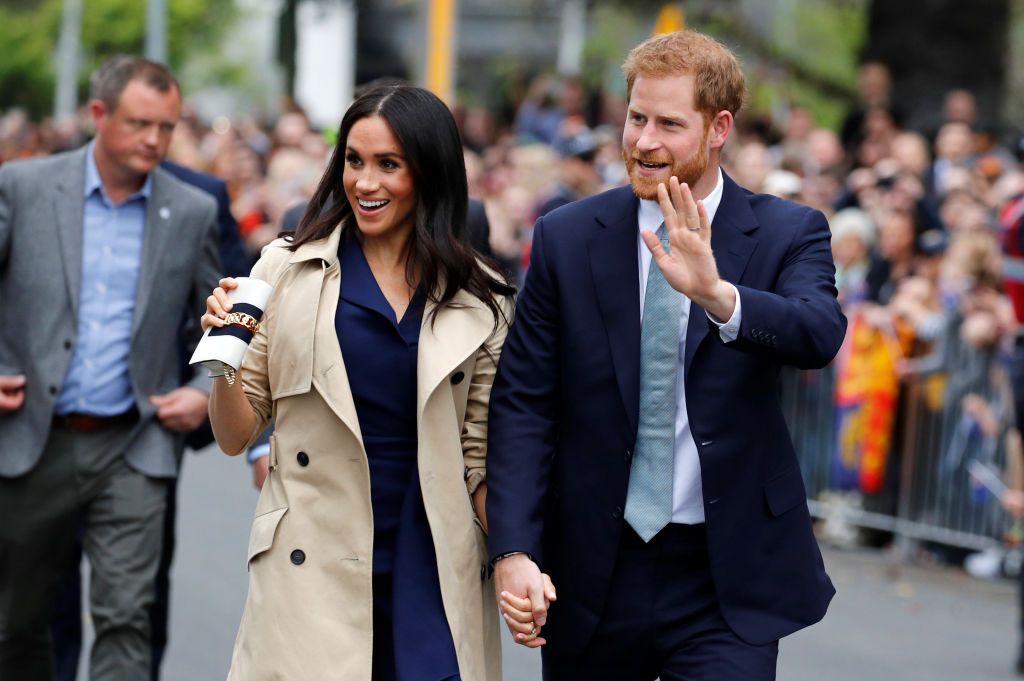 Prince Harry and Meghan at the Royal Botanic Gardens on October 18, 2018 | Photo: Getty Images
WHO IS SAMANTHA MARKLE?
Samantha Markle, Meghan's estranged half-sister, is related to the Duchess through their father. Both women were born to the same father, Thomas Markle, although Thomas had Samantha and Meghan's half-brother with his first spouse, Roslyn.
The father of three had Meghan with his second wife, Doria Ragland. The pair eventually parted ways in 1988 when Meghan was only six years old.
In an interview, Samantha once revealed that Meghan and the rest of their family are a happy bunch that gets along just fine, a fact many have found to be untrue due to the events that have trailed the family since Meghan joined the royal family.
Although she has publicly criticized Meghan, the 56-year-old insisted that the Markle clan is perfect, beautiful, and multicultural. She also alleged that she practically raised Meghan for 12 years.
SHE ACCUSED MEGHAN OF ABANDONMENT
In 2016, Thomas declared that he had gone bankrupt. Samantha then brought up her father's finances in an interview, accusing her half-sister of abandoning their father.
The 56-year-old alleged that what Meghan would typically spend in a weekend would go a long way to help their father. She also took to social media several times to address the lack of communication between Thomas and Meghan.
SHE CHANGED HER NAME
In 2016 news that Meghan and Harry were dating finally broke out. Not long after the former "Suits" actress was trending in the tabloids, Samantha, who previously went by the name, Samantha Grant, promptly changed her name.
During Meghan and Harry's bombshell interview with Oprah Winfrey, the duchess recounted the timeline of her relationship with Samantha. It was wildly different from what the older sibling said.
According to Meghan, she practically grew up as an only child, a truth everyone who knew her would testify to. She also said that she and her older half-sister were never really close.
She also pointed out that Samantha's name change came coincidentally after she became affiliated to the British Royal family, implying that she did it to be connected, somehow, to them too.
SAMANTHA ON MEGHAN'S PUBLIC PORTRAYAL
Being a woman of color, many tabloids found it fitting to spin certain narratives about Meghan and her upbringing. These included painting a stereotypical rags-to-riches story.
Many tabloids made it a habit of reporting that the Duchess experienced her childhood in the rocky parts of Southern California. Having seen her half-sister grow, Samantha did not appreciate the dishonesty.
She publicly condemned the tablets for trying to create a ghetto princess/rags-to-riches narrative. She emphasized that they were all raised in a comfortable upper-middle-class house in Southern California's San Fernando Valley.
SAMANTHA ON SMEARING MEGHAN'S NAME
While the tabloids might play a huge part in pitching the sisters against each other more severely, reports have claimed that Samantha has called her younger half-sister many things, including a narcissist and a social climber.
Samantha soon denied these allegations and said that she never called her sister those names. She admitted that she was quoted as calling Meghan Princess Pushy.
SAMANTHA ON THE TABLOIDS' NOSINESS
When people live at the forefront of news and gossip, it is expected that the tabloids do what they do best — report juicy as possible news. In Markle's case, this could mean blowing up relationships more than necessary.
In an interview, Samantha, who already previously claimed that she and Meghan had not seen each other since 2008, tearfully blamed tabloid reports for creating the strain in their relationship.
She then said that it hurt her to know that Meghan believed the things said about her in the news, especially when words she never said were taken out of context.
Samantha, who is now a writer, revealed that the last time they conversed was in 2015 when she called Meghan to share her concerns about their father. They were allegedly on good terms even then.
HER BOOK ABOUT MEGHAN
In mid-January, Samantha's memoir, "The Diary of Princess Pushy's Sister Part 1," was published. The 330-page memoir reportedly chronicles the dysfunctional relationship between her and Meghan.
However riveting it might be to get a closer look at what really happened between the half-siblings, Samantha has emphasized that the book will not be a juicy tell-all about Meghan.
Instead, it will be nuanced, and it is not just about the Duchess. It will also be witty and honoring asides tackling a close look at race in America.
HER ABSENCE AT MEGHAN'S WEDDINGS
In 2011, Meghan married her first husband, film producer Trevor Engelson in a Jamaican beach wedding. Samantha reveals that she was not invited.
She was diagnosed with multiple sclerosis in 2008 and now uses a wheelchair. With her confinement to a wheelchair, she did not want to slow down all the fun and, as such, decided not to make a big deal about not being invited.
When Meghan and Prince Harry tied the knot in 2018, Samantha was also surprisingly not given an invitation. Hurt by the gesture or the lack thereof, she publicly spoke about it and revealed that none of their family members were invited either.
Please fill in your e-mail so we can share with you our top stories!