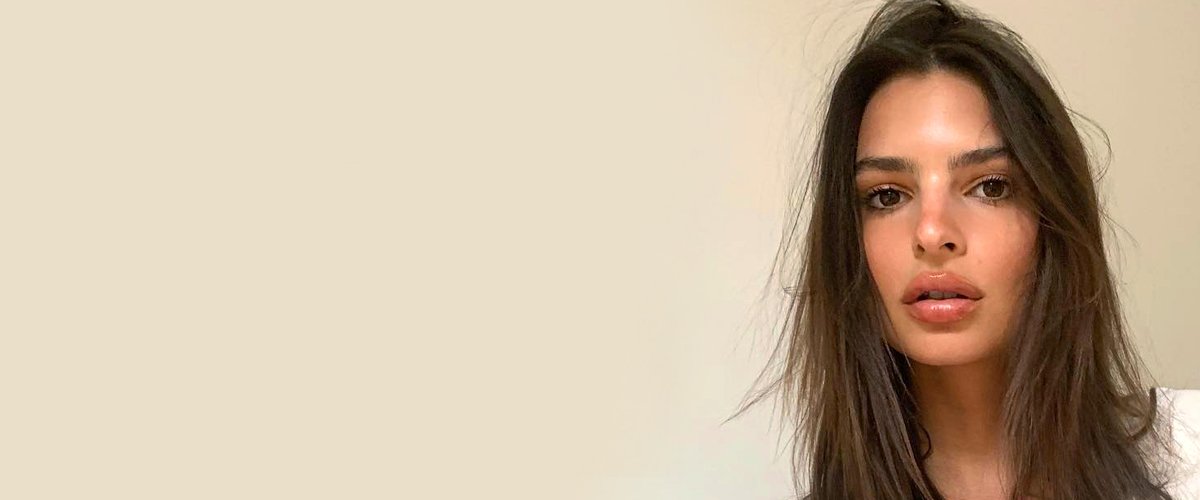 instagram.com/emrata
Emily Ratajkowski's Honest Quotes on Motherhood, Parenting and Baby's Gender as She Becomes a Mom

Emily Ratajkowski and her husband Sebastian Bear-McClard recently welcomed their first child together, and the model has quite a lot to say about motherhood, parenting, and planning for the future of her kids.
In October 2020, Emma Ratajkowski announced that she was pregnant and expecting her first child with her husband, Sebastian Bear-McClard. One exciting detail she pointed out was that they did not want to know the sex of their baby until it was born.
On March 8, 2021, Ratajkowski and McClard welcomed their son, Sylvester Apollo Bear, and the couple admitted that they would not exactly say the gender of the child until the child clocks 18 and states how he/she would like to identify.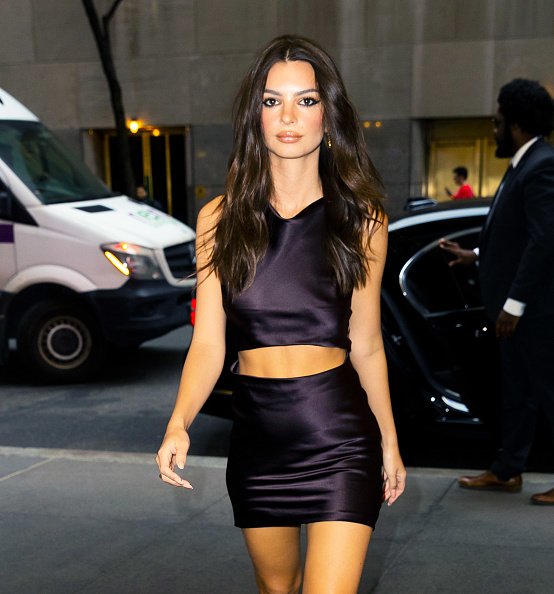 Emily Ratajkowski on March 10, 2020 in New York City. | Photo: Getty Images
In November, she and her husband went on a babymoon to an undisclosed location to enjoy their time before becoming a family of three.
They also had a luxe baby shower in February 2021, where friends came to celebrate with them at the NoMad Hotel in New York. The space-themed gathering was thrown by pals, including art dealer Sarah Hoover.
Other guests include one-half of the DJ duo The Misshapes, Leigh Lezark, and jeweler Alison Chemla. Guests were treated to a three-course meal in addition to hand-drawn temporary tattoos from Hoover's husband, Tom Sachs.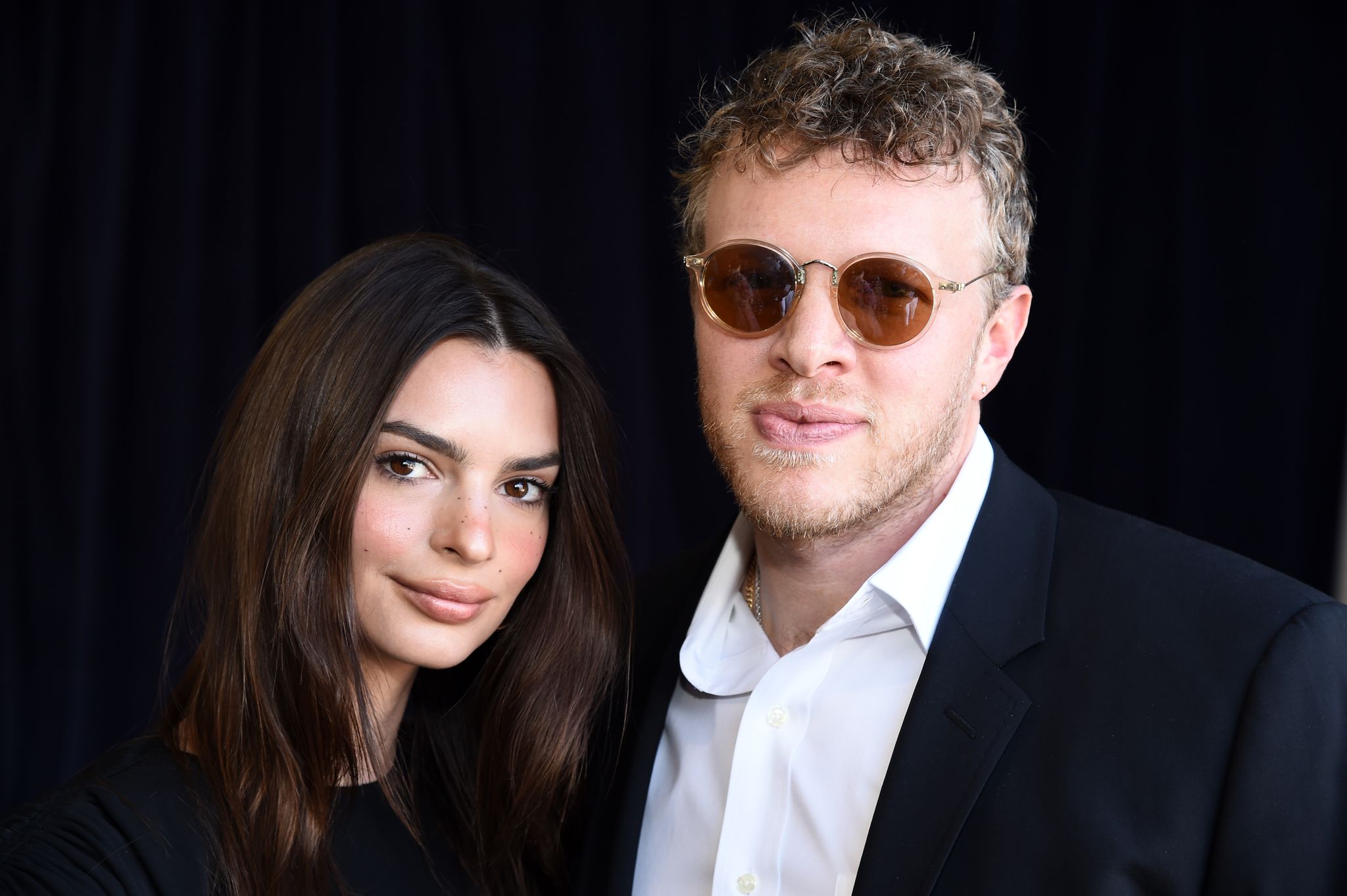 Emily Ratajkowski and Sebastian Bear-McClard at the 2020 Film Independent Spirit Awards in Santa Monica, California | Source: Getty Images
RATAJKOWSKI ON MOTHERHOOD
Prior to giving birth to Sylvester, Ratajkowski had certain ideologies when it came to motherhood and parenting. For her, her pregnancy journey had its good days and bad days.
In an Instagram post, the actress confessed that sometimes she felt like a fertility goddess, and at other times, she felt like Winnie the pooh. She also said:
"I don't know what motherhood is going to be like. Everyone has such different experiences and perspectives—I've learned to just trust the process... "
For Ratajkowski, pregnancy was innately lonely, and no matter how much her husband tried to show support, it never felt like the same because she alone knew what was happening to her body.
Ratajkowski once said marriage was like a business. This idea prompted her to keep the details of her nuptials quiet.
When she was pregnant, she and her husband often talked about what gender they wanted their child to be, and although he sometimes talked about having a son, McClard was keen on being neutral about the sex of their child.
PARENTING THOUGHTS
The pair had some reluctance about being parents, especially Ratajkowski, who was scared of losing her killer figure. But she was prepared to follow planned parenthood.
After a partnership with the Planned Parenthood organization, the model said she was keen on the organization's progress because they were hands-on when it came to women's health.
She also said that it was hard for young women to come into their sexuality, but it was vital for them to have a safe place where they can get healthcare no matter what their insurance or background was.
HUSBAND AND WIFE
McClard and Ratajkowski had met many years before becoming an item. They had the same group of friends but did not start dating until sometime in 2018 and got married after a few weeks of dating.
The couple got married in New York City Hall, and their marriage was a quiet one. Although their marriage seemed rushed, Ratajkwoski said she had to vet her husband for two years before marrying him.
The vetting period happened while they were friends, and it allowed her to know him personally and intimately. Ratajkowski once said marriage was like a business. This idea prompted her to keep the details of her nuptials quiet.
However, one thing she and McClard are big on is honesty. Like his wife, McClard is in the entertainment industry. He is an award-nominated film producer who also has an independent movie studio.
Please fill in your e-mail so we can share with you our top stories!