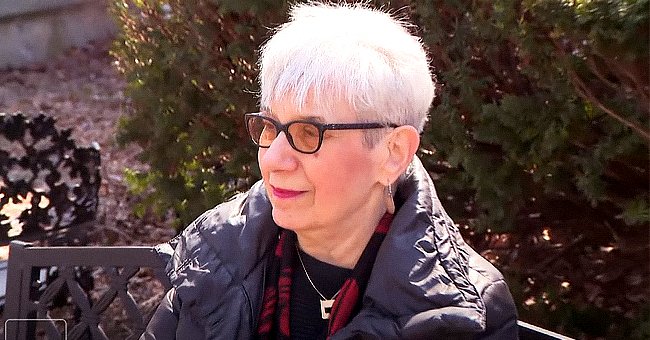 youtube.com/InsideEdition
NY Grandma Gets Doctor's Prescription to Hug Grandchild after Receiving Her COVID Vaccine
As a result of the ongoing COVID-19 pandemic, Evelyn Shaw from the Bronx, New York, has had a lonely year. Despite getting vaccinated, she is still reluctant to see her grandchildren.
As Laura Shaw Frank told Inside Edition in an interview recently, her mother, Evelyn Shaw, was mainly with them and would often come over for dinner.
"She would sit on the couch with one grandchild on each side and the other two hovering over her and loving her and just spending so much time with her," Laura added.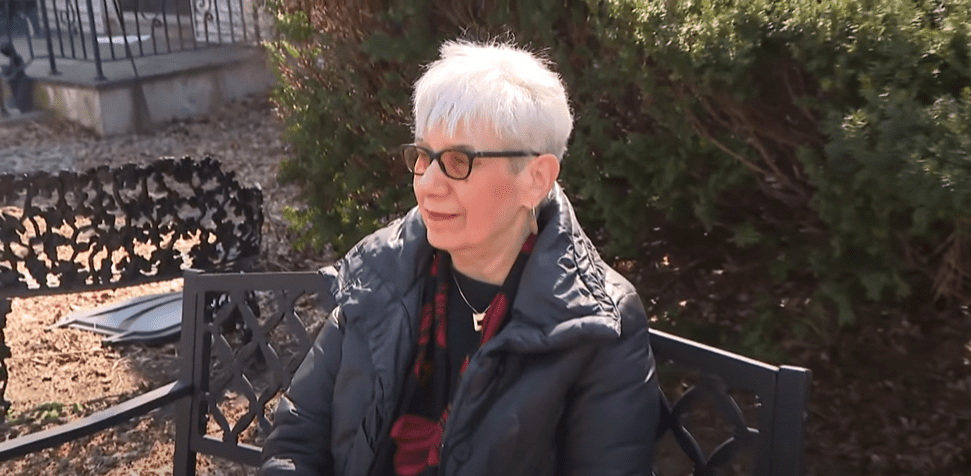 Evelyn Shaw from Bronx, New York, who has finally been vaccinated, but was still wary about seeing her grandkids. | Photo: YouTube/Inside Edition
This changed when social distancing measures were implemented, so senior citizens like Shaw were advised to be especially cautious since they are at higher risk of serious COVID-19 infections.
A very concerned grandchild, Ataret Shaw, said that she feels heartbroken knowing that Shaw stays alone in her apartment, never seeing anyone, never hugging anyone, never touching anyone.
Both Ataret and her grandmother have been fully vaccinated. It also means that they can see each other. Shaw, however, was still dubious concerning the virus.
Ataret and Shaw were filmed sharing a hug for the first time in a year.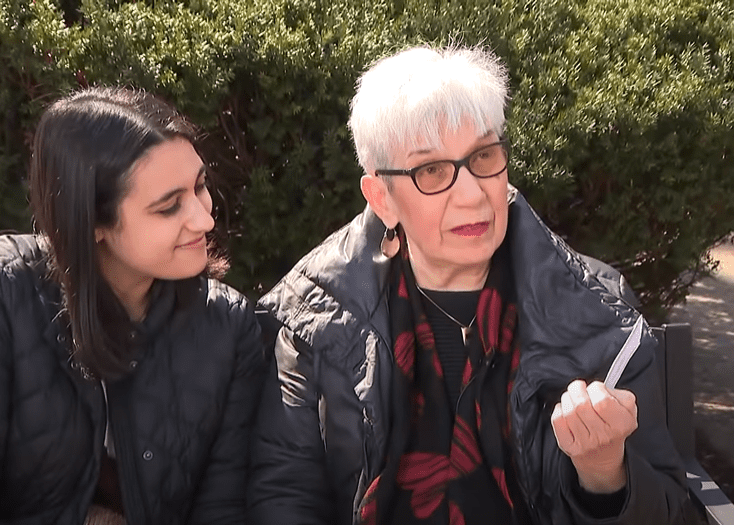 Evelyn Shaw and her granddaughter Ataret Shaw during an interview. | Photo: YouTube/Inside Edition
Hence, Ataret told her doctor that her grandmother would never hug her because she's too nervous. The doctor then gave Shaw the perfect medicine: "You are allowed to hug your granddaughter."
Ataret and Shaw were filmed sharing a hug for the first time in a year. As Shaw wept during the touching video, it was evident just how desperately she needed the embrace.
According to Shaw's daughter Jessica Shaw, the hug meant the world to her. Meanwhile, Laura said her mother finally found comfort in the prescription. Shaw finally felt safe.
In related news, a young Pennsylvania boy who hasn't been able to see his grandmother in months due to COVID-19 has finally made it to reuniting with her, a scene sure to melt every heart.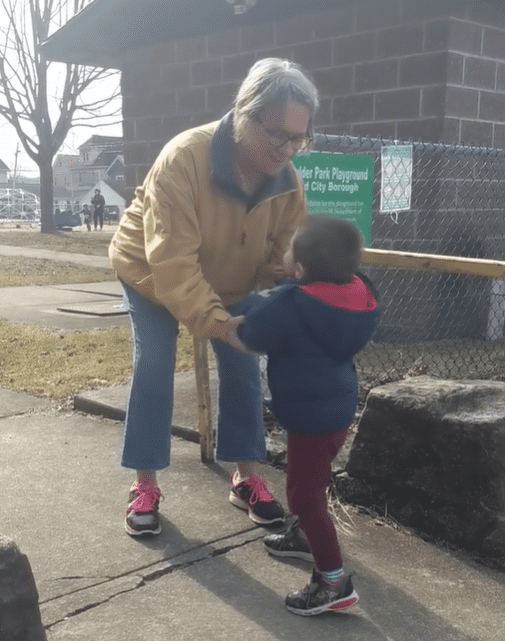 Trax who hadn't seen his grandmother Nana Jean in months due to COVID-19 finally got to reunite with her. | Photo: Facebook/Kelsey Chvala
In a Pittsburgh Facebook group, Kelsey Chvala explained that the ongoing pandemic had prevented her son Trax, 3, from seeing his grandmother, Nana Jean, since Christmas 2020.
But recently, Nana Jean received her second dose of Moderna. The CDC announced that family members are now permitted to visit fully vaccinated elderly adults without wearing masks or distancing.
Please fill in your e-mail so we can share with you our top stories!