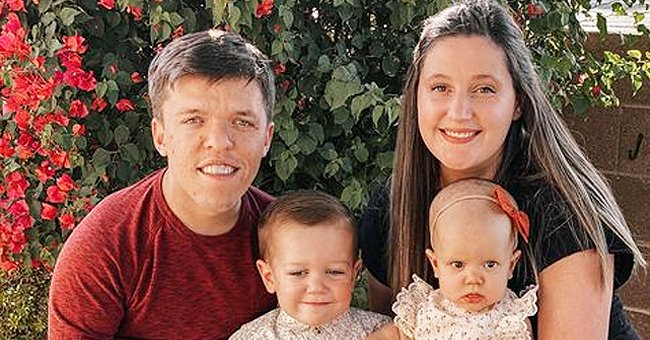 Instagram/zroloff07
LPBW Star Tori Roloff Reveals She Is Feeling Emotional Following a Devastating Miscarriage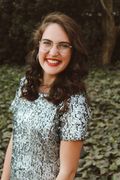 "Little People Big World" star Tori Roloff opened up about recently suffering a miscarriage and shared how she has been dealing with the loss of what would have been her third child.
Tori Roloff took to Instagram to share the heartbreaking news that she lost her third baby after suffering a miscarriage at eight weeks.
The mom of two told of the insufferable loss that the family had to endure alongside a picture of a cross-stitch showing Tori, her husband Zach Roloff, and two children with her third baby held by Jesus next to them.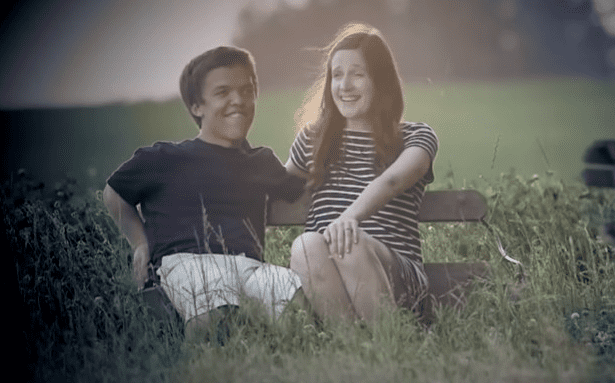 Zach and Tori Roloff spending time together outdoors. | Source: YouTube/The List.
BABY NUMBER THREE
Tori shared how excited her family was to tell everyone of their third baby that was on its way, but at her eight-week ultrasound, the couple received the painful news that they had lost the baby two weeks before their appointment.
The reality star said that dealing with the loss has been difficult and told her followers about the moment that they received the sad and unexpected news saying:
"I've honestly never felt loss like I did in that moment. I've never felt so sad, angry, and scared in a single moment."
SUPPORTIVE HUSBAND
The mom of two was also sure to mention that Zach had been a pillar of support for her as she mourned the loss of her baby and that she wouldn't have been able to deal with the situation without him.
Tori has also allowed fans into their personal life by sharing regular family updates on her Instagram feed.
The Roloffs have focused on their blessings throughout this sad time and have renewed gratitude for the healthy family they do have. Tori shared her story with the hope of inspiring others who are going through similar struggles.
OVERWHELMING SUPPORT
After her heartfelt post on Instagram, Tori and her family received an overwhelming amount of love and support from her followers, so much so that she followed up her original post with a message of thanks for all those that had reached out.
Sharing adorable photos of her two children cuddling each other while laughing into the camera, Tori penned a caption expressing her thankfulness as she shared:
"Thank you to every one who has reached out to me and my family and have made us feel so unbelievably loved and supported."
A PUBLIC JOURNEY
Zach and Tori's family has been a part of the hit reality television show "Little People Big World" as they invited viewers into their homes to journey through the ups and downs of life with them. The two tied the knot in 2015.
Tori has also allowed fans into their personal life by sharing regular family updates on her Instagram feed, including the births of her two children, Jackson and Lilah.
Zach and Tori are not alone in mourning the loss of a beloved baby as celebrities like Whitney Port and Chrissy Teigen also opened up about their miscarriages on social media. Meghan Markle wrote a moving essay for the New York Times where she penned down the heartbreaking story of the miscarriage that she suffered in July 2020.
Please fill in your e-mail so we can share with you our top stories!