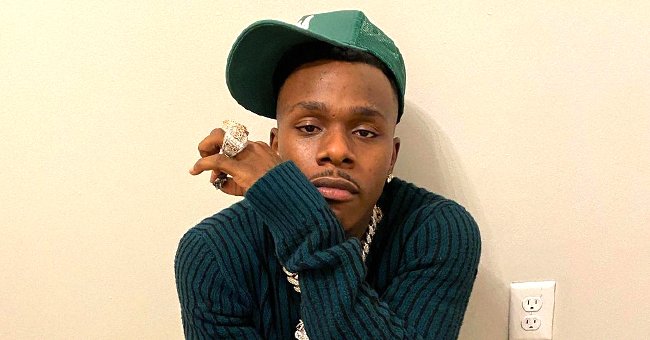 Instagram/dababy
DaBaby Made His Own Red Carpet for 2021 Grammys & Posed with Adorable Daughter Princess Renny
DaBaby proved that he is the most thoughtful father when he created a unique Grammy red carpet for his daughter, Serenity, who couldn't attend the actual 2021 Grammys due to the COVID-19 restrictions.
The coronavirus pandemic has affected the way award shows are celebrated. While some awards ceremonies are taking place virtually, some are only allowing a limited number of in-person appearances.
The necessary restrictions at the 2021 Grammy Awards ceremony meant that children could not physically attend the show this year. However, rapper Jonathan "DaBaby" Kirk found a way to include his daughter, Serenity Kirk, in the celebrations.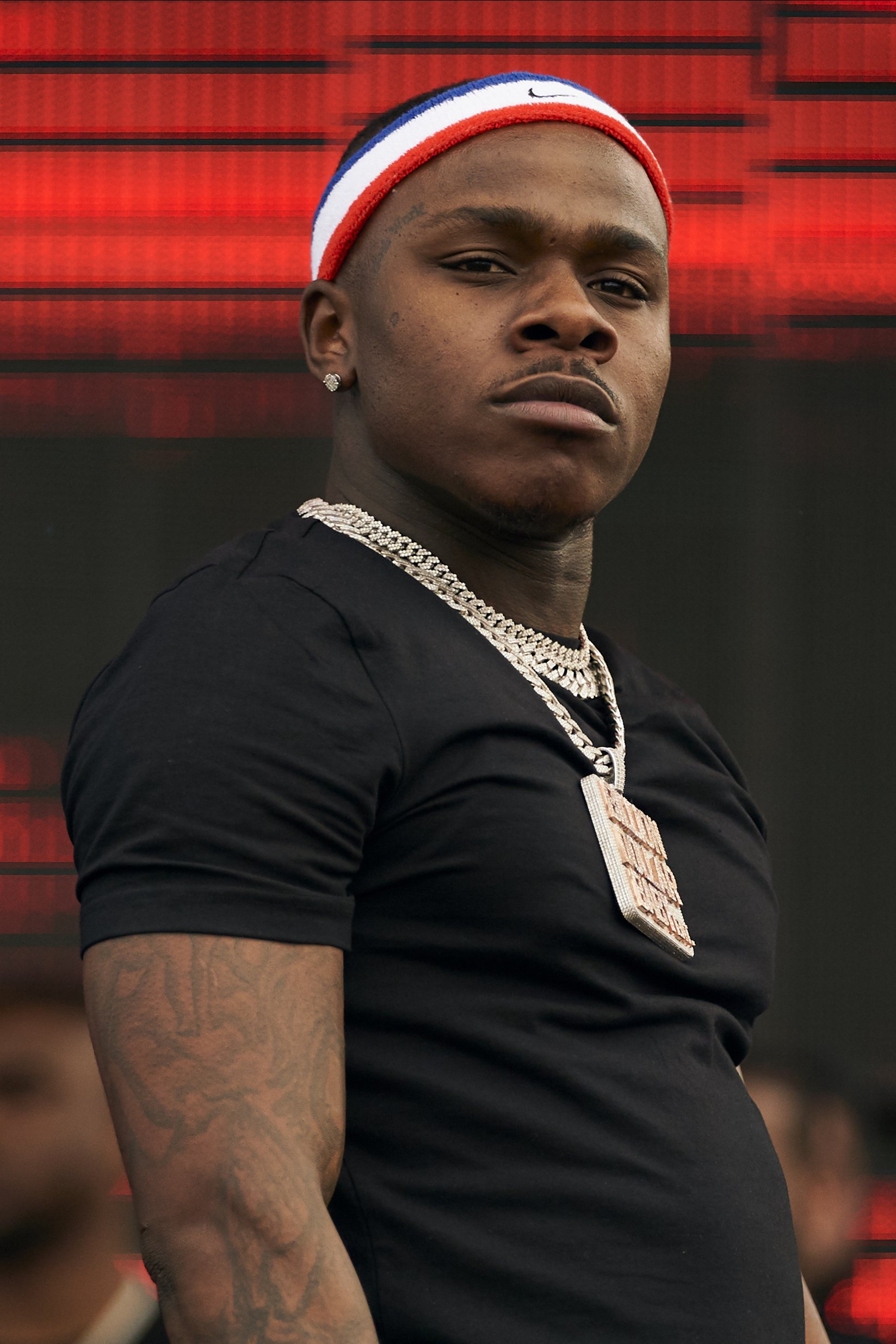 DaBaby performing at JMBLYA at Fair Park on May 3, 2019 in Dallas, Texas. | Source: Getty Images
DaBaby took to Instagram to show off the stunning red carpet that he created so that his "Princess Renny" could participate in the event in a special way. He captioned:
"We created our OWN red carpet just so my princess could walk the carpet & show her dress off."
Serenity looked like a princess in her handmade yellow embroidered Alani Taylor Brand dress and her dark hair styled in puffy ponytails with beaded single braids dropping on each side.
With Serenity in her pretty dress, DaBaby and his mom, who accompanied him to the Grammys, posed for several photos and videos in front of the large black sequined backdrop with gold, blue and black balloons on either side.
The trio looked phenomenal. DaBaby's mom was classy and elegant in a red outfit with gold accessories, and the four-time Grammy-nominated rapper rocked a colorful suit paired with a beige turtleneck, green shoes, and matching fedora.
Fans were blown away by the sweet gesture and expressed their sentiments in the comments section. Many commended DaBaby on his thoughtful efforts and agreed that he is a good father.
One fan wrote, "father of the year," while another commented, "That's what a real father does." A third fan added, "@dababy my whole heart is melting."
If DaBaby's Grammy gesture is not proof enough of how devoted he is to his daughter, then his previous shows of affection will reflect his love. For Valentine's Day, the "Oprah's Bank Account" rapper went all out to make his daughter's day.
In addition to writing a song especially for his daughter, DaBaby spoiled Serenity with a display of teddy bears, roses, assorted balloons, and framed photos of their precious moments together.
DaBaby, who gave an impressive performance at the Grammy Awards Sunday night, is a huge influence on his daughter. Serenity proved that she can already rap like her father in a video posted by her mom on Instagram last month.
Please fill in your e-mail so we can share with you our top stories!