DaBaby's Daughter Looks Cute in a Princess Dress & Blue Bows Rolling in Money with the Rapper
Star rapper DaBaby and his mini-me were up for some major show-offs on social media as they enjoyed father daughter-moments. His young daughter was the ideal princess in a shimmery dress and blue bow.
DaBaby knows how to show off when it comes to flaunting luxury, and he confirmed this in his latest Instagram display which had him spending precious moments with his little daughter.
The star dad posted several snapshots of him and his baby girl enjoying some leisure time and showing off father-daughter goals.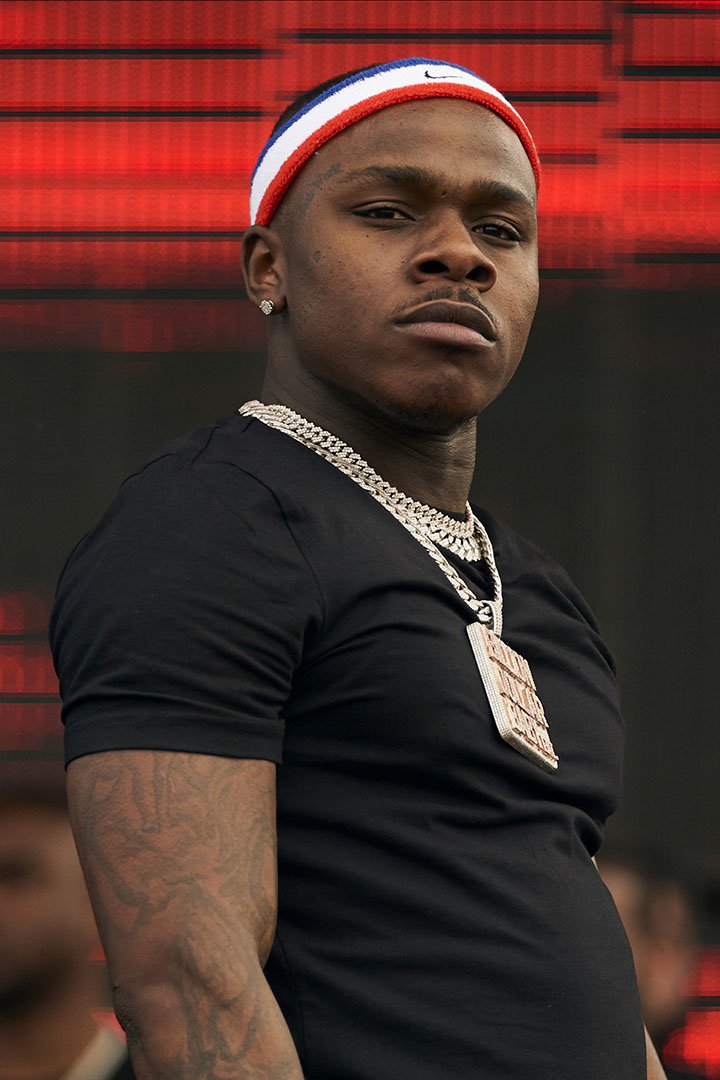 The duo looked to be in their home as they lounged on the floor while laying in freshly minted banknotes. While the star dad rocked a white striped T-shirt and a face cap, his tot looked adorable in a sparkly dress and a huge bow on her head.
The first three images could melt any heart as DaBaby, who sang "Rockstar," posed for the camera while reveling in each other's presence. In the third pic, The little girl laid beside her dad as she smiled at him pretending to sleep. He captioned:
"Certified princess maker."
More of the photos showed the mainstream rapper and his little princess pull at fans' heartstrings as they basked in each other's company. In one more image, the tiny tot placed a warm kiss on her dad's forehead. 
Fans were over themselves with admiration as they gushed over the pair while sharing their lovely thoughts in the comments. 
The "Bop" rapper once found himself in "baby mama" drama after Meme and his supposed ex; Dan Leigh fought dirty on social media.
DaBaby, whose real name is Jonathan Kirk, shares parenthood with his ex-girlfriend, MeMe. Although the pair are no longer together, they stay on good terms. The "Suge" rapper also co-parents with MeMe with her 6-year-old son from an older relationship.
The star vocalist started his career with the stage name Baby Jesus but later switched to his current rap moniker to curb controversies. While he makes exploits with his music, DaBaby is a lovely dad, as his ex-lover once confirmed.
Despite rumors of him being in a relationship with comedian B Simone, DaBaby declared that he was a single parent. Presently, he is expecting another child with an unknown baby mama. 
The "Bop" rapper once found himself in "baby mama" drama after Meme and his supposed ex; Dan Leigh fought dirty on social media. It was reported that he and Dan Leigh called things off after her altercation with MeMe.
However, DaBaby has continued to show love to Meme, a media personality on social media. One of his Twitter posts had him gushing over her and their bundle of joy.