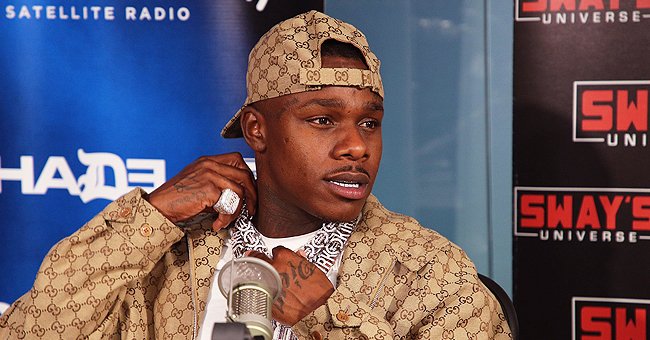 Getty Images
DaBaby & His Adorable Look-Alike Daughter Melt Hearts Posing Together in These Sweet Snaps
Rapper DaBaby, who rose to prominence in 2019 thanks to his album "Baby on Baby," took to Instagram to share photos posing with his adorable look-alike daughter.
Da Baby is not afraid to show how much he loves his daughter on social media and his most recent Instagram post proves it.
Uploaded on October 22, the six-image slideshow shows the North Carolina musician and his little girl enjoying their time together in what appears to be a homemade photoshoot taken in the family's bathroom.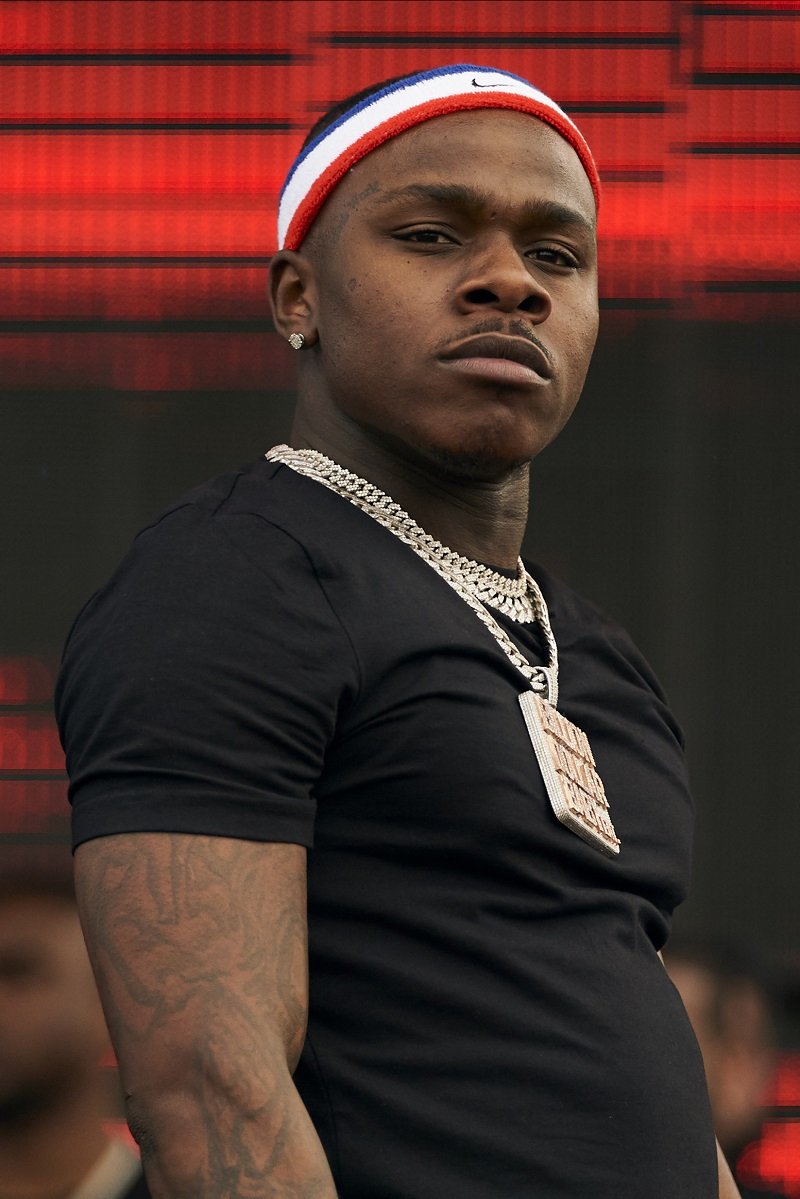 DaBaby on May 3, 2019 in Dallas, Texas | Photo: Getty Images
A HOMEMADE PHOTOSHOOT
In the first couple of photos, DaBaby appears sitting on a stool while his daughter is sitting on his shoulders playing with his head and adorably kissing him on the forehead.
For the next two pics, the girl stares directly at the camera and flashes her cute smile. Her resemblance to her famous father is evident, something that DaBaby himself pointed out in the caption, writing: "Twin."
In the final two images, the girl is no longer on her dad's shoulder but trapped in a comfy-looking bear hug. Shortly after uploading that slideshow, the rapper's followers took to the comment section to share their thoughts.
Apart from pointing out how adorable the father-and-daughter duo looks, some netizens remarked on their uncanny resemblance, even claiming that the girl "definitely stole [DaBaby's] face."
DaBaby and his daughter are like two peas in a pod.
DABABY'S DAUGHTER ON HIS MUSIC VIDEO
It is not the first time that DaBaby and his daughter appear on camera together. In fact, she is one of the main stars in the rapper's "Can't Stop" video released on April 29, 2020.
The girl appears preparing a chocolate cake, drinking some lemonade, and playing with a big stack of money next to her dad in the video that currently has over 6.5 million views on YouTube.
In August 2020, DaBaby and the mother of his daughter, MeMe, made headlines after apparently flirting on Twitter. In the now-deleted tweet, the rapper explained that some people show their love by "being crazy."
He then added that MeMe was one of those people and after writing that he loved her too, he asked her to stop texting him because he was in a meeting.
DaBaby shared this tweet shortly after MeMe and DaniLeigh, who was supposedly in a relationship with the rapper, beefed online, accusing each other of being obsessed.
At the moment, it is unclear if the rapper is in a relationship. What's clear, though, is that DaBaby and his daughter are like two peas in a pod.
Please fill in your e-mail so we can share with you our top stories!