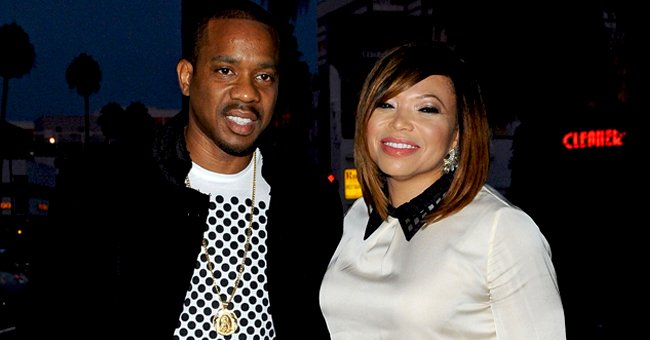 Getty Images
Tisha Campbell Posts Pic of Her Kids & Fans Are Stunned by How Much Son Xen Looks Like His Dad
American actress and singer, Tisha Campell, shared a new picture of her two sons, and fans are overwhelmed by the striking resemblance between her oldest son and his father, Duane Martin.
Tisha Campell set fans in a frenzy over a recent picture of her sons on Instagram. The picture featured Xen and Ezekiel, the two sons she had with her former husband, Duane Martin. She wrote in the caption to the post:
"I just love them! My best friends."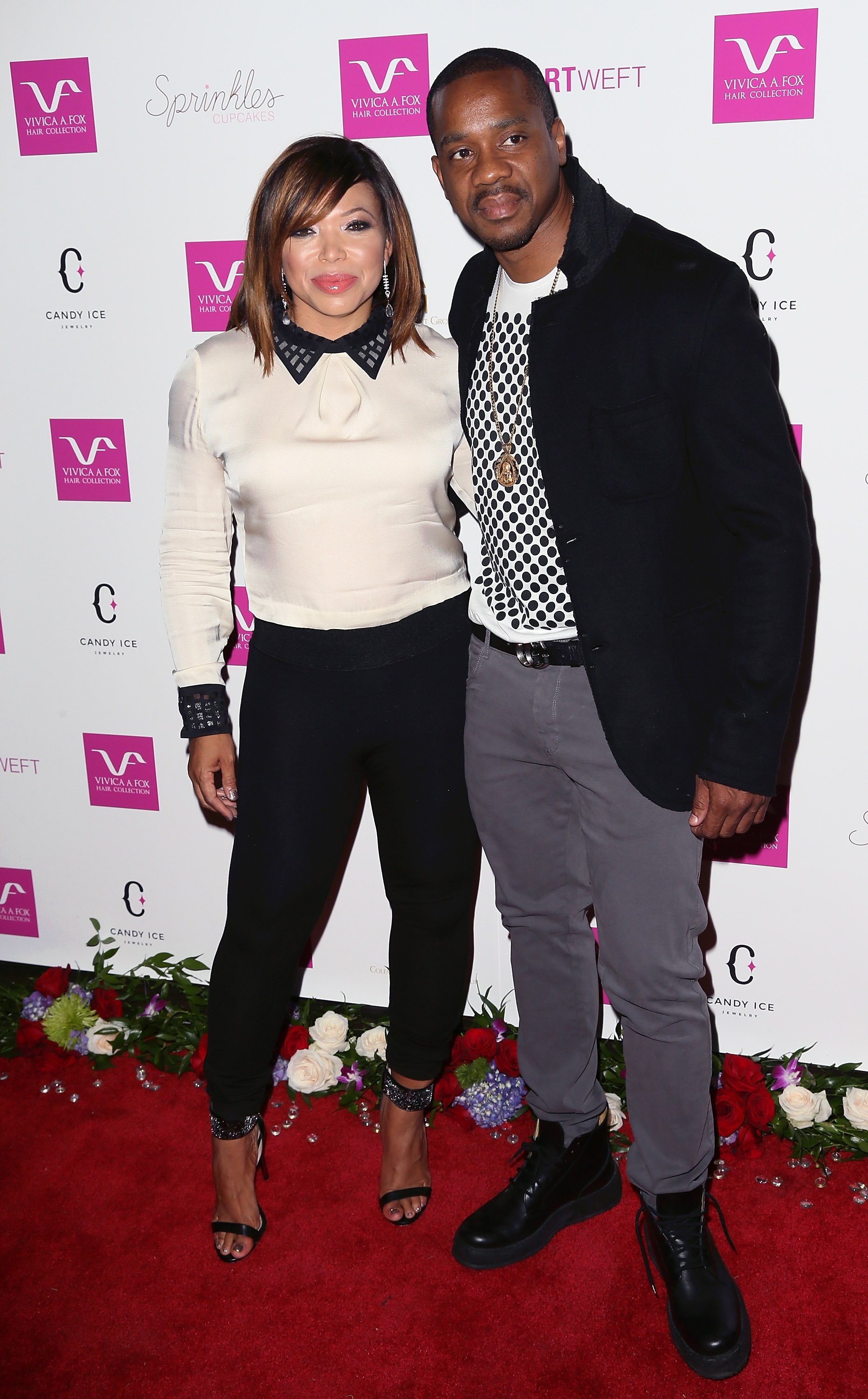 Tisha Campbell and then-husband Duane Martin in 2014 in Beverly Hills | Photo: Getty Images
In the picture, Xen, the older of the two was showing his younger brother, Ezekiel, his phone. Xen wore a black varsity jacket with red and gold bands and an embroidered Spiderman face on the right side of the jacket with a pair of shades on.
Ezekiel, on the other hand, wore a plain black jacket with an embroidered crown on it. Both brothers were sitting and seemed to be in a discussion as the picture was taken.
But it was not just the cuteness of the picture that caught the attention of many fans. A lot of fans were taken aback by the striking resemblance between Xen and his father.
A comment read: "I had to look at this picture twice. I thought your oldest son was Duane." A fan found it hilarious that Xen seemed to look more like Martin than Martin himself.

Fan's comment under a picture posted by Tisha Campell on her Instagram page | Photo: Instagram/tishacampbellmartin
Several other fans unanimously agreed that Xen looks just like his dad, as some had already mistaken the youngster for his father.
Just when he was 2, Xen was diagnosed with autism. Because of his learning disabilities, delay in speech, and other challenges, his mother initially thought that there was no possibility of him living a normal life.

Fan's comment under a picture posted by Tisha Campell on her Instagram page | Photo: Instagram/tishacampbellmartin
However, she went on to challenge him to achieve his dreams irrespective of the barriers that may exist because of his developmental disorder.
Since then, she and her ex-husband have been advocates for the awareness and tolerance of autism, with Campbell co-founding a non-profit organization and making a short film on autism.
She shared in an Instagram post in February 2020 that Xen had gotten into the college of his dreams. She added that he was on the Dean's List and was working two jobs to be independent.
Xen and Ezekiel are the products of Campbell and Martin's 20-year marriage. Both parents are now single and share custody of their second son, Ezekiel, after battling in court. This all came after they went through a divorce on certain grounds just late last year.
Please fill in your e-mail so we can share with you our top stories!