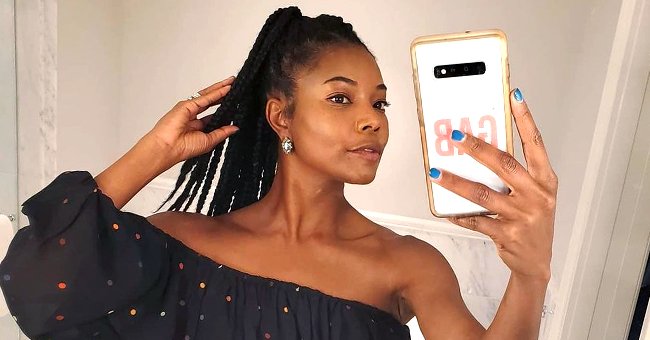 Instagram/gabunion
Gabrielle Union's Daughter Kaavia Lies in a Pool with Her Clothes on Making Bubbles in Cute Video
The ever adorable and famous "Shady Baby" melts the internet worldwide once again, this time taking to Instagram while she lies in the pool and blows bubbles, all dressed up in her clothes.
Actress Gabrielle Union recently posted the sweetest photo of her little daughter Kaavia on Instagram. In the clip, Kaavia is lying in the water with her clothes on while making bubbles; fans and followers absolutely loving it.
Without a care in the world, Kaavia decided to hop in the pool with her clothes on, even though mother Union claims to have told her not to. However, the happy look on her face screams that defying her own mom was definitely worth it.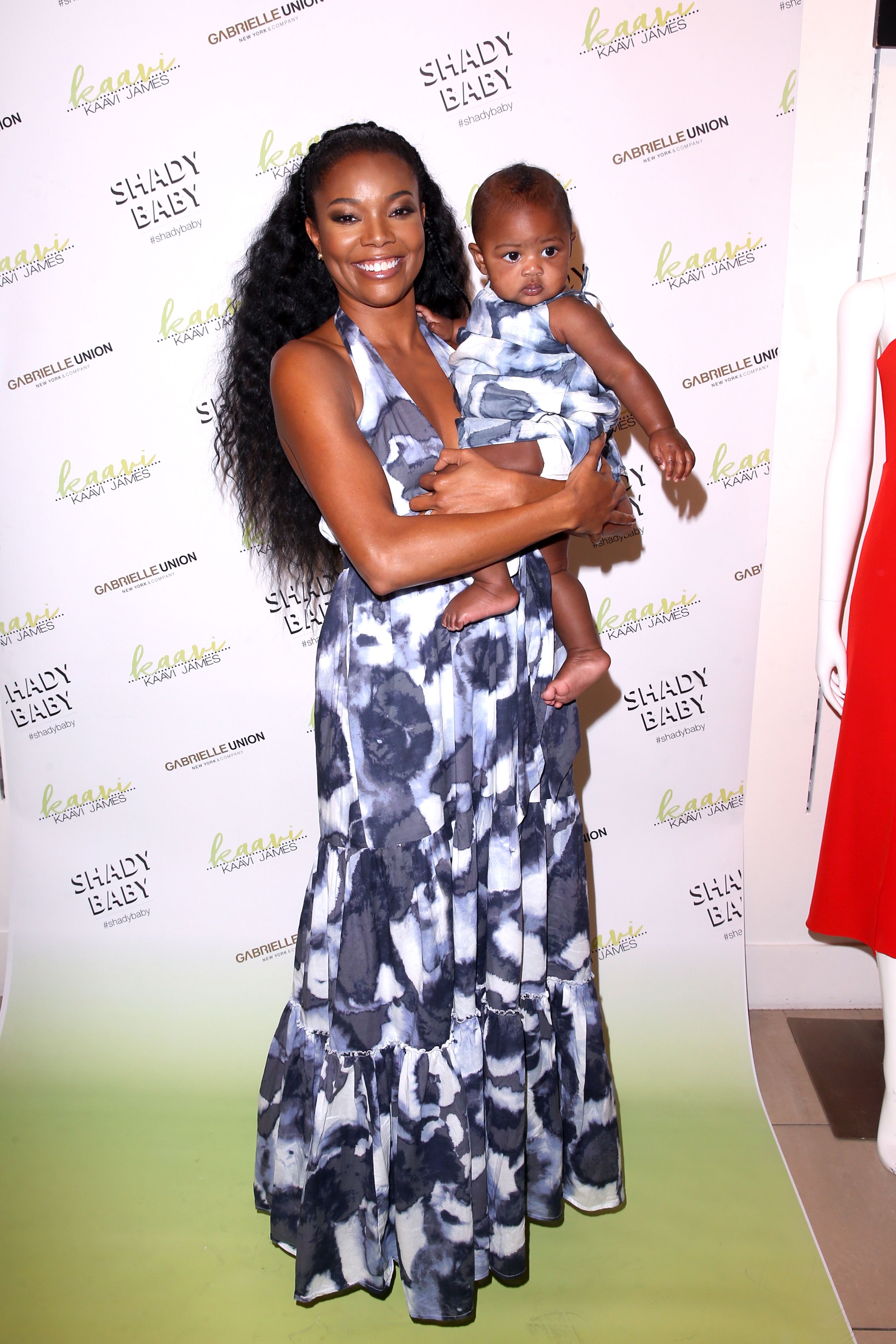 Kaavia James Union Wade and mother Gabrielle Union at New York & Company Store in Burbank launching Kaavi James Collection on May 09, 2019. | Photo: Getty Images
Kaavia has come to be a little bit of a sensation online due to the nonchalant looks she gives to the camera, which led to the (in-) famous name "Shady Baby". Union expressed this with the hashtag #ShadyBaby, with one follower writing:
"If who gives a dam was a person?."
In her caption, Kaavia's mother claimed that the little girl didn't listen to her when she told her it was time for a nap. Rather, the little one chose the route of rebellion and hopped in the pool with her clothes on.
Kaavia was dressed in all-blue from head-to-toe, matching the color of the swimming pool, which looked inviting glimmering in the sun. Following her bubble-blowing, Kaavia gave a small cheeky smile, completely satisfied with herself.
Speaking about her experience as a mother, Union said that time is flying by so fast.
A gust of remarks flew into the comment section, with fans either writing about her general "Shady Baby" demeanor or discussing how adorable Kaavia is. The video received a total of just over 490,000 views.
This isn't the only video of the baby showing off her no-nonsense attitude. Taking to her official Instagram account, a video was posted by mommy Union where Kaavia refused to share her food with anyone, the relevant caption reading:
"I needed this laugh today. Thought yall might as well. @kaaviajames ladies and gentlemen."
In the clip, Union, dressed all in pink, teases the little one, trying to get her to share her food with her. but Kaavia was having none of it. The mother, along with followers and fans, all laughed in unison at the tot's annoyed reaction.
It appears that Kaavia and her mother are super close, always taking pictures and videos together and then sharing them online. Last year, Union took to Instagram, sharing a pic of her and her daughter "sledding" in the backyard.
Having formed an ice ramp in the backyard for Christmas, Kaavia sat tightly between her mom's legs as they slid down it. Of course, even during the festive season, Kaavia is unimpressed, sporting that same nonchalant look.
Speaking about her experience as a mother, Union said that time is flying by so fast. There have been many road bumps along the way, with the mom struggling to balance her own personal needs while looking after Kaavia.
Union expressed that even though she sometimes struggles, she doesn't beat herself up, giving herself permission to be beautifully imperfect. In terms of husband and father Dwyane Wade, Union said he is very present as a dad.
Please fill in your e-mail so we can share with you our top stories!