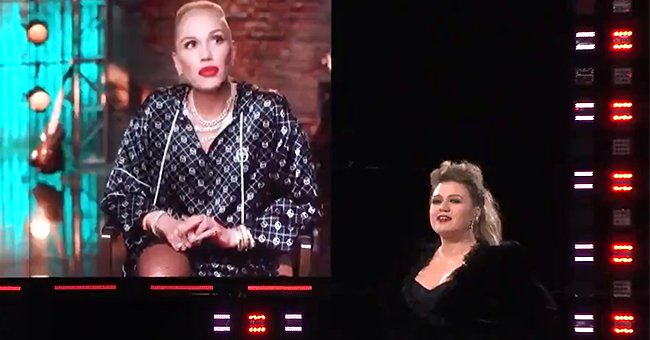 Twitter/kellyclarkson
How 'The Voice' Coach Kelly Clarkson Used Gwen Stefani to Steal a Contestant from Blake Shelton
Kelly Clarkson roped in former coach and Blake Shelton's fiancé Gwen Stefani to make sure that the contestant knew which coach to choose.
Monday night's episode of "The Voice" saw Kelly Clarkson get digitally creative to steal contestants away from her fellow coach, Blake Shelton, by using his fiancé against him.
Clarkson showed an amalgamation of videos put together in such a way that it would seem former coach Gwen Stefani supports Clarkson as the better coach on the singing competition.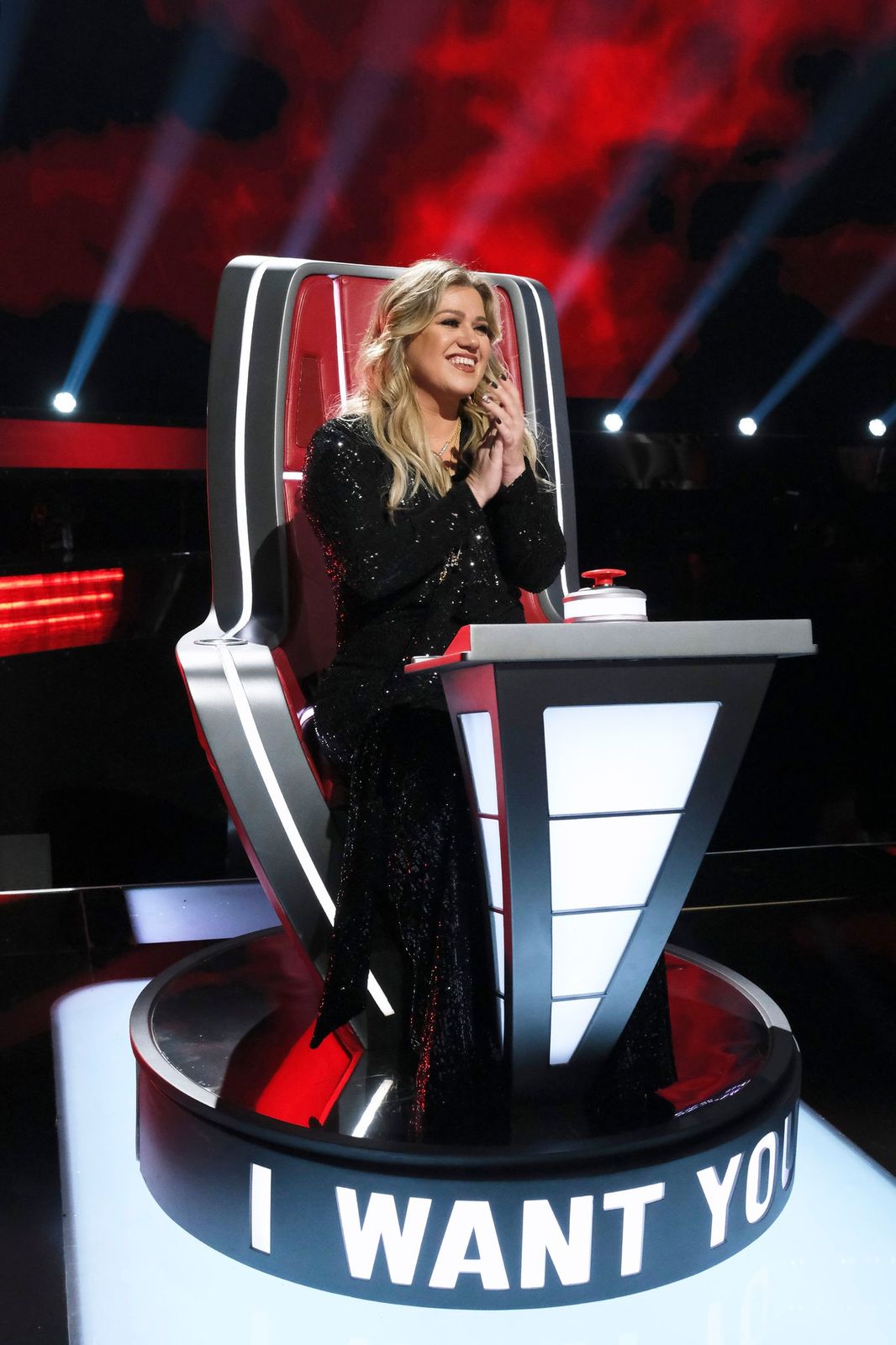 Kelly Clarkson on "The Voice" Blind Auditions Episode 1903 | Getty Images
The rivalry between the coaches on "The Voice" has reached an all-time high, with Clarkson employing top-notch editing skills, which stop just shy of deepfake to concoct a video of Stefani showing her support.
Clarkson was trying to win over the Texas native competitor Jordan Matthew Young when she decided to rope in Shelton's fiancé in an attempt to convince the singer to join her team over Shelton's. Clarkson stepped forward, saying:
"Blake loves this person and I think that this person should probably tell you who you should go with."
Clarkson's cleverly pieced-together video shows various clips of Stefani from her time on "The Voice," which are strung together to have her voice her support of Clarkson as opposed to Shelton.
Clarkson gave a goosebump-worthy performance of her fellow "The Voice" coach's song "Misery."
The video also has Stefani portraying her fiancé negatively as a coach, saying that chances of winning with him aren't too high. The contestant, coaches, and audience were in stitches over Clarkson's extreme efforts.
Despite her elaborate efforts to win over the country singer, Young choose the well-known country coach Shelton. Clarkson wasn't even in the contestant's top two choices as he said it was between Nick Jonas and Shelton.
Clarkson's unsuccessful efforts had Shelton celebrating his victory all the more, sharing that he was happy to come out at the top once more. Shelton bragged:
"It feels so good to beat Kelly, Nick, and Gwen. Clearly Jordan saw right through Kelly's manipulation and lies and made the right choice."
This isn't the first time that Clarkson and Stefani have been supportive of each other. Clarkson took to the stage during an episode of her talk show "The Kelly Clarkson Show" to perform a cover of one of Stefani's hits.
Clarkson gave a goosebump-worthy performance of her fellow "The Voice" coach's song "Misery," which is from Stefani's album "This Is What the Truth Feels Like."
The singer also performed one of Shelton's songs, "I'm Sorry," on her show, despite Shelton making fun of Clarkson's journey to music fame as the 2002 winner of American Idol.
Clarkson's winning title is something that she likes to make use of to convince competitors to join her team on "The Voice," something that her fellow coaches are unable to do.
Please fill in your e-mail so we can share with you our top stories!