Fans Outraged with a Cartoon by Charlie Hebdo of the Queen Choking Meghan Markle — See Comments
French magazine Charlie Hebdo's recent gruesome depiction of the Queen choking Meghan Markle has sparked social media outrage. Many find the cartoon's invocation of George Floyd's death offensive and distasteful.
Charlie Hebdo, a French satirical magazine, is under criticism after a Twitter user shared their recent cartoon illustrating their interpretation of Meghan Markle's racism allegations during her bombshell interview with Oprah Winfrey.
The cartoon depicted Queen Elizabeth II kneeling on Meghan's neck in the same manner in which a police officer killed 46-year-old George Floyd in May 2020.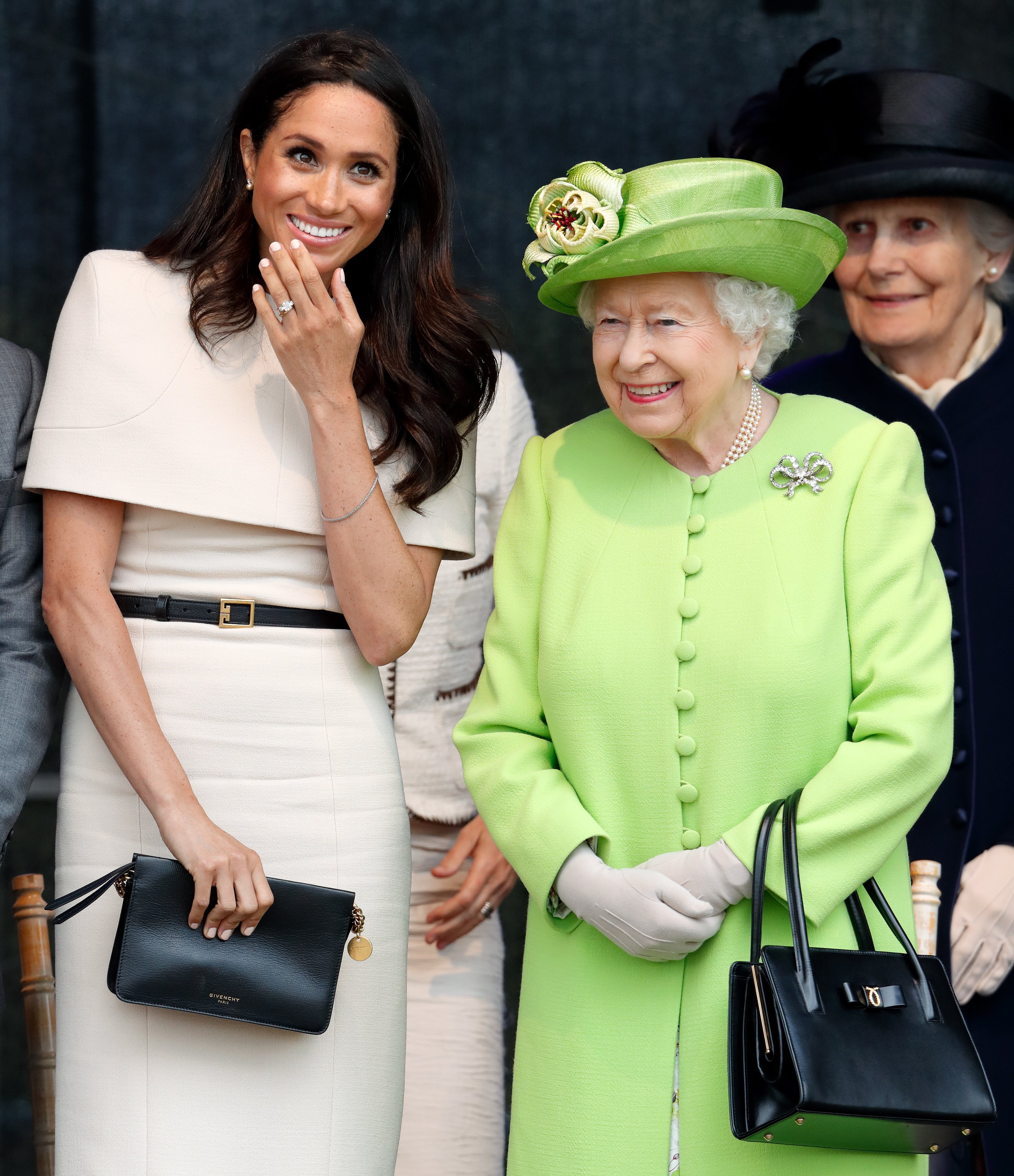 Nadine White, whose Twitter bio reads that she is a race correspondent at The Independent, shared the French cartoon along with an English translation of the copy. She followed up by expressing that she thought the cartoon was disgusting.
White was not alone in her opinion. Many other Twitter users were outraged by the cartoon and vocalized their sentiments against the magazine which they think took satire too far.
The Queen is an amazing person. She works very hard and served her xountry and people all her life. To depict my Queen and show the head of my country in this manner is definitely mean, thoughtless, and downright offensive to me and to millions of Brits.

— Ramesh Kallidai (@rameshkallidai) March 14, 2021
One person tweeted that the cartoon was "appalling and a huge giant leap too far," while another commented, "Disgusting, yet you'd still find people defending this in the name of Freedom of Speech and French Culture."
Many others agreed that the reference to Floyd's brutal death was uncalled for and simply disrespectful while also noting the unfair portrayal of the Queen who was not implicated in the racism allegations. 
I can't believe they thought it was appropriate to publish that, how can they not see how disrespectful that is towards Floyd. Being asked how dark your baby's skin will be is no where close to being the same as being murdered by a violent racist thug.

— Crystal P (@oceansnights) March 13, 2021
During Prince Harry and Meghan's tell-all with Winfrey, the couple opened up about why they stepped down from their roles as working members of the royal family and moved to the US.
The couple did not intend to damage the monarchy's reputation but only meant to tell their side of the story.
The couple recalled incidences where the royal family failed to protect Meghan and their son, Archie Mountbatten-Windsor, adequately. In a bombshell revelation, Meghan revealed that Archie's skin color had been a topic of conversation and concern.
This is so incredibly hurtful and disgusting. It trivializes the needless brutality George Floyd suffered in his last moments on this earth, and reduces Meghan's valid concerns about racism to a joke. This is not satire, it's straight up hate.

— Nuzhat S. Siddiqi (@guldaar) March 13, 2021
While the Duke and Duchess of Sussex declined to name the people who had been involved in conversations about Archie's skin tone, the mere mention of the concerns painted the royal family in a negative light.
However, a body language expert surmised that the couple did not intend to damage the monarchy's reputation but only meant to tell their side of the story and protect their soon-to-be family of four.
Meghan and Harry, who are expecting their second child, presented a united front throughout the two-hour sit-down with Winfrey, where they revealed their second child is a girl.
The Duchess has been waiting to have a daughter ever since she was an actress on the hit TV series, "Suits." She even splurged on a two-tone Cartier French Tank watch with the intention to pass it on to her daughter one day.