Tiffany Haddish Cries on Set as Operator behind the Camera Shares the News of Her Grammy Win
Tiffany Haddish recently shared a candid video of when she was told about her Grammy win, and it was indeed a heartwarming and emotional moment for the talented actress.
At the 2021 Grammy Awards held on Sunday, Tiffany Haddish won the award for Best Comedy Album, and now, the actress is showing fans the emotional moment she learned about her win.
In a newly released clip, Haddish is seen on set filming the CBS show "Kids Say the Darndest Things," where she was talking to two little girls.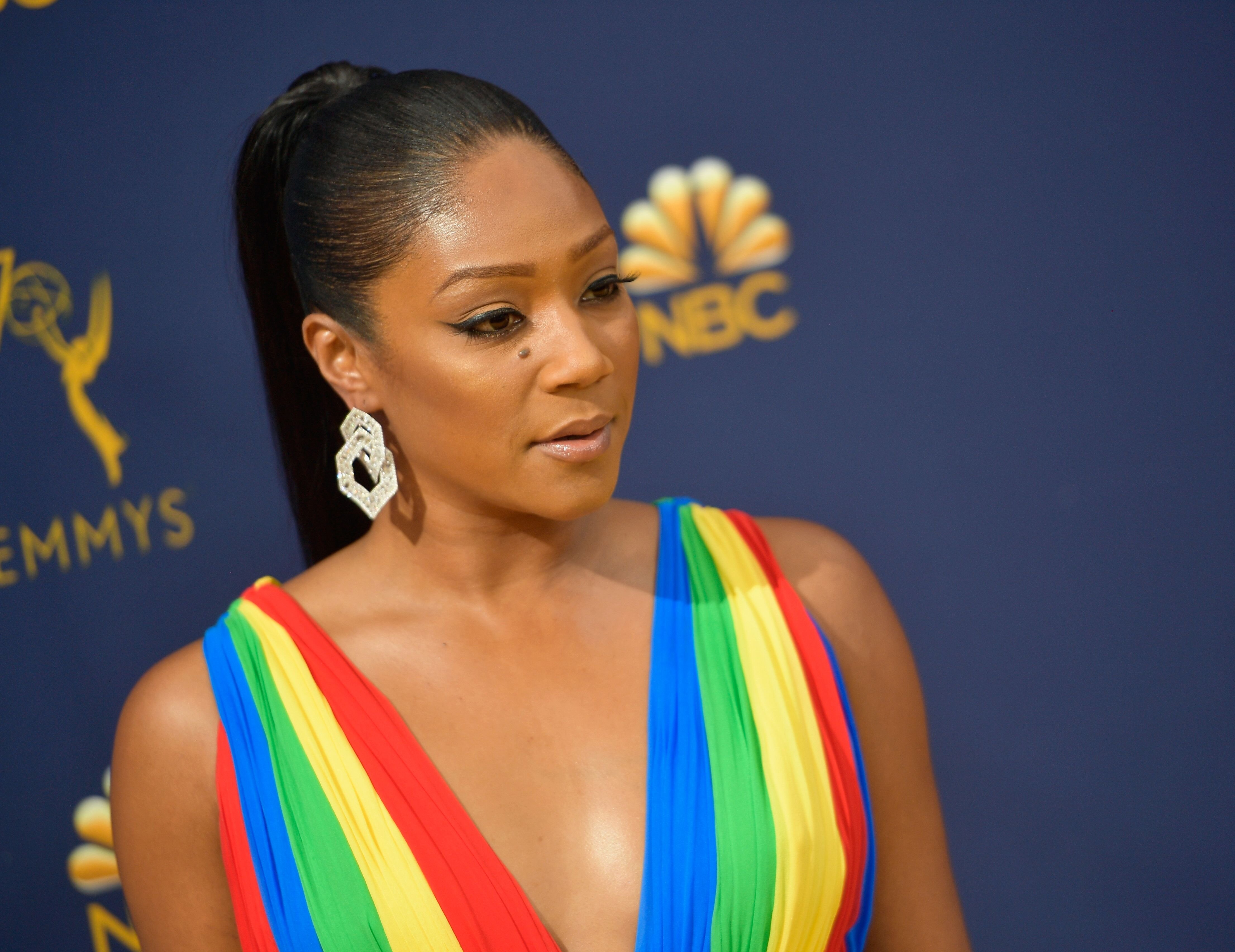 The video showed Haddish admitting that she was happy to be nominated for a Grammy. Through her in-earpiece, a producer, however, told the actress that she had just won.
In disbelief, she asked if the producer was being serious, to which he reiterated, noting that he was telling the truth. He then asked Haddish to share the good news with the kids.
Haddish, who was already emotional at this point, told the girls of her win and asked if they know that a Black woman had not won that category since 1986 when Whoopi Goldberg won it.
One of the girls responded, saying she learned it in Black History Month. A crying Haddish then explained that the win felt good and validated all the doubts she had about her talents in the past.
The actress had a difficult life before fame.
She concluded by noting that everything is possible, and the little girls proudly clapped in admiration of the actress's inspiring win and speech.
Haddish's latest achievement is not the first time she is breaking records in recent years. In 2017, the actress made history as the first Black female stand-up comedian to host the "Saturday Night Live" show.
The actress who landed her breakout role when she was cast as Dina in "Girls Trip" has done well for herself since getting shot into the spotlight a few years ago.
While Haddish's success story is only one of the numerous ones in Hollywood, hers is undoubtedly notable, seeing that the actress had a difficult life before fame.
However, despite the obstacles, Haddish has proved to many and herself that nothing is impossible. This Black queen is indeed an inspiration to many!