Tiffany Haddish Reveals Results of Her 30-Day Transformation Showing Slimmer Curves in Lingerie
Tiffany Haddish decided to take her health and fitness into her hands this year, and the results are absolutely phenomenal. Take a look at her latest transformation update.
Tiffany Haddish is ready! The comedian and actress makes dedication and hard work look attractive in every ramification — be it achieving career goals or fitness goals. Recently, she showed off the latter and wrote:
"Before my 30day transformation and after. Now #SHEREADY to build Muscle and Maybe shave my armpits."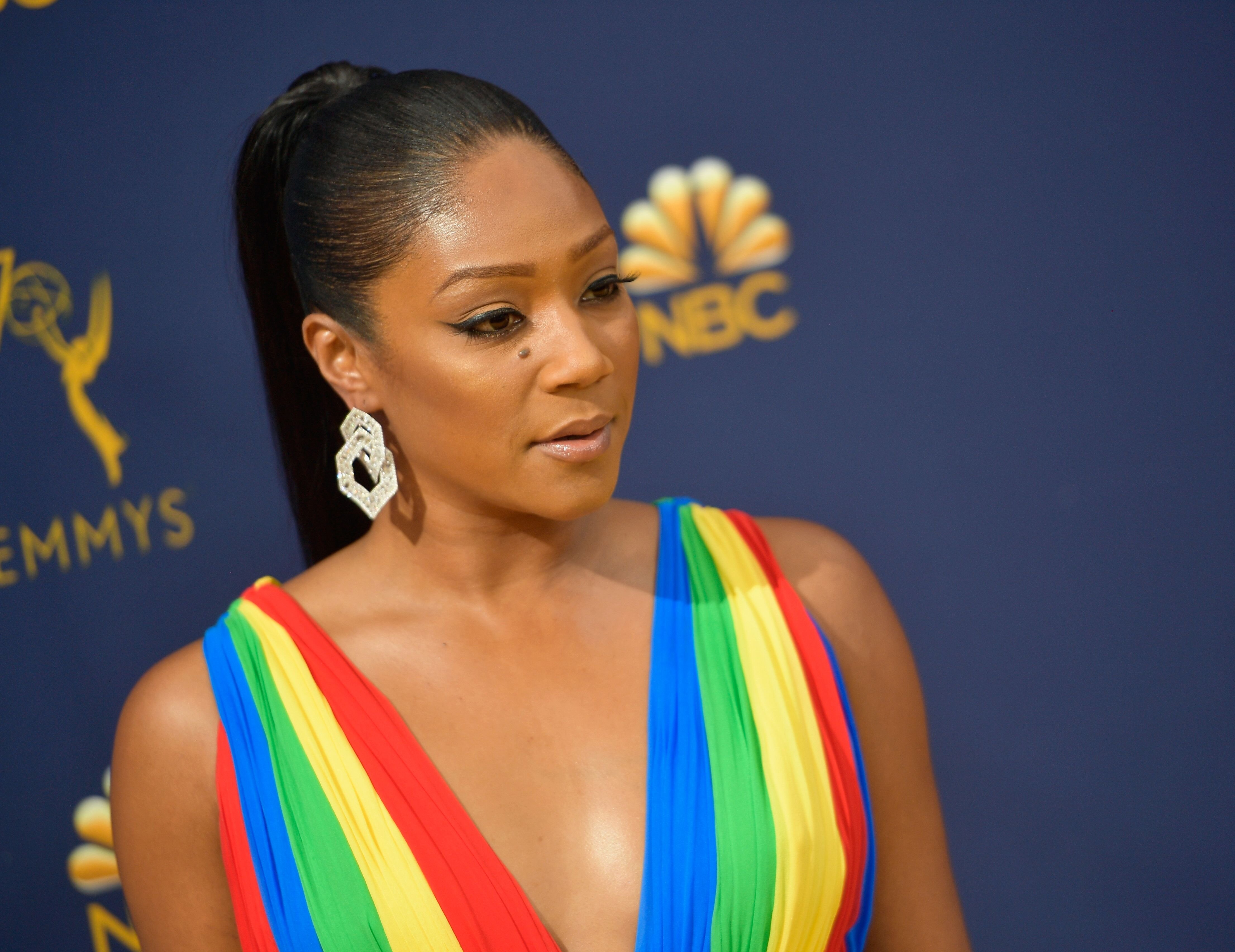 Haddish, who has put in a lot of work to lose weight and overhaul her diet and lifestyle, stripped down to her underwear to show fans her very impressive body transformation.
In the snaps, the 41-year-old looked absolutely fabulous and fit as she proudly displayed her trim figure in a black plunging bra. She paired her bra with matching high-waisted pants.
She placed a photo of her starting physique beside her recent picture, showing her fans the stark difference between her body before and her body now after she put in the work.
Upon seeing the spectacular transformation and how happy Haddish is with her new look, fans were delighted for her and took turns in the comments section to celebrate her achievement.
While crushing her fitness goals, Haddish has also been crushing many career goals, and she has become a queen of comedy.
Haddish has been on her health and fitness grind for much longer than the 30 days she spoke of in her Instagram post. In fact, she has been carrying her fans along since 2020.
In December, she opened up about her weight loss journey and how she was working on her body transformation over the pandemic. She exclusively said to People:
"They gave me this whole vegan menu, meals and stuff, and so I'm cooking for myself. For a gift, [Common] got me a chef."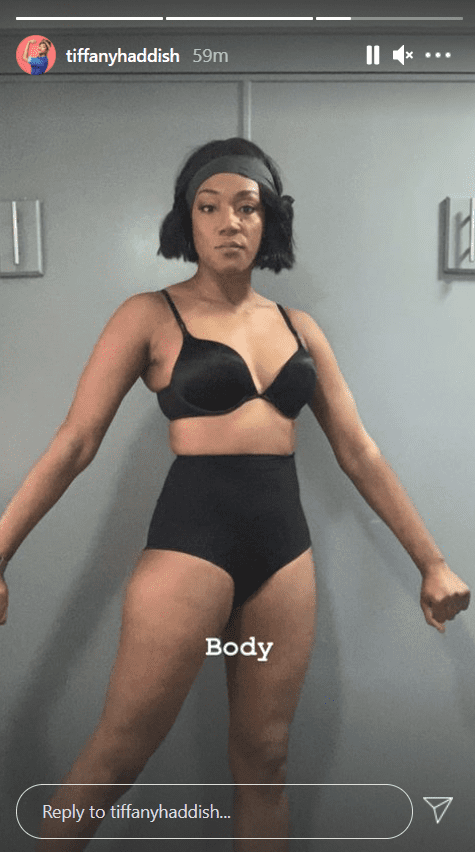 Common, who has been Haddish's boyfriend since 2020, hired the chef to help Haddish stay on track with her goals by making her juices and food that align with her weight loss program.
She hilariously admitted that she missed eating meat and shared her denied craving for some brisket. She later added that she would probably not ditch meat for good.
In October 2020, her fans got a glimpse of her working out in a now-deleted video shared on her coach's Instagram. With what was undoubtedly her game face on, Haddish worked hard in the gym. 
While crushing her fitness goals, Haddish has also been crushing many career goals, and she has become a queen of comedy. In a 2018 Vogue issue, the actress said she owed most of it to her tragic childhood and her need to find joy.
Haddish has certainly moved past her tragic childhood and then some, and her fans could not be any more inspired and proud of her.