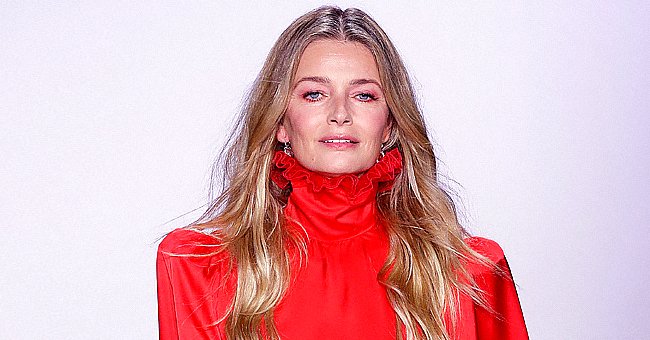 Getty images
Paulina Porizkova Enjoys Her Workout Dancing to Abba's 'Gimme! Gimme!' in a Tank Top & Leggings
Paulina Prizkova, 55, didn't look a day over 18 dancing away to Abba's "Gimmie! Gimmie!" as part of her workout. She filmed her new exercise routine in her bedroom and shared the clip of herself dancing and flailing her arms happily.
Paulina Prizkova was in a black pair of leggings and a black tank top and wore her hair pulled up in a ponytail. She prances around playfully in the video, trying to follow the instructor's steps.
The supermodel looked fit and jovial in the video, after facing many struggles when her husband died in 2019, leaving her nothing in his will as she didn't sign a prenuptial agreement.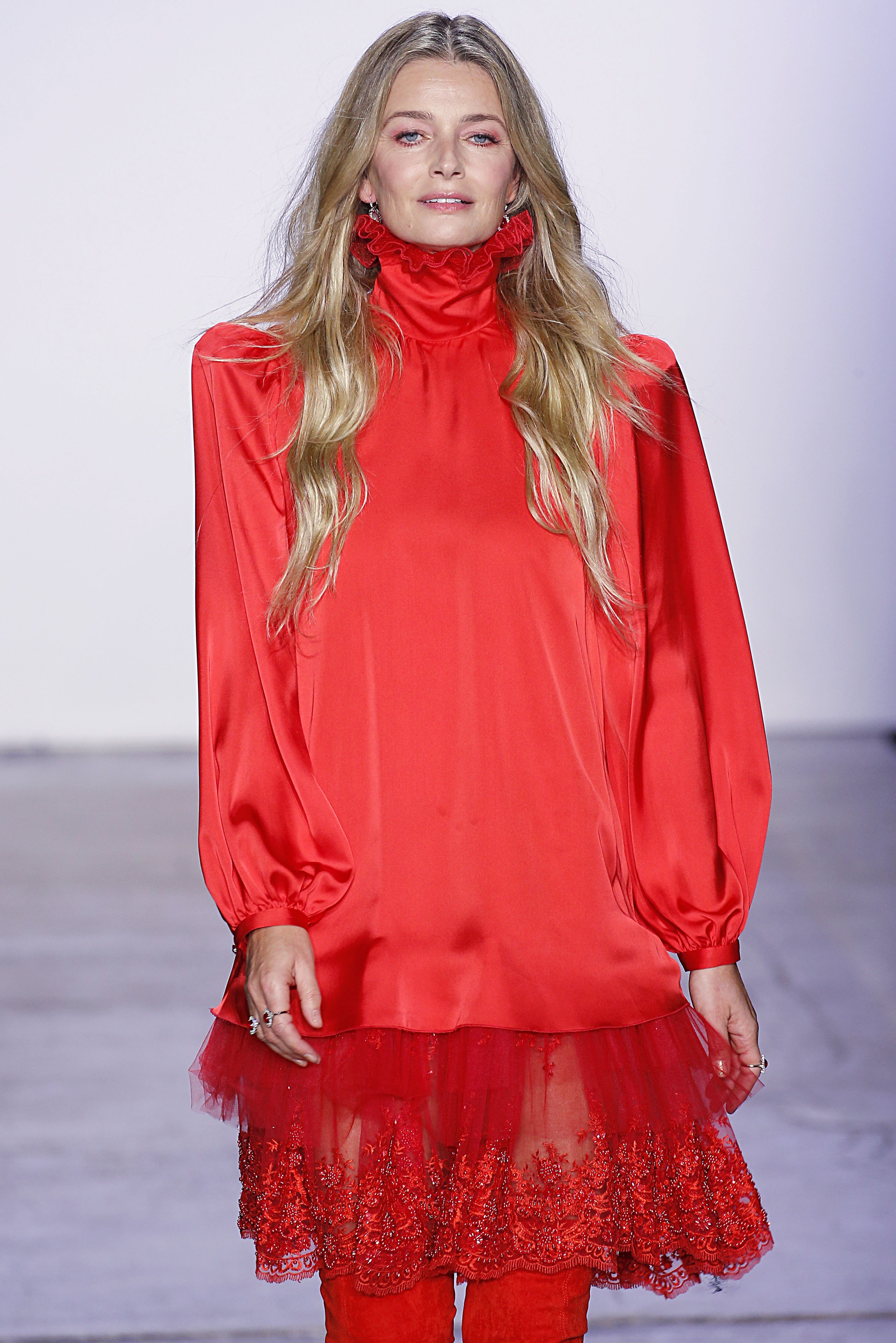 Paulina Porizkova pictured on the runway for the Jiri Kalfar Ready to Wear Fall/Winter 2019-2020 fashion show, 2019, New York City. | Photo: Getty Images
PORISKOVA BEST MOM TO SONS
When the stunning model isn't spinning around shuffling her feet to the beat, showing off her dance moves, she's bonding with her sons, Jonathan and Oliver. In her dance post, she said,
"Also, as much as I love to dance-I always lose interest in dancing when I don't like the music."
Poriskova may be parading her sexiness all over Instagram of late, but in her life away from the camera, she's being the best mom to her two sons.
PORISKOVA ON LOVE AND MONEY
Poriskova was married to Ric Ocasek for twenty-eight years and separated in 2018. They had Jonathan and Oliver. She didn't sign a prenup only to find that Ric left her nothing in his will. She felt betrayed, advising women to make sound financial decisions when in love.
She thought they would go on loving each other for the rest of their lives.
Poriskova went through a tough time, having to beg for friends to support her. Poriskova believes that everything she went through, was easily avoidable and that it was based on not misfortune but rather, she felt, on her own stupidity.
Poriskova and the Rock Star got married in 1989 and welcomed their first child together, Johnathan, in 1993. Their second son, Oliver, was born in1998. However, they split after 28 years together in May 2018.
In a post on her Instagram, Poriskova realizes that the love between her and Ric started with a betrayal, of his then-wife, and ended with betrayal.
PORISKOVA HEALS FROM LOSS
In one Instagram post, the ABBA loving Poriskova said she thought they would go on loving each other for the rest of their lives. Sharing an old black and white photo of her and her late husband in a casual embrace.
Poriskova is slowly opening up about the "painful process" she underwent, in an effort to help others. Poriskova only responded gracefully to the ordeal sharing nice memories about him and their family.
Poriskova and Ric continued to live together while raising their kids despite their separation. However, they hadn't finalized their divorce and were still married by the time he passed on.
Regardless of how her marriage ended, Poriskova is enjoying herself on social media, with the help of ABBA, and focusing on raising her two sons the best way she knows how to while still looking happy and healthy.
Please fill in your e-mail so we can share with you our top stories!