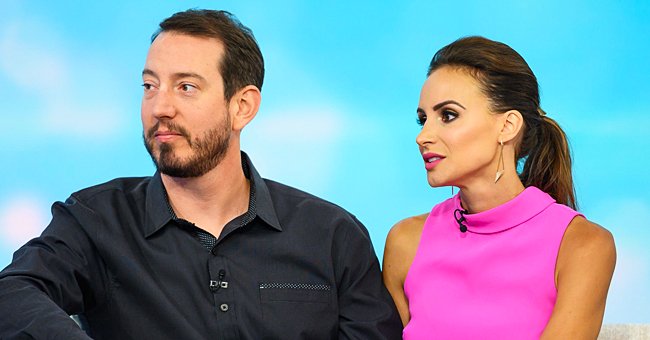 Getty Images
NASCAR's Kyle Busch Scoops up His Wife Samantha as They Enjoy Love in the Desert
American car race driver Kyle Busch and his wife Samantha pulled at heartstrings on social media as they showed off how they have been enjoying love while lounging in the desert.
NASCAR star Kyle Busch and his wife, Samantha, warmed the hearts of many fans on her Instagram timeline after they showed off how they have been indulging in their couple getaway.
The pair looked nothing short of radiant, basking in each other's attention, as they looked to be engrossed in their own romantic world. The location attached to the snapshot showed the lovebirds were at Glamis Sand Dunes.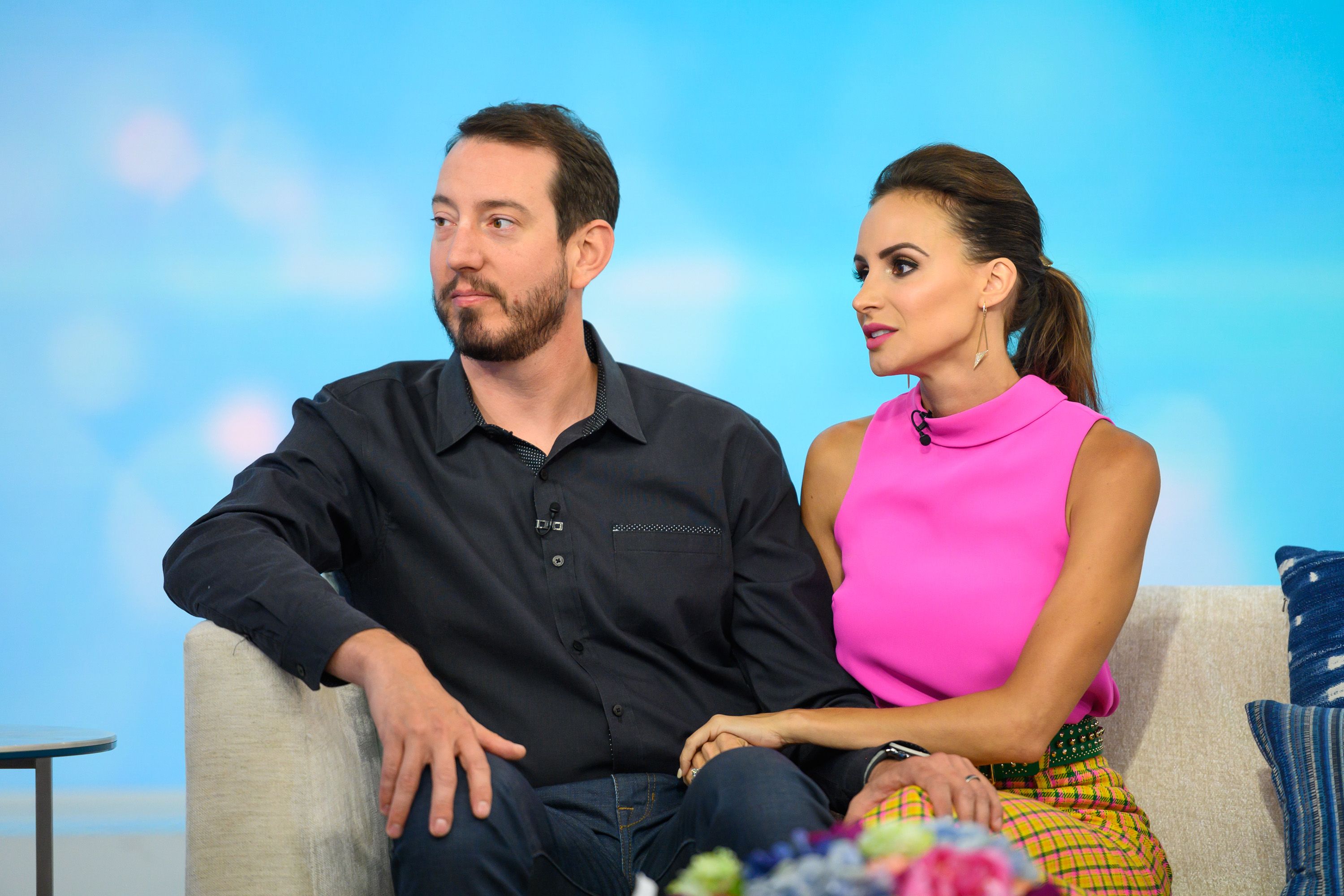 Kyle and Samantha Busch at Today - Season 68 on Tuesday, April 23, 2019 | Photo: Getty Images
Kyle scooped his wife up while she had one leg stretched out in front of the other. The sports star looked tall and handsome in a white T-shirt and pair of jeans. Kyle completed his casual but chic glam with a face cap turned to the back.
Last December, [Samantha and Kyle] had yet another negative result concerning their quest to have a second child.
Samantha rocked a white tank top and a pair of figure-hugging jeans trousers with a pair of hoops. The couple completed their romantic snapshot with sweet smiles. Samantha wrote in her caption:
"Love in the desert."
Kyle and his wife are undoubtedly supportive lovebirds who have been through quite some struggles when it comes to infertility issues. Through their infertility journey, and struggles the couple has been candid.
Samantha and her NASCAR driver spouse have been quite open on social media sharing intimate images of their IVF process and the moments they would get negative news.
Last December, the couple had yet another negative result concerning their quest to have a second child. Samantha and her spouse showed fans how they got a surrogate, but the pregnancy result came out negative.
The pair welcomed their first child, Brexton, in 2015 after undergoing several IVF treatments. The pair were open about the difficult situation of trying to have a baby.
Once while she talked about motherhood struggles, Samantha, 34, explained that trying to have a child was the hardest thing she had ever done. Having to handle up to ten negative pregnancy tests took its toll on her, but she stood strong.
While Samantha thrives on "Racing Wives," her spouse
reaches for milestones on the racing course.
Over the years,
Kyle
has been known for his ruthlessness while racing, which has gotten him to the high echelons.
Please fill in your e-mail so we can share with you our top stories!