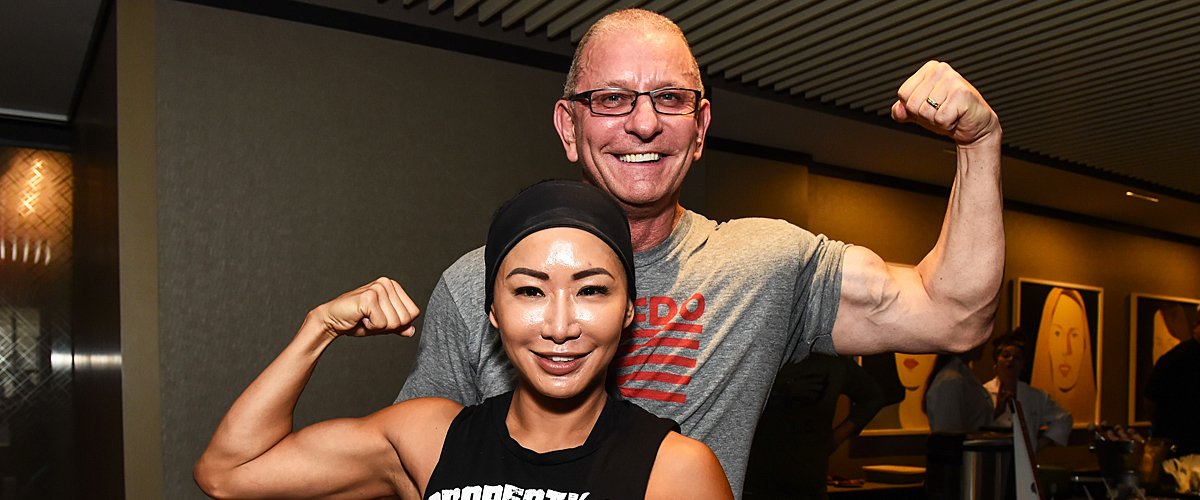 Getty Images
Get to Know Gail Kim — Chef Robert Irvine's Wife and a Professional Wrestler
Gail Kim is a retired professional wrestler known for her jaw-dropping maneuvers on the wrestling pitch. She is also known as Chef Robert Irvine's longtime wife— find out more about their romance here.
Gail Kim is a Korean-Canadian professional wrestler famous for her achievements in the WWE and TNA. The talented athlete is quite feisty in the ring; however, there is more to her than her career as a wrestler.
The beautiful woman is happily married to one of the most famous men in the food industry. Her husband, Robert Irvine, is a world-class chef and an authority in fitness.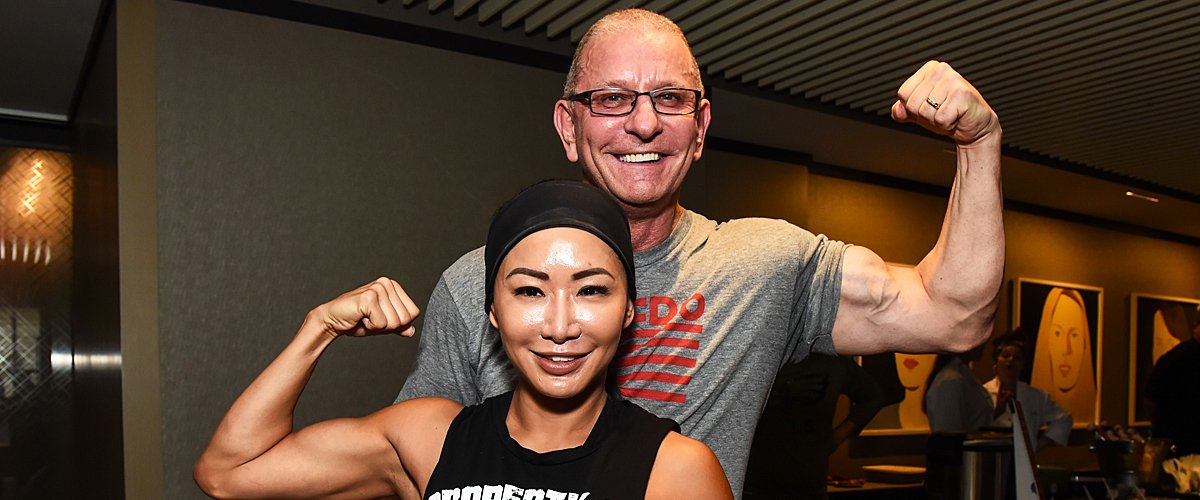 Robert Irvine and wife Gail Kim pose during Fit & Feast at The Langham New York on October 12, 2019 | Photo: Getty Images
Kim and Irvine make a very powerful and complementary couple. Find out how the pair came to be and discover the full extent of Kim's impact on the revolution of women's wrestling.
HOW IT STARTED
Robert Irvine's wife, Gail Kim, was born with a natural affinity for athletics, and growing up, she would often participate in a variety of sports, including basketball, soccer, volleyball, baseball, and badminton.
She attended high school at York Memorial Collegiate Institute. She was later enrolled in the University of Toronto, where she majored in kinesiology— the study of the science behind human movement.
Kim did not complete her course at the university. Instead, she chose to transfer to Ryerson University, where she changed her major to nutrition.
She did not feel intimidated by him, even though he could be quite domineering.
HER WRESTLING DEBUT
Robert Irvine's wife, Gail Kim, had her wrestling debut in December 2000, wearing a mask that identified her as "La Felina." She fought uniquely, and under this guise, participated in several wrestling tournaments.
Some of them include the Apocalypse Wrestling Federation in Toronto, the Northern Championship Wrestling in Quebec, the Insane Wrestling Federation in Detroit, and the Wild Samoan Afa's WXW promotion in Pennsylvania.
She continued that way for two years before eventually switching to her name and signing a developmental deal with WWE. By that time, Gail Kim had truly become a wrestler.
HER TIME IN THE TNA
Gail Kim joined TNA in 2006. During her first match on June 9, 2006, she lost to Traci Brooks. That did not stop her from going on to become the first TNA Knockout's Champion.
She reportedly beat the top Knockout from Awesome Kong to Angelina Love in her first tenure as champion. The talented fighter even received Knockout of the Year. For all her success as a female wrestler, Gail left TNA in a less than satisfactory manner.
She lost to Awesome Kong in her last match, but her impact is unmistakable. She undoubtedly cemented the role of women in the TNA roster through her episodes with Ms. Jackie and Sirelda.
HER RETIREMENT
Kim hung her wrestling pants in 2018 after she suffered a back injury that left her unable to perform at peak level. Despite her retirement, she has remained relevant in the dynamics of the sport and has become a producer with Impact Wrestling.
THE GROOM-TO-BE
Kim is happily married to Robert Irvine, a man of many titles. He is a talented chef, fitness expert, entrepreneur, and TV personality, among many other things. Irvine has a huge love for the nation's military.
Being a soldier at heart, he found a way to help veterans via a foundation he built in 2014. He attends troop rallies and is known to tour regularly with the USO. The talented man is also a member of the board of directors of The USO's Metro chapter.
HIS RELATIONSHIP WITH KIM
Kim's relationship with Irvine can be traced back to their first meeting on the set during the filming of a special episode of his show "Dinner: Impossible."
The show ran for seven seasons, and Irvine channeled the success into a spinoff titled "Restaurant: Impossible." The show was a success, and it is still airing even today. Kim and Irvine worked side-by-side during the special episode shooting.
Irvine, who has nerves of steel, was glad that she did not feel intimidated by him even though he could be quite domineering. The pair started talking shortly after— it led to a proposal and, eventually, marriage.
THEIR WEDDING
Irvine himself reportedly handled the whole affair. The only thing he let his bride do was to pick her wedding dress— it was worth it. Irvine invited many of the best cooks worldwide, including Masaharu Morimoto.
Morimoto made the sushi, and Michael Chiarello prepared the fresh mozzarella. His best man was Guy Fiero, and he was responsible for catering the rehearsal dinner.
There is little doubt that Irvine and Kim were made for each other. Not only do they have similar interests, but they are also both ready to make sacrifices for one another— just like Kim did when she refused to become fully vegan because of her chef husband. Now that's love.
Please fill in your e-mail so we can share with you our top stories!