Kate Middleton Steps Out with Prince William Ahead of St Patrick's Day in Shamrock Green Outfit
Ireland celebrates St. Patrick's and received well wishes from its friends from around the globe, including Prince William and Kate Middleton. They made a surprise public appearance to celebrate with Ireland. 
Every year, March 17 marks a special day in Ireland's history as it is the day the country celebrates St. Patrick's Day, commemorating the arrival of Christianity in Ireland. 
This year is no different and though the COVID-19 pandemic may dampen celebrations, many friends of Ireland, including US President Joe Biden, Canadian Prime Minister Justin Trudeau, felicitated with the nation.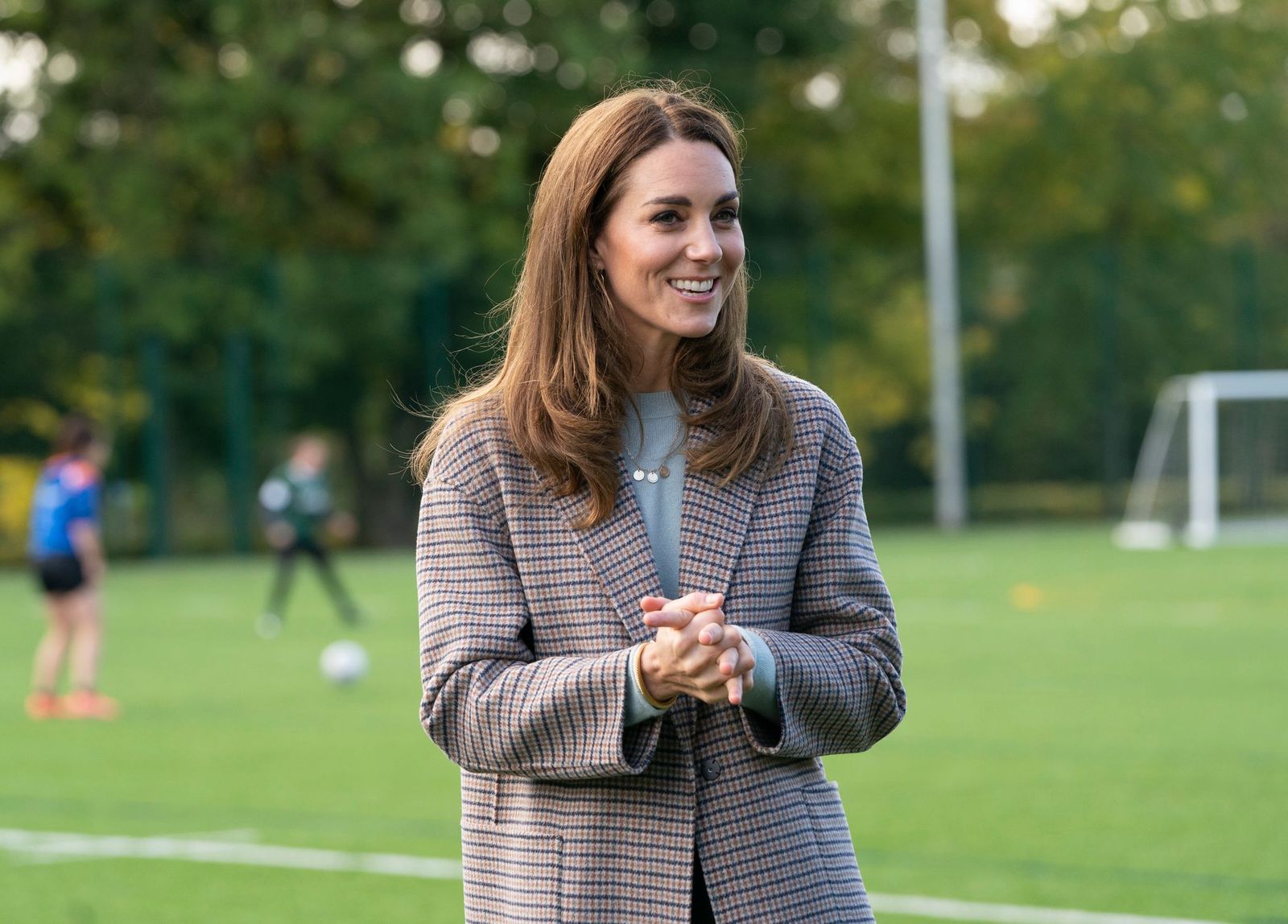 Irish Foreign Ministry shared a 5-minute video on YouTube to mark its national day, showing several world leaders' messages. The video also included a message from the Duke and Duchess of Cambridge, Prince William, and Kate Middleton. 
Prince William began the couple's message to Ireland by speaking in Irish. He said, "Beannachtai na Feile Padraig oraibh," which translates to "Happy Saint Patrick's Day." Kate added, 
"We're delighted to wish you all a very Happy St Patrick's Day."
After his wife's introductory message, William joked about her getting the easier part of their message. The couple went on to express their happiness for the people of Ireland. 
They said they were thrilled to have visited the country just over a year ago, a few weeks before the advent of the COVID-19 pandemic. 
St. Patrick's Day is one of the events that royals have to look forward to in an event-filled 2021 for the royal family
William and Kate added that the warm reception they received during their stay was a testament to the friendship and strength of the relationship between Ireland and the UK. 
They hoped Ireland get to celebrate their day safely amid the pandemic and signed off by wishing them "Happy St. Patrick's Day." While the couple's message was welcomed, Kate's outfit during their appearance caught the eye.
The duchess wore an emerald green boucle jacket and her Daniella Draper shamrock necklace. She looked good in green, which is always the case whenever she appears in outfits of that color.
Color expert Gabriella Winters has said the duchess is fond of green outfits. St. Patrick's Day is one of the events that royals have to look forward to in an event-filled 2021 for the royal family.
This includes Queen Elizabeth's 95th birthday and her husband, Prince Philip's 100th birthday celebrations coming up on April 21 and June 10, respectively.
Earlier in the month, Kate joined the rest of the world in celebrating International Women's Day. She shared a video where she highlighted the achievements of the 21-year-old Jasmine Harrison, who is the youngest woman to solo row the Atlantic.