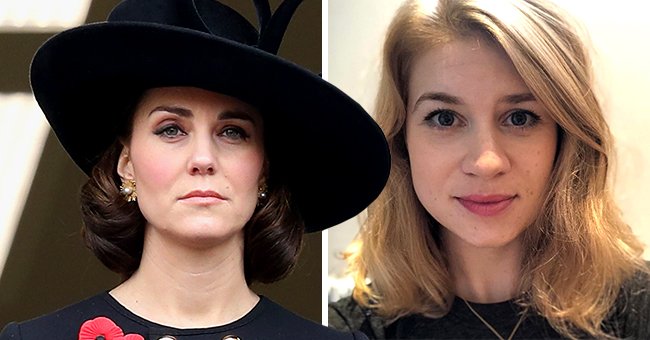 Facebook/severard. | Getty Images
Sarah Everard's Disappearance — Facts on the 33-Year-Old Woman Kate Middleton Paid Tribute To
Find out all the information about Sarah Everard, a woman whose remains were found in woodland in Kent after she was reported missing on March 3.
Britain has been in mourning following the death of Sarah Everard, a 33-year-old woman who went missing while walking from a friend's home in Clapham, South London, on March 3. Everard was walking to her home in Brixton when she went missing.
Her remains were later found in woodland in Kent. More than a week after her disappearance, a police officer has been arrested in connection with her kidnap and murder. Find out all the details of Everard's death.
Everard was 33 years old at the time of her tragic passing. She resided in Brixton, South London, but was a York native. She was reported to have graduated from St. Cuthbert's Society at Durham University in 2008.
After her graduation, she moved to London, where she worked as a marketing executive. Everard was last spotted in a green rain jacket, which matched with navy pants and multicolored sneakers.
Reports say Everard called her boyfriend, Josh Lowth, for 15 minutes before she went missing. Her dad, Jeremy, is a professor of electronics at the University of York, while her mother's name is Sue.
The deceased's parents traveled down from their home in York to London to help search for their daughter. They were joined by her brother James, and sister, Katie. The bereaved family said it was out of character for Everard to disappear the way she did.
Rose Woollard, who Everard met during her days at Durham University, described her as a beautiful, thoughtful, and kind person, adding that she was looking ahead to starting her new job as a marketing executive.
WHAT HAPPENED TO EVERARD?
The deceased vanished on her way back from her friend's flat in London on Wednesday, March 3, 2021. Reports believe she walked through Clapham Common towards her residence in Brixton.
The journey usually takes about 50 minutes. Everard was last sighted on a doorbell camera as she walked along A205 Poynders Roads towards Tulse Hill at about 9.30 pm on the night she disappeared.
Three days after her disappearance, the London Metropolitan Police raised the alarm as Everard had not contacted any of her friends and family. The police also released a CCTVC photo of her.
On March 9, the police announced that it had arrested a serving Metropolitan officer at a Kent property in connection with Everard's disappearance. The police released no additional information on the suspect.
It also said it arrested a woman who was suspected of assisting an offender. A day after the announcement, cameras captured detectives searching a house in Deal, Kent, and woodland near Ashford.
That same day, police revealed the identity of the arrested Metropolitan officer as Wayne Couzens, 48. It said the officer was arrested on suspicion of kidnap on March 9 and had been further arrested on suspicion of murder.
There was also a separate count of indecent exposure. According to the police, Couzens was a member of the Parliamentary and Diplomatic Protection Command, responsible for guarding the Westminster estate, including the Palace of Westminster.
On the evening of March 10, Cressida Dick, the Metropolitan Police Commissioner, announced that officers had discovered human remains while searching woodland in Ashford. On March 12, the police confirmed that the body found was Everard's.
REACTIONS TO EVERARD'S MURDER
Following the discovery of Everard's remains, there has been an eruption of outrage in Britain, with protesters storming the streets demanding that women should be made to feel safe on the streets.
Duchess of Cambridge, Kate Middleton, took part in the national outcry over Everard's demise. The 39-year-old stopped by on Saturday, leaving flowers at the deceased's memorial in Clapham Common.
A royal source said Middleton wanted to pay her respects to Everard and her family and remembers what it feels like to walk around London at night.
Saturday's vigil, which was led by a group called "Reclaim These Streets," sought to honor Everard while objecting to police instructions that women should stay home to be safe.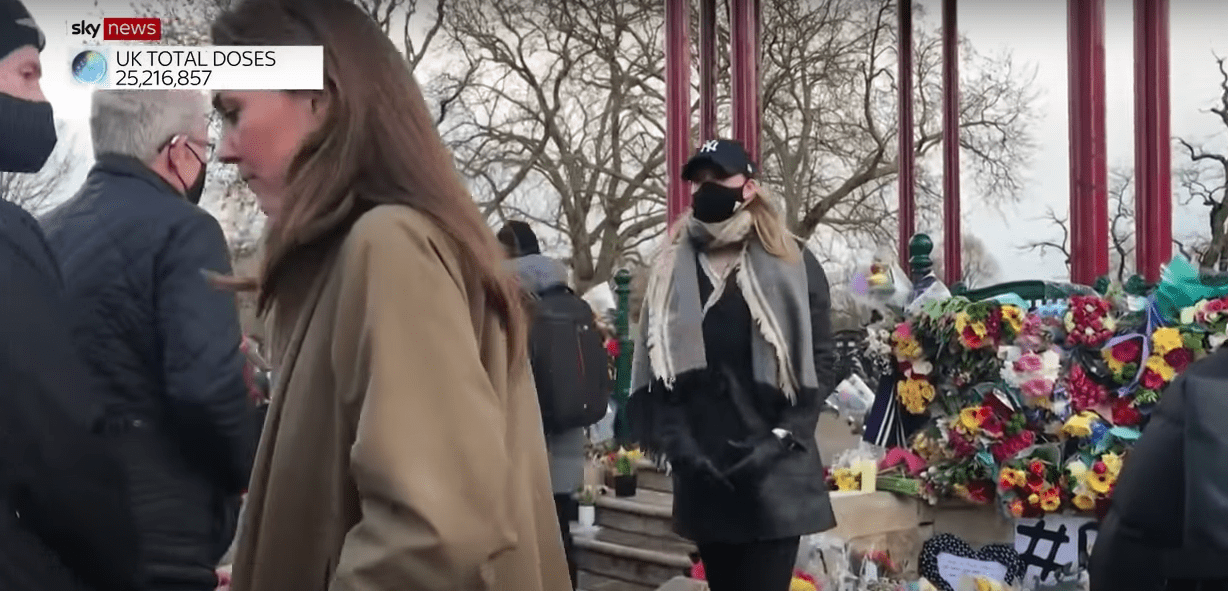 Screenshot of Kate Middleton visiting a memorial, as reported by Sky News. | Source: YouTube/SkyNews
HOW ARE INVESTIGATIONS GOING?
The officer suspected of being behind Everard's death, Mr. Couzens, appeared in court on March 13. Meanwhile, the woman arrested in connection with the investigation was released on bail and is due to return to a police station in April.
It is not immediately clear if Couzens commented on his charges or retained a lawyer to do so on his behalf. Britain will be waiting to see how developments unfold.
Please fill in your e-mail so we can share with you our top stories!