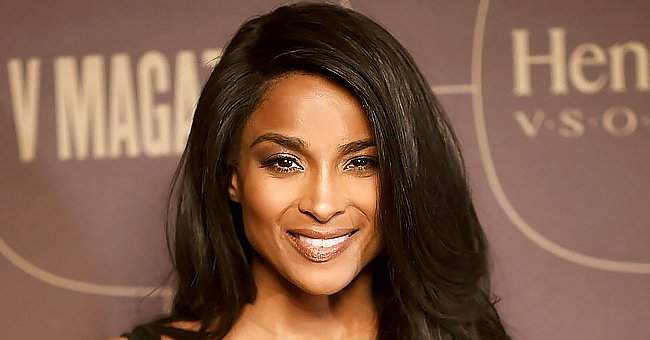 Getty Images
Ciara Snatches Fans' Hearts Showing Her Beautiful Skin & Dreads as She Poses in a Furry Blanket
Mother of three and singer Ciara has still managed to keep her body on point after three children, showing off her glowing bare shoulders in a recent Instagram snap and grabbing the attention of hundreds of thousands of followers.
Not only is Ciara a talented singer and dancer, but she also has a beautiful body, skin, and hair. She recently took to social media posting a picture on Instagram showing off all these assets while posing in a furry blanket that covered up her bust.
Ciara looked ethereal as she held the blanket up, just covering her breasts, while her gorgeous brown shoulders glowed against her mixed and matched golden dreadlocks. She stared deeply into the lens with her dark and "come-hither" eyes.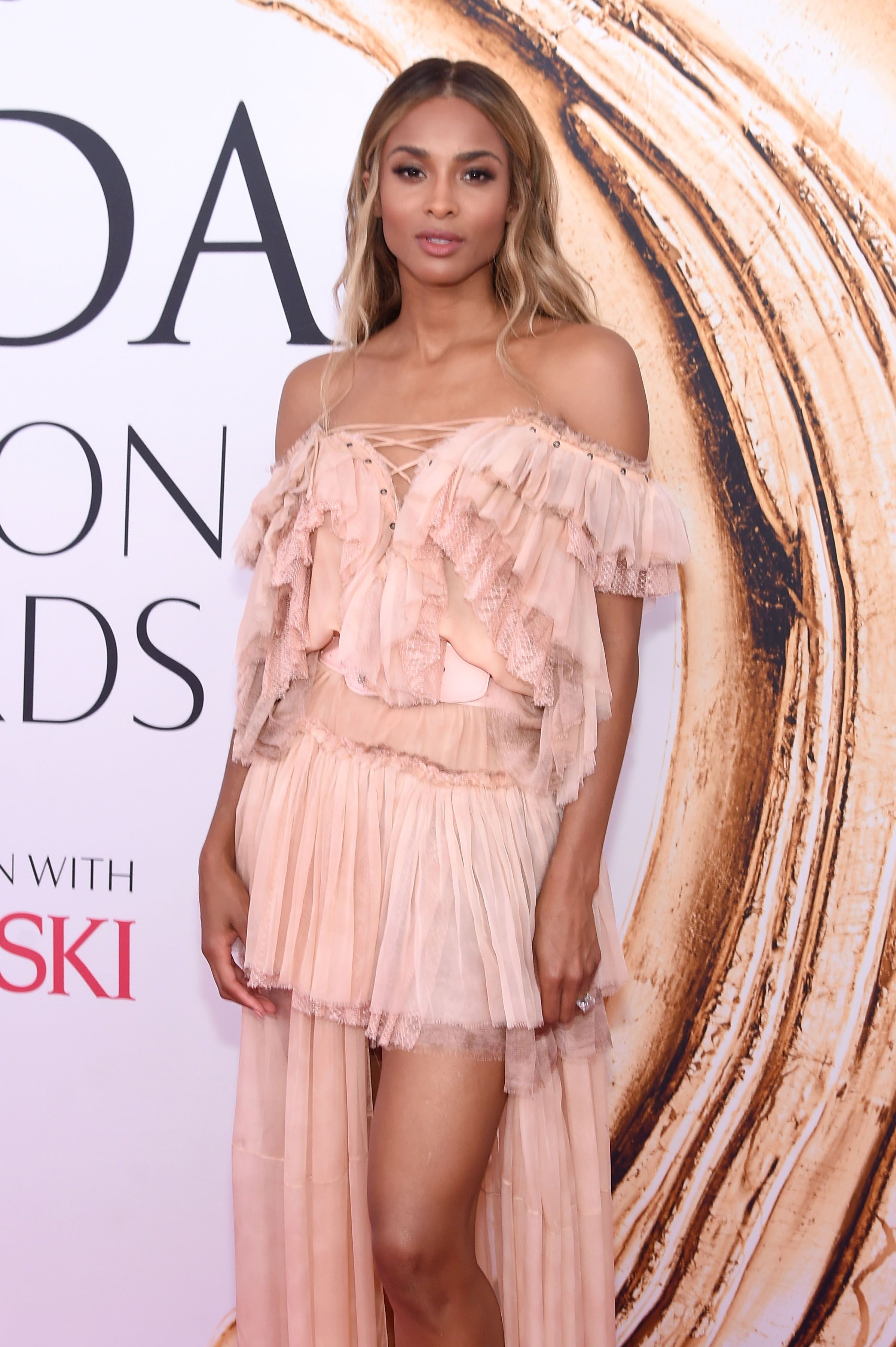 Ciara at the 6 CFDA Fashion Awards on June 6, 2016 in N.Y. | Photo: Getty Images
QUEEN OF DREADS
The furry white blanket matched the general essence of the "sexy yet innocent" theme playing its way throughout the shot as if Ciara was just giving the audience a tiny flirtatious peek at her toned body - but not too much. One follower commented:
"Can I know who did thisssss hairstyle on you damn ?!!!??????."
The comment is not untrue, as her golden, white, and dark brown dreadlocks gleamed against her skin, elegantly pushed into a type of half-top bun. Her tresses flowed down, gracefully resting on what appears to be a couch.
QUEEN OF JEWELRY
Ciara's silver jewelry also matched her color scheme, from the multiple shades of her dreadlocks to her gorgeous skin itself. The necklace highlighted her exquisite collarbone and shoulders as she lifted her head slightly for a better view.
Ciara claimed that she reached her goal weight by exercising three times a day.
The comment section was abuzz, with followers and fans complimenting Ciara on every aspect of her look, from her skin to her hair and much more. As a whole, this post reached the height of popularity, gaining just under 300,000 likes.
PARENTING QUEEN
Beyond being a singer, dancer, and all-around superstar, this celebrity is also a doting mother and adoring wife, where she married famed quarterback Russell Willson. Speaking about her experience as a parent to three children, Ciara said:
"It's made me not sweat the small stuff. I think [being a mom] gives you more compassion in life, and more love in your heart."
She continued, stating that her kids make her want to provide and spread much more love. She doted that putting a smile on a little child's face was one of the best feelings one could ever experience.
BIRTHING QUEEN
Win is the youngest of Ciara and Wilson's three children; they welcomed him into the world on July 23, 2020. Speaking about her birthing experience, she gushed that her quarterback husband was the perfect partner to have around.
She expressed that Wilson took on many roles while she was giving birth to her son. Not only was he the cameraman throughout the whole journey, but he also helped pull out little Win when the time came to do so.
Most mothers, such as the famed Ciara herself, try to eliminate those extra post-partum pounds. After the birth of Win, Ciara set a goal to do just that, and, as a result, lost 28 pounds in around the space of about five months.
After her birth to her daughter, 3-year-old Sienna, the singer claimed that she reached her goal weight by exercising three times a day. She said that she would do it between her other responsibilities such as breastfeeding and eating.
Please fill in your e-mail so we can share with you our top stories!