Meghan Markle & Kate Middleton's Rocky Relationship — Going down Memory Lane
One celebrity relationship with rumors swirling for a long while is between the Duchess of Sussex, Meghan Markle, and Duchess of Cambridge, Kate Middleton. Here is a timeline of the dynamics of their relationship.
Many would attest to the heresies about the relationship between the royal wives, Kate Middleton and Meghan Markle, pointing to speculations that the duo has a somewhat rocky rapport.
However, there seemed to be a revealing moment during the recent tell-all interview with Oprah Winfrey. Markle noted that the press played a big part in making her and Middleton look like they had a magnified feud.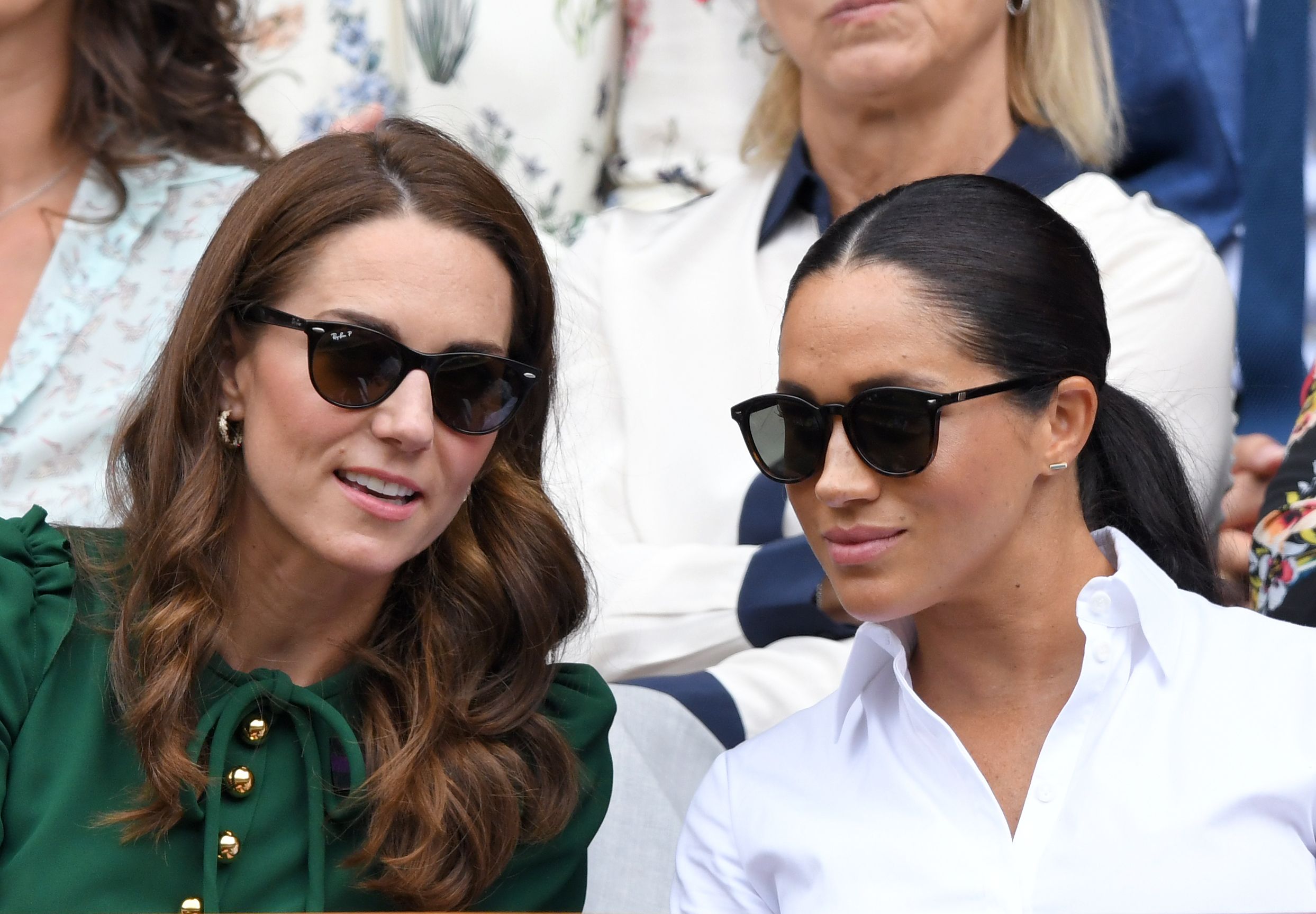 THE BEGINNING OF THEIR RELATIONSHIP
When Markle, 39, was initially introduced to the British Royal house, things seemed relatively amicable between her and many family members, including the Queen and Middleton.
Markle and Middleton, known as the "Merry Wives of Windsor," had a beautiful relationship.
However, the media got wind of clues that indicated things were becoming rocky between the two women. In 2017, the former "Suits" actress was said to have been absent at Middleton's sister Pippa's wedding. 
HARRY AND WILLIAM'S RIFT
Things reportedly got heated between Middleton and Markle after Harry and his brother, Prince William, seemingly went head to head. There were claims that William disapproved of Markle as Harry's wife.
There were more issues, and soon the two women grew apart. And by the time Markle and Harry decided they wanted to leave the royal house, Middleton was said to have already had enough. 
ANOTHER LOOK INTO MARKLE AND MIDDLETON'S RELATIONSHIP
It is safe to say that with Markle and Middleton, history repeated itself. This brings to mind the dynamics between Princess Diana, the Princess of Wales, and Sarah Ferguson, the Duchess of York. 
Markle and Middleton, known as the "Merry Wives of Windsor," had a beautiful relationship and, together with their husbands, were often called the "fab four" until things turned sour. Reports had it that Markle once made Middleton cry. 
MARKLE TELLS HER PART
During her talk with Winfrey, Markle shared that the reverse was the case and that Middleton made her cry and brought flowers while apologizing. Markle recalled her account of the event:
"No, no, the reverse happened. And I don't say that to be disparaging to anyone because it was a really hard week of the wedding…"
In addition to the strained relationship, there were scores of news headlines seeming to compare the two women, and many speculated this must have geared Markle and her spouse's exit from the royal household.