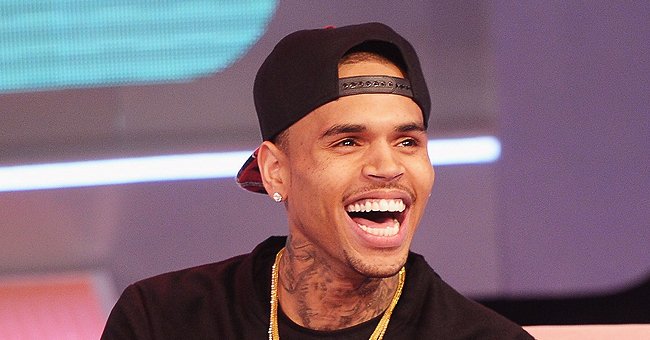 Getty Images
Chris Brown's Mom Joyce Winds Back the Clock Flaunting Hourglass Figure in Tight Black Ensemble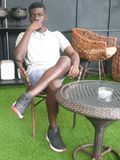 Chris Brown's mom Joyce recently stunned her fans on social media after she posted a picture that flaunted her hourglass figure in a tight black outfit.
Chris Brown's momager Joyce Hawkins served looks recently, and as usual, her fans have fallen just a bit deeper in love with her. A couple of days ago, she posted a shot of herself wearing a tight black outfit on her Instagram page.
Hawkins leaned against a white sofa with her back to the large flat screen that occupied a significant amount of space in the tall white shelf in the shot.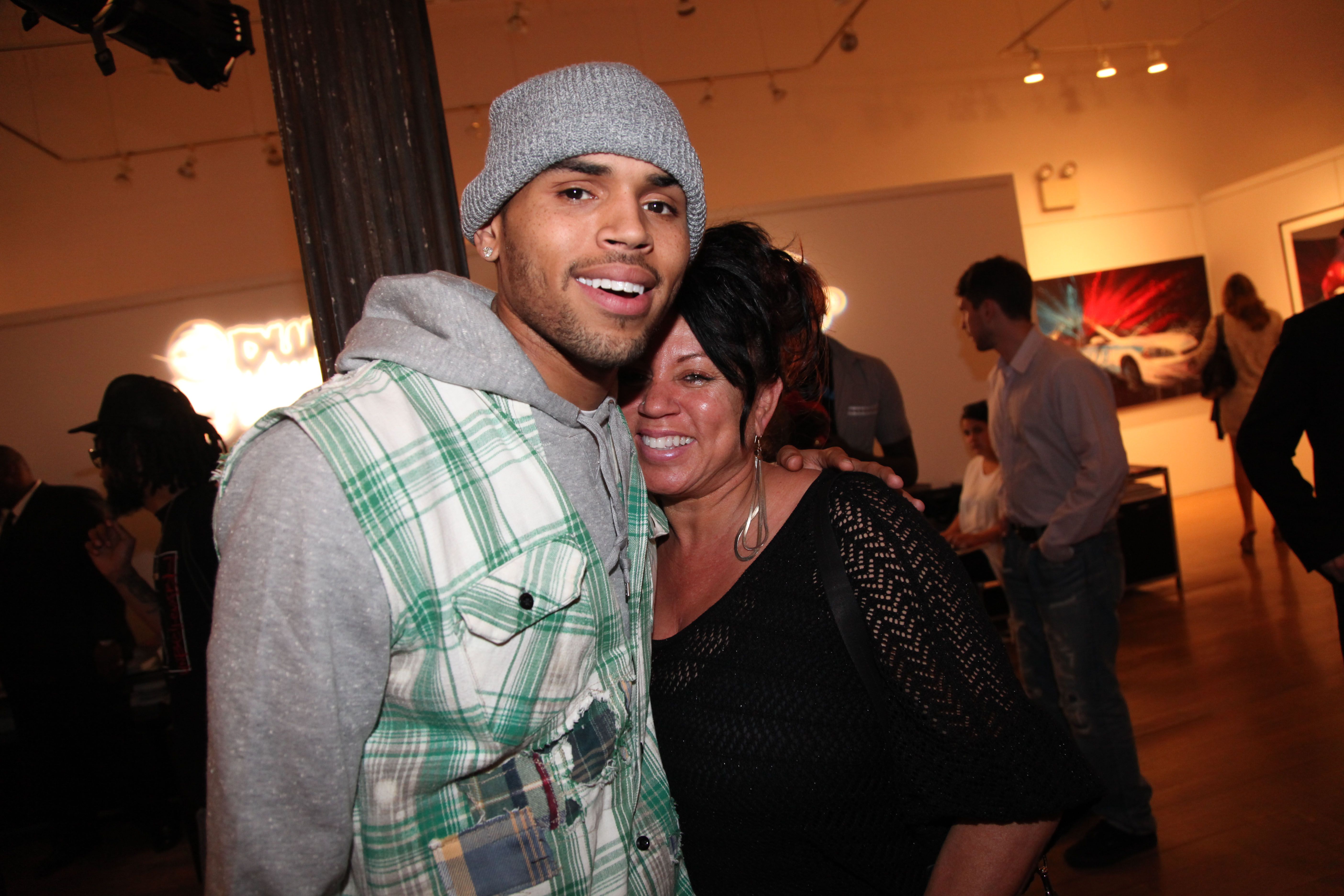 Chris Brown and Joyce Hawkins at the Dum English Exhibition opening at Opera Gallery on June 11, 2012 | Photo: Getty Images
Hawkins had her legs crossed, and the effort accentuated her hourglass shape. Her feet were hidden from view by a pair of white sneakers— her laces were undone but she made it look elegant.
Her hair was the icing on top of the cake. She secured her luscious curls atop her head with a headband, but they fell forward to cascade down with some curls reaching past her hairline to tease her forehead. Hawkins talked about the hair in her caption, writing:
"THOUGHT I WOULD JUST KEEP THE HAIR GOING WHILE I DO MY DAILY WALK!!"
In the comments section, fans gushed over the post. They thought Hawkins looked wonderful, quickly pointing out things they liked about the picture — her hair was mentioned often.
A couple of months ago, Hawkins reportedly underwent a considerable face and body transformation. She was never one to shy away from the camera, especially when she's with her superstar son.
The picture had been a well-known one people could easily find on the internet, and that was her undoing.
Because of this, everyone knew what she looked like enough to notice when her face changed. The transformation literally turned Hawkins into a new person, and her confidence socially and otherwise grew by leaps and bounds.
She started posting photos of herself more often, and her fans were all for it. Many speculated about what brought about the transformation— a majority believe she got plastic surgery. However, Hawkins has remained quiet about it.
Shortly after the debut of her new look, the proud mother posted an old picture of herself and her son, but she got more than she bargained for when fans realized that the picture was filtered to hide all her supposed imperfections.
The picture had been a well-known one people could easily find on the internet, and that was her undoing. She was eventually forgiven, and why not?— no one can stay mad at that face for a long time.
When she's not dropping gorgeous photos of herself on Instagram, Hawkins shares pictures of her grandkids, Royalty and her brother Aeko. Brown shares Royalty with his ex Nia Guzman and Aeko is his child with Ammika Harris.
Please fill in your e-mail so we can share with you our top stories!