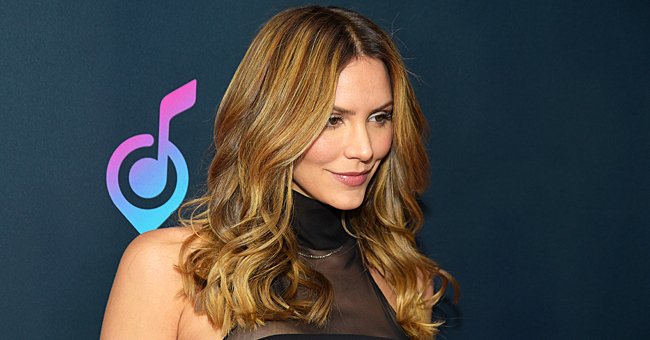 Getty Images
Katharine McPhee, 36, Admits She Loves Being a Mom and Shares First Photo of Her Infant Son

Acclaimed singer Katharine McPhee took her newborn baby boy for a walk on March 6 and shared an adorable photo with him on her social media page.
"Just in case you were wondering… I love being a mommy!" Katharine McPhee captioned the Instagram Stories snap. The 36-year-old added two crying emojis to the post.
In the photo, McPhee wears a black skirt and white long-sleeve T-shirt while holding her son in a baby carrier on her chest. She finished off the look with a pair of white sneakers.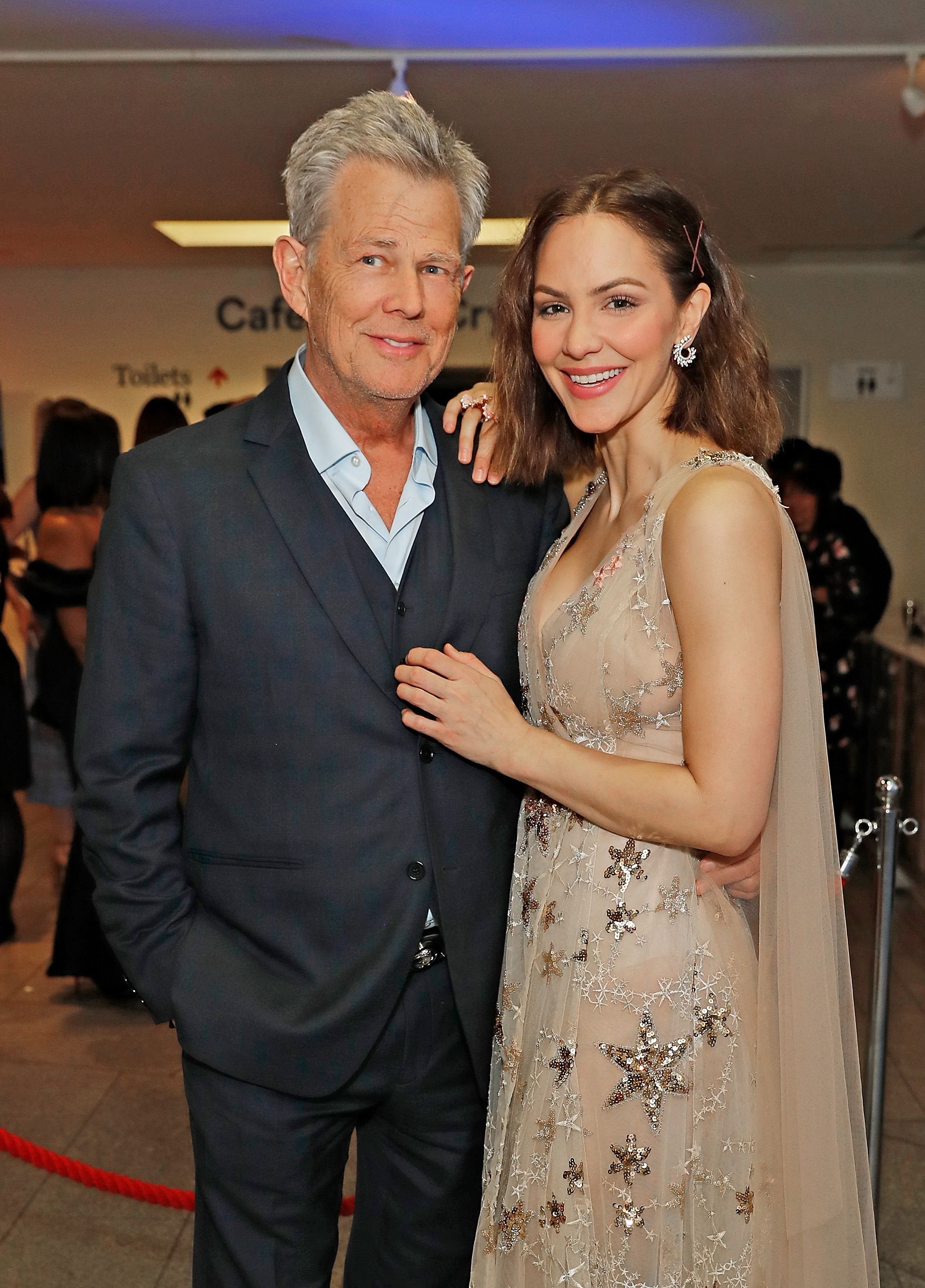 David Foster and Katharine McPhee at Cafe At The Crypt, St Martin-in-the-Fields, on March 7, 2019 in London, England. | Photo: Getty Images
On February 24, Us Weekly reported that the former "American Idol" contestant and her renowned musician husband, David Foster, had welcomed their first child.
A rep for McPhee confirmed that she and Foster are the proud parents of a baby boy. A source also said everything went smoothly. Both the mother and child are in good health.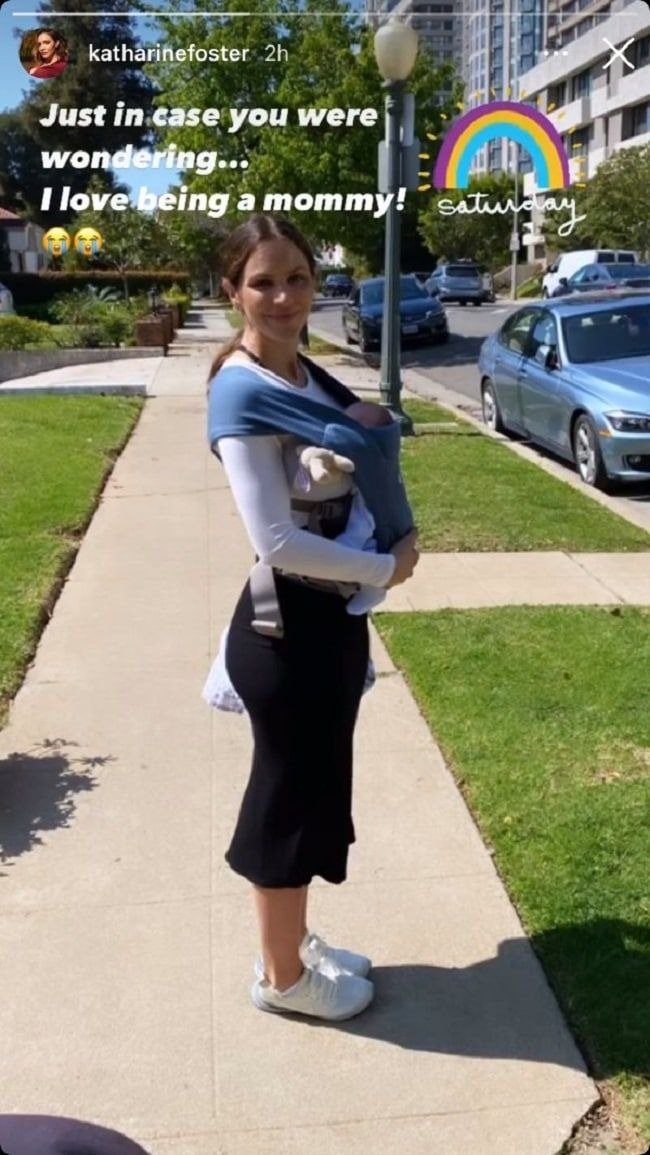 Katharine McPhee with her newborn son as she took her baby boy for a walk on Saturday, March 6. | Photo: Instagram/katharinefoster
Meanwhile, a source told E! News that McPhee is extremely thrilled to have welcomed her newest family member with Foster. According to the source, the couple and their son are doing well.
McPhee previously revealed that she initially had reservations about dating Foster.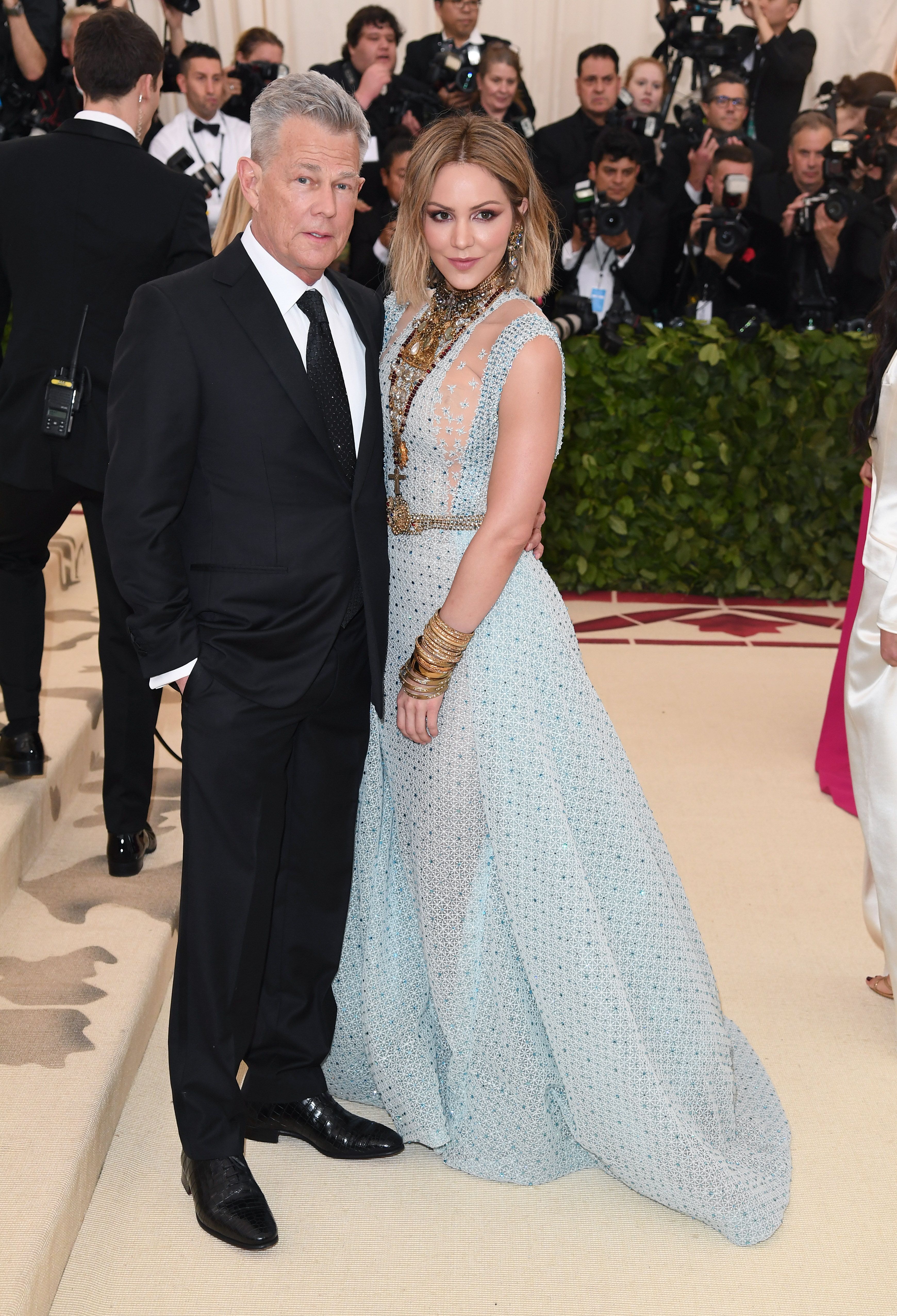 David Foster and Katharine McPhee at Metropolitan Museum of Art on May 7, 2018 in New York City. | Photo: Getty Images
Another source said that McPhee has managed to balance her work and growing family successfully. The source said that she's loving it as a mother and will soon promote her new show on Netflix.
In a March 1 interview with Dr. Berlin's Informed Pregnancy Podcast, McPhee emphasized her worry that her recent pregnancy would result in a relapse of her eating disorder.
Previously, the star suffered from bulimia and entered an intensive treatment program in October 2005. Her maternity journey has given McPhee such a misconception about how she looks.
The news broke in October 2020 that McPhee and the Grammy Awards winner, who exchanged their wedding vows in June 2019, were expecting their first baby.
McPhee previously revealed that she initially had reservations about dating Foster. She said that the 35-year age difference was a concern, but it was more about their public image rather than their age.
McPhee emphasized that she fully understood the initial judgment. But she pointed out that things don't always match up with reality, and that's why their love story is so touching for her.
Please fill in your e-mail so we can share with you our top stories!