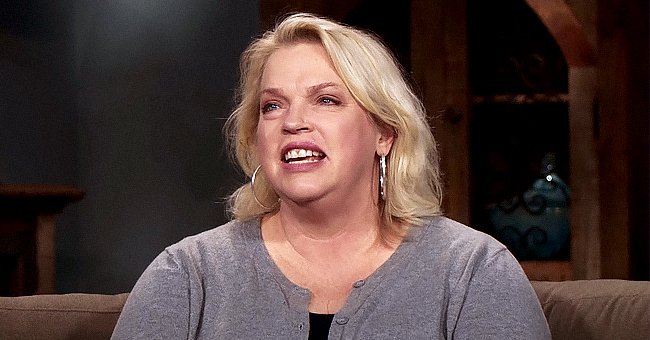 youtube.com/tlcclips
Janelle Brown of 'Sister Wives' Reflects on Her Husband Kody Brown & Meri's Relationship Issues
"Sister Wives" star Janelle Brown recently opened up on some of the family issues her spouse, Kody, has been going through with his first wife and fellow star Meri Brown.
Janelle Brown of "Sister Wives" opened up about the dynamics of the relationship between her husband, Kody Brown, and his first wife, Meri Brown. She shared that the pair have been on thin ice for a long time.
Janelle relayed that she was not privy to the cause of the couple's rift or issues and would also prefer to respect the boundaries. Janelle, however, stated that she was worried about their family.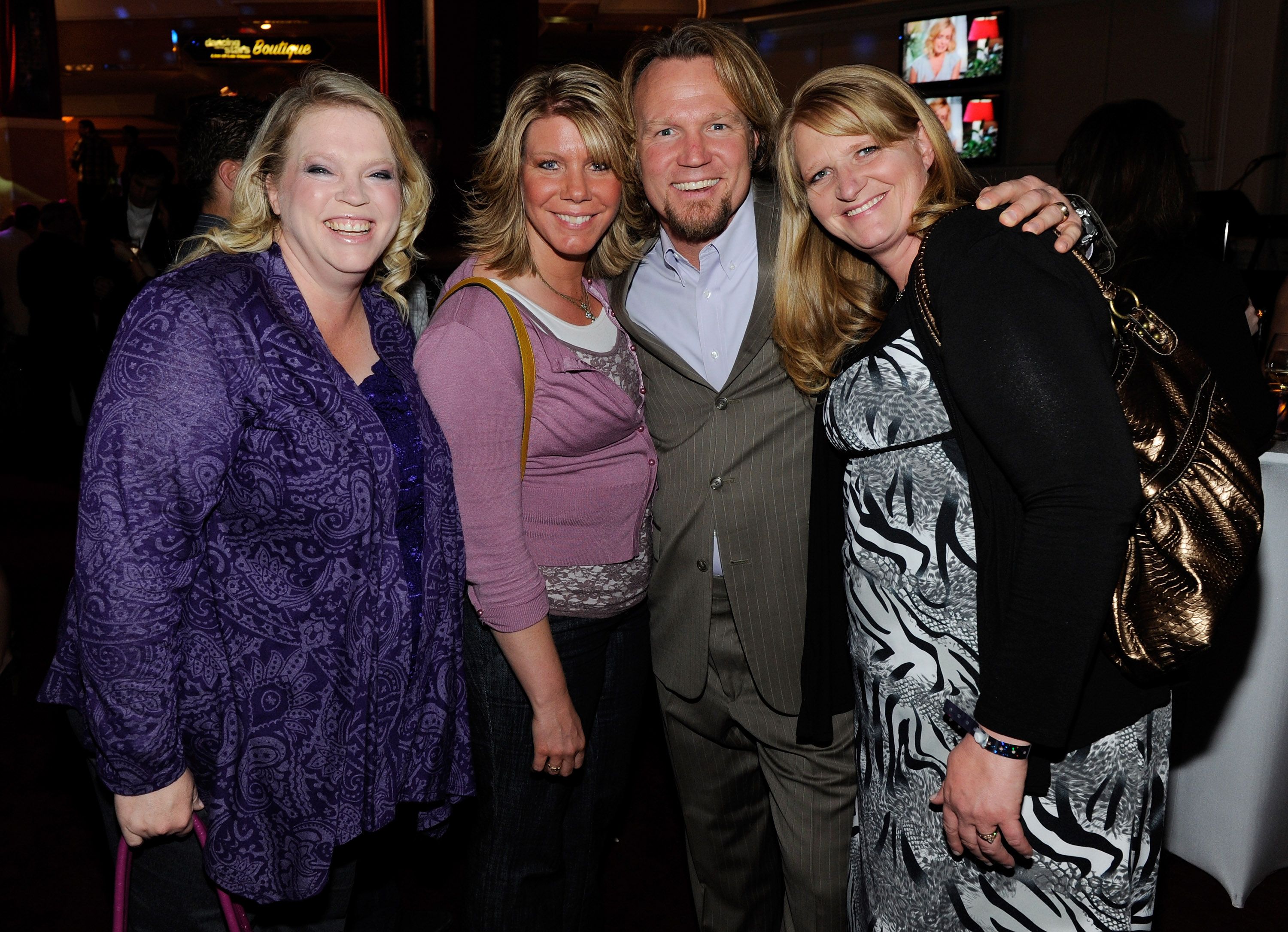 Janelle Brown, Meri Brown, Kody Brown and Christine Brown from "Sister Wives" at a pre-show reception for the grand opening of "Dancing With the Stars: Live in Las Vegas" at the New Tropicana Las Vegas April 13, 2012 | Photo: Getty Images
The TV personality relayed that their husband upholds a privacy policy regarding his relationship with each of his wives, but she knew that he and Meri have struggled with some issues.
Janelle noted that it was hard watching Kody and Meri fall apart because the effect of their conflict would be felt by the whole family. The tension between Kody and Meri Brown, 50, starred when the pie divorced in 2014.
Janelle, who is Kody's second wife, revealed that she was rooting for her husband and his first wife to make things work, relaying that she could not imagine all of them being apart after weathering some rocky times in over three decades.
Meri and Kody became man and wife in 1990 and after some years, Kody expanded the family, marrying three more women.
Kody and Meri earlier sat together in one of their episodes, seemingly relating the state of their relationship. While Kody, 52, tagged their rapport as amicable, Meri stated that their relationship was "dead and over."
Last spring, Kody's family members had some tumultuous moments when they tried to navigate their lives amid the novel coronavirus pandemic. Kody's four wives live in four different houses, and he had to move around from time to time.
Meri and Kody had some misunderstanding about her preferred location, and this left her angry at her husband. The star defended himself, stating that he bent over backward for Meri. The coupe later tracked to Las Vegas to see their therapist.
Meri and Kody became man and wife in 1990 and after some years, Kody expanded the family, marrying three more women. The family soon caught TLC's attention, and they joined the reality world.
However, the rocky path for Meri and her partner started in 2014 when he divorced her so he could legally marry Robyn so that he would be able to adopt Robyn's kids from another marriage. He and Meri however, remained "spiritually" married.
Please fill in your e-mail so we can share with you our top stories!