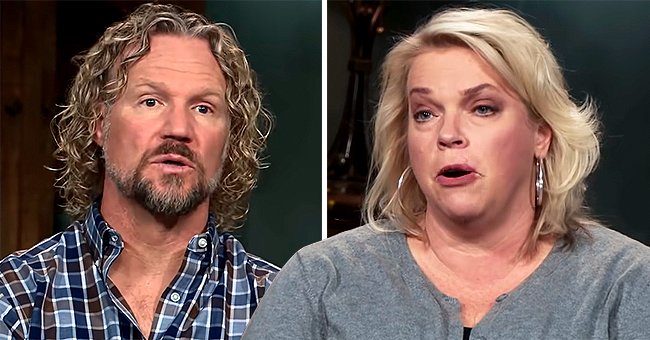 YouTube/TLC
'Sister Wives' Star Kody Brown's Wife Janelle, 51, Opens up on Battling Skin Cancer Diagnosis
"Sister Wives" star Kody Brown's one wife opened up about her recent battle with skin cancer and encouraged her fans to take better care of their skin.
Reality star Janelle Brown has been diagnosed with basal cell carcinoma, a rare type of skin cancer, and now, she is opening up about her experience.
Taking to Instagram, Janelle shared a picture of herself sporting a bandage over her upper lip and accompanied it with a note relaying details of her health situation.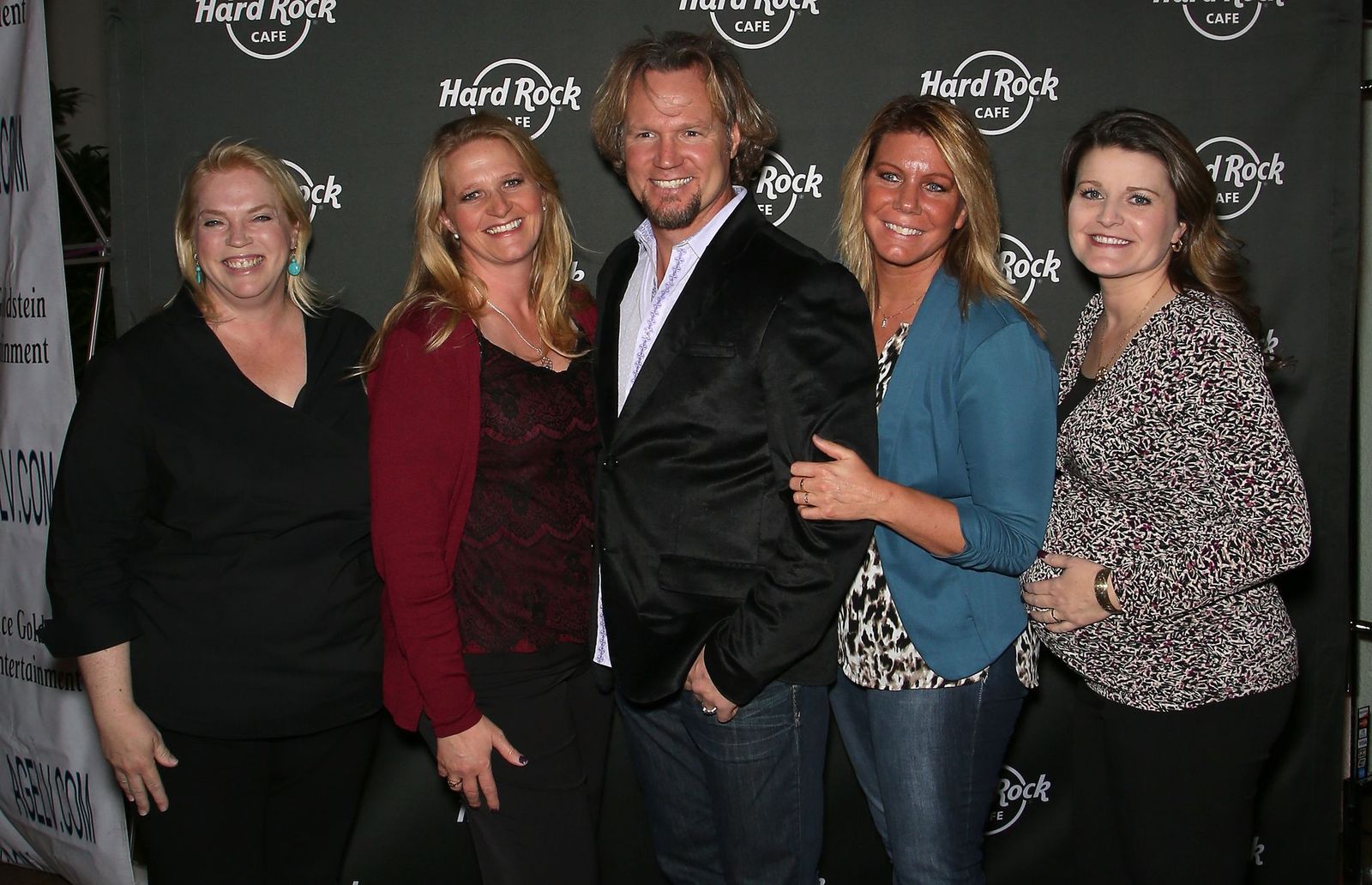 Janelle, Christine, Kody, Meri, and Robyn Brown at the Hard Rock Hotel's 25th-anniversary celebration on October 10, 2015 | Photo: Getty Images
In the caption, Janelle explained that viewers "Sister Wives" reached out to her after noticing a blemish above her upper lip in the show's latest episodes.
Janelle continued by noting that she noticed a scar forming above her upper lip but thought it to be a new cold sore. However, it never developed and remained as a scar.
The reality star noted that as time went by, the scar grew bigger. Thinking it was a response to the several cold sores she has had in that area over the years, Janelle started using a scar treatment.
It, however, only got worse, and after months of delayed doctor's appointment due to COVID-19, she got it checked, and doctors confirmed it to be basal cell carcinoma, a non-malignant form of skin cancer.
Janelle then underwent surgery to have the scar removed. In her caption, she noted that the procedure went well and the scar was successfully removed.
To Janelle, the recent diagnosis came as a surprise since she regularly applies sunscreen to protect her skin from damages caused by the sun.
The reality star concluded by encouraging fans to take care of their skin and urged them to get their skin checked if they notice any strange thing.
Janelle is most famous for her appearance in the hit TLC show "Sister Wives," which follows Kody Brown as he navigates life as a polygamous family man.
Janelle and her husband tied the knot in 1993 and have since welcomed six kids together. In addition to their children together, Kody is also a father to 12 other kids from his other wives.
While their reality show had gained prominence across the United States, fame was never something Janelle wanted, and even now, she still wants the simple things of life.
For Janelle, raising kind and upright kids remain her life goal and going by how well her children have turned out, it's safe to say the reality star did a fantastic job.
Please fill in your e-mail so we can share with you our top stories!