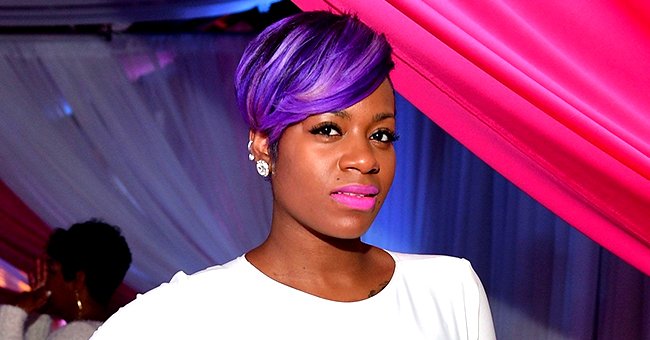 Getty Images
Fantasia Barrino's Daughter Gets Fans' Attention in Black Top Showing Long Hair & Big Eyelashes
Fantasia Barrino's daughter Zion turned many virtual heads recently after she took to social media with a short video clip that captured her beauty.
Fantasia Barrino's daughter Zion is a looker! She probably knows this because she is fond of sharing fabulous shots of herself on her personal pages on social media.
One of her most recent posts is a video clip that was focused all on her face. Of course, she used some makeup, but anyone with eyes can tell that her beauty is not dependent on it.
In the clip she shared, Zion was clothed in a sleeveless black top with a low neckline. She had on a slender neckpiece and her hair was styled straight.
Her brows were perfectly drawn, and she had on extra big eyelashes that called attention to her beautiful eyes. Lip gloss made her full lips look even more desirable.
Zion's nose sported a simple, almost unnoticeable ring. Zion shared the video via her personal Instagram page and captioned it, "It's giving."
The 19-year-old shared some more clips to her Instagram story as well, and she looked no less stunning in them. If anything, she looked even more gorgeous with the filters she used.
One of the clips she shared had a particularly unforgettable caption that revealed Zion's relationship status— she is "single" and "not ready to mingle." Ouch.
Her relationship with the then-married Antwaun Cook, the alleged father of her second child, Dallas Xavier, may have been the most toxic one.
A screenshot from a clip of Fantasia Barrino's daughter Zion Barrino on Instagram | Photo: Instagram/zionbarrino_
Zion is Fantasia's first child. The singer had her when she was 17, and she has had to fight to become a good mother. When Fantasia got pregnant, everyone seemed to give up on her.
However, the teenage mother-to-be knew what she wanted for her child, so she kept pushing. She won in "American Idol" two years after becoming a mother and dedicated the win to her daughter.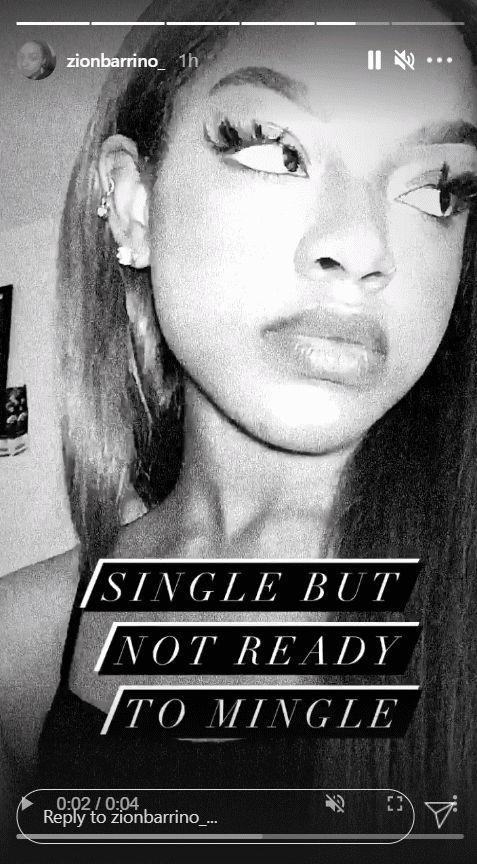 A screenshot of a clip of Zion Barrino showing off her make up on Instagram | Photo: instagram/zionbarrino_
Fantasia shares Zion with her ex Brandel J. Shouse. They separated in 2003 when Fantasia could no longer put up with the abuse Brandel started dishing out after Zion's birth.
In 2014, he filed for custody of his child and asked for child support even though he had reportedly been mostly absent from her life. He did not win the case.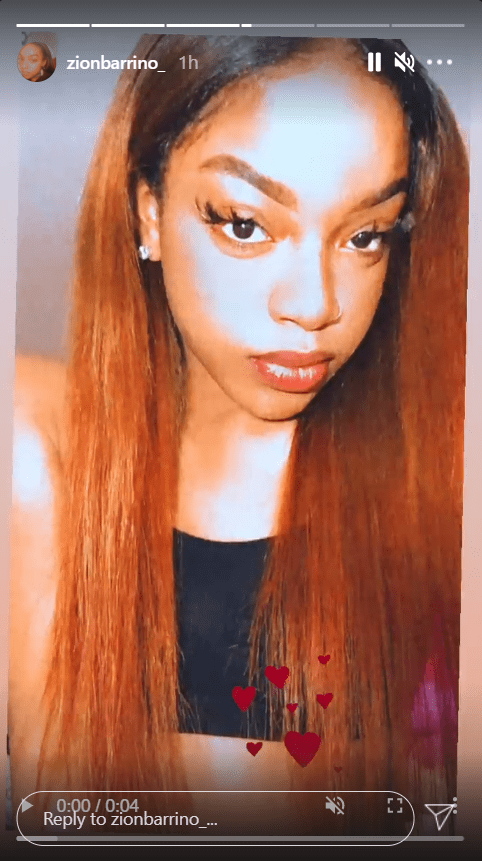 Beautiful Zion Barrino with orange hair on Instagram | Photo: Instagram/zionbarrino_
Aside from Brandel, the famous singer has been in another known toxic relationship with the then-married Antwaun Cook, the alleged father of her second child, Dallas Xavier.
The relationship almost cost her her life as she had attempted to commit suicide after he ended things with her. She reportedly begged him not to leave her but he wouldn't listen, prompting her to down a bottle of aspirin and sleeping pills.
Things are better now, and the singer has found peace and love with her new hubby Kendall Taylor. They are expecting a baby girl, while Zion and her fans can't wait to meet her. Congratulations Fantasia!
Please fill in your e-mail so we can share with you our top stories!