Annie Starke Is Glenn Close's Daughter and Her Spitting Image — Facts about Her You Need to Know
Actress Annie Starke is 8-time Academy Award-nominee Glenn Close's only child and has twice played her mother's younger self in movies.
32-year-old actress Annie Starke is Academy Award-nominee Glenn Close's daughter and her fabulous, famous mother's biggest admirer. Audiences will know Annie from the Netflix thriller "Ratched."
Annie is Close's only child, whom she shares with John Starke, the producer of films like "Sicario," "The Darkest Minds," and "Love and Monsters." Through John, Annie has a younger sister, Lydia.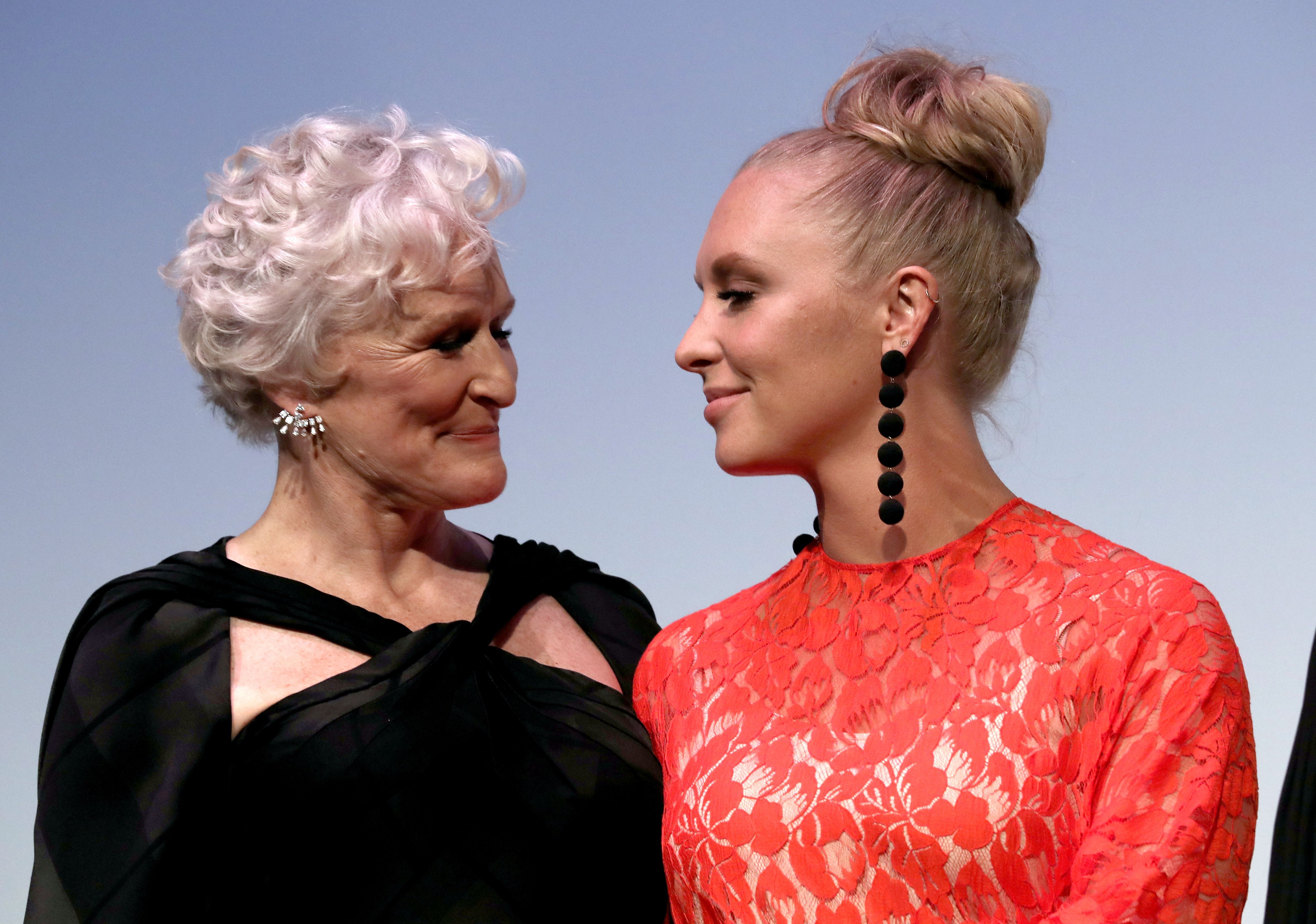 MY MOTHER, MYSELF
With her blond hair, striking features, and electrifying blue eyes, Annie is her mother's twin -- so much so that she has twice played her mother's younger self in movies, both times in 2017 films.
In Lawrence Sher's comedy "Father Figures," Annie played the younger version of Close's character Helen Baxter, a woman who had been so promiscuous in her youth that she has no idea who her fraternal twins' father is.
Annie started her acting career in one of her mother's films, "Albert Nobbs," produced by Glenn Close.
THE WIFE
Her second role as Close's younger self was in the Björn L. Runge drama, "The Wife." In it, Close is Joan (played by Annie), the wife of an acclaimed writer whom she had met in college and whose books she secretly writes.
"The Wife" earned Close her seventh Academy Award nomination, this time as Best Actress for her role as Joan. Annie was by her side at the Academy Awards, but Close lost out to Olivia Colman for her portrayal of Queen Anne in the period drama, "The Favourite."
ANNIE THE ACTRESS
Annie started her acting career in one of her mother's films, "Albert Nobbs," directed by Rodrigo García and produced by Glenn Close, who had starred in the Broadway play. Close reprised the role of Albert Noobs in the film.
Another of Annie's acting credits is in "We Don't Belong Here," a dysfunctional family drama starring Catherine Keener, Anton Yelchin, Cary Elwes, and Riley Keough, in which she played one of Keener's daughters.
"RATCHED"
Most recently, Annie has starred in "Ratched," the Netflix prequel to "One Flew Over the Cuckoo's Nest," which follows the career of the vicious Nurse Mildred Ratched. In the series, Annie plays a patient tormented by Ratched.
In the story arc, Annie's character is in the psychiatric treatment facility, Lucia State, to be treated for lesbianism, and ends up under the power of the murderous Ratched, who is obsessed with her brother Edmund, also a patient at the facility.
DREAM WEDDING
In 2018, Annie married her college sweetheart, management consultant Marc Albu at her mother's Bedford Hills, New York estate, Beanfield. The couple had become engaged on her father's 100-year-old family yacht, Zula, in 2016.
For her wedding, Annie chose a sweet country flower theme, with all the bridesmaids wearing diaphanous gowns in dainty romantic floral prints and wildflower coronets just like hers in their hair.
THE DRESS
Annie's dress was a delicate creation in antique lace. The elegant lace sheath flared out into a dramatic train and boasted long, close-fitting sleeves and a deeply scalloped V-shaped neckline.
As the mother of the bride, Close wore a starkly elegant ivory pantsuit, softened with a fall of fragile tulle flounces at the neck. Mother and daughter were radiant, and Close mirrored every second of Annie's joy.
While Annie seems to be happy in her marriage, Close wasn't as fortunate. Though she never married Annie's father, she was married and divorced three times, to Cabot Wade, James Marlas, and David Evans Shaw, whom she divorced in 2015.
This year, the unstoppable Glenn Close is once again nominated for the Academy Awards, this time for Best Supporting Actress in the Ron Howard film "Hillbilly Elegy," in which she portrays Bonnie "Mamaw" Vance.