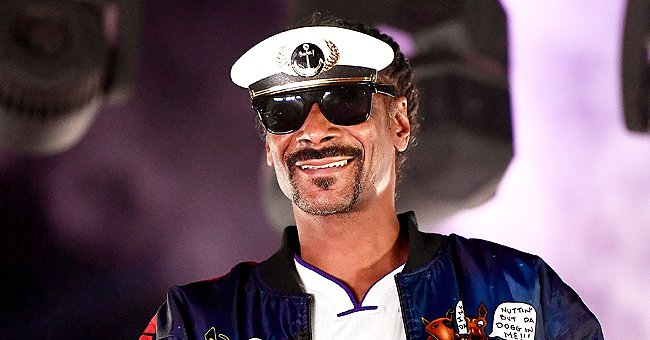 Getty Images
Snoop Dogg's Youngest Granddaughters Show Sisterly Bond Lying Together on a Sofa in Sweet Post
Always the family man, Snoop Dogg's wife shared a photo of his youngest granddaughters bonding together while lying on a sofa.
Rapper Snoop Dogg loves his family, and so does his wife, especially his grandchildren. He recently took to his official Instagram account to share pictures of his youngest grandaughters showing their sweet sisterly bond while lying on a sofa together.
The two little girls looked so cute with the younger baby lying down in what seems to be some bed made for little ones. On the other hand, the oldest sister is sitting up, doting on her baby sister.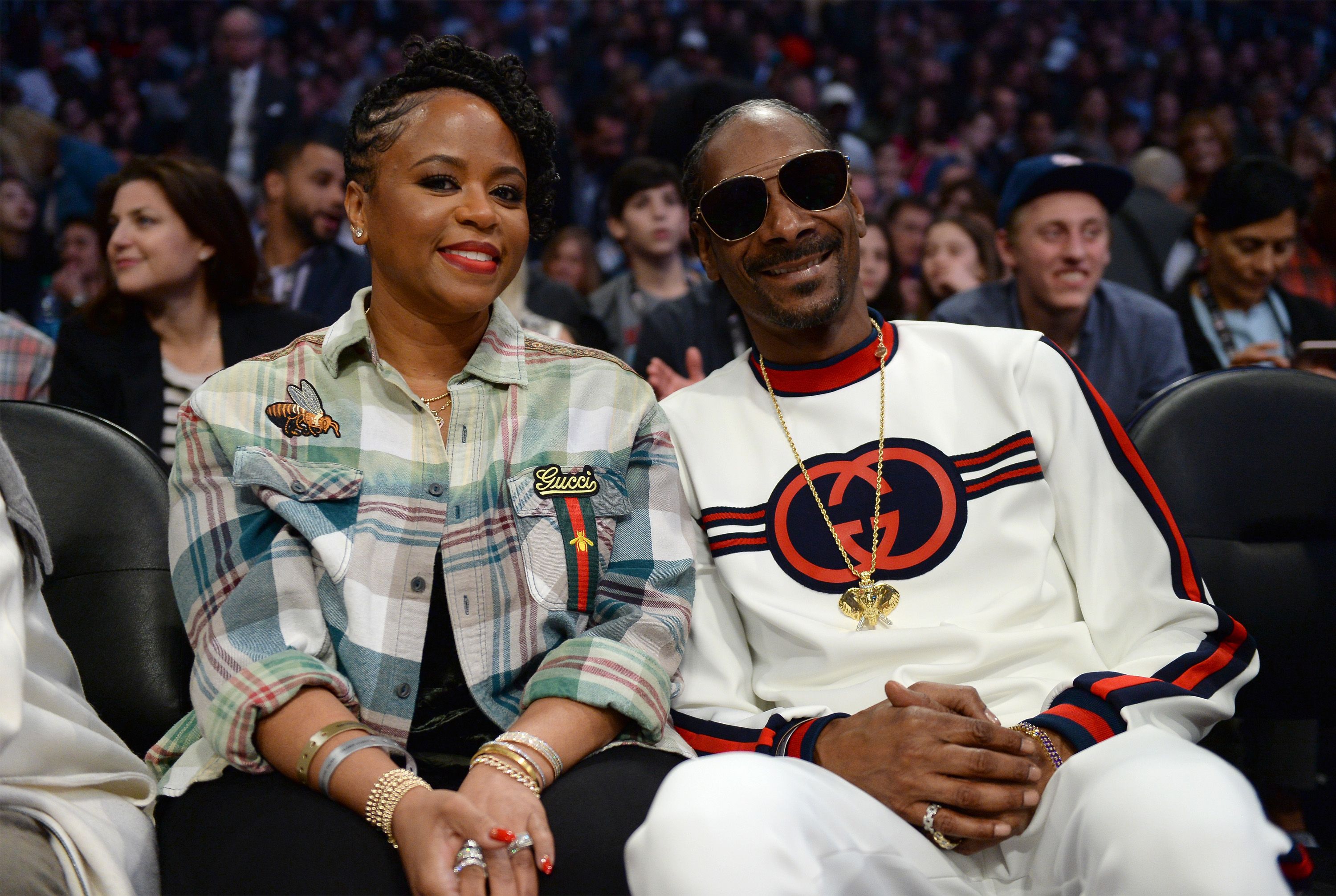 Snoop Dogg and Shante Broadus at the NBA game on February 18, 2018 in L.A. | Photo: Getty Images
In the first picture, the baby appears to be fast asleep, looking incredibly comfy and lying under a white blanket while her older sister looks on into the distance. Commenting on being a grandfather, Snoop said:
"I'm going to be a gullible, get-away-with-everything kind of grandpa."
One of the photos is an adorable close-up of the baby all snuggled up. The little one is sucking on her thumb, with her head barely popping out of the blanket.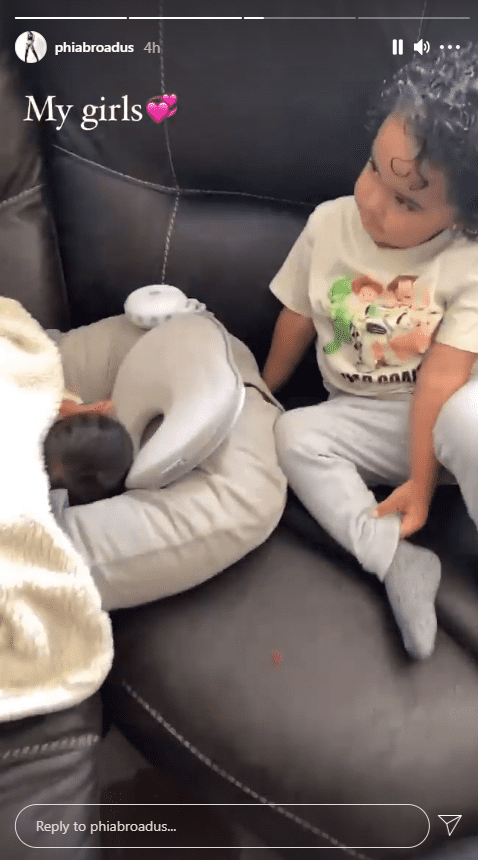 Snoop Dogg's granddaughters spending time together | Source: Instagram/phiabroadus
One of the photos where the word "Toes" has been cutely written on top of the image looks as if the older sister may be tickling the baby's feet. The baby's feet and toes are so tiny and adorable.
As if this music legend couldn't get any cuter, he released an album full of lullabies made especially for babies.
The older sister's hair is gorgeous, black, and curly, matching her glowing light brown skin. She was sporting her pajamas, with grey pants and a yellow "Toy Story" shirt.
Speaking about his family, rapper Snoop Dogg said that it is his number one priority in life to work on those bonds. Expanding on this concept, the talented music artist said:
"My relationship with my kids is more important than anything."
The celebrity said that to have a good bond with his children, he had to be able to be not just a father. Rather, the rapper stated, he has to go beyond that, being a great mentor and a friend.
Last year, the talented artist proved his love for his family and wife by sharing a throwback photo of him and his wife Shante Broadus on Instagram. In the caption, he wrote that she was his everything.
The two started as high school sweethearts, having gone through many highs and lows together. They have been married for over two decades.
As if this music legend couldn't get any cuter, he released an album full of lullabies made especially for babies. The rapper converted many of his original songs to more infant-appropriate versions of them.
This includes some of his most famous songs over the years. "Drop It Like It's Hot," "Gin and Juice," as well as "Sensual Seduction" are just some examples.
Please fill in your e-mail so we can share with you our top stories!