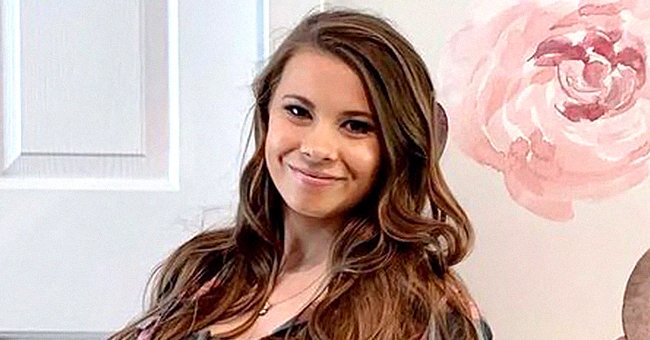 Instagram/obindisueirwin
Heavily Pregnant Bindi Irwin Shows Her Baby Bump in a Sweet Photo Posing with Her Family

Bindi Irwin and her family were a lovely bunch in her new media as they all posed for the camera in their work gear, showing their anticipation for the baby in the way.
Bindi Irwin keeps busy with her love for wildlife while preparing for motherhood as her due date draws near. In a new photo shared on her Instagram page, the mom-to-be showed off her fully rounded baby bump.
Bindi sported her work gear that included a pair of khaki pants and her khaki jacket donned over a T-shirt that stretched over her rounded belly. The reality star completed her look with a pair of jingle boots.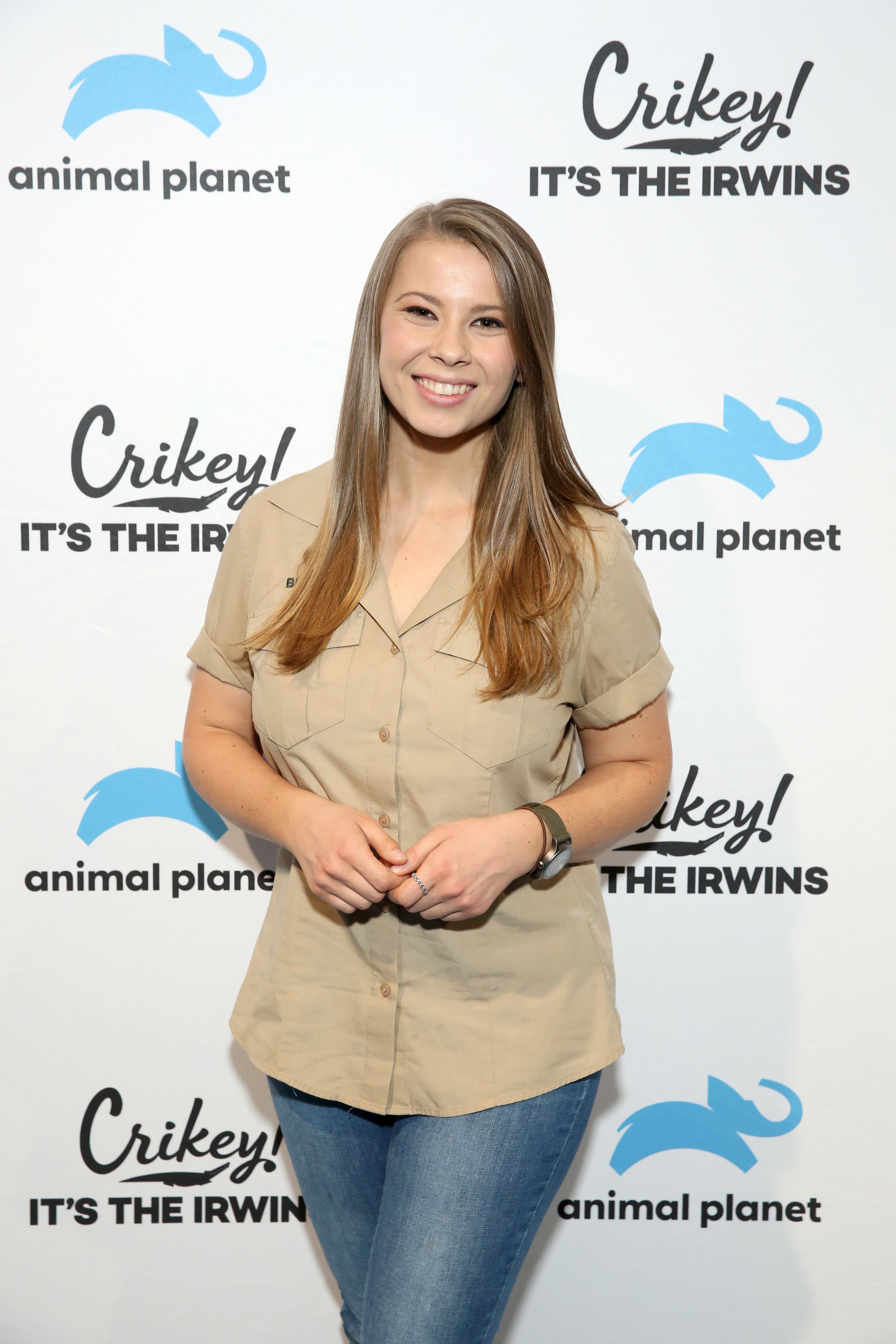 Bindi Irwin attends an Animal Planet ceremony on October 19, 2018 | Photo: Getty Images
Bindi stood pretty and radiant with her loved ones all dressed in their work gears as well while they posed for the camera, looking down adorably at her baby bump.
The Irwin-Powell family showed that they were fully prepared for the arrival of the new baby. Bindi's mom, Terri, had one hand on her daughter's bump. Behind them, animals from the zoo served as the backdrop. She captioned the post:
"Waiting for baby Wildlife Warrior to arrive."
Leading up to the warming post, Bindi's husband, Chandler Powell, gave updates on how his wife was doing as he shared snapshots of them enjoying warming up to each other and their unborn baby.
While confirming that Bindi was getting closer to her due date, the duo noted that she was doing exceptionally well.
The star tagged Bindi and her bump, "his girls," while adding that he had admired her progress through pregnancy. Powell,24, gushed over his wife, noting that she would be the most incredible mom.
The couple earlier announced that they were expecting their first child last August, a few months after tying the knot in March. The couple has since referred to their unborn child as "Baby Wildlife Warrior," holding off the actual name.
According to Bindi,22, her late dad and famous wildlife expert, Steve Irwin, was the one who coined the phrase wildlife warrior. She noted that Steve channels the meaning as a person who stood for those who could not speak for themselves.
Just as she honored her dad with the "Baby Wildlife Warrior" tag, Bindi made sure to keep his memory blazing at her wedding. Although it was a small gathering, the conservationist and her husband lit a candle in Steve's memory.
Her mom and brother, Robert, recently got on "Sunrise 7," where they reflected on her journey to motherhood. While confirming that Bindi was getting closer to her due date, the duo noted that she was doing exceptionally well.
Please fill in your e-mail so we can share with you our top stories!