Serena Williams Puts Her Slim Legs on Display Modeling Trendy Stuart Weitzman Sandals
Serena Williams' fans were recently stunned on social media with video footage that flaunted the tennis star's toned legs as she modeled a sandal designed by Stuart Weitzman.
A video clip that captured Serena Williams doing some modeling for Stuart Weitzman recently made its way to social media, and her fans are enraptured. The clip was shared via the brand's official Instagram account.
The video was made even more special by Williams' daughter Olympia's appearance— that's right, mother and daughter starred together on the fashion campaign, and it was stunning.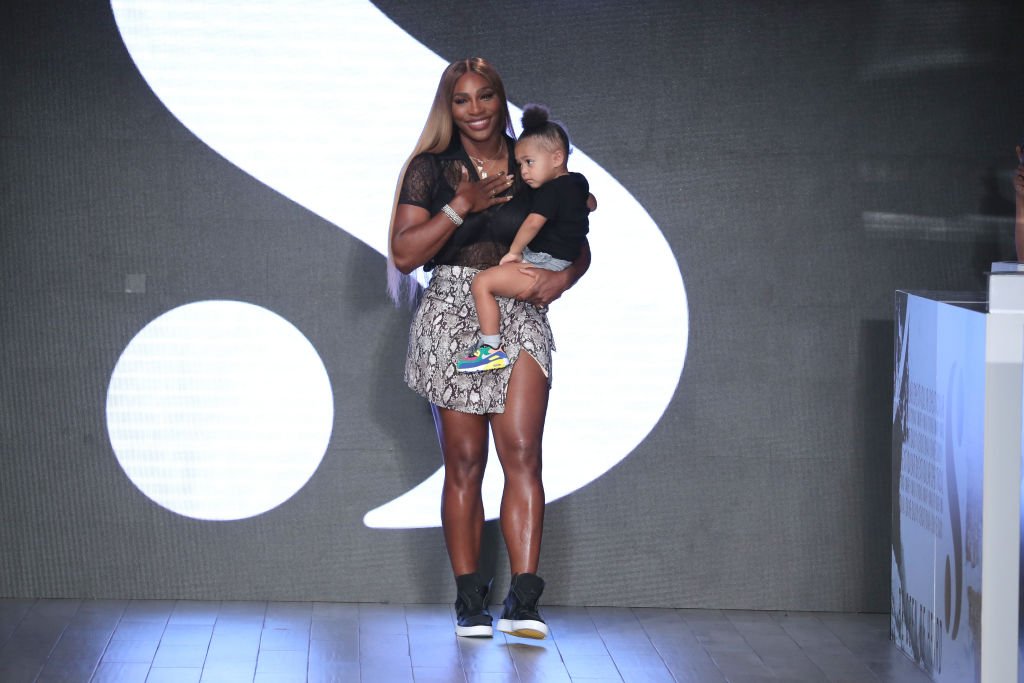 Stunning is an understatement for the art that was created. The video was shot and edited with the boomerang effect— it replays a single video loop several times.
In the footage in black and white rendition, Williams and her daughter were having fun in a studio, seemingly unaware the camera was watching.
Williams also shared three images of herself. In the first, she wore a lovely brown dress and matching nude sandals. Her slim legs looked gorgeous as she crossed them.
In the second and third images, the mother of one was dressed in black outfits and she had on black sandals perfectly matching the outfits. She captioned the post:
"My shoe obsession is real with these three new @stuartweitzman sandals 😍."
In the background, soft piano music played, and Williams could be heard pronouncing a couple of words Olympia repeated to the best of her abilities. Some of the words included "love," "strong," and "intelligent."
Williams looked gorgeous in the campaign, and her daughter more so. The pair were dressed in similar outfits— a modest, long-sleeved dress that ended above the knees, giving fans a clear view of slim legs.
She could not get the toddler out of a "princess dress" without difficulty.
She wore boots from Weitzman's 2021 spring range, and she modeled a few others in different outfits, including a leopard print pair of sandals which she wore along with a black form-fitting catsuit.
Olympia fashioned a similar outfit as well, even though her sandals were just a little bit too big. It only made it look more adorable.
In the past couple of weeks, Williams has battered her fans with waves of gorgeous shots— not that anyone is complaining. Just a day ago, the famous fashion icon shared a shot of herself wearing a light grey frock that was reportedly designed by her friend Kelly Rowland.
With her massive love for fashion, it is no surprise that Williams' only daughter has taken a liking to it as well. The tennis player once admitted that at some point, she could not get the toddler out of a "princess dress" without difficulty. 
Williams shares her only daughter with her husband, Reddit co-founder and techpreneur, Alexis Ohanian. The two tied the knot in 2017 and have remained blissfully married; after all, the vows did say till death.