Halle Berry Has Two Children — Look through 13 Powerful Quotes from Her about Motherhood
During her very successful career, actress Halle Berry has shared many thoughts on motherhood. See the very best of her quotes on being a mother. 
Halle Berry has enjoyed so much success in Hollywood and has starred in so many blockbuster movies, winning multiple awards along the way. 
However, the 54-year-old loves nothing more than her two kids, daughter Nahla and son Maceo, and enjoys being their mom. Over the years, she has shared her experiences and wisdom as a mom. Here are 13 of her most powerful motherhood quotes.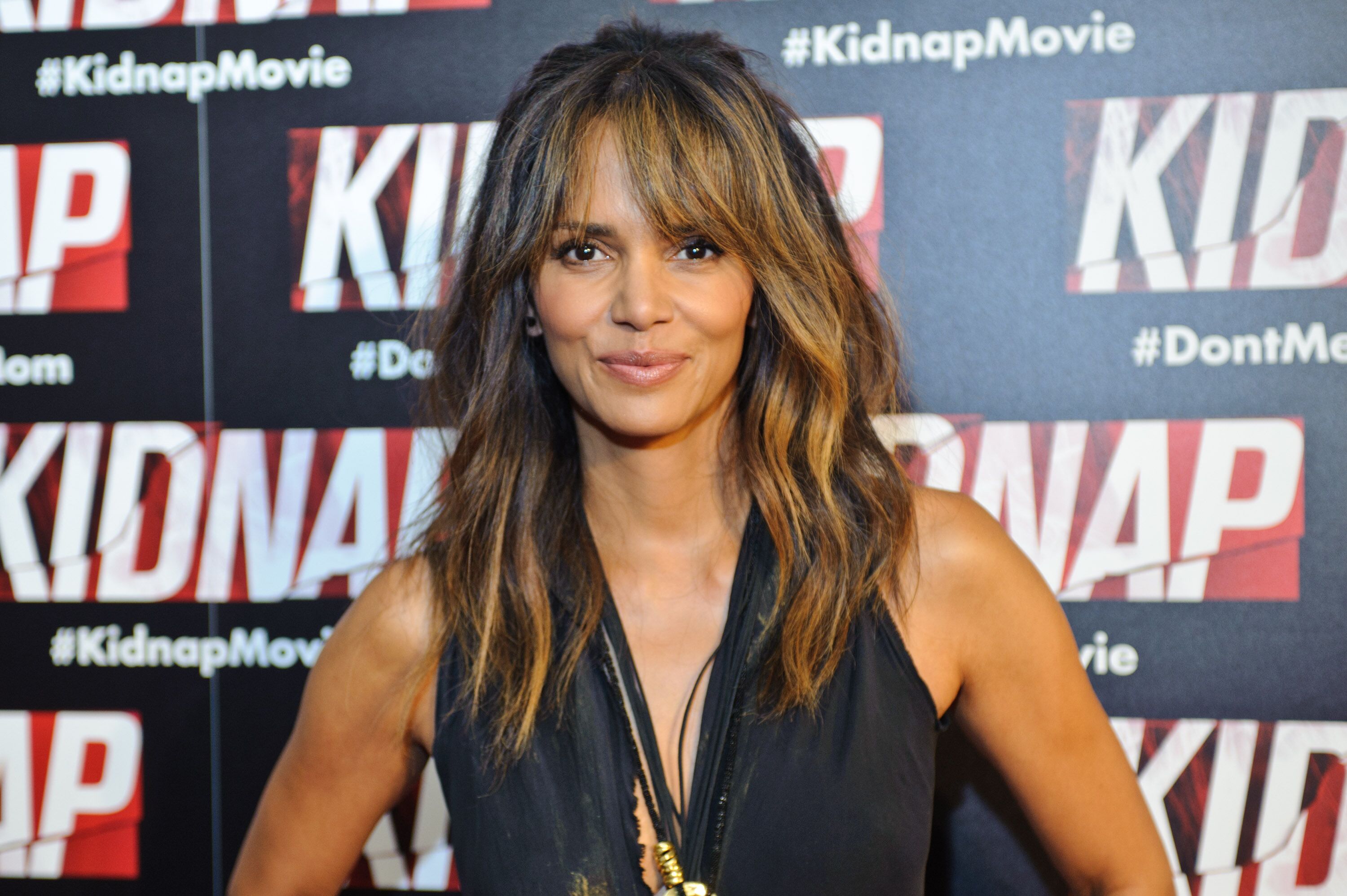 BALANCING MOTHERHOOD WITH WORK
Berry's status as an A-list actress means she is always so busy and struggles to find a balance. However, she cuts herself a little slack as she revealed in a chat with People, saying: 
"You don't ever balance it completely. It's a constant struggle of a little more time there, a little more time here, and feeling a little bit guilty all the time."
The mother-of-two further said she tells her working mom friends that it is okay to give themselves a little slack sometimes and not allow the guilt to eat them up, adding that they should know they are doing the best they can. 
HAVING A CHILD LATER IN LIFE
Berry gave birth to her first child and daughter Nahla at 41, and while many may find it an old age to give birth, the actress feels lucky about it. According to her a few years back, here's why:
"I'm a much better mother at 46, or 41 when I had her, than if I were 21 or 25. I was just a little baby, just trying to figure it out, trying to figure out who I was..."
Hence, having the added responsibility of helping another little soul develop and grow would have been a tough task. Therefore, she was glad she waited. 
ON WORKING MOTHERS
In her interview with People, Berry shed more light on being a working mom and said that having a career and being fulfilled makes mothers better.
She believes it helps them operate in their careers with a sense of compassion and empathy, making them better businesswomen. She also said: 
"We have to have them both and we have to keep trying to figure it out. And we get it wrong sometimes. And guess what, that is okay too."
HER MOTHER'S STRENGTH
Berry is a good mother today because of her mother's influence, and that is something she hopes her children can have. She once revealed that she hopes her children will have her mother's strength, which the latter passed on to her. She said:
"I hope my child will have the strength of my mother, which my mother passed on to me. If not, I'll spend my life trying to impart it ..." 
WHERE SHE GETS HER PARENTING ADVICE
During the 2017 Academy Awards, Berry opened up on her source of parenting advice, revealing she would read every book that Michele Borba writes. She said:
"Every book that Michele Borba writes, I'm reading it."
QUALITY TIME COUNTS
While speaking to People, Berry said that she makes the little free time she has count as she spends it with her kids. The actress explained: 
"When I happen to have free time, I am always thinking about what can I do with [Nahla and Maceo]... I want that quality time ..."
BEING READY FOR PARENTHOOD
After starring in a movie where she played a mother's role and had two smart and adorable kids around her all the time, Berry knew she was meant to be a mother. 
She said that it was no mystery that after finishing with the movie, her readiness for kids manifested in her life, and she subconsciously knew that she was really ready to become a mother. She explained:
"I knew from playing a mother in this movie and having two adorable, smart children around me all the time that I was meant to be a mother."
SWEET AND KIND
Berry has previously spoken on her dreams for Nahla and emphasized the two important traits she would want her 13-year-old to acquire and why. She said:
"Let her be sweet because I believe beauty is as beauty does. My hope is that she is sweet and kind..."
GOING BACK TO WORK 
It was important for Berry to go back to work after giving birth. She said she wants to keep working but that her dream is to become the kind of mother she dreams of being and believes she can be. Hence, she would be waiting on that for the rest of her life. She said:
"I know that in order to be a good mother I have to be a happy, fulfilled, well-rounded person and my career is very much a part of that."
BERRY'S MOTHERHOOD LESSONS
Berry has learned a lot about motherhood from her own personal experiences and in a tweet she shared on July 25, 2017, she described her lessons on motherhood, writing: 
"For me, motherhood is learning about the strengths I didn't know I had, and dealing with the fears I didn't know existed. #KidnapMovie."
BERRY'S GREATEST ACCOMPLISHMENT
While speaking to reporters on the red carpet for the premiere of the 2017 movie "Kings," Berry explained how motherhood prepared her for the role. When asked about what she is most proud of, she said:
"My kids — I have had two in my 40s. I have managed to have two beautiful, healthy children, like that's the best I think I could ever do in life."
Before then, the actress who played the mother of eight foster kids said being a mom informed every choice she made for her character and every moment she had in the movie. 
For me, motherhood is learning about the strengths I didn't know I had, and dealing with the fears I didn't know existed.  #KidnapMovie pic.twitter.com/vQd8lPERPG

— Halle Berry (@halleberry) July 25, 2017
BERRY'S HOPES FOR NAHLA
The "Monster's Ball" actress hopes Nahla grows up in a world where she will find things easier than she did. Berry recalled being accused of stuffing the ballot box for her high school prom queen election. She said:
"I was accused of stuffing the ballot box for my high school prom-queen election because they couldn't believe the only black girl in the school won."
KIDS CHANGED EVERYTHING FOR BERRY
In 2012, Berry admitted that being a mother to Nahla, who was four years old at the time, changed her perspective about her priorities. She said:
"It's wildly affected my life. I haven't worked as much since I had my daughter. I have another priority and she's it."
However, the proud mom emphasized that she wanted to send Nahla the clear message that working is important and doing something one loves is validating and makes a person feel like they are giving themselves to the world.