Halle Berry Is a Proud Mom of Two Beautiful Kids She Welcomed after Turning 40
Legendary actress Halle Berry has ruled television entertainment all through her illustrious career that spans several decades and major Hollywood flicks. But for Halle, 53, her greatest achievement is becoming a mother in her 40s. Meet her two beautiful kids.
Halle Berry is an American actress and was born on August 14, 1966, as Maria Halle Berry to parents Jerome and Judith Berry, an interracial couple.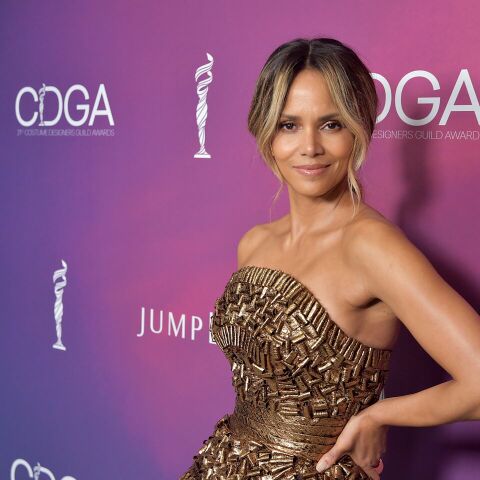 In 2002, the iconic actress won the Academy Award for Best Actress for her performance in the romantic drama film "Monster's Ball" (making her the first African American woman to have received the award.)
Before she flagged off her career as an actress, Berry was a model and competed in several beauty contests. She finished as the first runner-up in the Miss USA pageant and placing sixth in the Miss World 1986.
In 1992, Halle Berry got her breakthrough movie role in the romantic comedy "Boomerang," starring alongside Eddie Murphy. Her performance opened the door to other film roles, including "The Flintstones," "Bulworth," and "Introducing Dorothy Dandridge."
Her major movie credits include "Swordfish," "Gothika," "Die Another Day," "John Wick: Chapter 3 – Parabellum," "X-Men franchise," amongst several others. During the 2000s, Halle Berry was one of the biggest paid actresses in Hollywood. 
Despite such resounding success in her career, the former beauty queen has had a tumultuous emotional life, getting married to three different men. 
Halle Berry's spouses include baseball player David Justice, singer-songwriter Eric Benét, and actor Olivier Martinez. The stunning actress has a child, each with Martinez and model Gabriel Aubry.
HALLE BERRYS KIDS AND BALANCING MOTHERHOOD 
Halle Berry has two beautiful children. She welcomed her first child, daughter Nahla, with her former model boyfriend Gabriel Aubry, in March 2008. The actress had her second child, son Maceo Martinez, with her ex-husband Olivier Martinez. 
Despite all her notable career film credits and prestigious awards, the talented actress is most proud of being a mother and dotes on her kids endlessly. 
In 2014, while making an appearance on "TheEllenShow," Berry revealed that her daughter Nahla who was five at the time had prayed for a year for another sibling and a bunk bed.
The actress revealed that she eventually got both and that her little daughter has been very helpful in taking care of her younger brother. 
The actress further explained to Ellen the hilarious difference between her two children, claiming that while breastfeeding her two kids, she had noticed that her son sucked more aggressively than her daughter.
The mother of two has also been open about her journey in motherhood and claimed she is more relaxed as a second-time mom. 
Berry, who tried to transition to television to cope with the demands of motherhood had to nurse her three months old son Maceo, while on the set of the CBS series "Extant." She later admitted that television was more tasking than film making and paid special respect to those involved.
The veteran actress claims that her children have not seen any of her movies, and her daughter only got an idea of who she was from school. 
When Maceo turned 5, Halle realized he would call out her full name in public intentionally to draw a reaction from people even though he hadn't figured out why. 
While it felt embarrassing, the stunningly beautiful actress admits that the most important thing to her is for her children to understand that she gave her best in everything. In her words:
"The only thing I want at the end of the day is for my children to say, "You weren't perfect, you didn't do everything right, but you were a good mom."
Raising two kids, especially as a single mom has its challenges, and the "Swordfish" star has had to deal with her fair share of issues in her journey as a mom. 
Recently the mother of two came in for some criticism when she shared a video of her 6-year-old son trying to walk up the stairs in a pair of heels.
Many of the critics wondered why the actress would allow her son wear female shoes, and they took to the comment section to criticize her parenting methods.
Responding to the critics, the actress didn't argue but only reminded them that Maceo is just a kid, trying to have fun.
The actress who is currently self-isolating with her two children in her home had to teach her daughter a valuable beauty lesson, which came at a steep price. 
Berry revealed during a virtual appearance on Jimmy Fallon's "The Tonight Show" that she had been spending a lot of time with her kids in their pool, and it had taken a toll on her daughter's locks.
Halle Berry's daughter Nahla tried so many things to fix her hair but it had shrunken up into a tight ball, and the only solution was a clean shave. Berry claims her daughter has learned a lesson from the episode. She said:
"I was like, 'First of all, maybe you'll let your mother help you. And second of all, you learned you gotta brush your hair. Every day, you gotta brush your hair."
HALLE BERRY'S RELATIONSHIP WITH HER KID'S FATHERS
Berry met the 44-year-old model Gabriel Aubry while she was shooting a Versace ad in Los Angeles back in November 2005, and the pair stepped out publicly together three months later at the February 2006 opening of a Versace boutique in New York City.
After dating for nearly five years and sharing a daughter, Berry and Aubry announced on April 30, 2010, that their relationship had ended some months earlier.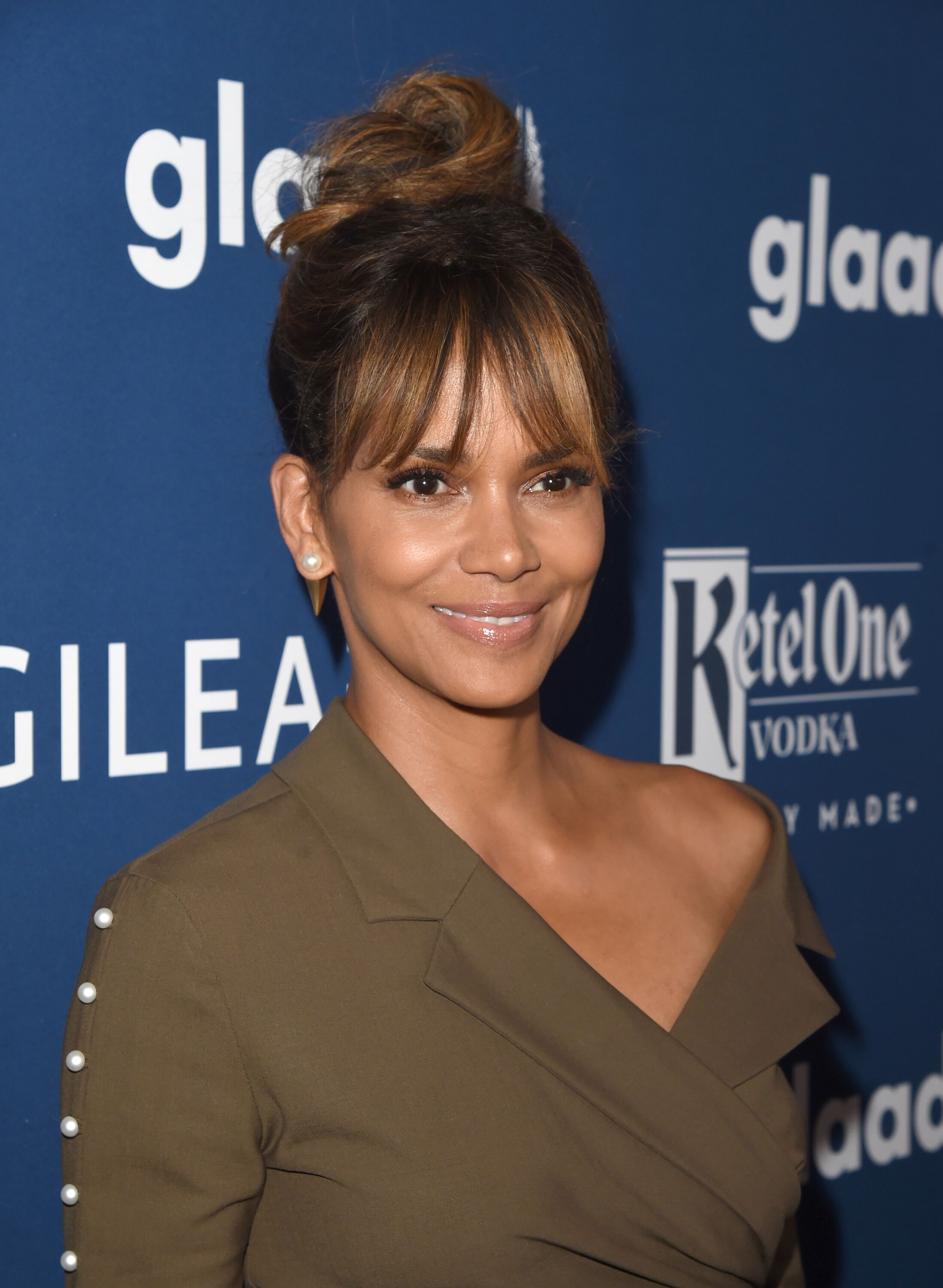 In January 2011, Berry and Aubry became embroiled in a messy custody battle, which was centered primarily on Berry's desire to relocate with their daughter from Los Angeles to France, the home of French actor Olivier Martinez. 
Berry had started a relationship with Martinez since 2010 after they met while on the set of "Dark Tide" in South Africa.
Aubry objected to the move citing that it would counteract their joint custody agreement. In November 2012, a judge validated Aubry's objections and rejected Berry's request to move the couple's daughter to France.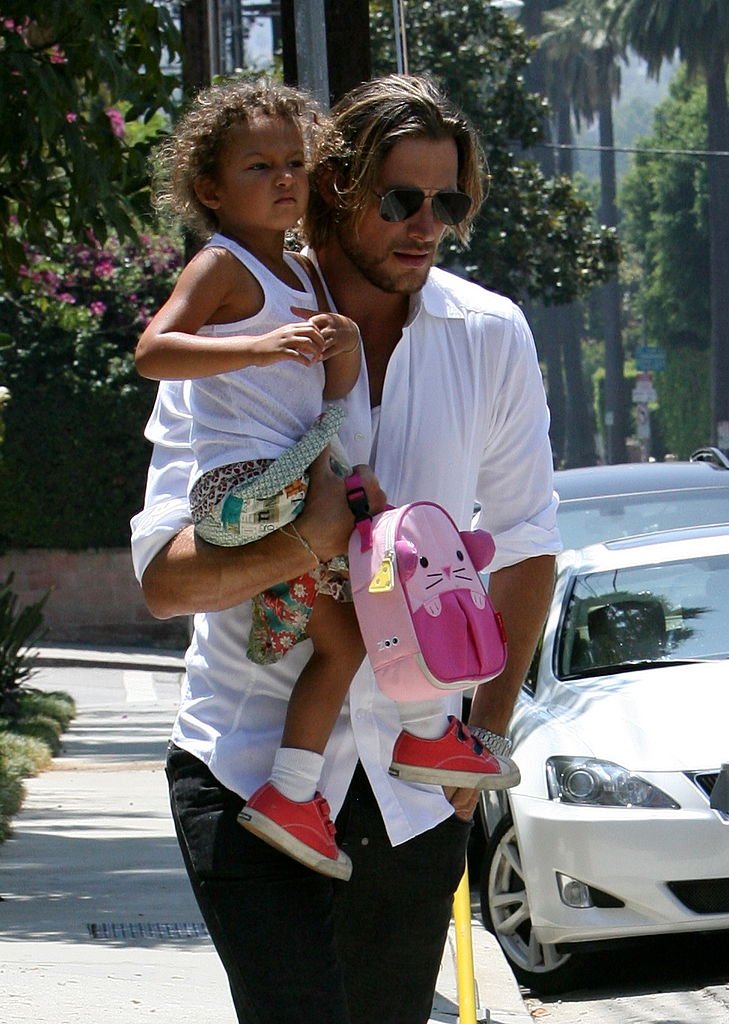 Less than two weeks after the court ruling, on November 22, 2012, Aubry and Martinez got involved in a heated spat that degenerated into a fistfight at Berry's residence. 
Both men were later treated at a hospital for injuries, with Aubry suffering facial cuts and a bruised rib while former welterweight boxer Martinez sustained injuries to his hand.
On November 29, 2012, Berry's lawyer announced that the former couple had reached an amicable custody agreement in court. 
Meanwhile, Berry moved on and got married to Martinez in France on July 13, 2013. Later that same year, Berry and Martinez welcomed their first child together, son Maceo Martinez. 
Barely two years after their nuptials in France, the couple announced they were getting divorced. Berry and Martinez both filed individual divorce petitions, citing irreconcilable differences. The divorce became final in December 2016.