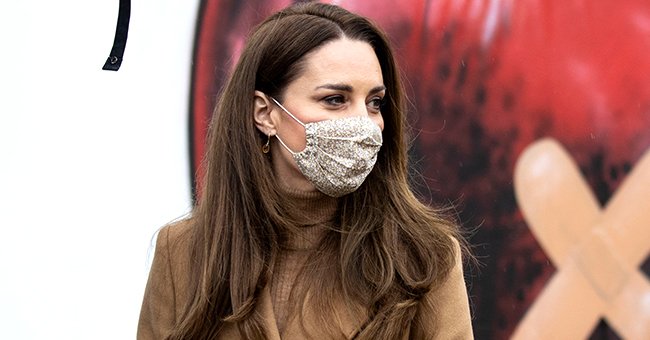 Getty Images
Kate Middleton Steps Out Amid Royal Rift Wearing a Classic Camel Coat with Matching Clutch Bag

Kate Middleton stepped out in a gorgeous camel coat and a matching bag amid the royal rift drama. The royals visited paramedics in Newham.
Kate Middleton and Prince William are continuing with public engagements amid the drama and controversy surrounding Prince Harry and Meaghan Markle's interview.
Middleton stepped out in style in a gorgeous ankle-length camel coat and matching turtle neck. She accessorized her monochrome look with a clutch bag in the same warm brown tone.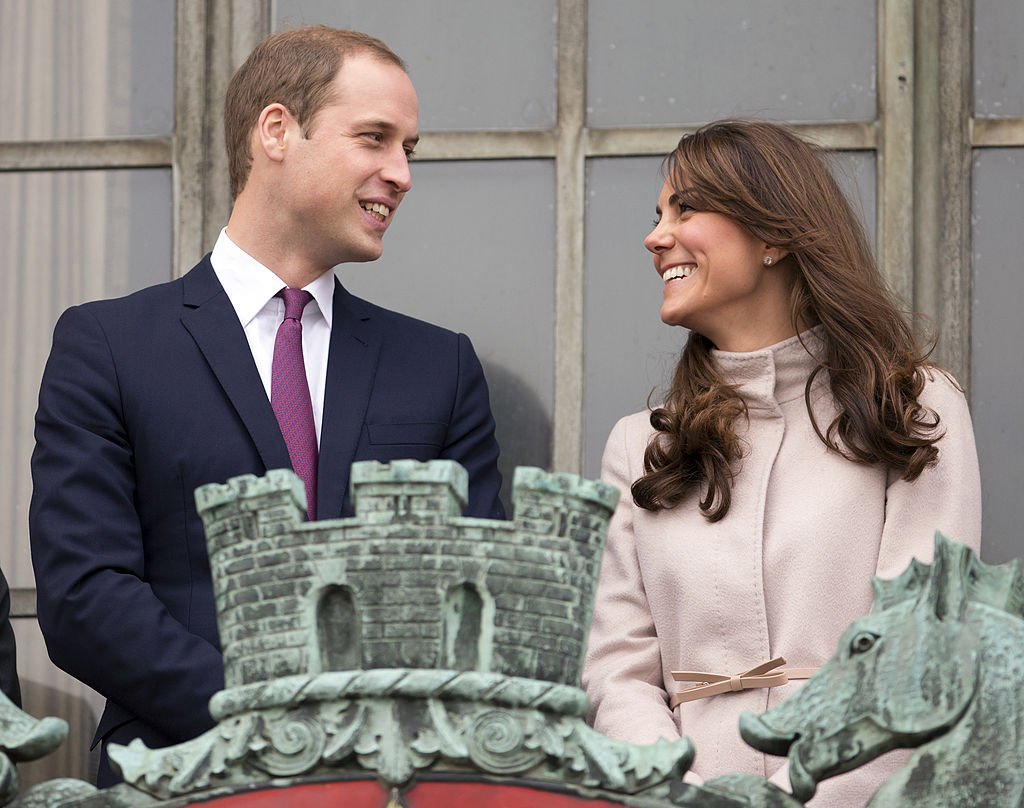 Prince William and Duchess Kate Middleton pictured on the balcony of The Guildhall during their first official visit to Cambridge, 2012, England. | Photo: Getty Images
The Cambridges visited an ambulance station in Newham on Thursday, March 18, to discuss the challenges crew members and paramedics faced during the pandemic.
Paramedic Jahrin Khan joined the couple at the Station's Wellbeing Garden. They discussed how Khan coped with the pressures of working during the pandemic and isolating herself from her family. The couples Instagram page posted:
"They heard how Jay has coped with the pressures of responding to the COVID-19 pandemic, and the impact of having to isolate from her family."
The Duke and Duchess are patrons of NHS Charities Together, which has contributed $140 000 to the London Ambulance Service. They had also set up Our Frontline.
Our Frontline is an organization that provides one-on-one mental resources for medical workers, such as giving staff access to advice and help to deal with the strategic cases they have faced.
Prince William remarked that his family was not racist about a claim his younger brother had said in a separate outing.
The Duchess looked comfortable and chic in her all-brown ensemble, while Prince William looked equally dashing in a navy blue coat and light blue jersey.
In one of the photos posted from their visit, Middleton and William are seen video calling Khan's father, who lives in Bangladesh, as Khan called him to introduce him to the royals.
Duchess Kate and Prince William have been supporting the frontline workers during the pandemic. One of the wider initiatives by the London Ambulance Service is their Well Being Tea Trucks.
The royal pair also spoke to Paramedic Shani Smith, who has helped run one of the Wellbeing tea trucks that go to different hospitals to provide drinks and snacks to staff and volunteers so they can get a break.
It is lovely to see Middleton and Prince William continuing to engage with the public, considering the stress they must be facing amid the accusations from Markle and Harry.
People reported that Prince William is protective over Middleton and therefore angered that Markle brought up and cleared allegations surrounding the bridesmaid dresses.
Reports noted that Markle made Middleton cry. However, the Duchess of Sussex said that it was actually the other way around during the Oprah interview.
Please fill in your e-mail so we can share with you our top stories!