Prince William & Prince Harry Should Rebuild Their Relationship, Says Close Friend Dean Stott
A close friend of Prince William and Prince Harry said they should rebuild their relationship while talking to TMZ. 
Dean Scott, a close friend of Prince William and Prince Harry, said that they should rebuild their relationship after Harry and Meghan Markle's explosive interview with Oprah Winfrey. 
Scott appeared in a virtual interview with TMZ and shared his take on the situation. He said that it would have been a hard week for Harry, Markle, and the royal family.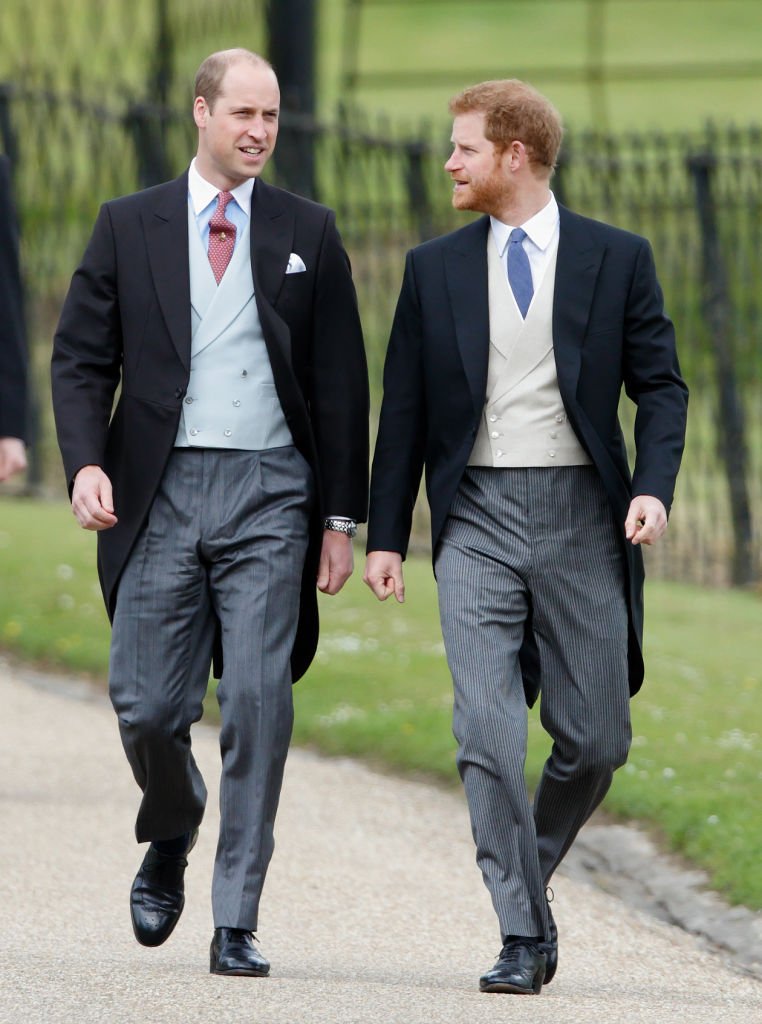 He added that it would be interesting to understand what extent the palace knew about the Sussexes' suffering and what was kept from them. 
One of the TMZ presenters then asked him about his opinion on Prince William not speaking to Harry yet following the interview and about their relationship in general. Scott shared with TMZ:
"They need to rebuild that communication, and they need to, obviously, come together, and be able to move forward."
Prince Harry's friend @DeanStottSBS stopped by @TMZLive and told us how Harry and Meghan Markle are dealing with the fallout from their Oprah interview, and why it's important for Harry to open a dialogue with his brother. Check your local listings for showtimes: pic.twitter.com/TOPB8K9w0D

— TMZ (@TMZ) March 13, 2021
He shared that in July, Harry is set to appear at an event in honor of their mother, Princess Diana. His brother will also be at the event, where they will reveal a memorial for her. 
The brothers will have to have some dialogue between them. Scott added that all families and siblings fall out. However, perhaps a reconciliation between the brothers is not on the cards. 
A source revealed that William does not feel "trapped," although he is "bound" to his duties.
A source revealed to Us Weekly that the interview might end their relationship as the couple released more damaging accusations than Prince William had anticipated. 
The biggest bombshell to come out of the Sussexes' interview with Winfrey, which aired on March 7, was that there were concerns about how dark Archie's skin would be. Prince William had this to say about the claim:
"We are very much not a racist family."
Prince William says he hasn't spoken to his brother yet but will do and they are "very much not a racist family". pic.twitter.com/3j0AulDDOB

— Richard Palmer (@RoyalReporter) March 11, 2021
Prince Wiliam made the statement during his first public engagement after his younger brother's interview while at a London school. He said that he had not spoken to Harry, but he plans to. 
During the 2-hour-long CBS interview, Harry gave a little insight into his relationship with his elder brother. He shared that their relationship at the moment was "space," but he loved him "to bits."
He revealed that he was trapped by the "institution" that is the palace and had no other options but to leave. He also claimed that his brother, William, and father, Prince Charles, were trapped too. 
However, a source revealed that William does not feel "trapped," although he is "bound" to his duties. He felt that his brother unfairly labeled him as "trapped."